This stately home did not at all reflect my clients' taste. It was a beautiful space, but it was entirely too formal (leaning on stuffy) for the young family. Faux painted walls. Way too much brown.
See those sconces? They were everywhere. I mean it – literally every single room has sconces of some sort.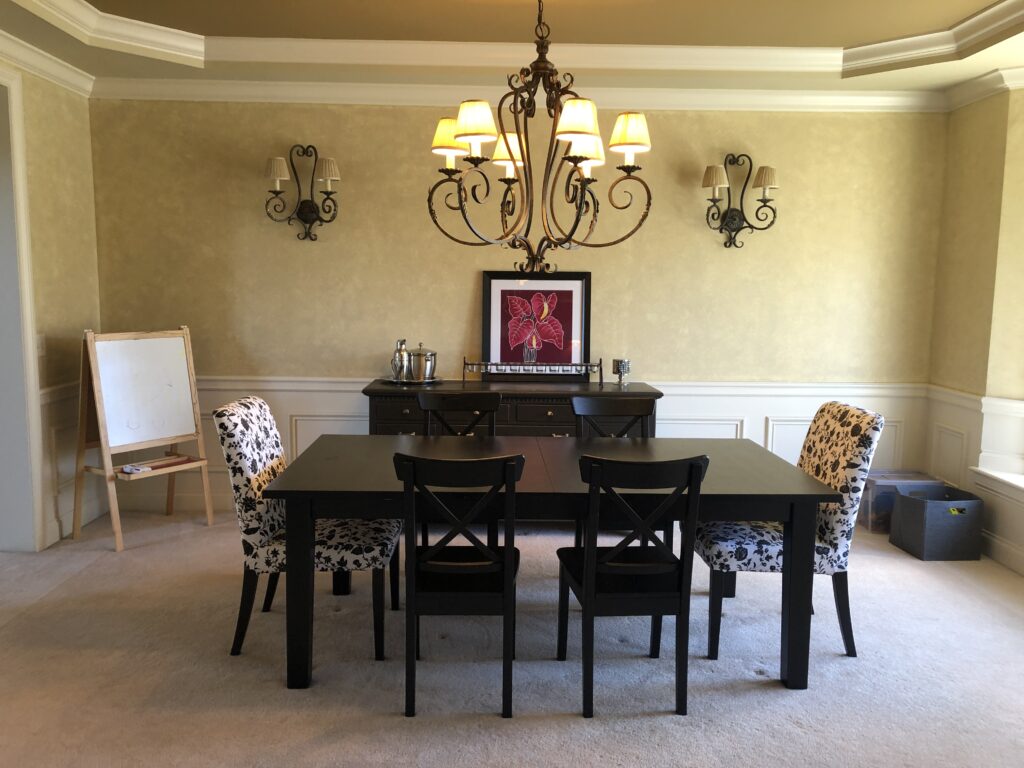 Even the hallway couldn't escape sconce-dom. See below for more.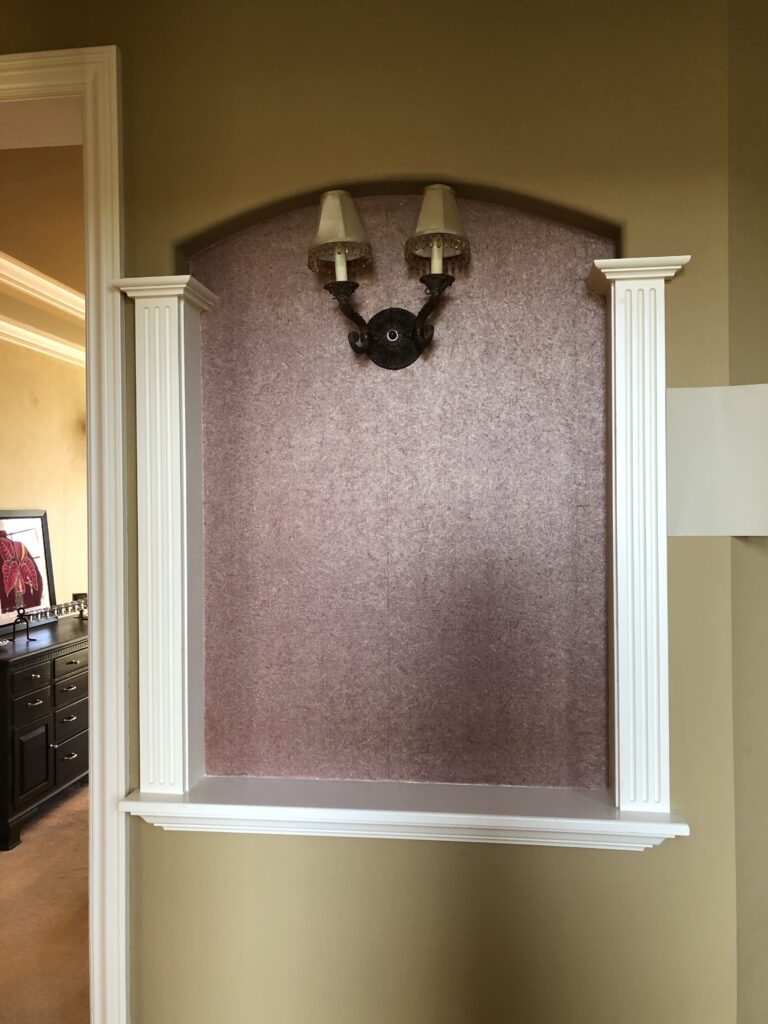 Our clients are much more into transitional decor with a little detail, but not too much. No overly crystal chandeliers. Definitely no shiny faux paint. And no more brown – they prefer navy, raspberry, and green.
We split this project into two distinct phases. Phase 1 covered swapping out the lighting, painting, and adding wallpaper to the ceiling in several rooms throughout the home. Phase 2 was furniture and decor.
Here's the dining room after Phase 1: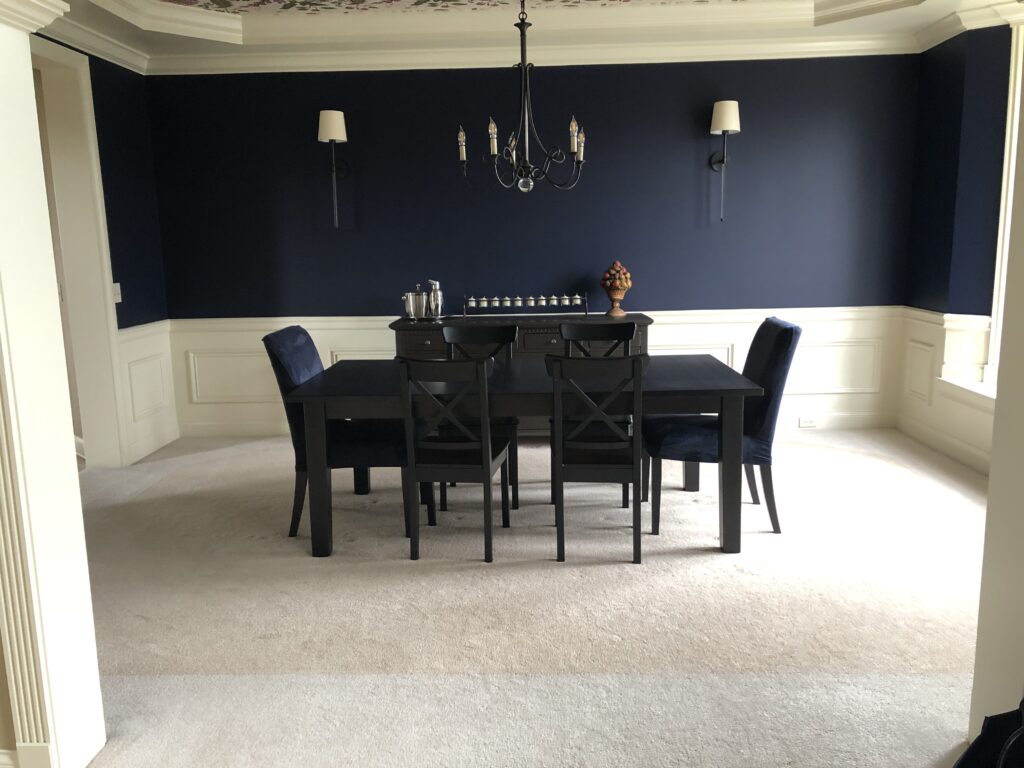 Better already, right? We at least majorly toned down the sconces and chandelier. Plus who doesn't love a snazzy fifth wall?
The old furniture was just that: old. But not in a good way, like a quality antique. The furniture was leftover built-it-yourself stuff from their early married days. It had seen a lot and wasn't weathering time particularly well.
The new furniture is great quality and will last decades, if not longer.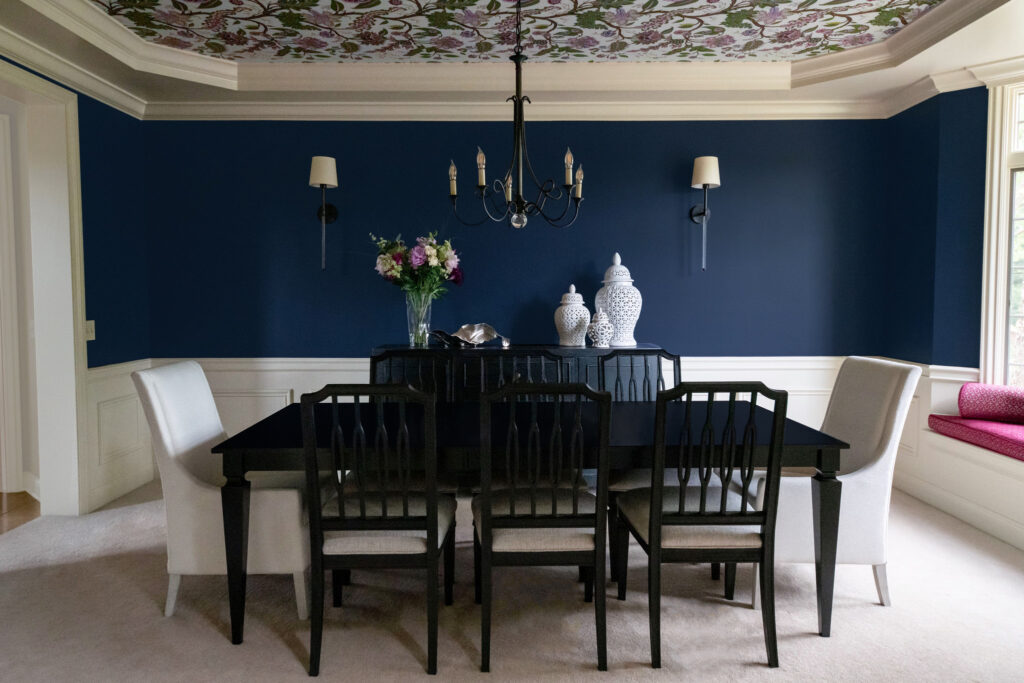 To break up all the black, we added white host chairs. No, I'm not insane, putting white chairs in a household with two young boys. The chairs' fabric is a Crypton performance fabric. Liquids bead right off of it. Smears are easily cleaned off with a little mild dish soap and water.
Here's another before and after: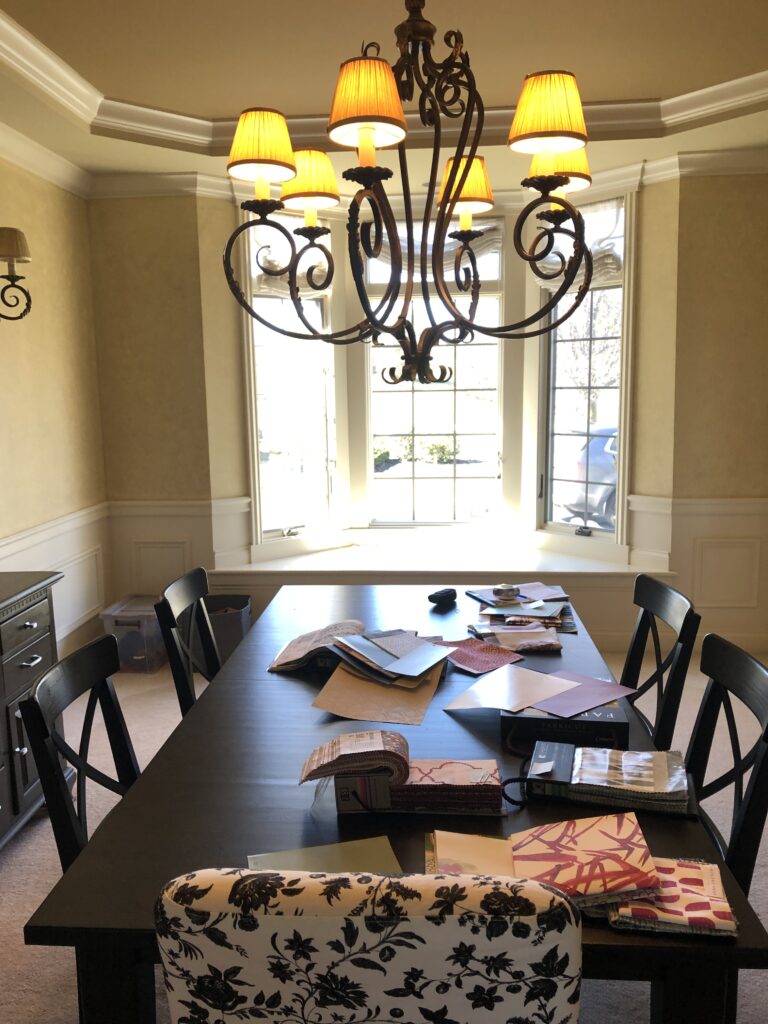 I designed a comfortable and beautiful windowseat cushion and coordinating pillows that tie in perfectly with the ceiling wallpaper. The raspberry, navy, and green tones brighten up this formerly sad little nook. Here's the 2-D rendering: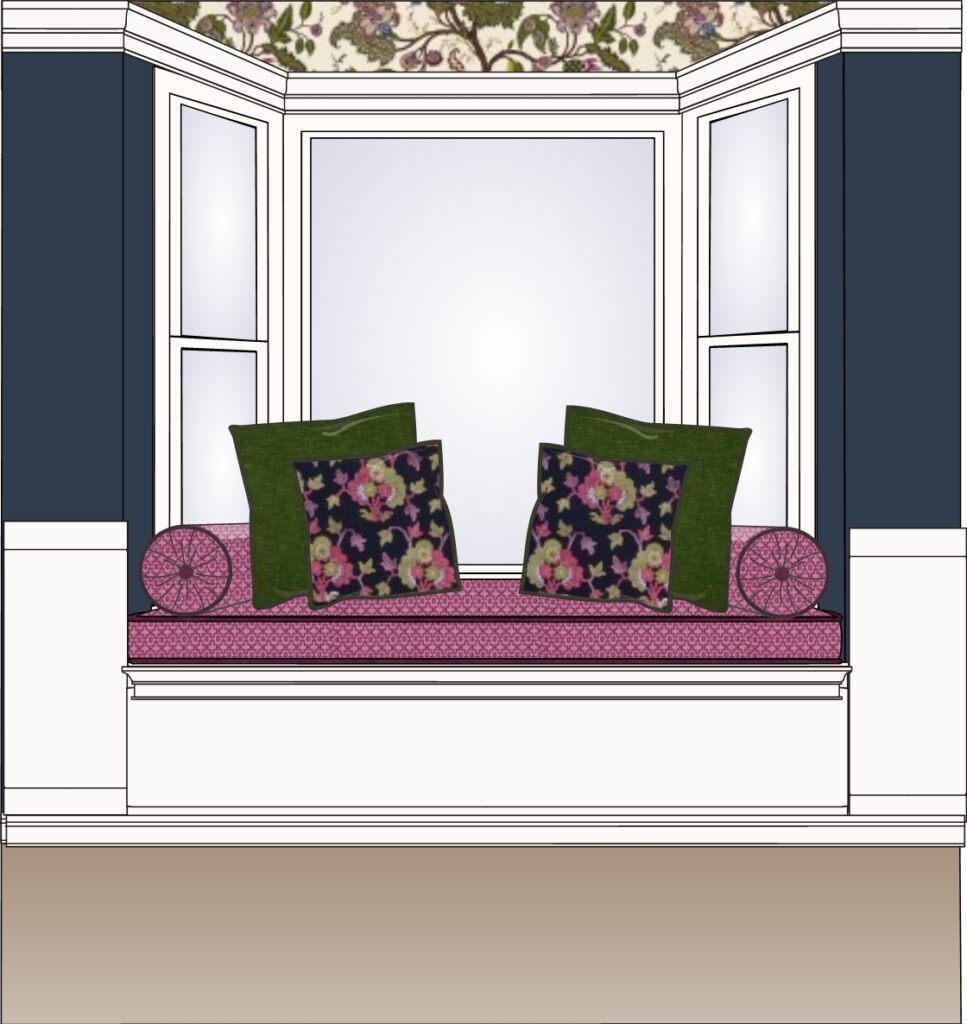 And here are the results!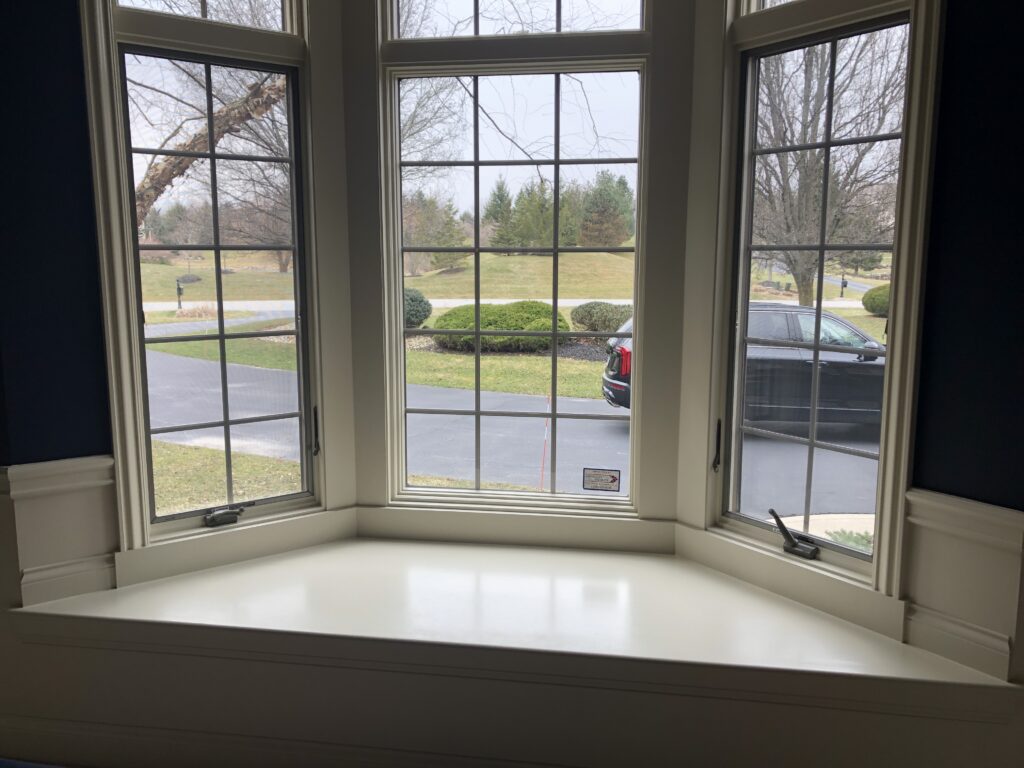 Here are some more photos of the ceiling, walls, and windowseat all playing so nicely together.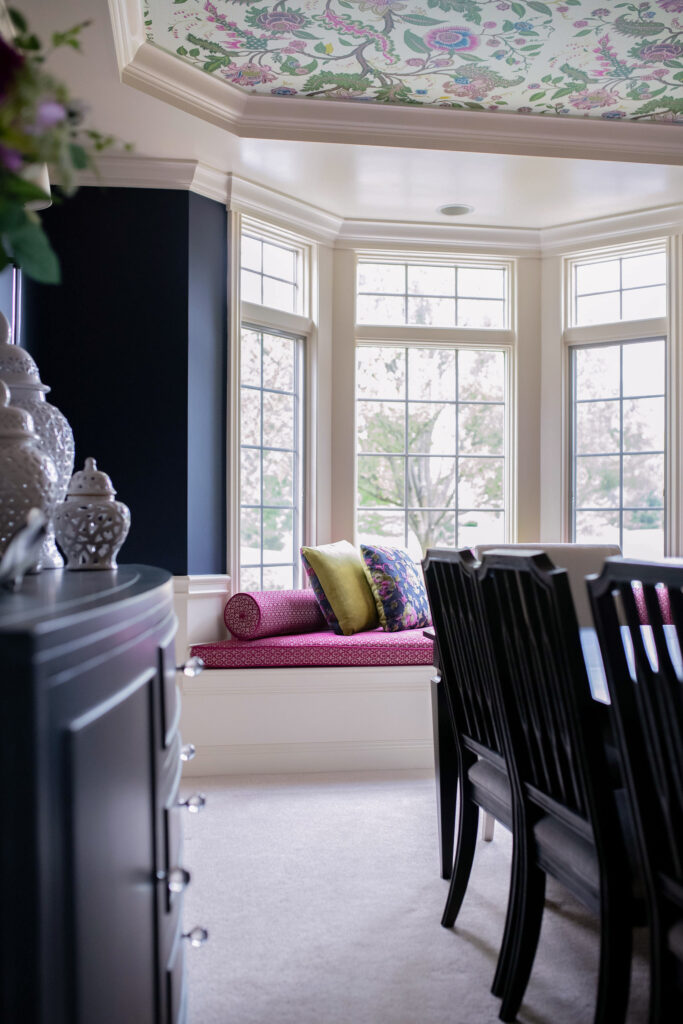 You may have noticed this little beauty in the background. This sideboard was custom finished in a deep charcoal color. We swapped out the original crass hardware for these perfect little lucite knobs that coordinate with the lucite sconces.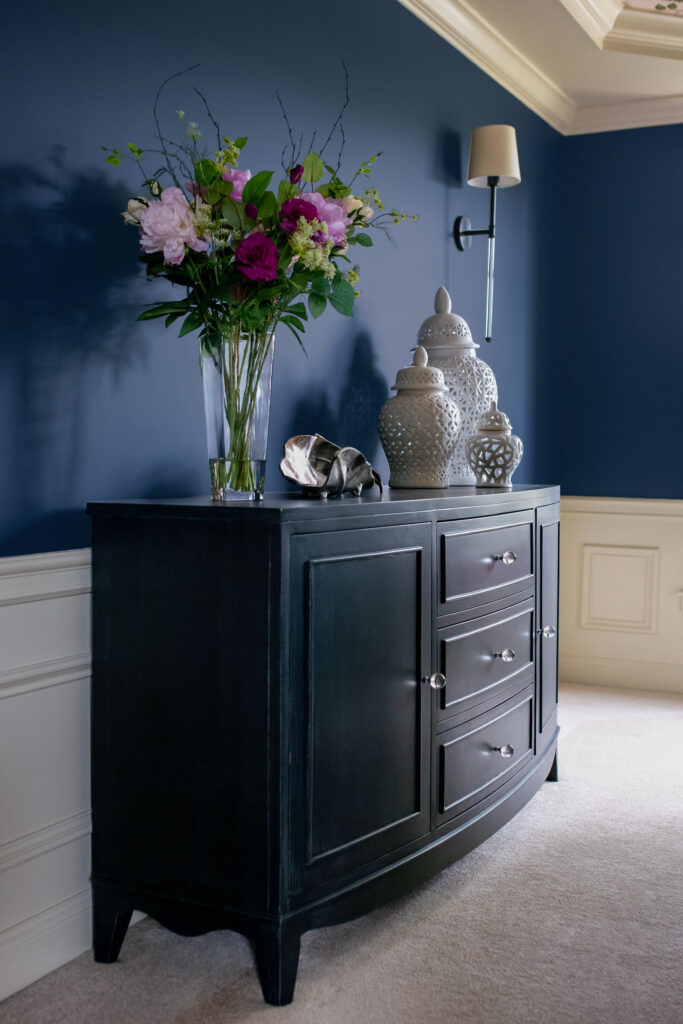 Details are important. It's the subtle lines and curves that really define quality furniture and decor.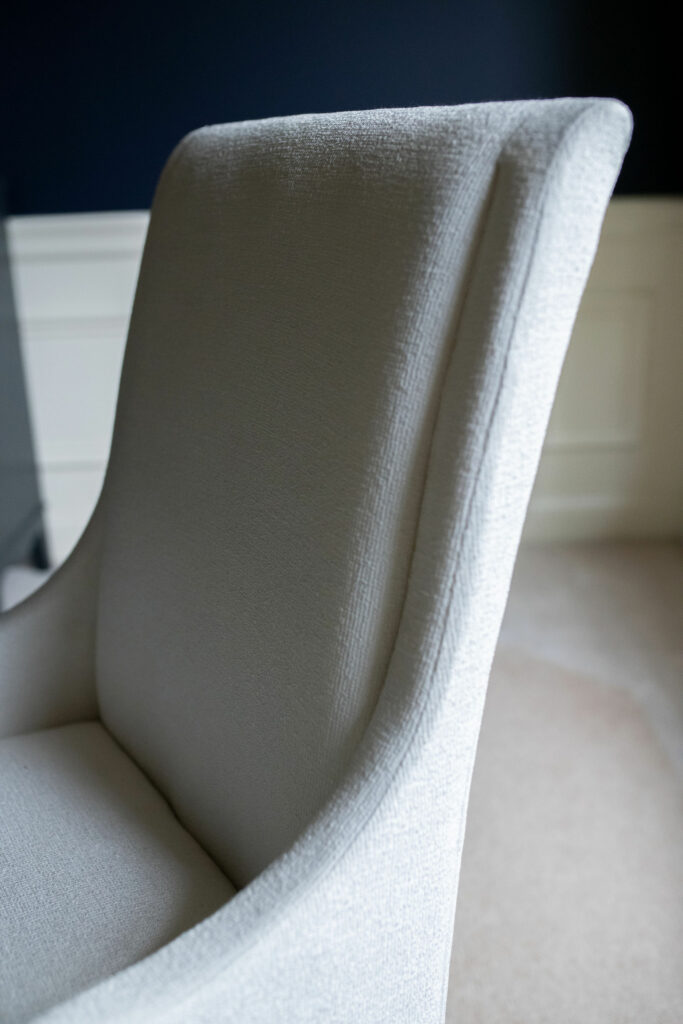 The windowseat cushion and pillows were custom made locally by our very talented upholterer and workroom. We have great relationships with local craftspeople and love bringing bespoke touches to projects with custom pillows no one else in the world has!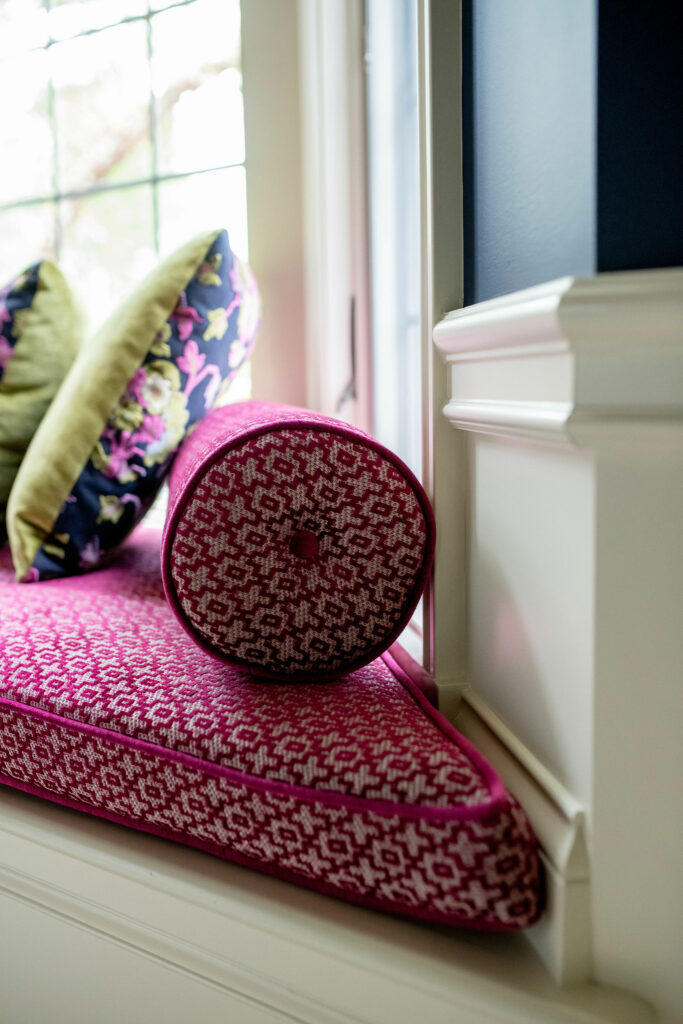 Here's one more before and after – this room really came a long way!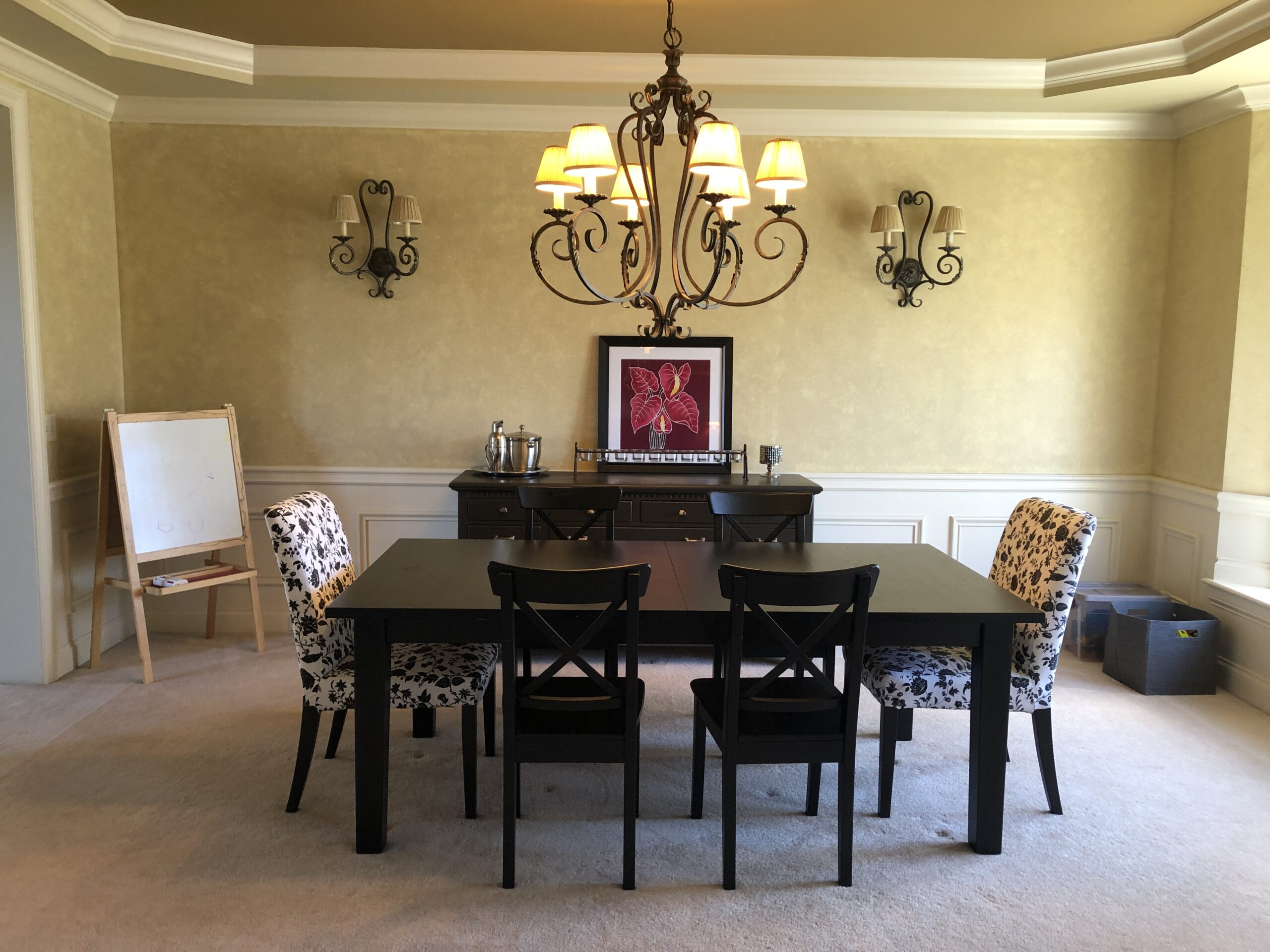 Ready to transform your dining room? Contact us to set up a Discovery Call!