Short answer: YES! Especially if you're not into super-ultra-stark-modern design…which if you're reading my blog, is likely the case.
The draperies of today definitely don't look like the giant balloon swags of the 80's or the lacy country curtains of the 60's. Honestly, though, most drapery panel styles are pretty darn timeless – it's really more that fabric tastes change as trends change. But of course, if you're after a collected, timeless look, it shouldn't matter if the fabric you select is "trendy!"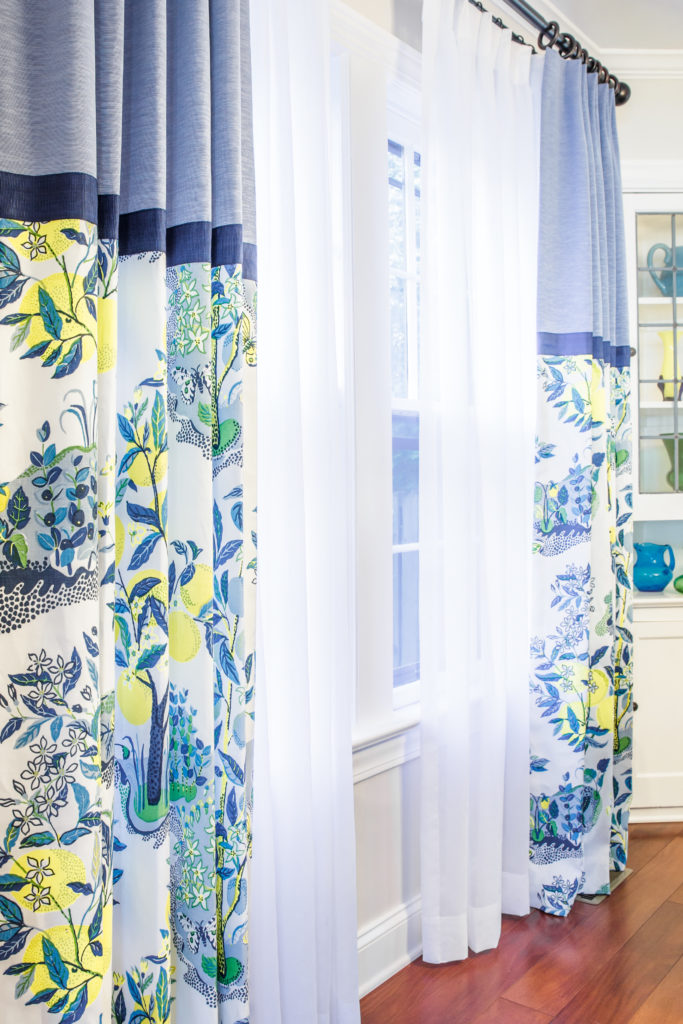 Fun, timeless prints – and of course solids – can outlast any trend.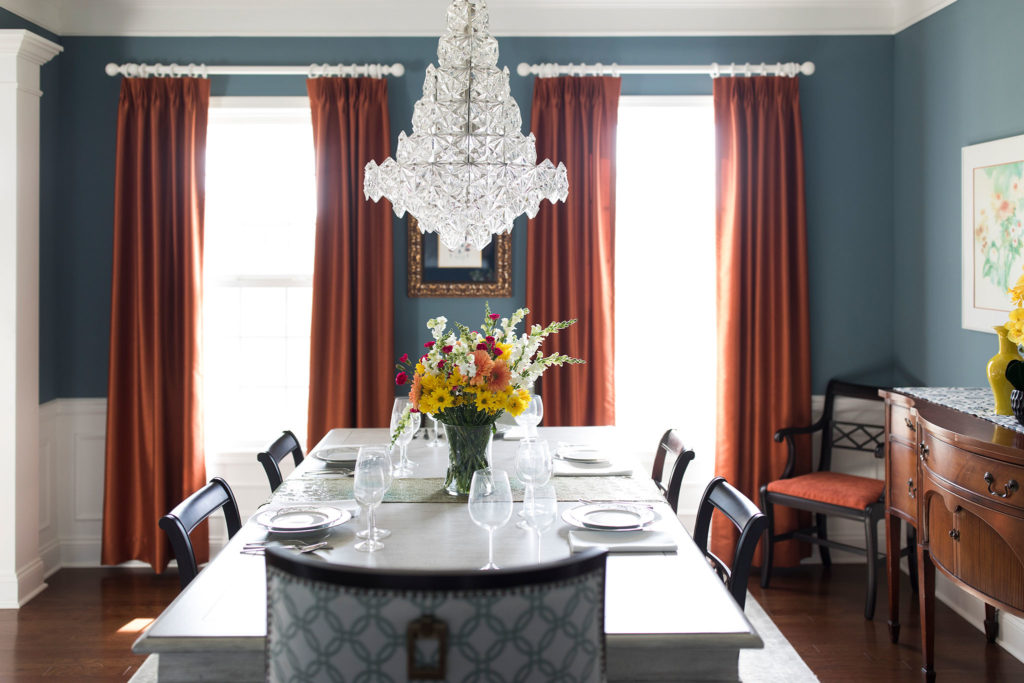 Panels don't have to be plain, if you don't want them to be. Draperies can be one of the biggest stars of the room!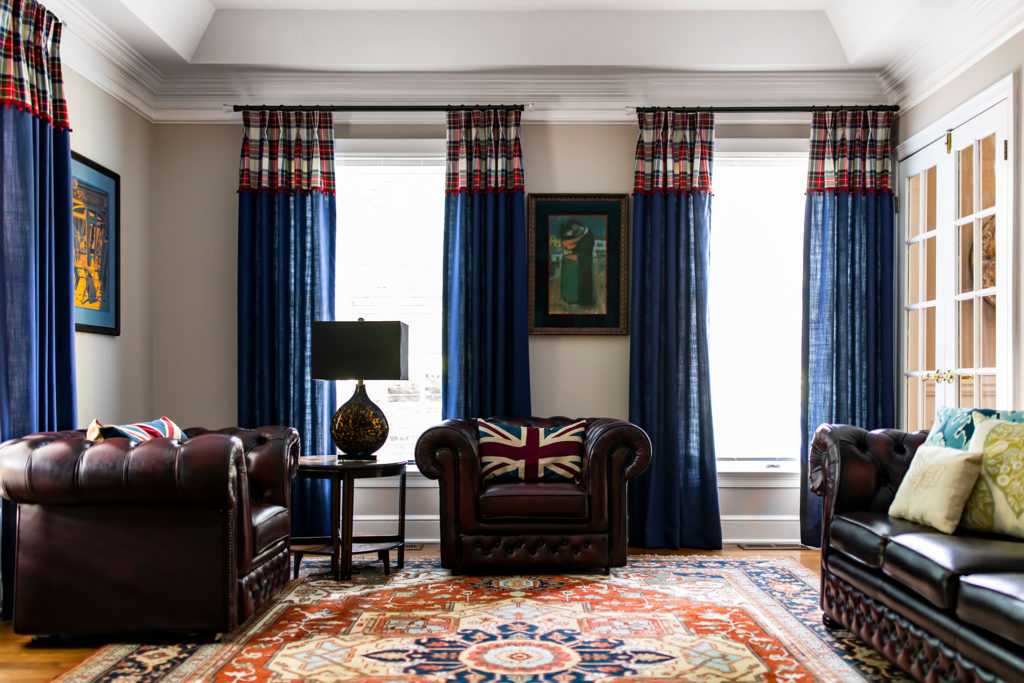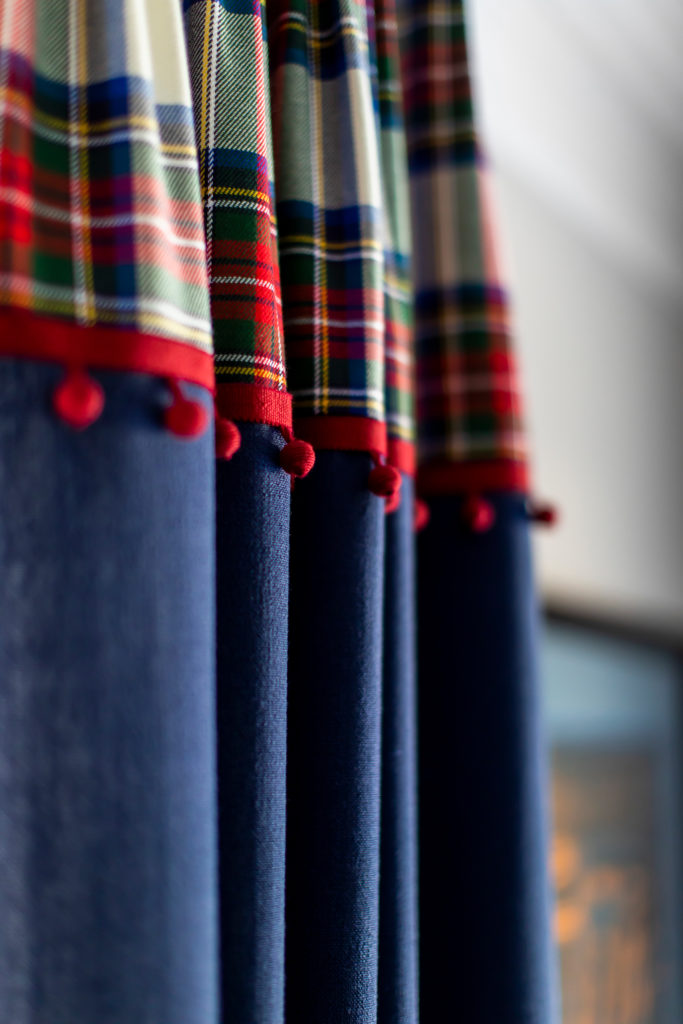 Draperies really do "finish" a room. Check out this "during" photo.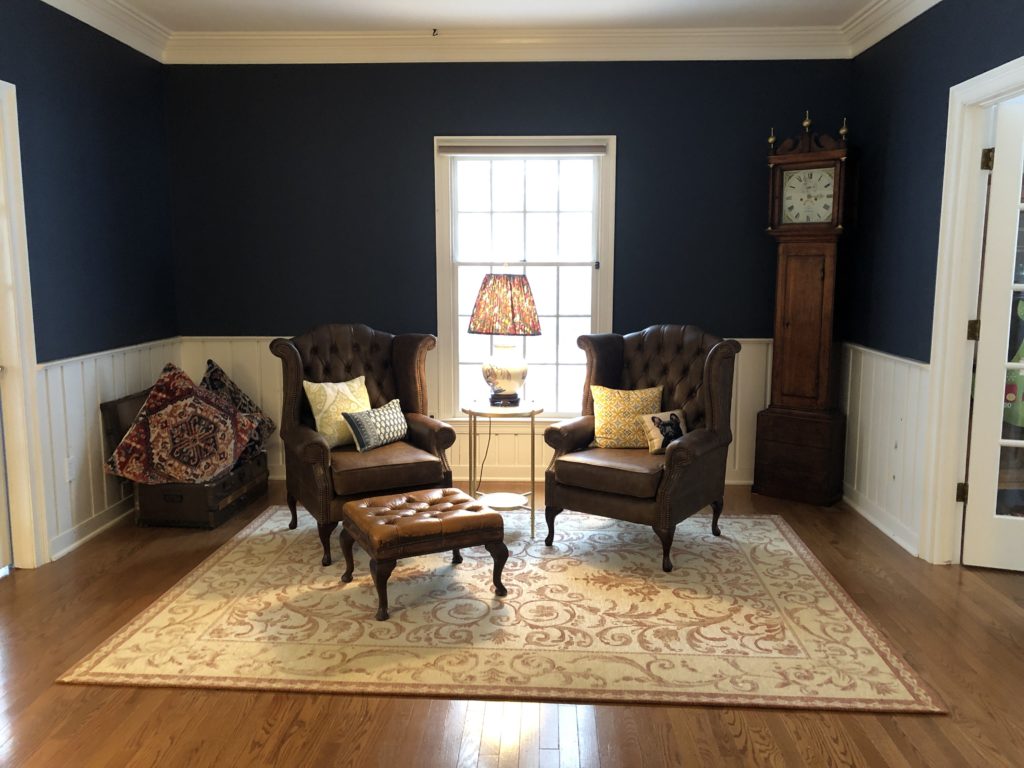 And now, behold the completed room, with custom draperies!!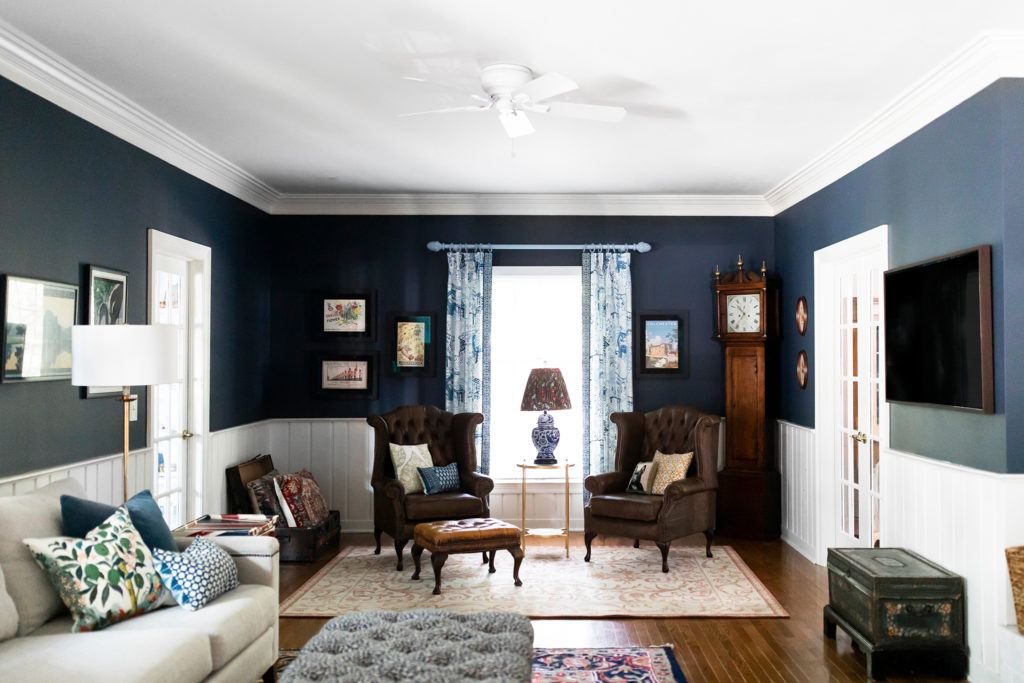 Draperies aren't just for timeless, eclectic rooms. Drapes look just as good in contemporary spaces.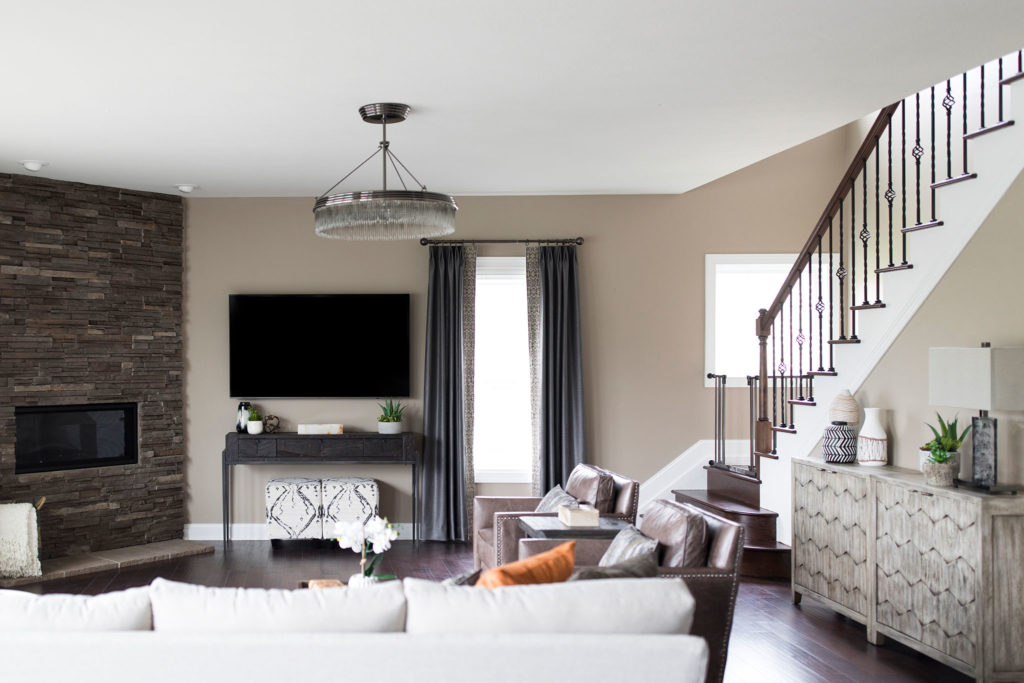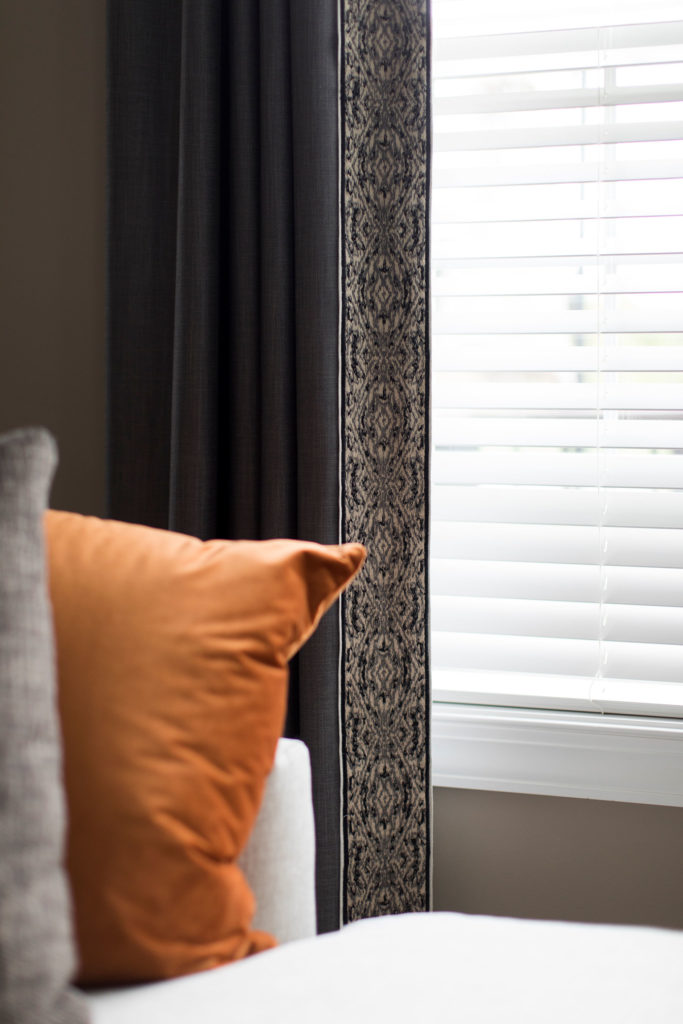 So yes – the long answer is also, " Add drapes to your house." Not ever room needs drapes, but some definitely do! Not sure if your house needs drapes or some other kind of window treatment? Contact me and we'll discuss!