What's the deal with built-in bookshelves? You had questions, and I've got answers! Read on for lots of info!
What is a built-in bookshelf?
"Built-in" really means "something you can't remove from the house without creating damage." Sometimes built-ins are actually recessed, but oftentimes they stick out from the wall. It's not usually practical to recess shelving into an existing wall. Walls are only a few inches deep, so a recessed built-in wouldn't provide much storage.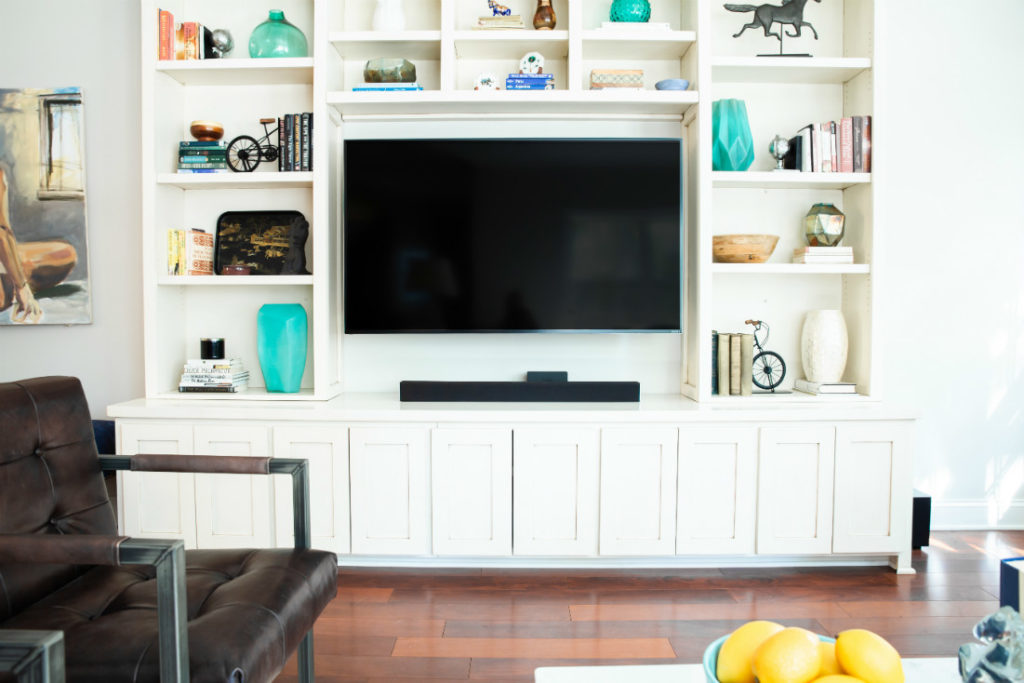 What are the pros and cons of having a custom-built-in bookcase?
Pros: Bookcases can add practical storage to an awkward space in your home. Bookcases case provide space to showcase your most treasured collections. Bookcases are for a lot more than just books these days!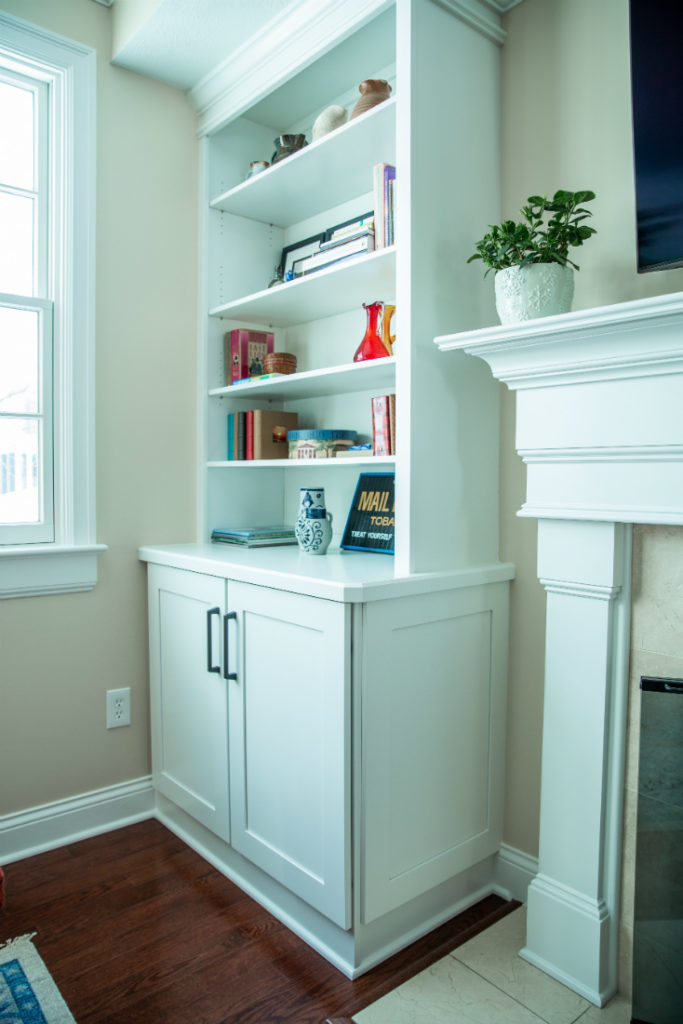 Cons: If bookcases are floor to ceiling, they might provide too much "visible" storage and not enough "concealed" storage.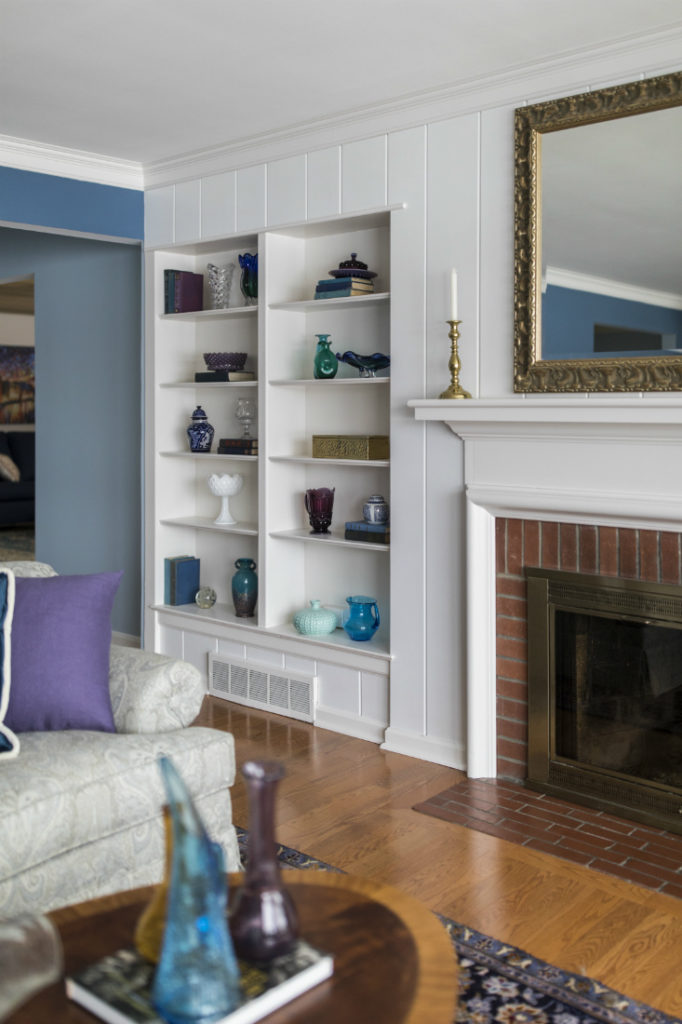 If a client wants full-wall bookcases, I usually recommend cabinets on the bottom and open storage on top. This is much more practical than a wall of open shelving.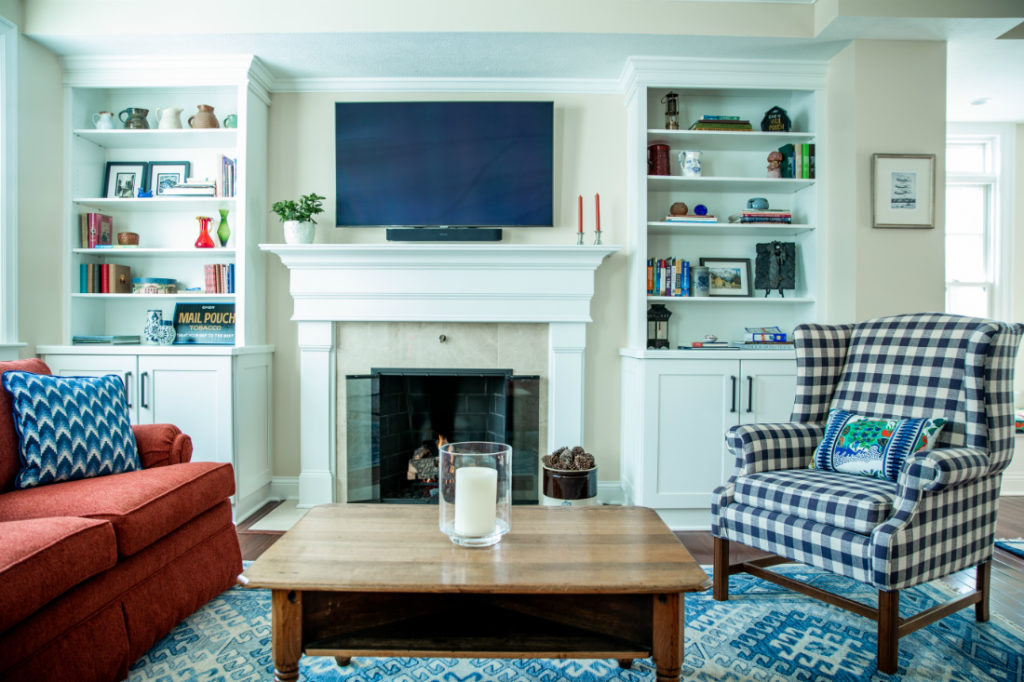 Are these still popular today or are they out of fashion?
Built-in bookcases are still very popular! Aesthetically, built-ins add visual interest to a room. Functionally, built-ins provide practical storage for all rooms.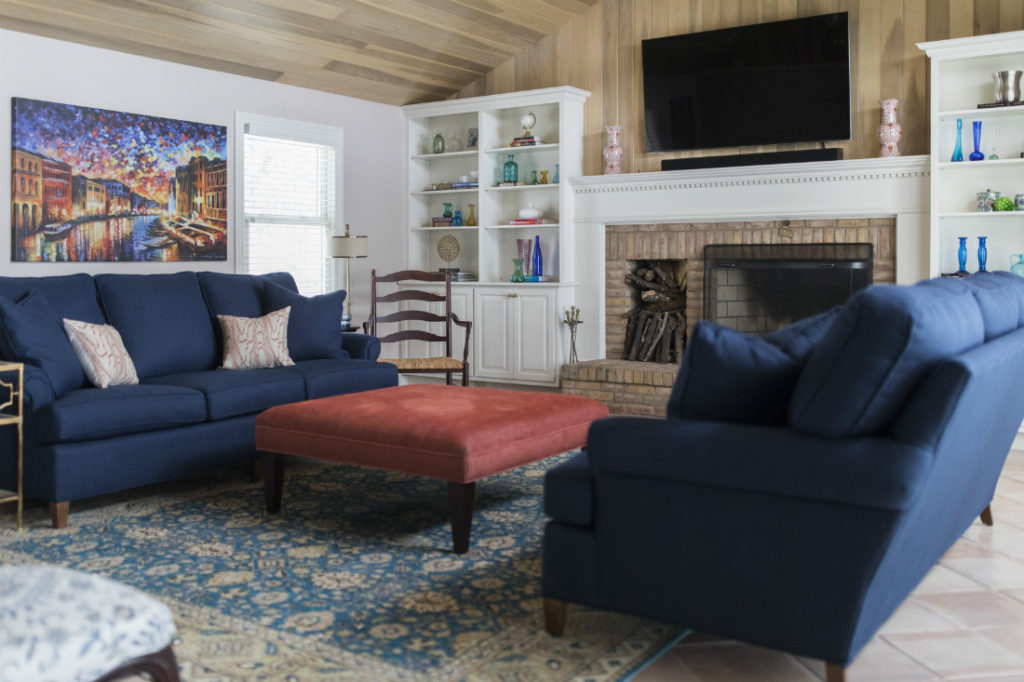 Built-ins are another form of decorative woodwork, like crown molding or picture frame molding. Adding decorative woodwork to your home (assuming the woodwork is the correct style for your home's architecture) can increase your home's resale value. Nice woodwork is a sign of a well-built home.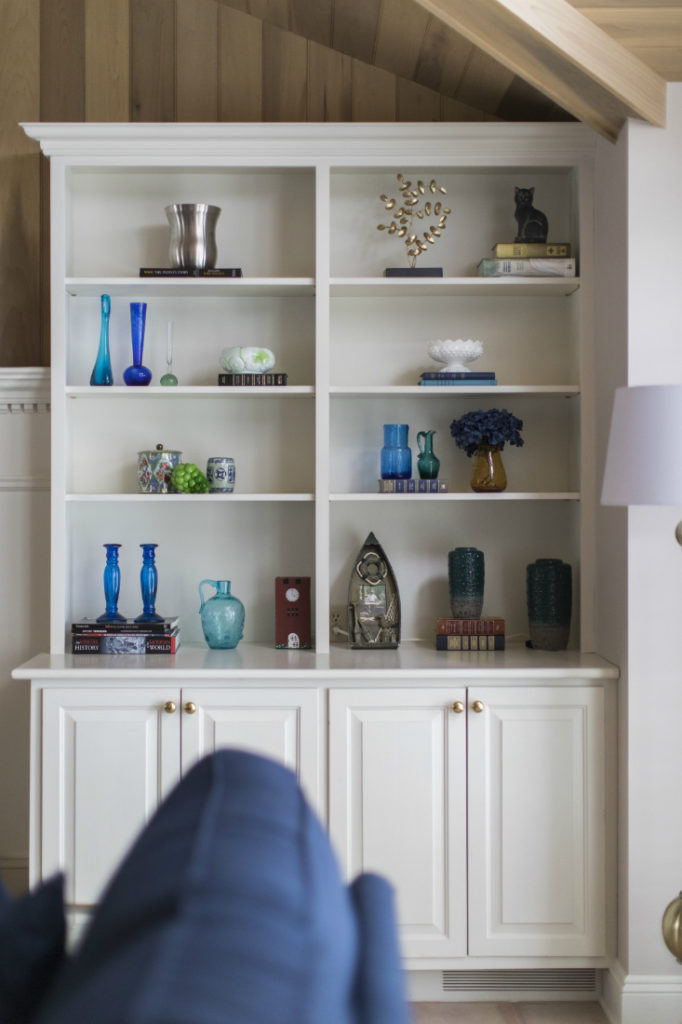 Where should I add a built-in?
If a room lacks adequate storage and has a practical place for a built-in, then go ahead and build a built-in in that room. Most any room can have a built-in, if it makes sense, but the most popular rooms for built-ins are offices, family rooms, dining rooms, kids' rooms, and finished basements. All of these rooms require storage of smaller items, which is what makes built-ins such a practical idea.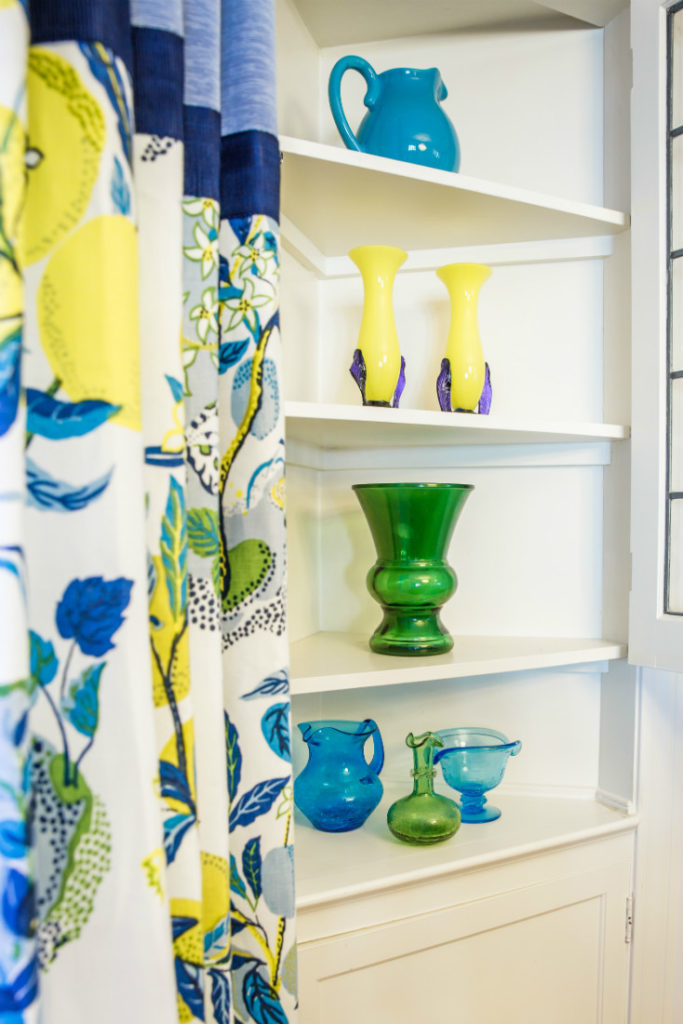 Not every room needs a built-in, though. I wouldn't recommend adding built-ins to a master bedroom that has a walk-in closet or to a sunroom whose main focal point is its extensive windows.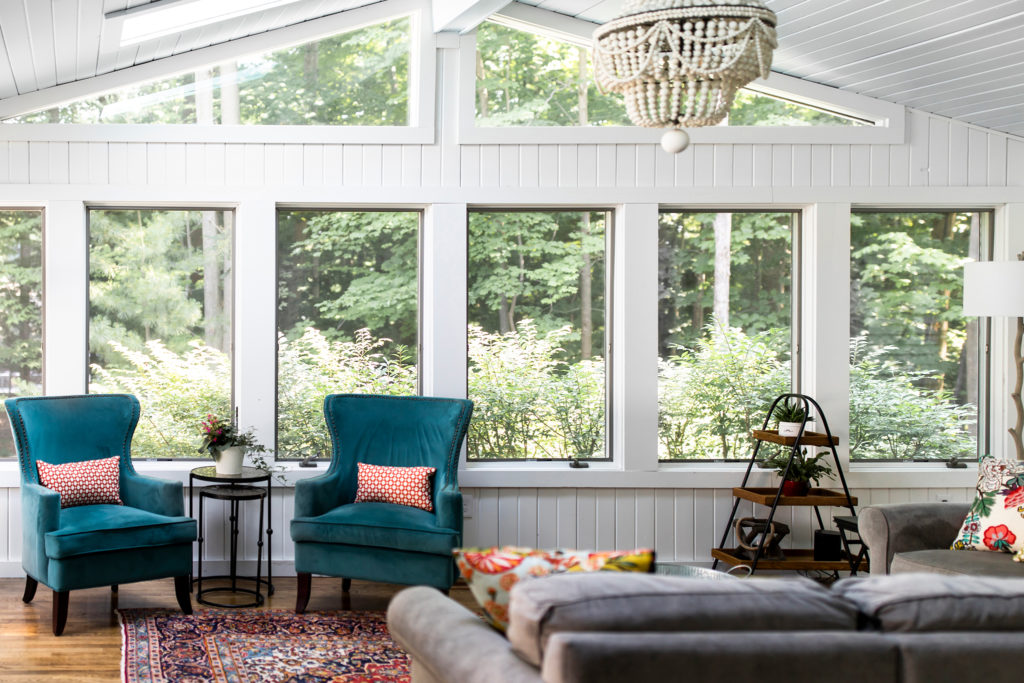 I don't have many books. What else can go on custom built-in shelves?
It depends on where the built-ins are located. In dining rooms, homeowners often display their china and servingware.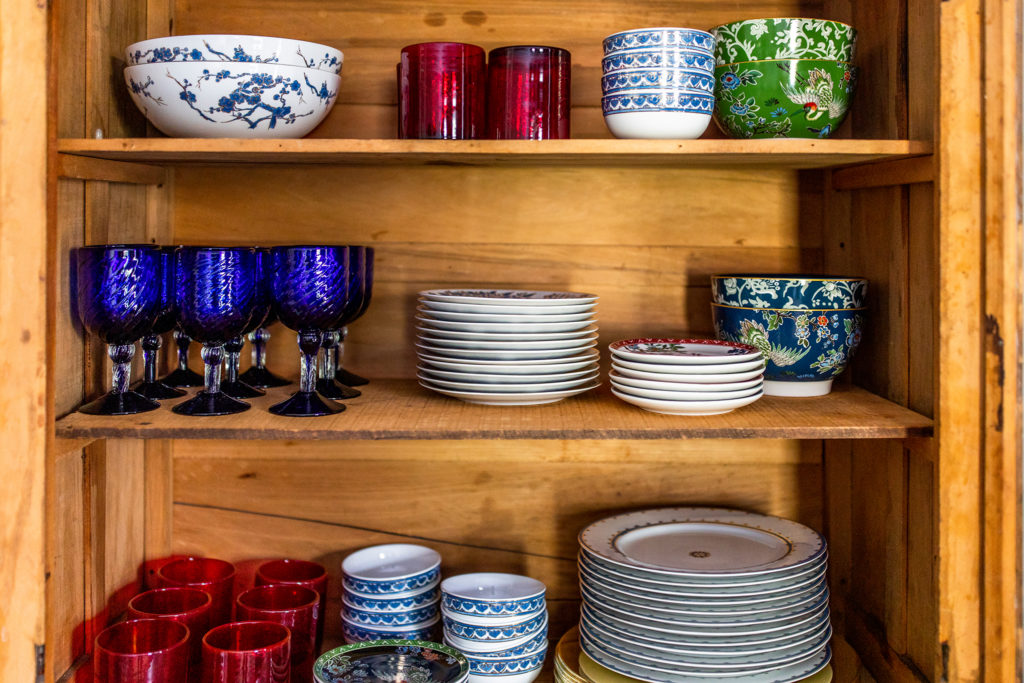 In family rooms and offices, homeowners use built-ins to showcase art, treasures picked up during travels, family heirlooms, fun collections of pottery or sculpture – pretty much anything that can fit on a bookshelf and has meaning to the homeowner!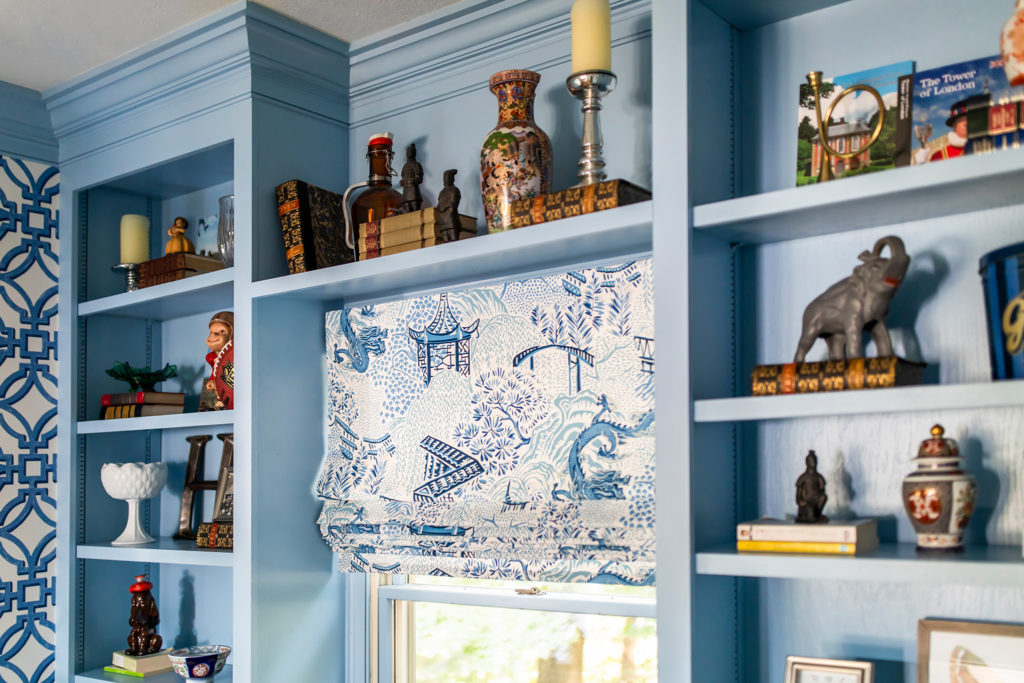 In kids' bedrooms, children will often display toys, games, school art projects, and stuffed animals. Basement bookshelves often house more adult-oriented items such as glass collections, sports memorabilia, and liquor bottles.
What about the technical stuff?
Make sure your built-ins are deep enough to support whatever items you want to put on them. Most built-in shelves are around 12″ deep. I also recommend adjustable shelving, in case you want to switch up what's on the shelves. For the material, you can use a veneered plywood. Oak, maple, and birch are the most popular species.
What if I can't afford a custom built-in?
Many furniture companies make beautiful full-height shelving units that can be added to a space to mimic the look of custom built-ins, but for significantly less investment.
What color should my built-ins be?
Generally, built-ins are painted the same color as the woodwork in a room. ANY color works, as does any stain color. Don't limit yourself to white!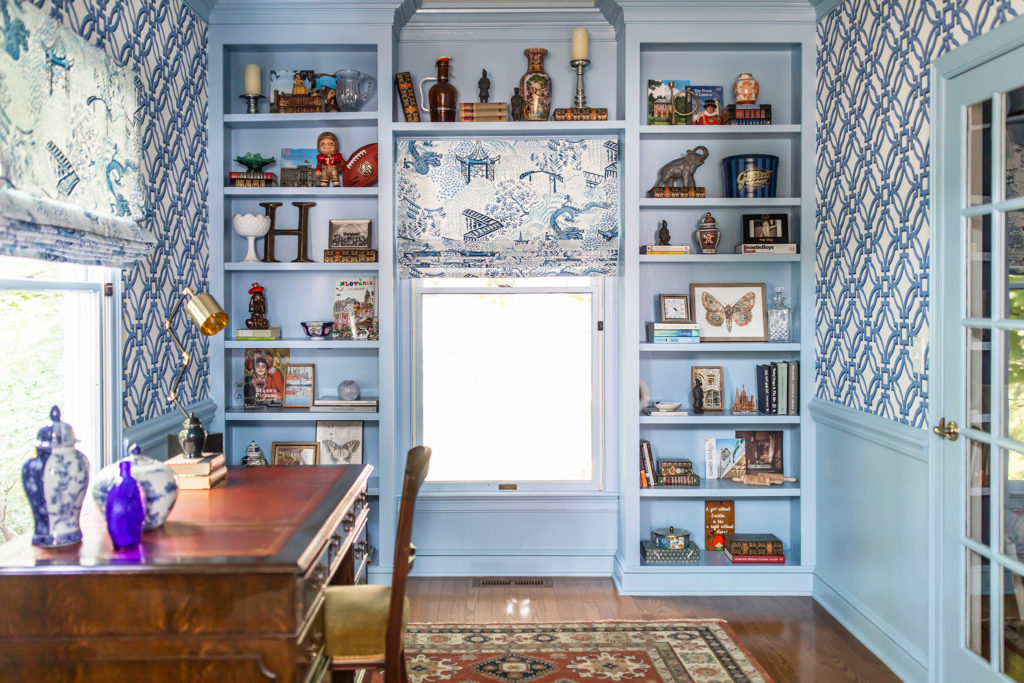 You can also choose to paint the built-ins a contrasting color to make them pop. (I REALLY wish I had a project photo of this, but I haven't had the opportunity to design a contrast-color built-in. Yet. Maybe you'll be the first??)
How can I make my bookshelves extra awesome and amazing?
For an even more custom look, paint or wallpaper just the back of the built-in shelves! You can really get creative here. Have some leftover wallpaper from a different project? Cut it to size and use double-sided tape to keep it in place. Get sick of it? Fine – it'll come out easy!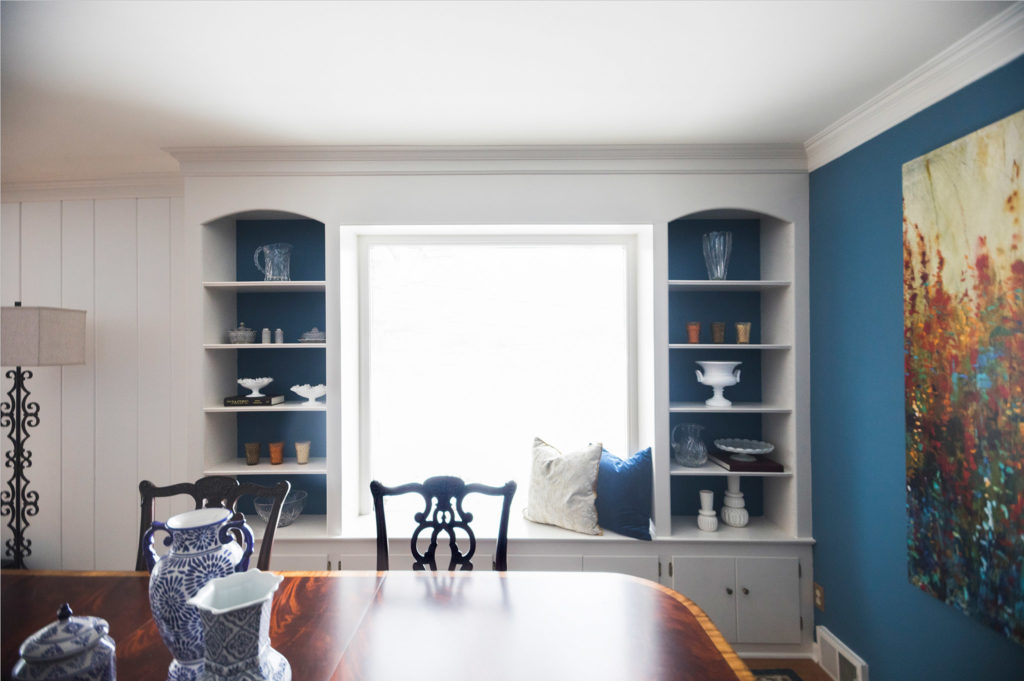 Do you have more questions? Want to chat about adding built-ins to your home? Contact me!