Just like in the living room, the homeowners really wanted sunset colors for their dining space. They also wanted to stick with the 1960's James Bond-esque feel.
The dining room before was oh so very brown: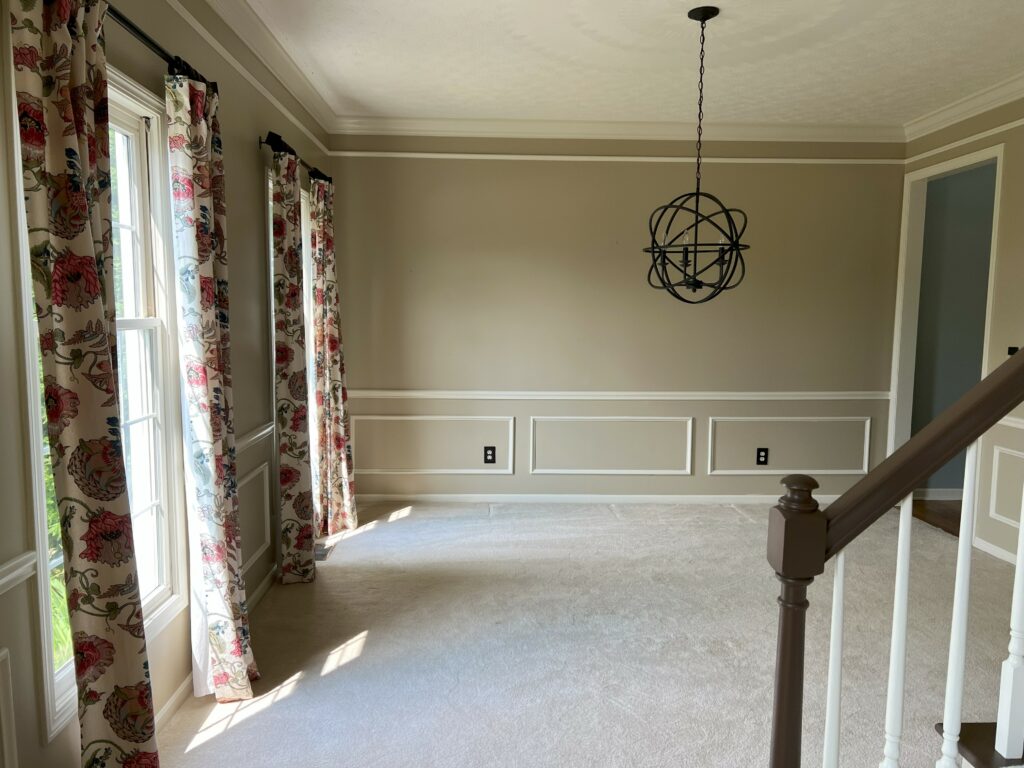 The woodwork was also painted a contrasting color, which really did nothing for the overall design.
My clients really wanted a bold shade of orange on the walls. To keep the color from being ridiculously overpowering, we had the strip of wall in between the top crown molding and the strip of molding also painted white. This makes the crown molding appear larger. We also painted the chairrail and everything below it white, again to calm down the overall color in the space.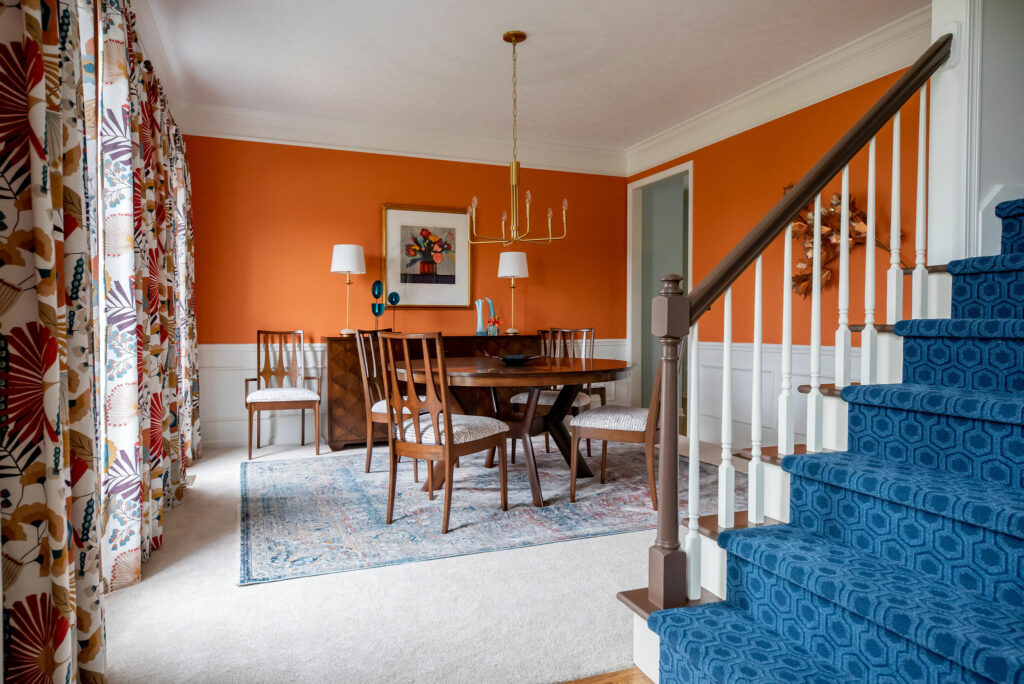 To incorporate some Mid-Century style into the room, I found a beautiful print fabric with sunset shades of red, orange, gold, and blue.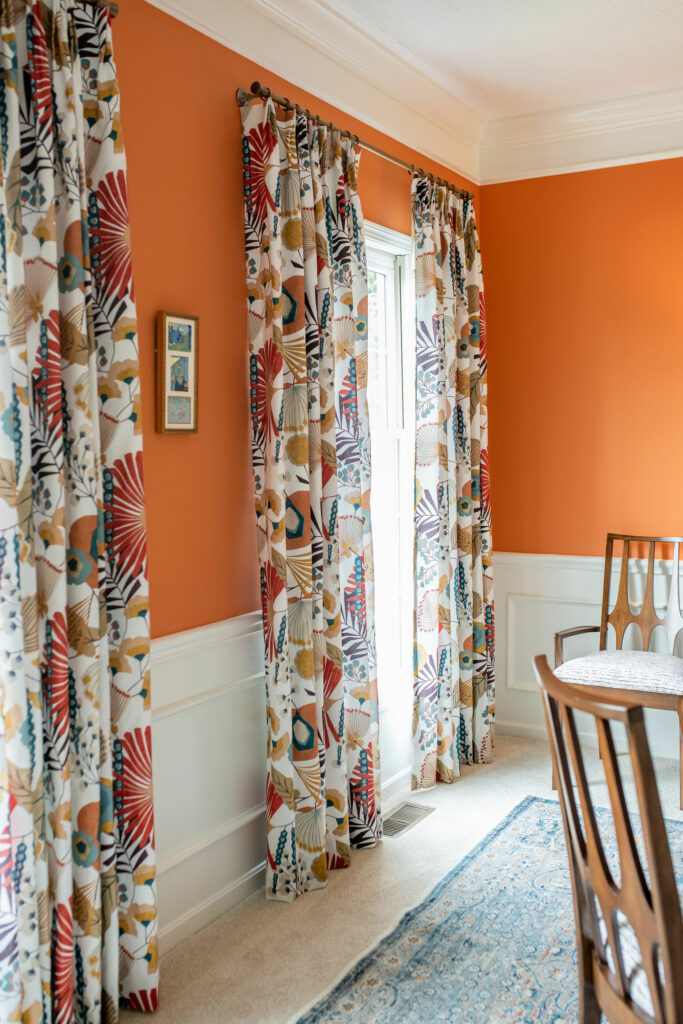 Here's a reminder of the room before, plus a shot of the drapes after!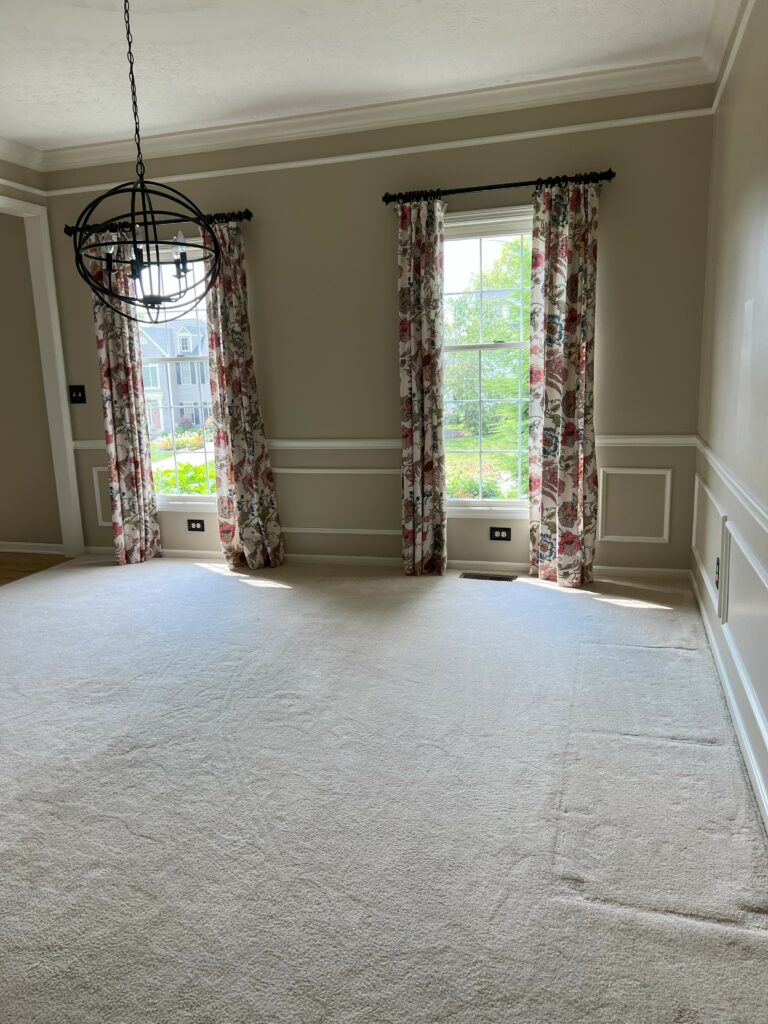 The true Mid-Century gem in this room are the Broyhill Brasilia chairs. These are actual antique chairs that we had refinished and reupholstered. The upholstery is a performance fabric with the same colors as the drapes.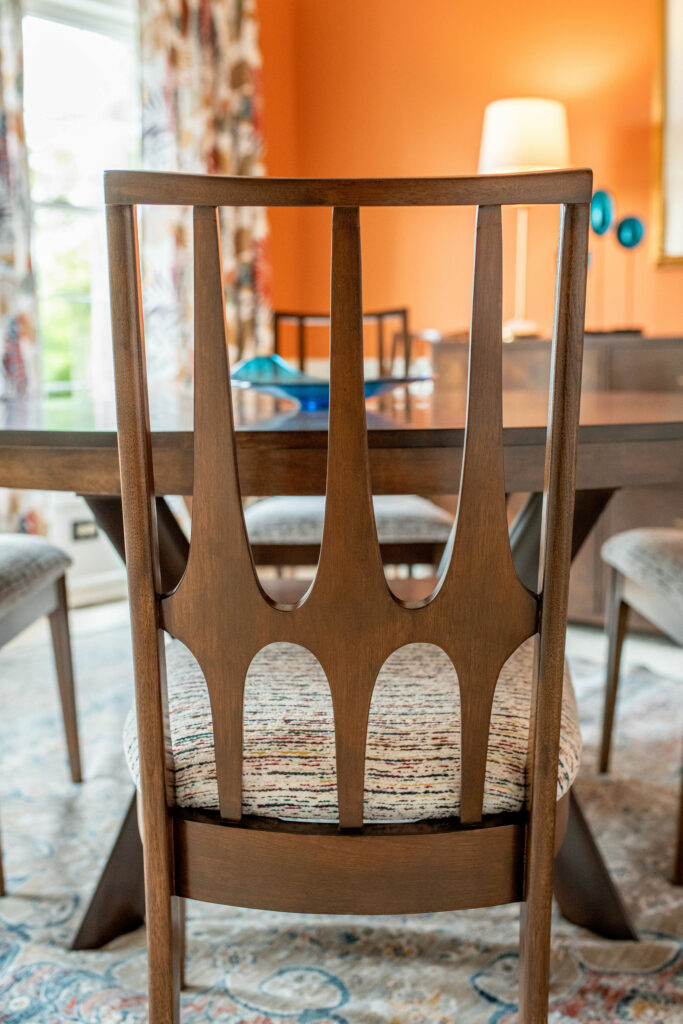 The table and sideboard are new, but they have the same Mid-Century feel as the Broyhill chairs. The sideboard has a beautiful inlaid pattern that makes it much more interesting than a plain wood cabinet.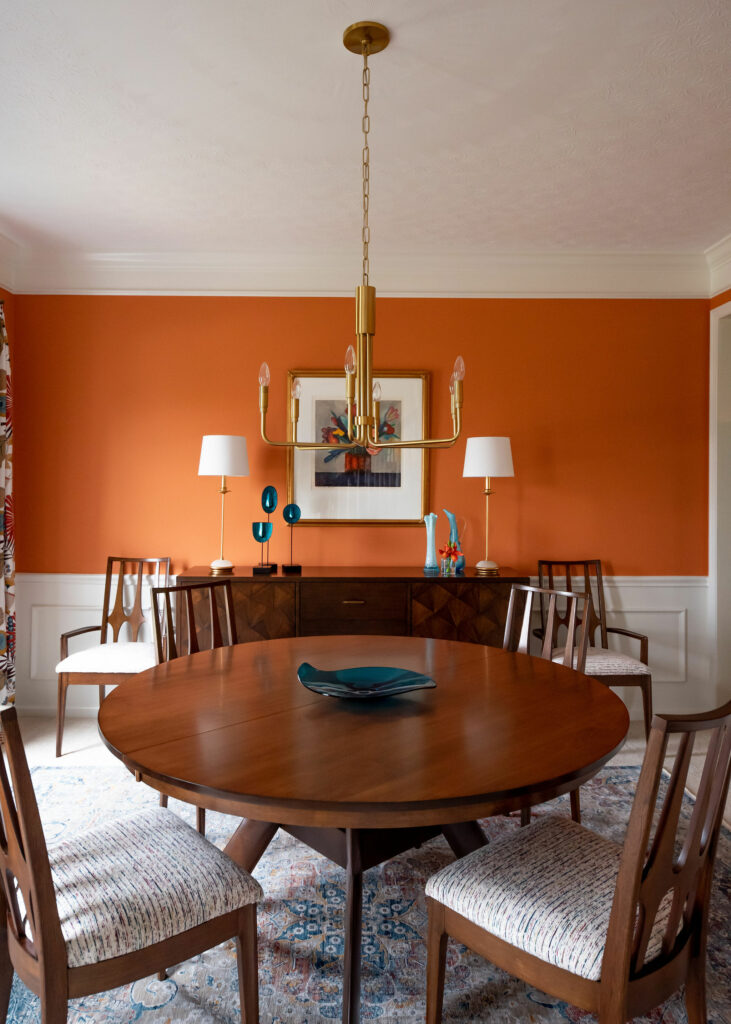 Let's talk about lighting for a moment. The old chandelier was entirely too small and too "farmhouse" for this mod space. We swapped out iron for antique brass and also added two buffet lamps for more ambiance.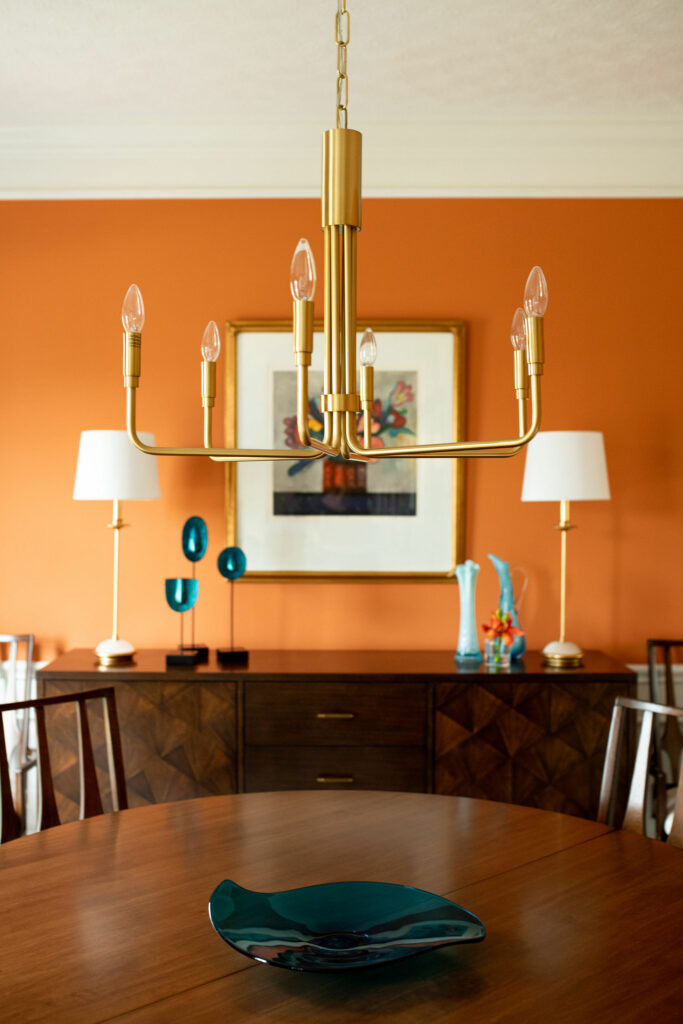 Carpet isn't ideal in a dining room, but sometimes we don't get everything we want, so we have to make do! We added an area rug over top to bring in a little more pattern.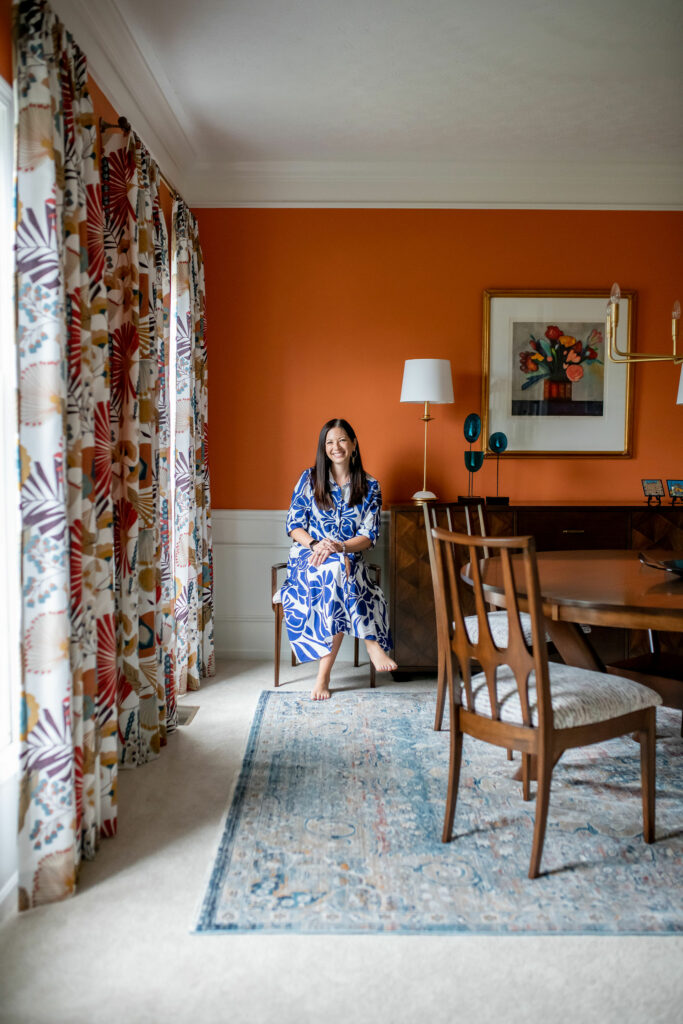 Here's one final before and after. This was a big transformation!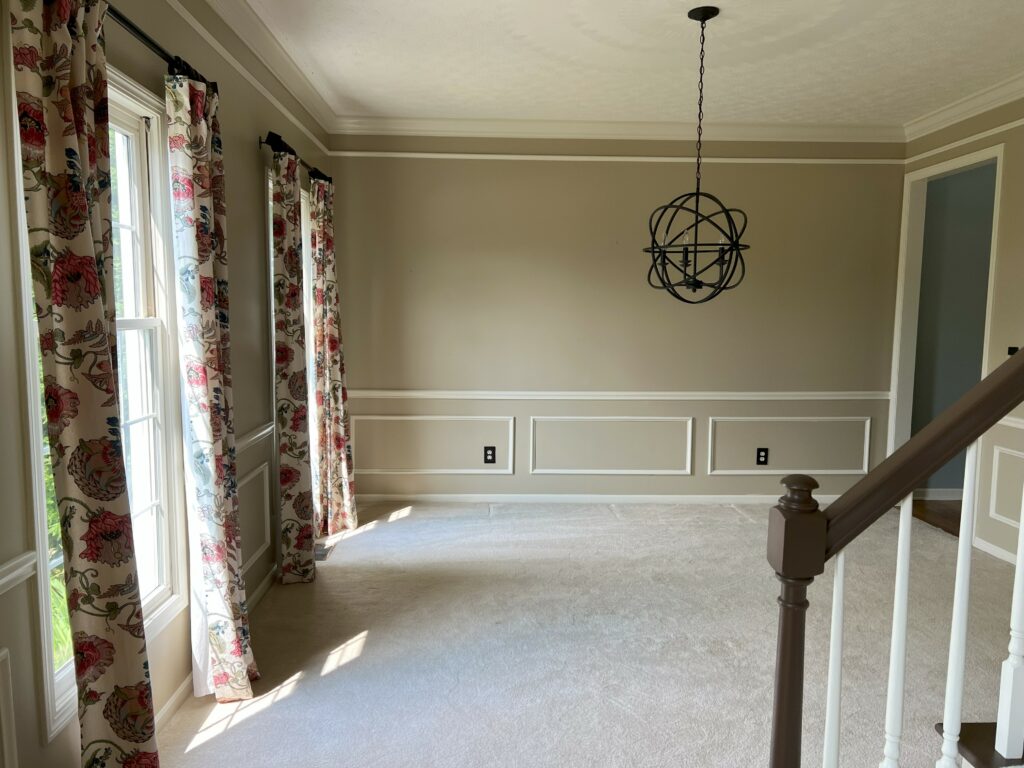 Looking to update your space? Schedule a Discovery Call to chat with Lindsey.