Our clients were new to the area and purchase this home unfinished, so we had a very brown, very blank canvas to work with. The clients really wanted the home to feel very 1960's James Bond-esque, with lots of color, pattern, and interesting furniture. We delivered!
First up is the living room. Here's the living room before: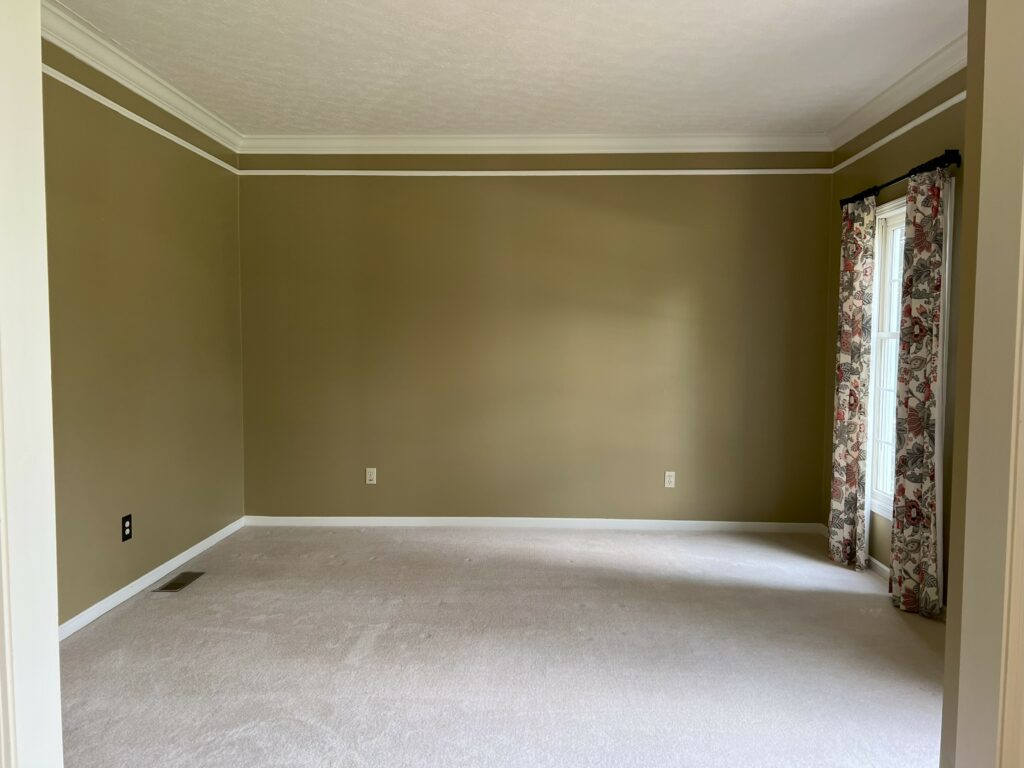 So brown. So sad.
Here's the after: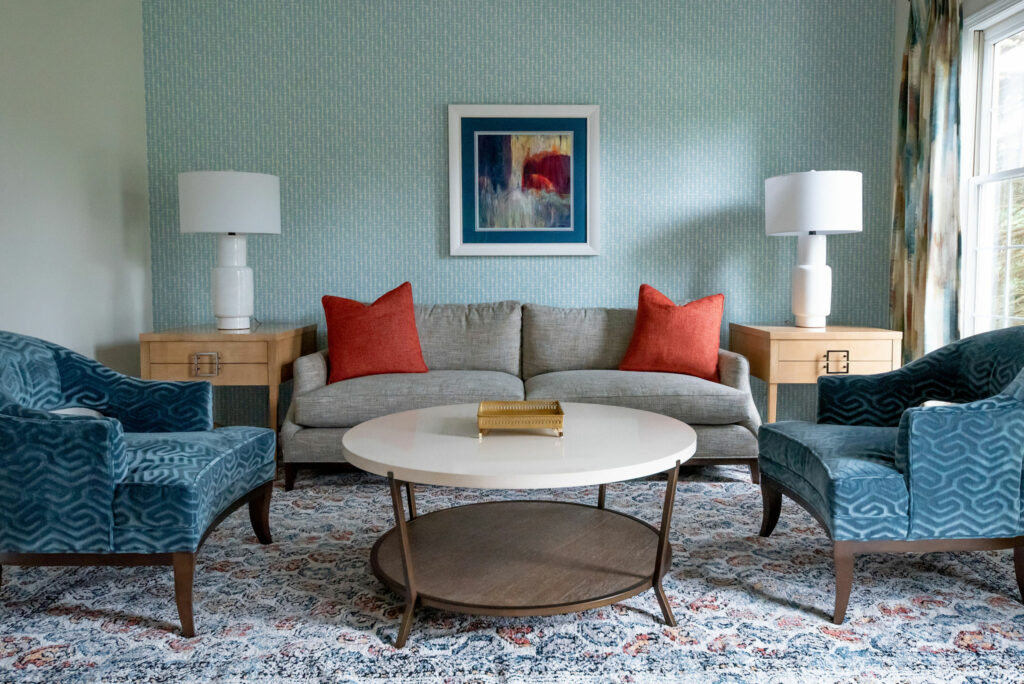 These clients love color, especially the colors of a sunset on the water. I (Lindsey) used this information to create a calming space for my clients to reach and gather with friends.
I started by finding a beautful sofa fabric with a mixture of light blue and coral threads.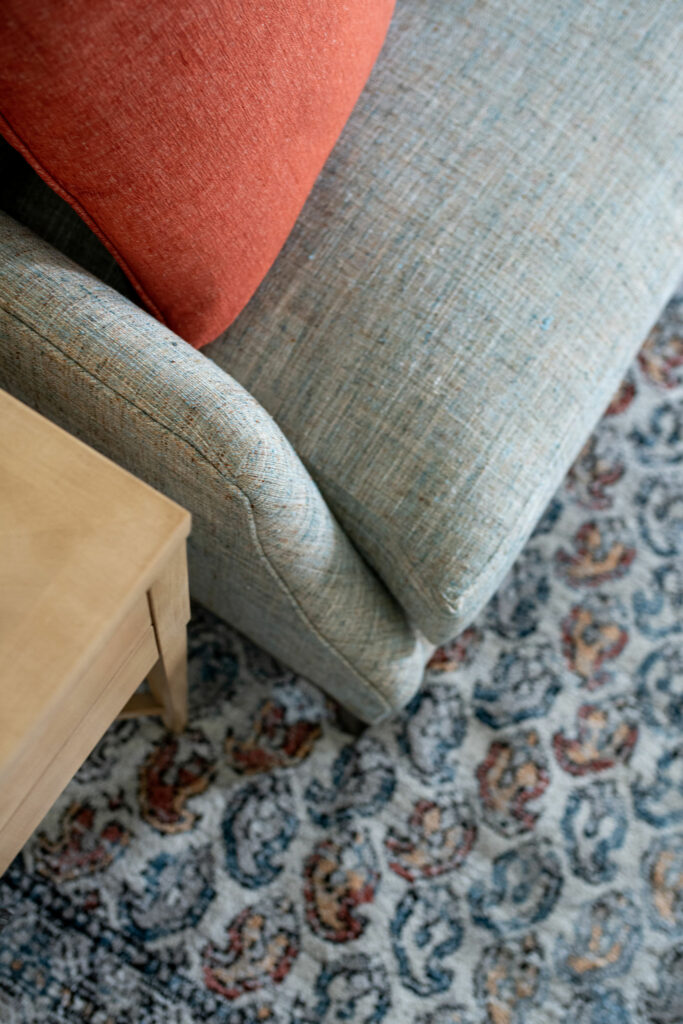 This fabric inspired the rest of the room, including the rug (above) and the beautiful custom draperies that feature the same mixture of colors.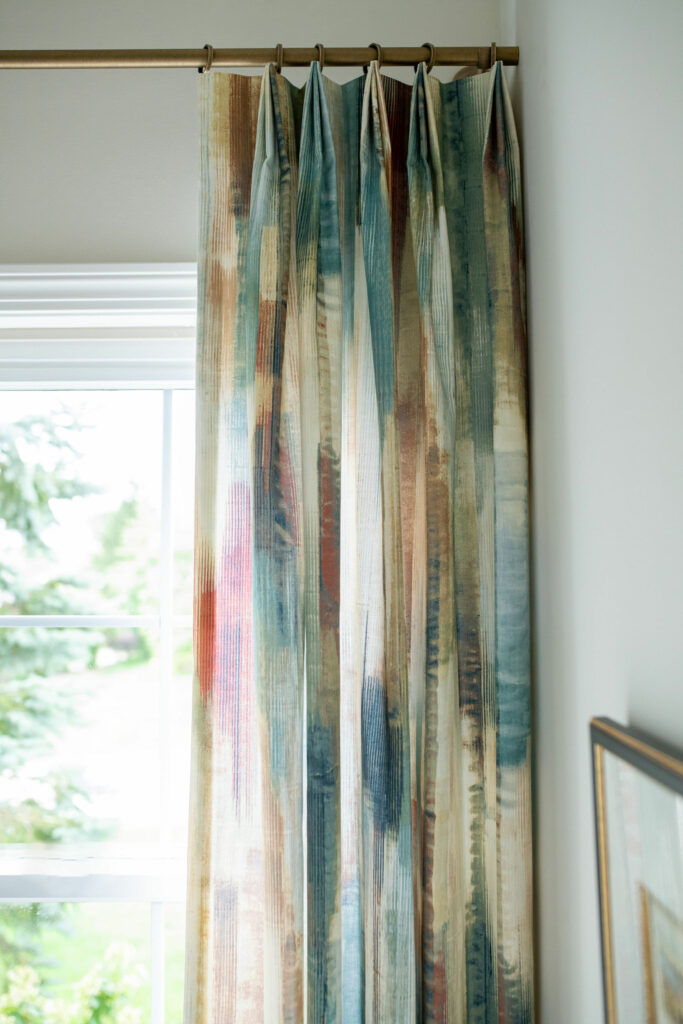 These beautful little chairs are one of my favorite parts of the whole design! They're graceful, stylish, and incredibly comfortable. I selected a geometric tone on tone velvet that subtly brings another pattern in the space, without overwhelming the room.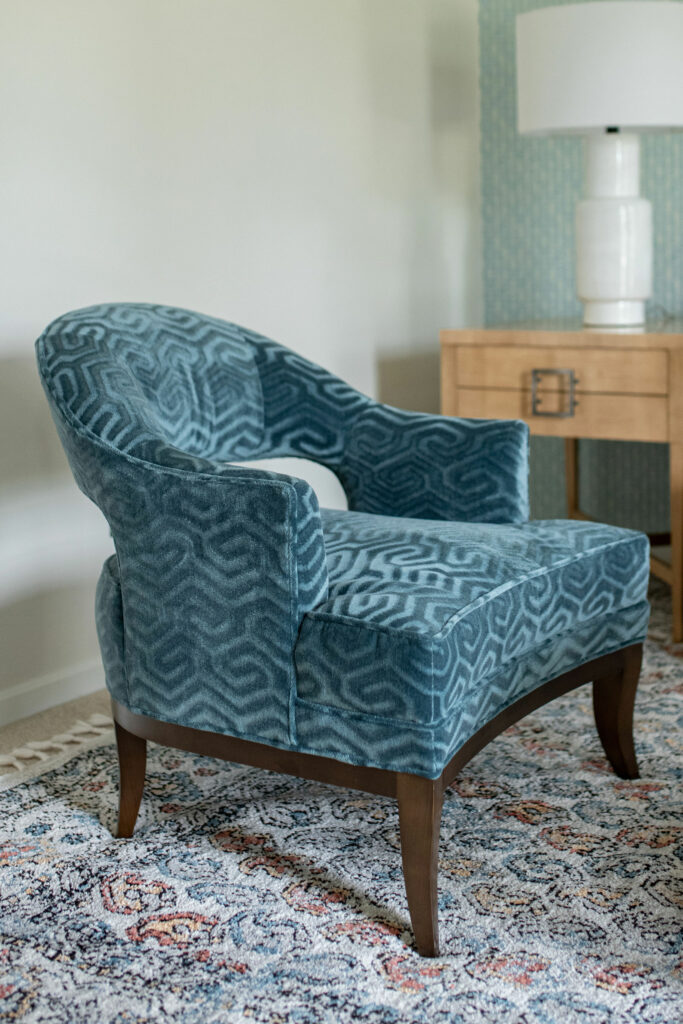 On a similar note, I chose to only wallpaper one wall to keep the patterns to a reasonable quantity. The wall with the draperies is intentionally more plain, since the draperies themselves have a lot of pattern.
The side tables feature oversized hardware reminiscent of the 1960's – same goes for the lines on the coffee table.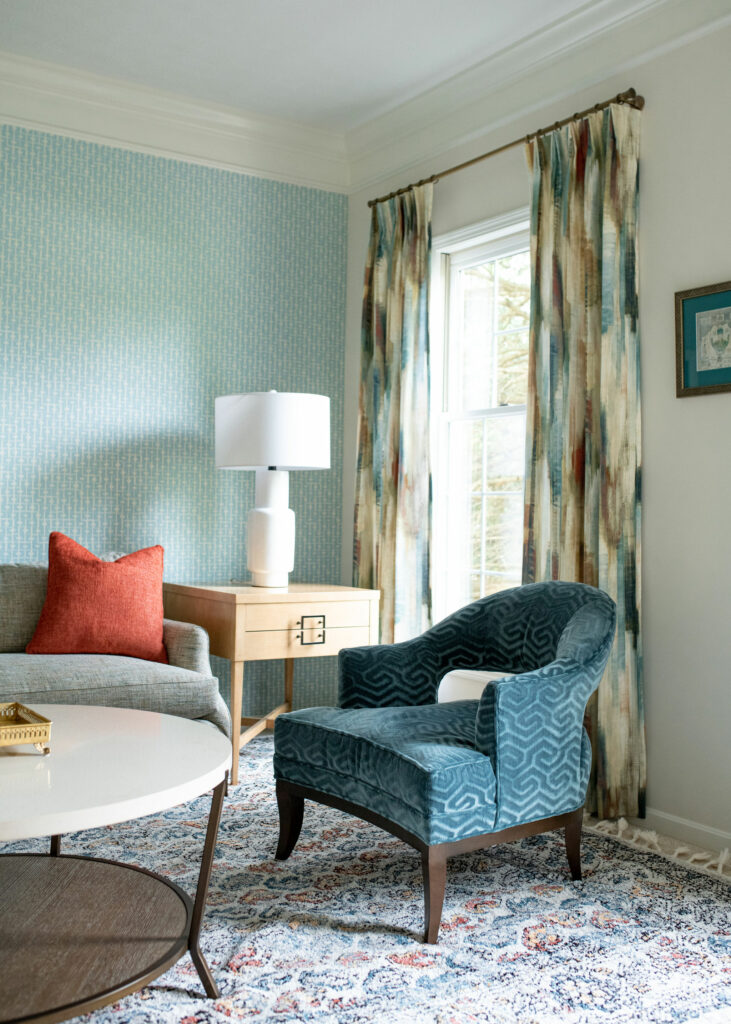 Here's one last look at the before and after: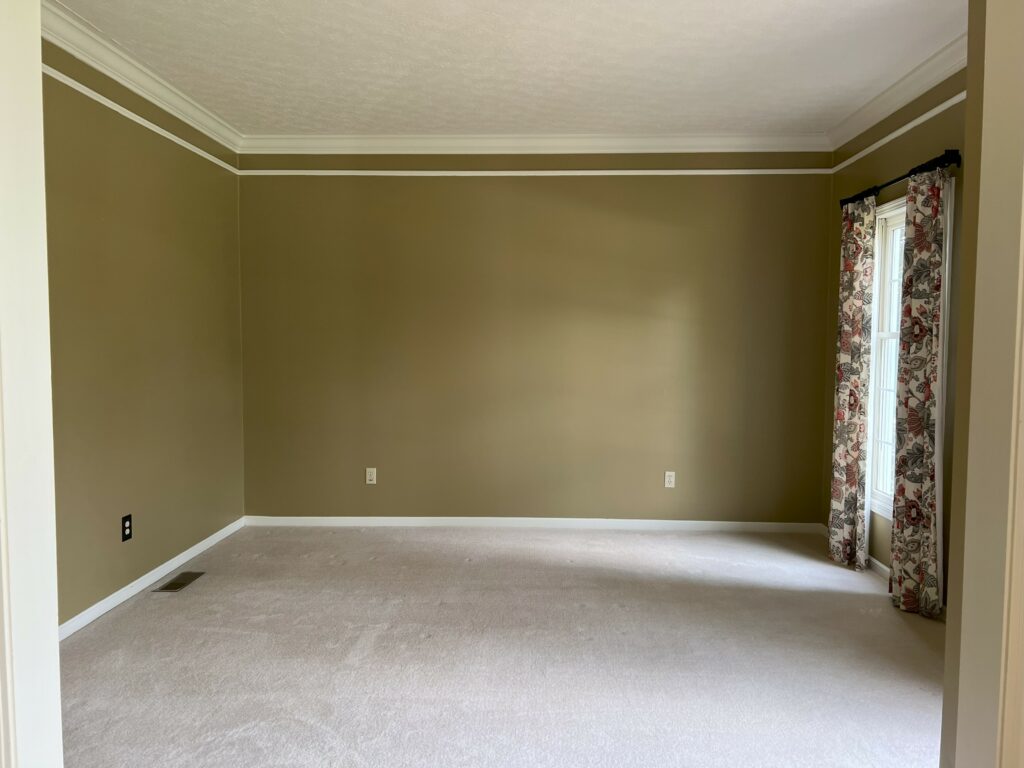 Contact us to transform your space!