Yes, you read that right. Lindsey Putzier Design Studio sells all kinds of furniture – from sofas to dining tables to headboards and dressers. We have it all.
We are a furniture store. We just don't have a physical store. Confused? We're like the internet. We have direct accounts with lots of amazing manufacturers for upholstery (sofas, chairs, headboards) and wood products (tables, dressers, credenzas). We have access to their entire inventory of products. We sell anything and everything they offer. Direct. Not through another retailer.
The main difference between us and the internet is that we select product for you, based on your needs, lifestyle, physical size, budget, and style. The internet might show you 10,000 choices for sofas, but they're never gonna be able to tell you that Sofa A is too shallow for your lounging lifestyle, or Sofa B is really short and your post-knee-replacement self is gonna have a heck of a time getting up off of it.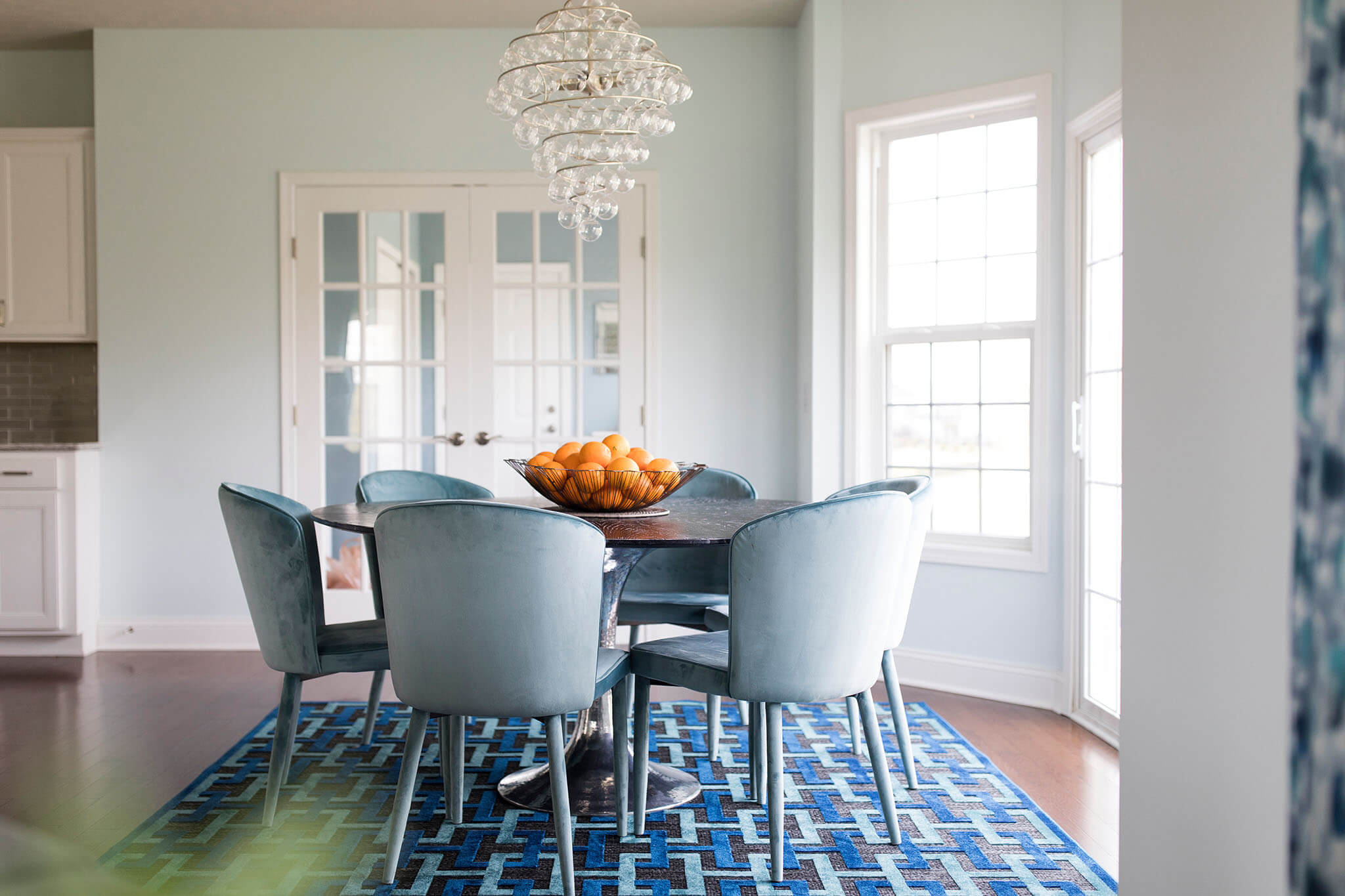 We take care of all the delivery details for you. If there's something wrong with an item when it arrives, we also file a damage claim and take care of all repairs (free of charge, of course). If you purchase multiple items, they'll all be held at our furniture receiving warehouse until everything arrives.
Then, we'll arrange for white glove delivery on a convenient day for you. "White glove" means the professional movers will bring everything into your home and set it exactly where it should go, then they'll take away all of the packing material for you. No more taking days off of work to sit around and wait for a 4-hour delivery window for every single item you order. No more dragging items from your driveway into your house yourself. No more assembling heavy tables yourself. And no more stuffing packing material into the one trash can you're allowed to put out on trash day!
Care to peruse what we have? Here are a handful of the brands we offer: CR Laine, Regina Andrew, Currey & Co, Fabricut, Rowe Furniture, Woodbridge Furniture, Abner Henry, Massoud Furniture, and Saloom Furniture.
(Side Note: Lighting and rugs can often be shipped right to your house, so we can have our manufacturers ship those items straight to you!)