Oh, the hunt for that perfect rug! It can be a frustrating, time-consuming game. You think you've nailed it – only to discover it doesn't come in the right size. Or it's back ordered for fourteen years.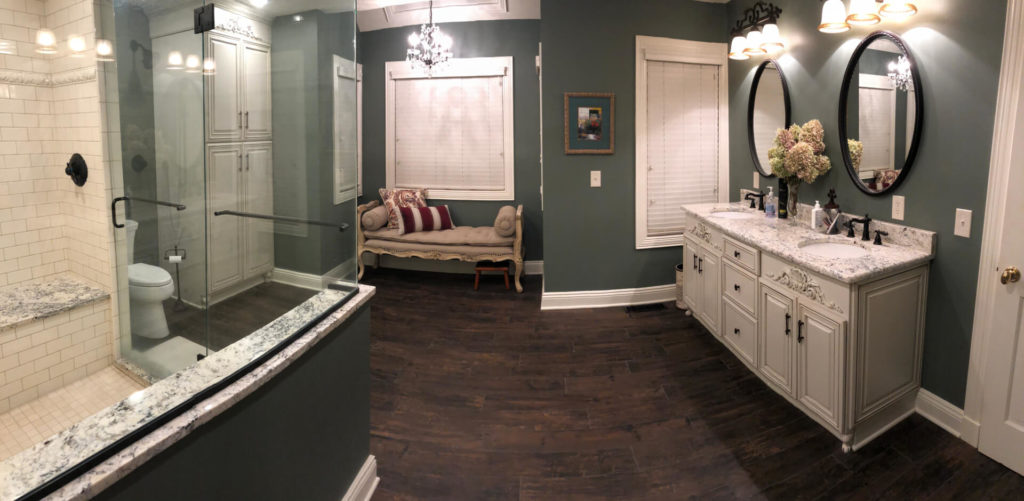 My client wanted something fun and unexpected for this room. She was tired of traditional Persian rugs and wanted something different. But she didn't know exactly what. First, we had to measure the space. This should always be your first step! A rug for in front of the sink area should be wide enough that a person using either sink can stand completely on the rug. Don't do this:
I selected 12 rugs in a wide variety of colors, styles, and price points. All had potential, and all were fun, funky, and different. And all had sizes that fit the space. So how do we pick a winner? I created a rough mock-up of each rug in the room and worked with my client to narrow down the options. First, some semi-traditional patterns in colors that tie into the neighboring master bedroom.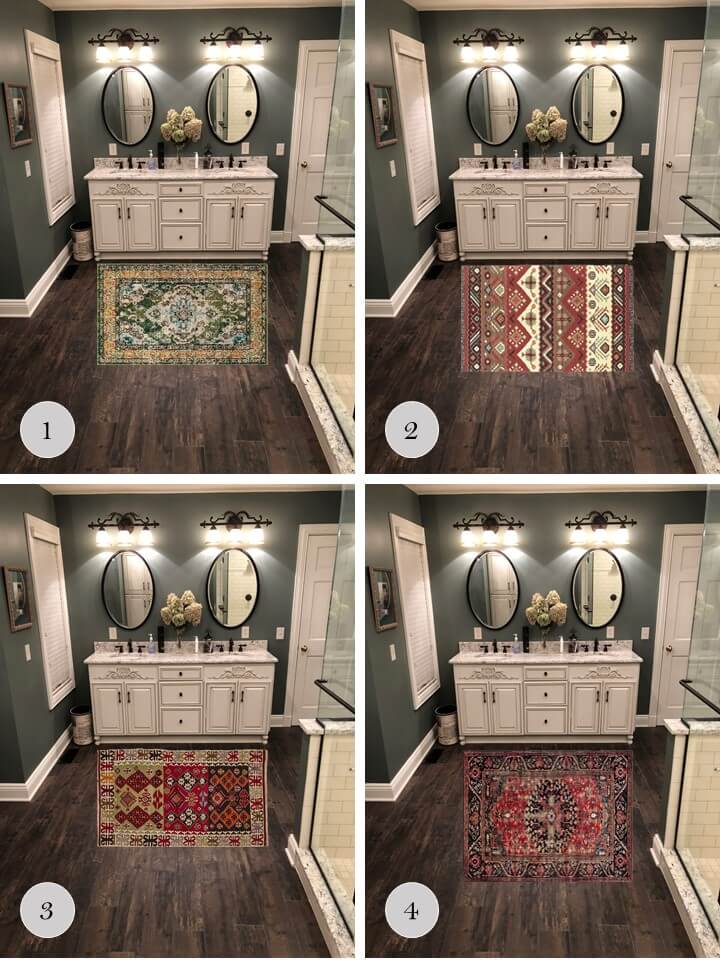 Next, some more eclectic options.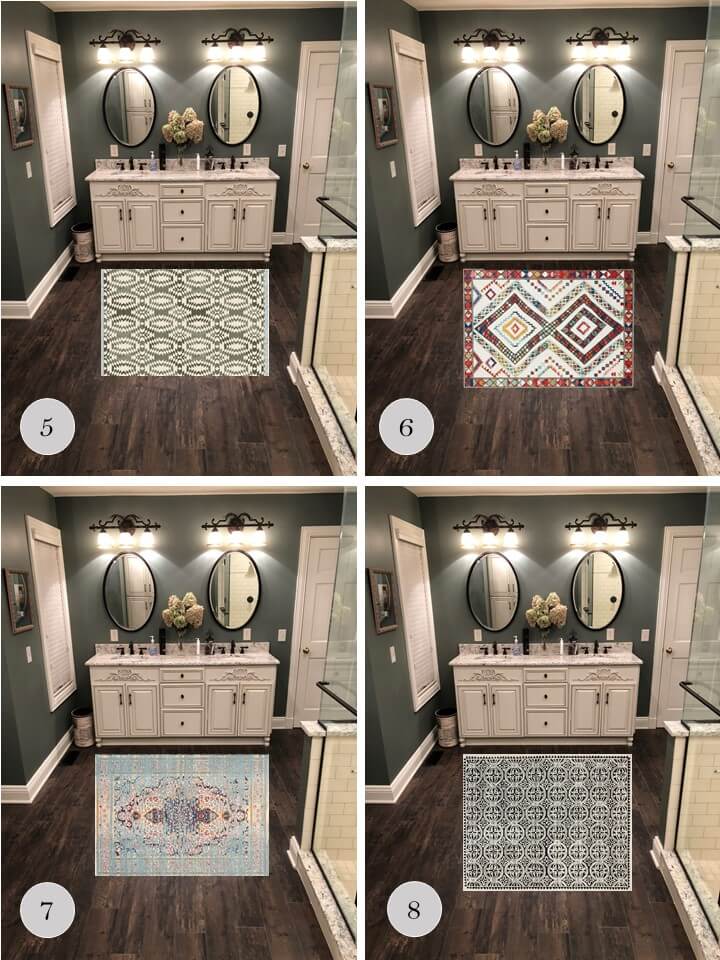 Lastly, some neutral abstract prints: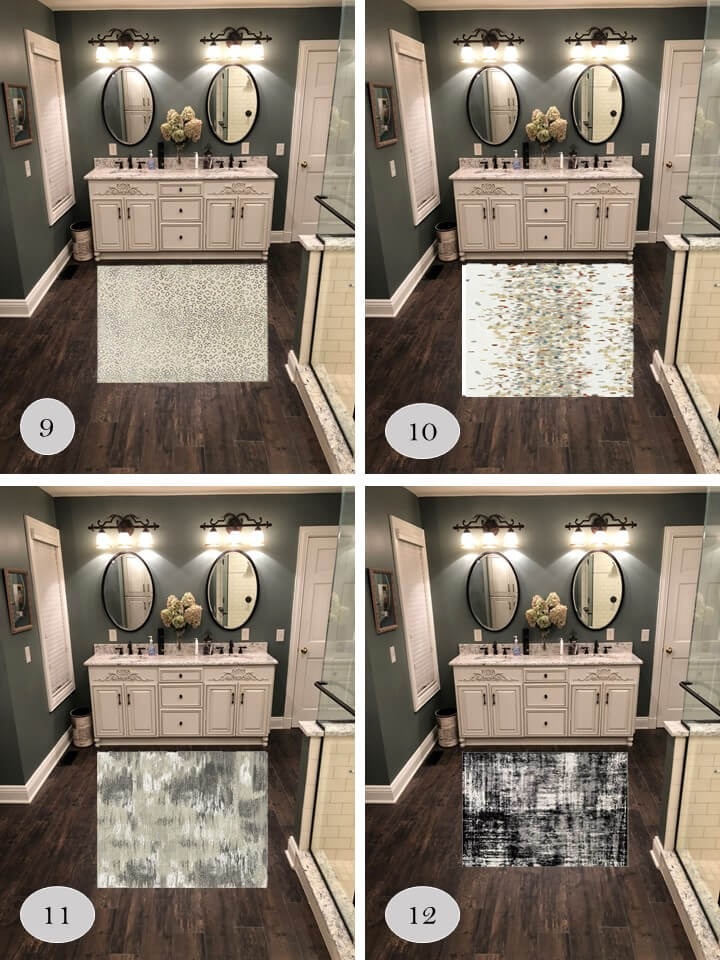 How did we choose a winner? We went back to the original request: Fun and unexpected. We talked through each rug and how each rug made my client feel. For my client, option 9 was by far the most fun, and cheetah print in a modern color palette was certainly unexpected.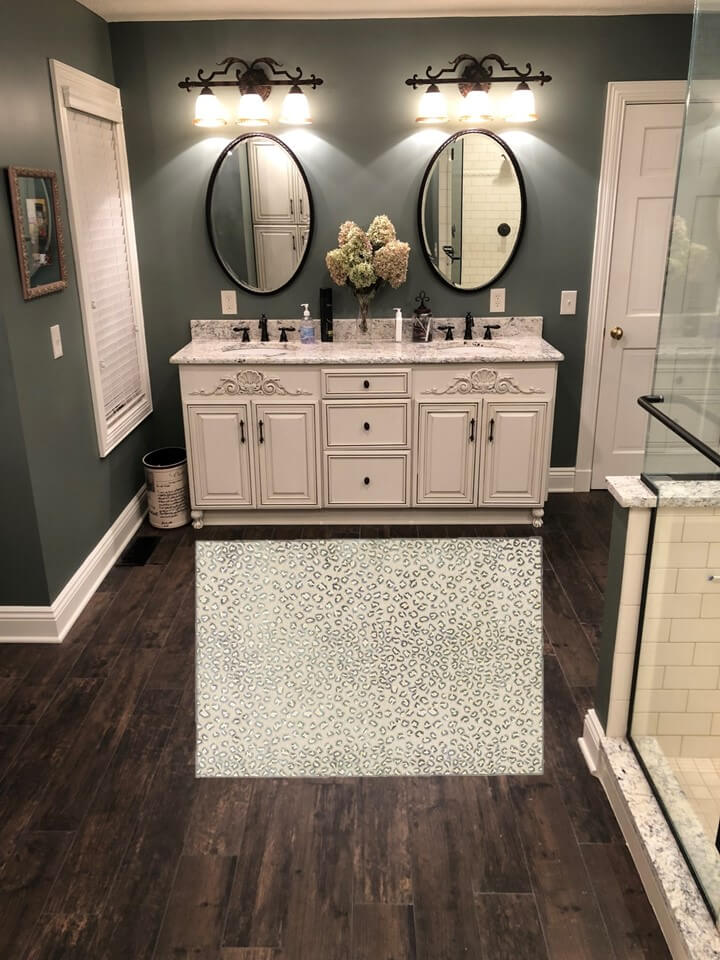 How about you – which rug would you choose?
Source List: