It's no secret that I love old things. Vintage and antique items are absolutely my jam. They have a soul. They have stories – most of which we'll never know about. (But MAN is it exciting when you do get an item whose story you do know!)
Furniture was made SO WELL in the past – there was none of this "fast fashion," cardboard and plywood crap that we have now. Wood furniture was – shockingly – made out of ACTUAL WOOD! And upholstered pieces had real springs and actual hardwood frames.
Yes, the outside appearance of a lot of these pieces does deteriorate over the decades, but the BONES remain really great!
This is why I'm such a huge advocate of refinishing and reupholstering old stuff. They literally do not make things the way they used to – at least, not at the same price point. And new stuff isn't exactly inheritable or purchasable at a garage sale or flea market.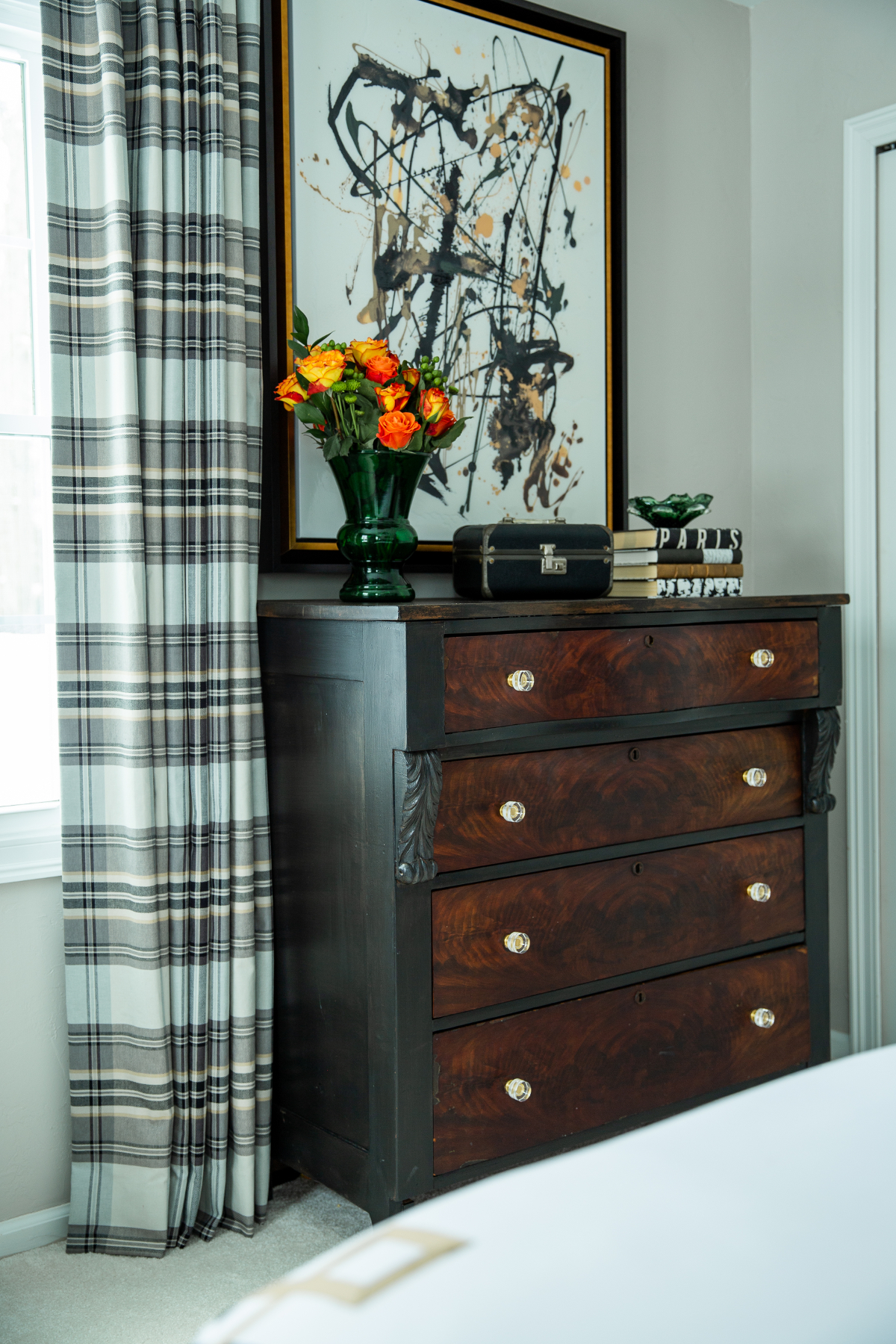 Go ahead and try getting a solid wood, dovetailed dresser with carved wood detail like the one above for $400.
Yep, that's how much it cost to purchase the dresser, have it refinished, and put on new hardware.
Don't get me wrong – there are many situations in which I DO purchase new items – including for my own home – but if you have existing pieces that just need some love, I'd much take the time to revitalize those pieces than to start from scratch.
That bone inlay nightstand is not old. But I love it. And I'll pass it down to my son, if he wants it.
A classic roll arm sofa hasn't really changed much in the past 60 years. Rolled arms, cushions on the back and seat, and a skirted bottom.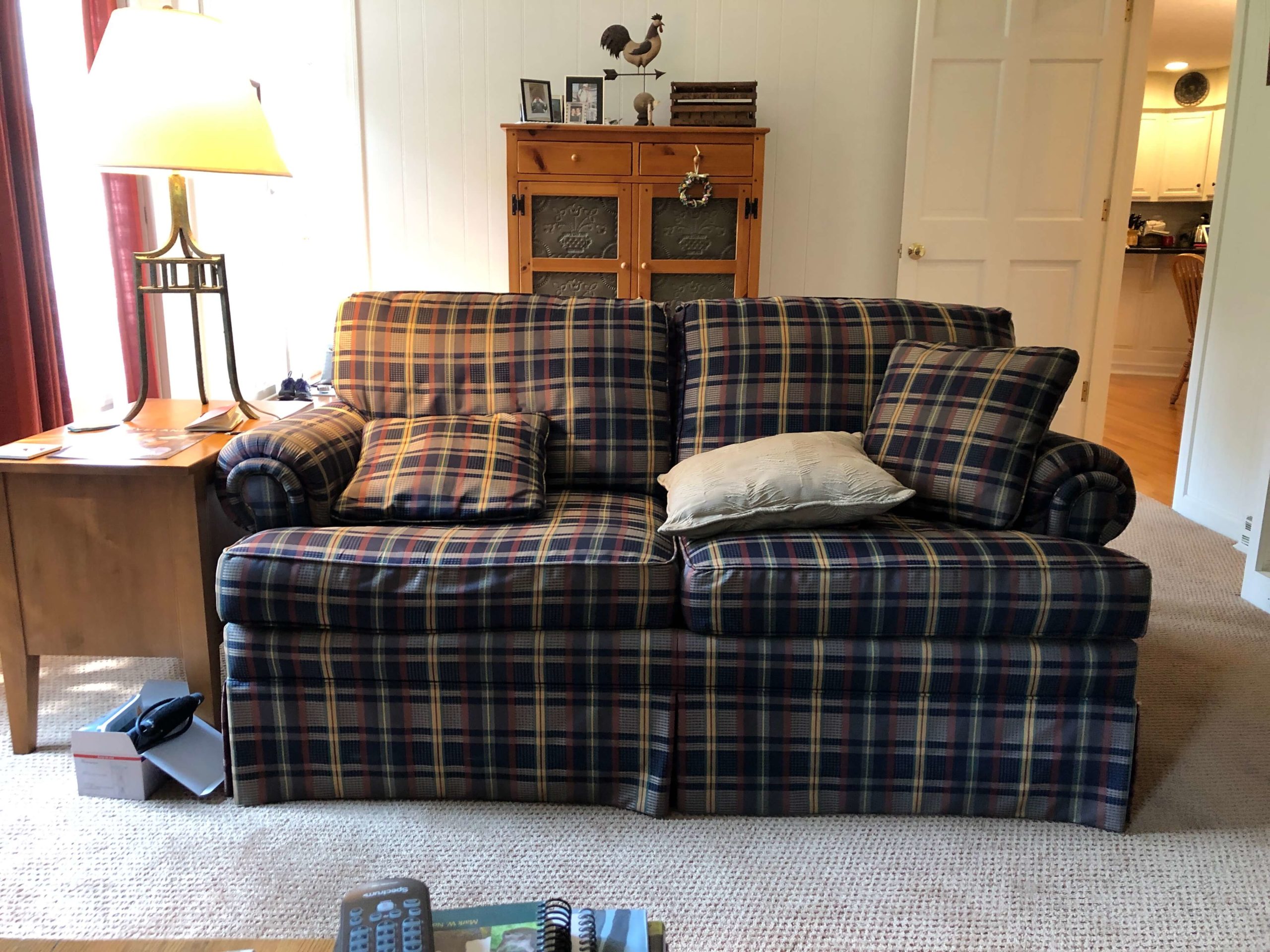 This is a roll arm sofa. Look familiar?
The frame and cushions are in great shape, but the upholstery has seen better decades.
Classic sofas look beautiful in basically an traditional or transitional home.
Likewise, track arm sofas have been popular since the 1950's and still look great in transitional and contemporary décor. If the fabric is worn out, that's easily changed.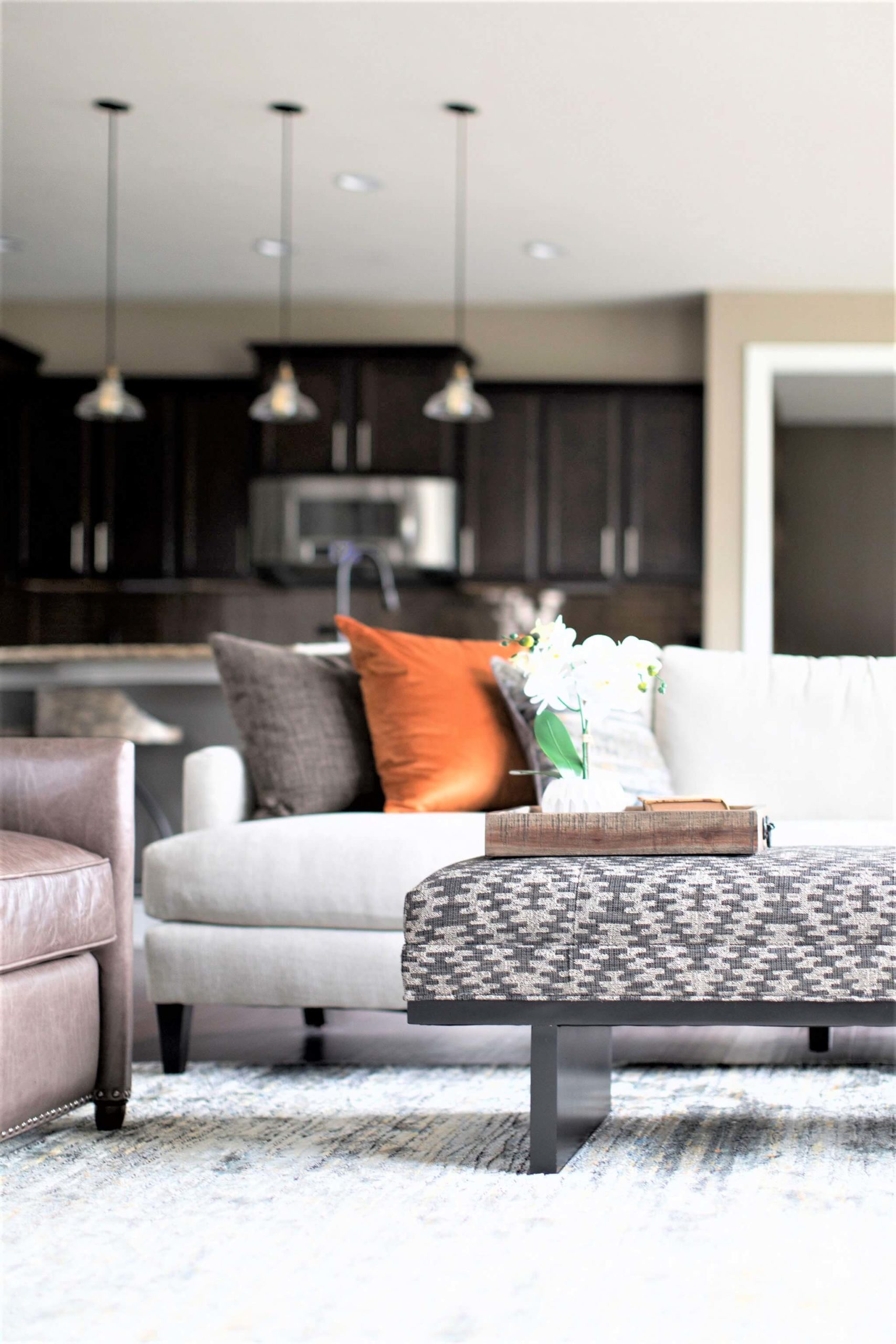 Here are some track arm pieces for your reference.
(These are new, but you get the idea.)
Those dining chairs you inherited from your grandma do not need to stay looking stuck in the past!
At a very minimum, you can have the fabric changed.
And what a difference a new fabric can make to a classic chair! You can even go further and change the color of the frame itself. If the wood look isn't your thing, you can have the frame painted a fun color.
If you have a dresser or chest that's scratched to death, faded from the sun, or has water damage, don't throw it out!
You can have it refinished for a FRACTION of the price of purchasing new.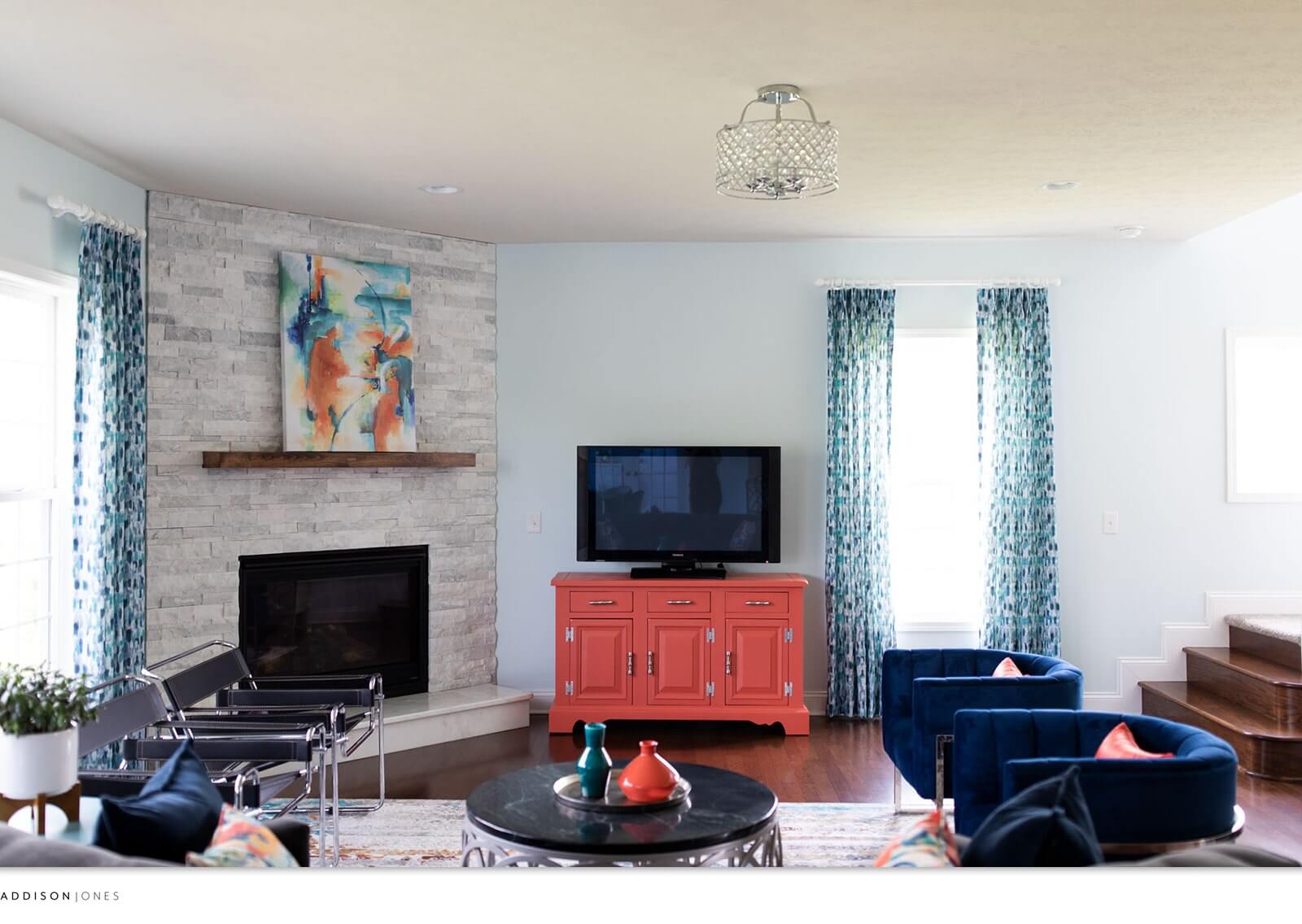 SO cute. Yep, that's the same cabinet. New paint and new hardware make a huge difference!
Yes, there are legit antiques whose value will plummet if you refinish them. Most families do not have these kinds of items laying around, but if you think you might, PLEASE contact an appraisal company first before changing the finish.
If your antique is valuable but in bad condition, you can still have the piece refurbished – you just have to be careful to find a legitimate refurbishing company that will restore the piece without ruining its value.
But for most of us, we have solid wood furniture from the 1970's or '80's that's probably not worth a ton of money. Or we have even older pieces that are just so far trashed that their value isn't there anyhow. In those cases, refinish and/or paint to your heart's content!
So please, the next time you inherit Great Aunt Mildred's dining set, think twice before chucking it out the door.
Can't imagine the possibilities yourself? I sure can. Get in touch with me and we can explore the possibilities!