The top three kitchen and bath counter materials we use in our interior design projects are quartz, quartzite, and granite. What are the pros and cons of each? Let's dive in!
Quartz
Quartz is a manmade material that combines actual quartz stone dust (90-95%) with a polymer resin (5-10%) composite to create a super durable, nonporous material.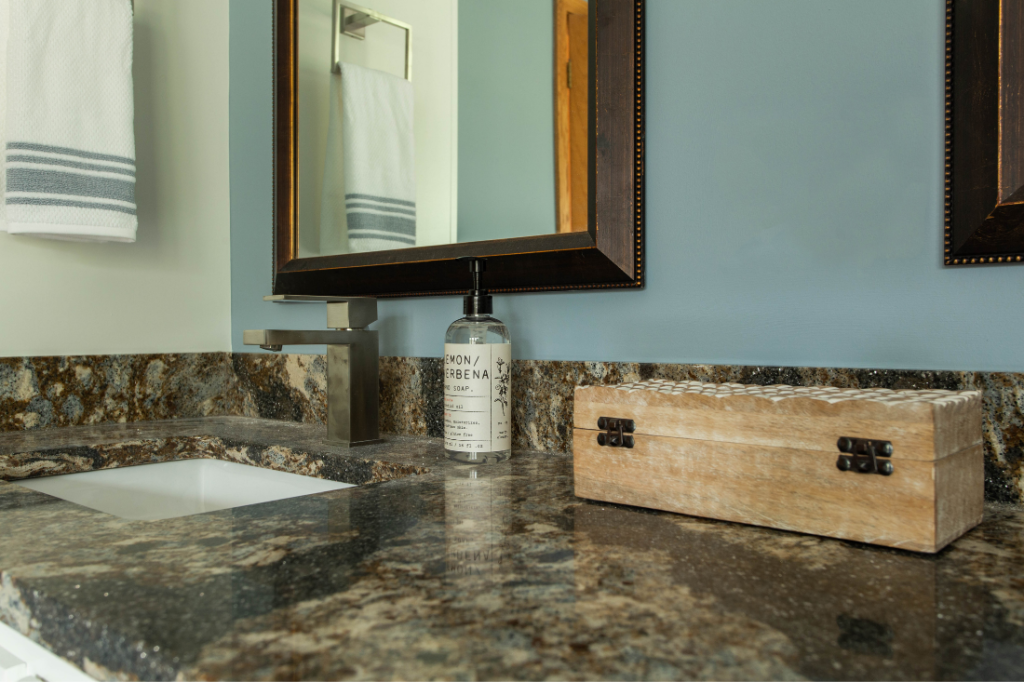 The pros?
Because quartz is manmade, it is more predictable than granite. Granite varies significantly from lot to lot, since it is removed from the earth. Quartz is mixed in a factory using a formula, so the end results vary significantly less from batch to batch.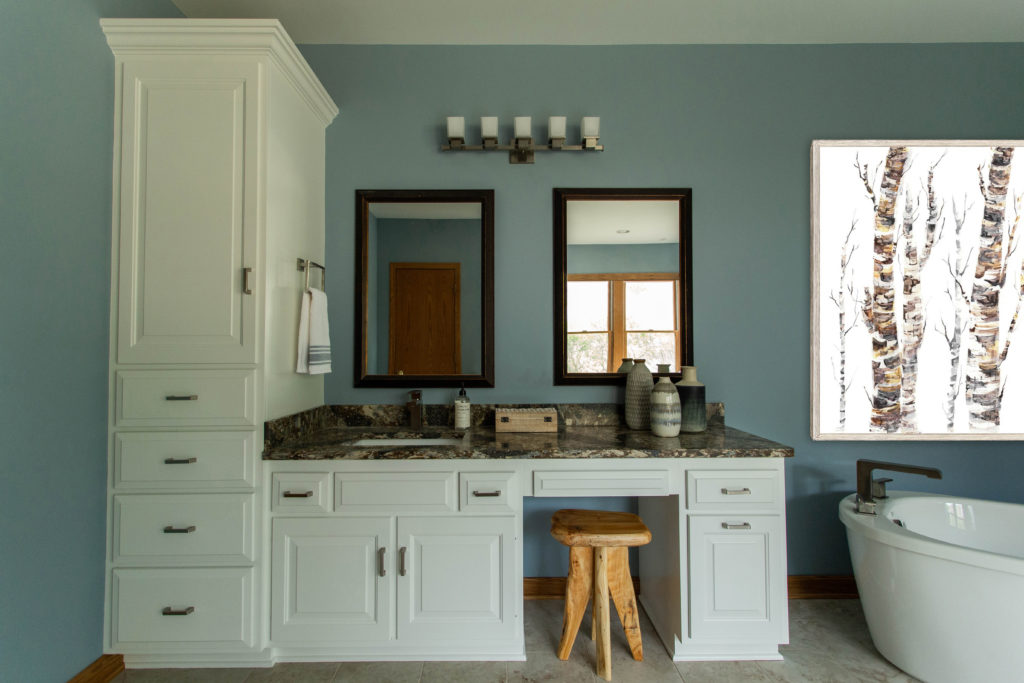 Quartz requires ZERO maintenance. You never have to re-seal it. It's also super stain resistant.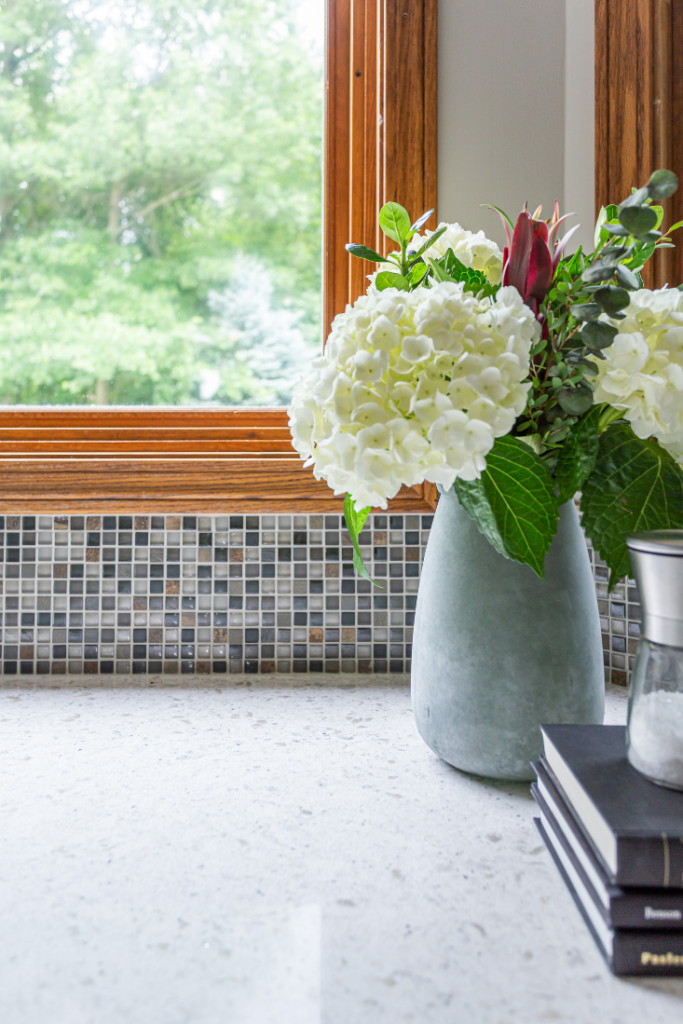 Quarts rarely chips (but trust me, if you REALLY want to, you can chip anything. Even diamonds. I know from experience. Oops.).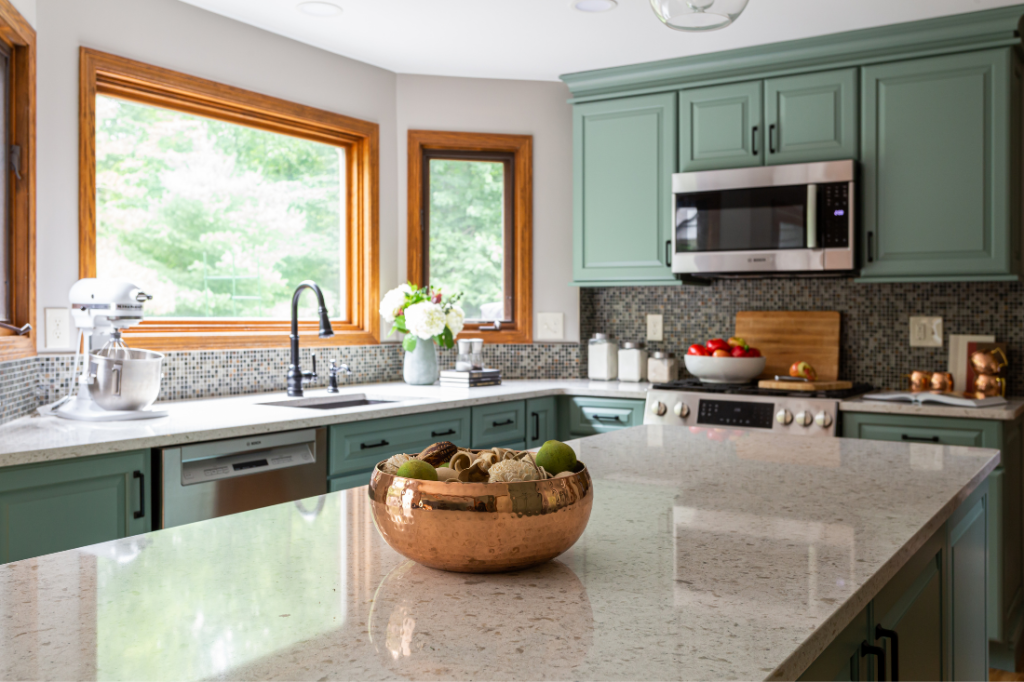 Quartz is also a great substitute for marble, which is 1) generally more costly and 2) requires much more maintenance than quartz.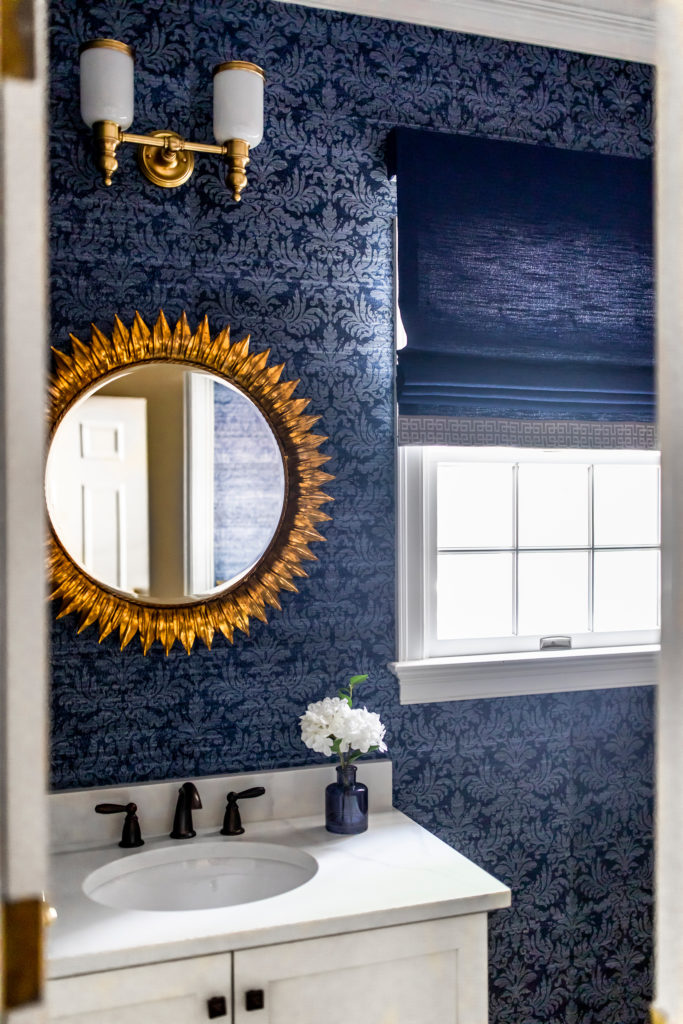 The cons?
Quartz is NOT heat-resistant. You must use trivets underneath hot pans. The resin in quartz can yellow and/or crack after repeat contact with hot items.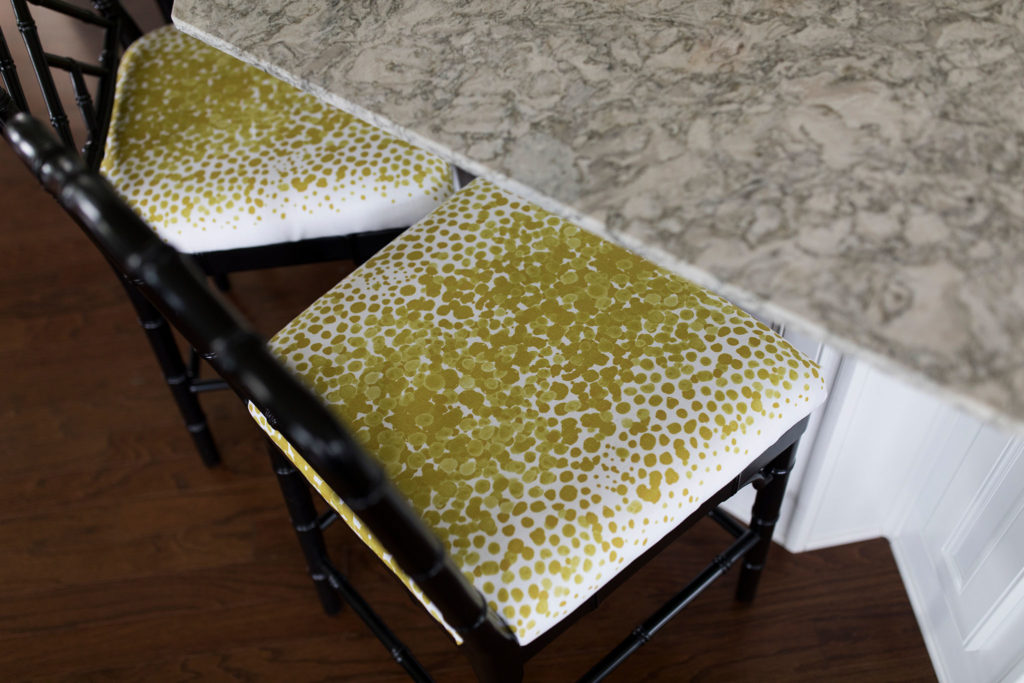 Quartzite
Unlike quartz, quartzite is a natural stone. Quartzite is mostly made of natural quartz crystals and is similar to granite. Quartzite has gained popularity in recent years because it has the lighter, white and gray look that people have been requesting for kitchens.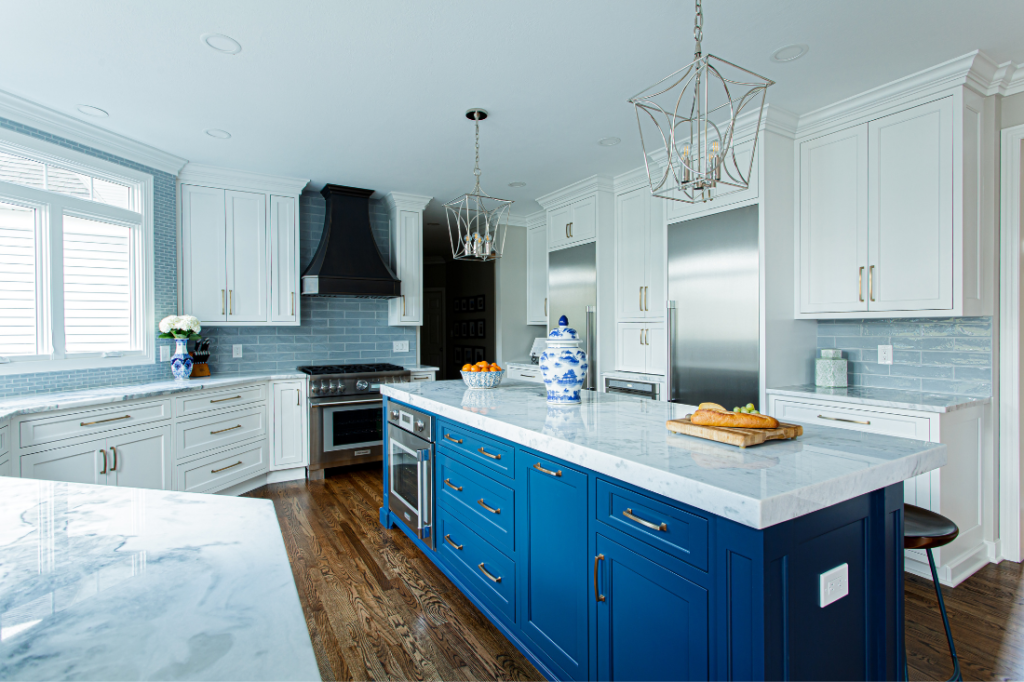 The pros?
Quartzite is natural stone. It is very heat resistant, so you can put hot pans directly onto it without worry.
Quartzite is a great alternative to quartz for those who want the lighter look, without sacrificing the natural stone appearance.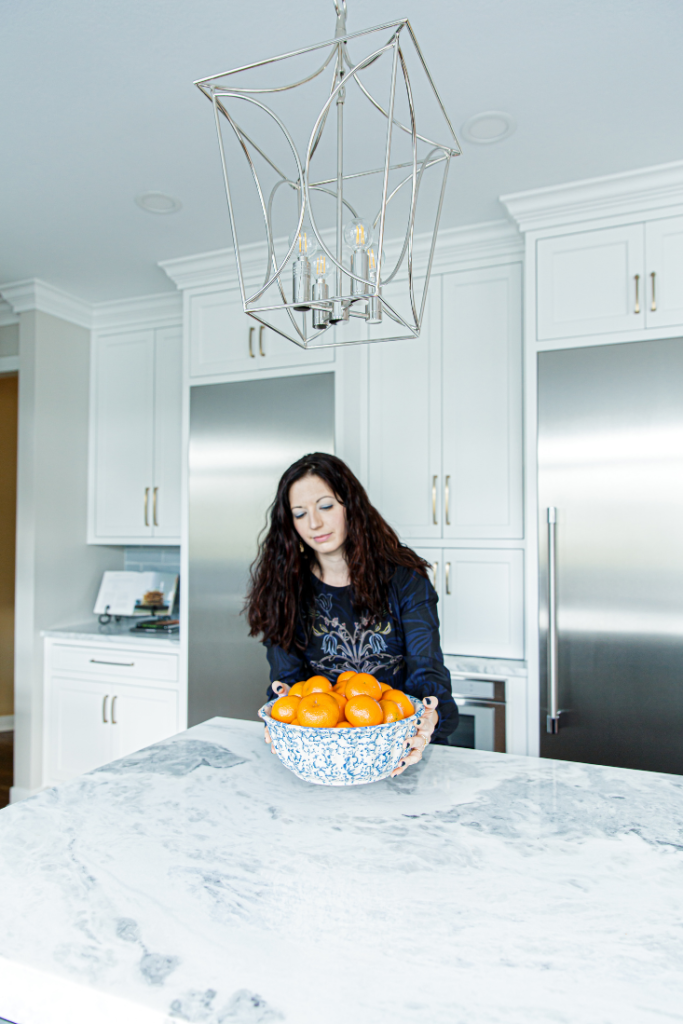 The cons?
Quartzite must be sealed on a regular basis. Quartzite comes from sandstone, which is naturally more porous. In the areas where the sandstone didn't completely turn into quartz (i.e. the veins), it is susceptible to stains.
Due to its composition, quartzite can develop pits or cracks over time. These can be repaired, but be prepared – it's possible the surface won't stay completely smooth forever. Then again, what surface does? With age comes character!
Granite
Granite has been a tried and true counter material for 20+ years now! Granite is a natural material formed from magma. It comes in a variety of colors ranging from neutral (tan, black) to colorful (red, green, blue, and even purple). It is rare to find a truly white granite. Generally, lighter granites still have mixtures of darker colors throughout.
The pros?
Granite is natural stone made from super hot, melted rock. It can withstand really high temperatures, so no need to put down a trivet before placing hot pans onto it.
Granite can be polished so it's shiny or honed so it's matte. The look changes dramatically based on the finish, which gives the stone even more versatility!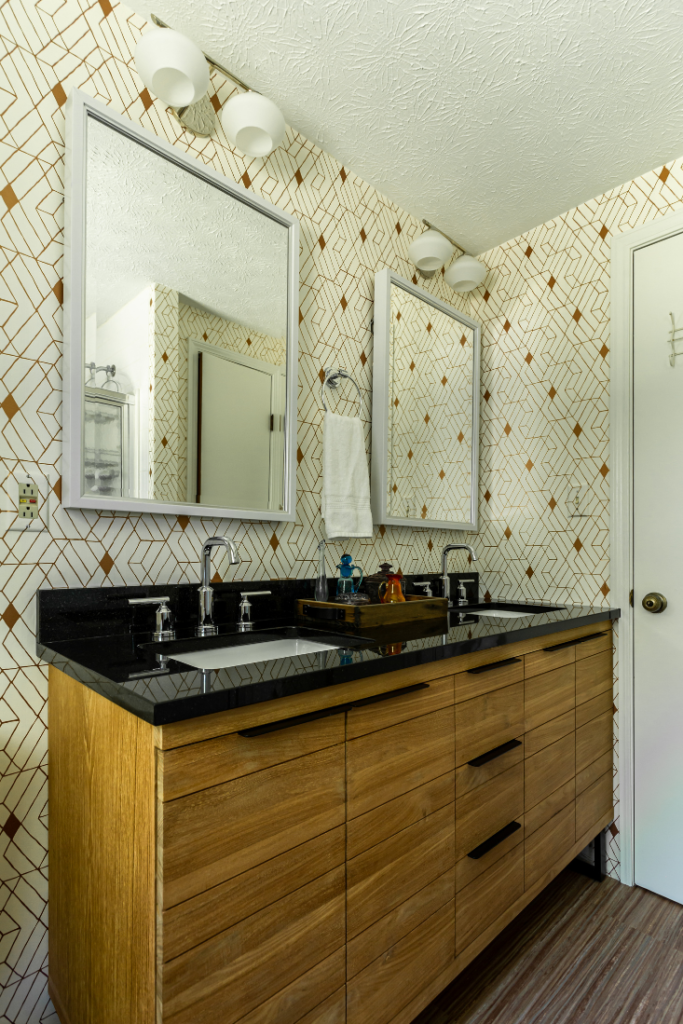 Granite is very durable. It's difficult to chip and rarely cracks.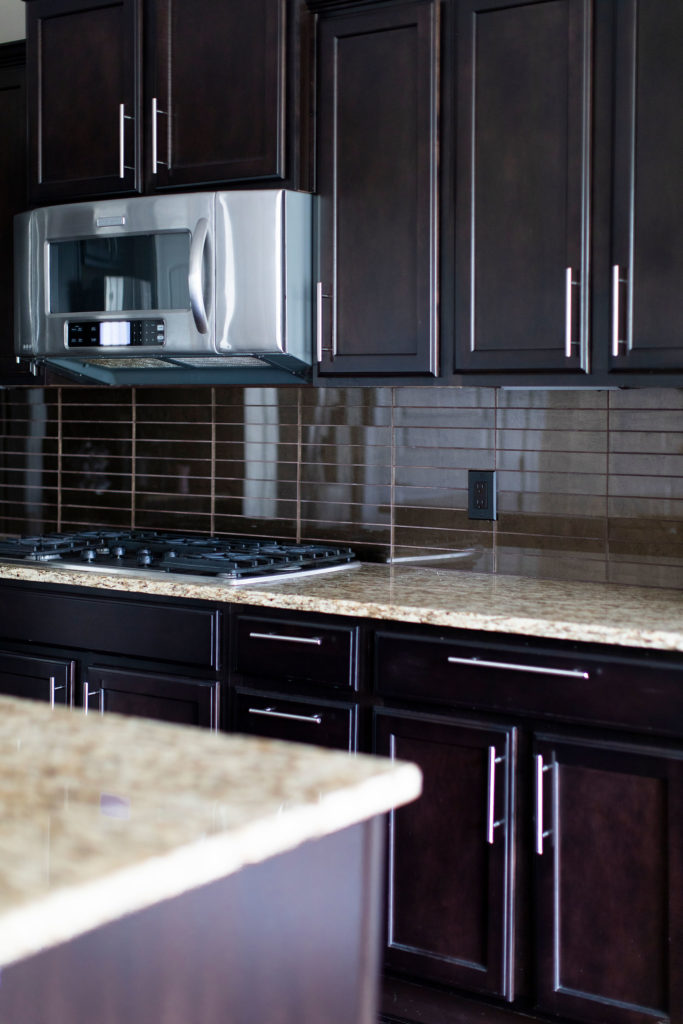 The cons?
Granite is porous and must be sealed regularly. It will eventually stain if you do not seal it.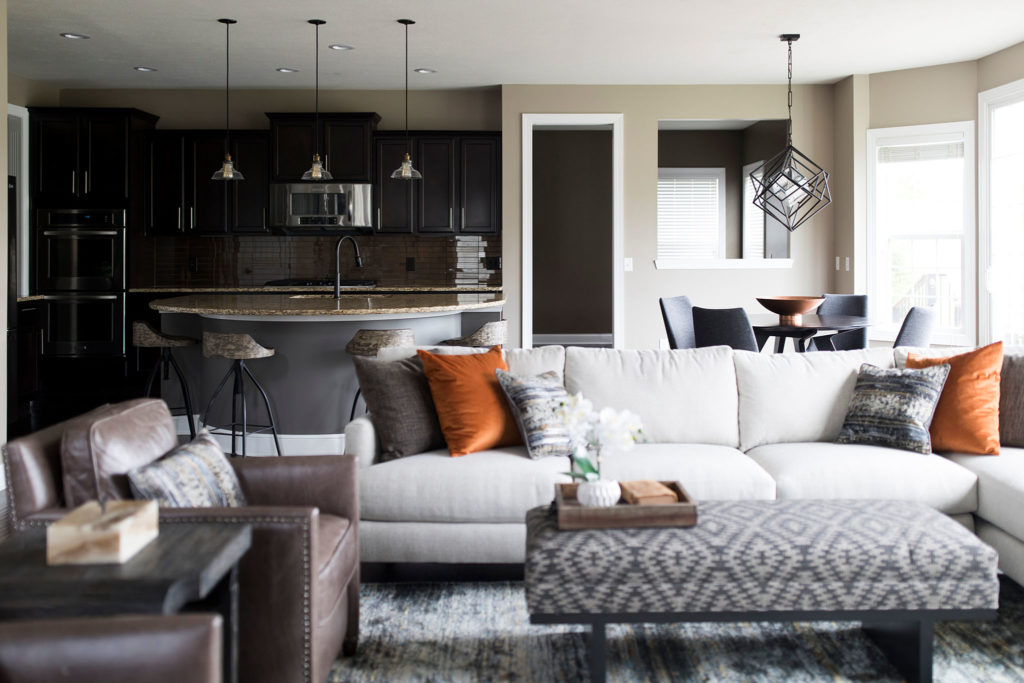 I hope you enjoyed this counter overview! Feel free to contact me with any questions – I'd love to help you select your next counter.