I'm honored to be a part of Ethos Design Collective, an organization made by and for professional designers throughout the world. Ethos has some wonderful supporters in the home industry, such as Seasonal Living, Norwalk, Jaipur Living, and Global Views. I've put together this beautiful design concept with some of my favorite pieces from our supporters.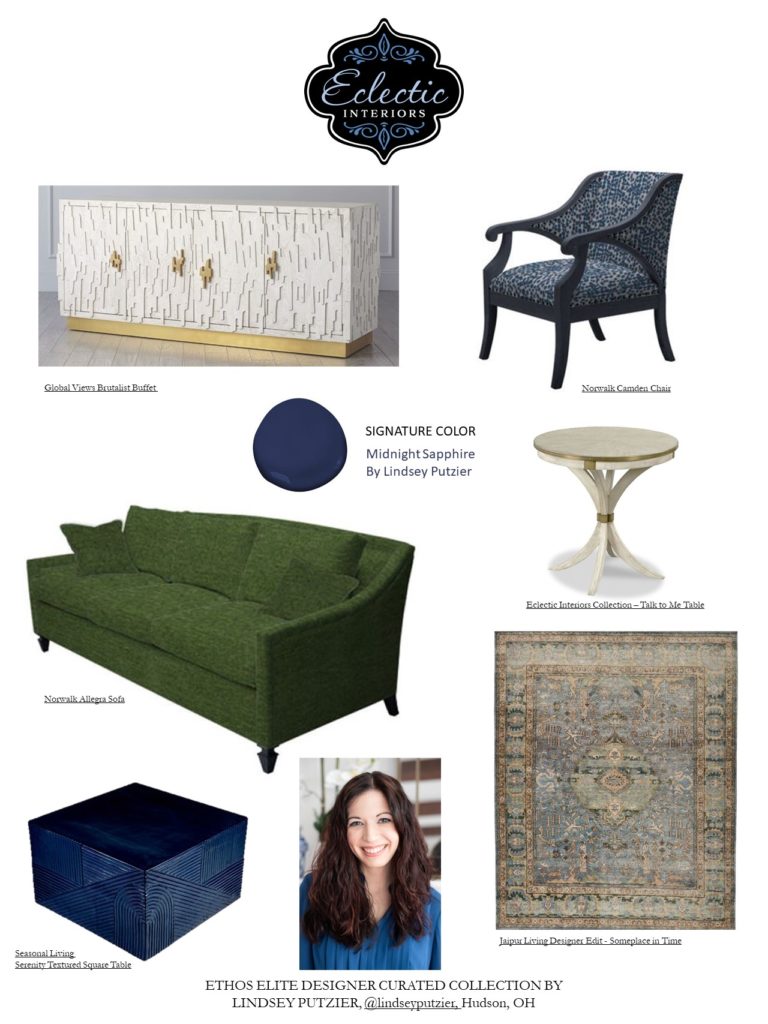 I also have the opportunity to curate a private label collection of beautiful tables, chairs, and cabinets, in over 150 custom colors.
Speaking of color, I've also create my own signature color called Midnight Sapphire.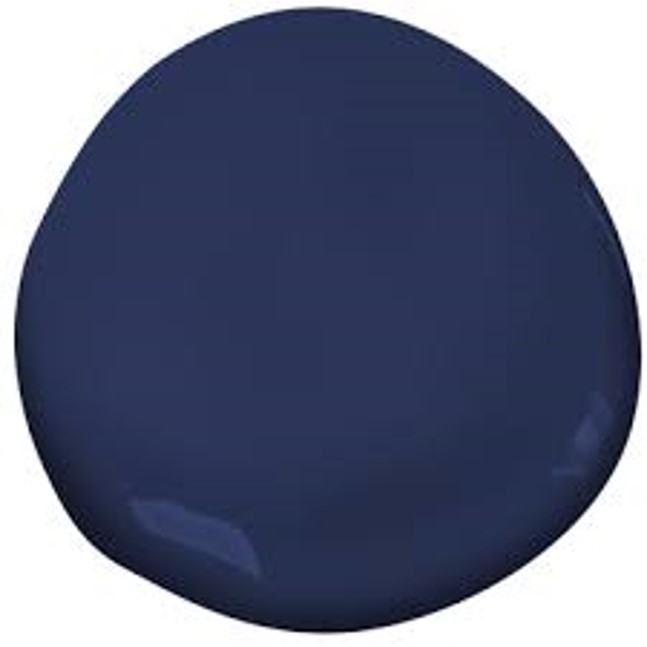 My signature color is a rich, deep blue that will look great on furniture. It's not as deep as navy, but not bright like cobalt. It's a true midnight sapphire blue.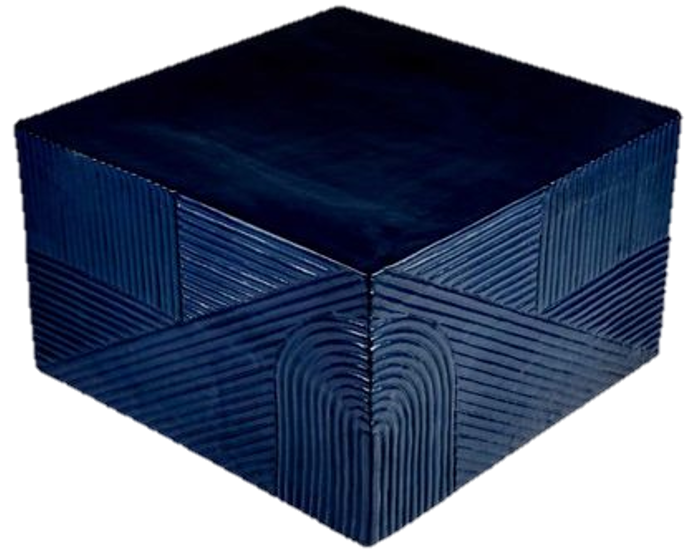 Speaking of blue, I adore this Serenity Textured Square table! Seasonal Living has a gorgeous collection of outdoor and indoor/outdoor products that are high-quality and will withstand our rough Northern neighborhoods. Its deep blue color creates a nice contrast to the usually neutral tones of outdoor furniture.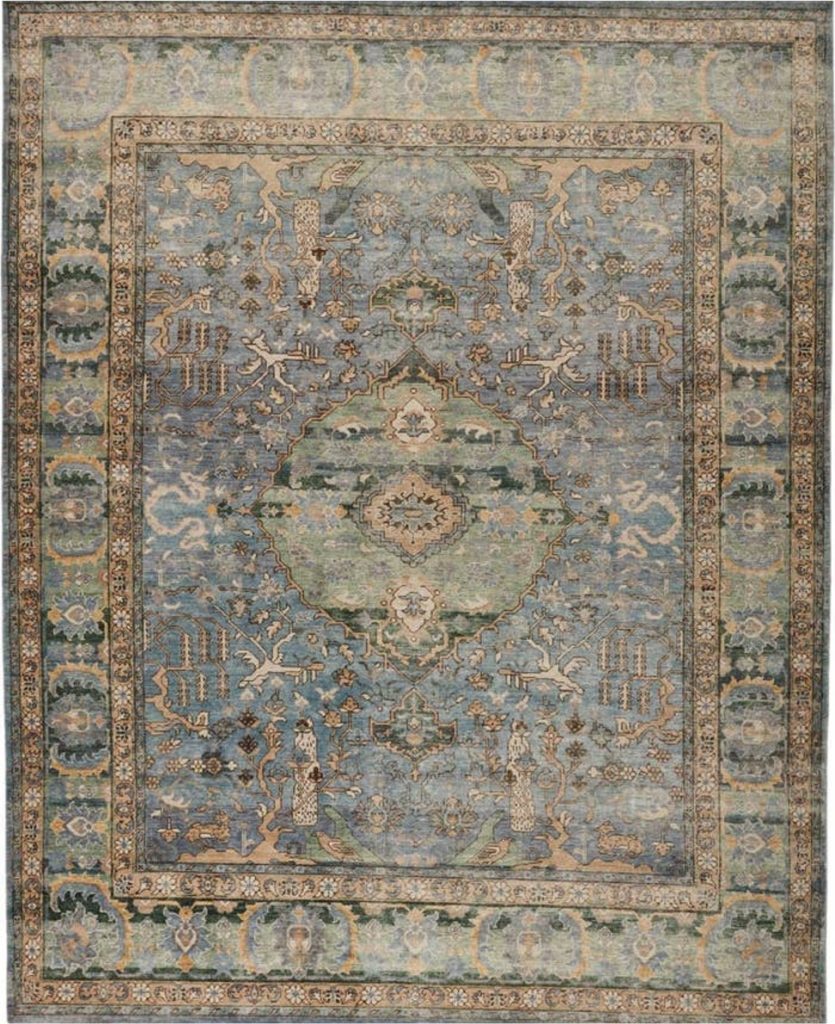 Jaipur Living has been one of my favorite rug manufacturers for years. Their Designer Edit collection is filled with amazing colors and patterns. Someplace in Time combines lovely shades of green and blue.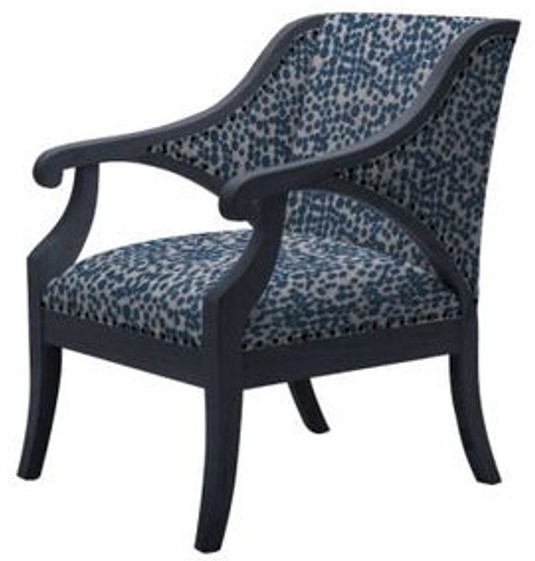 Norwalk is a local upholstery manufacturer based in Nowalk, Ohio, that has been a large advocate for designers for years. I adore their playful upholstery profiles, such as the Allegra sofa and Camden chair. They also have a ton of fabrics to choose from, or you can select your own fabric.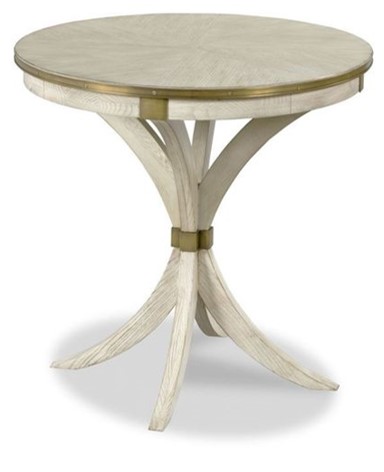 I also have a private line of furniture available in over 150 colors, including my signature Sapphire Midnight color. The Talk to Me table featured above is part of that collection. I adore the brass detailing and curved legs! This is solid hardwood furniture, finished in the USA.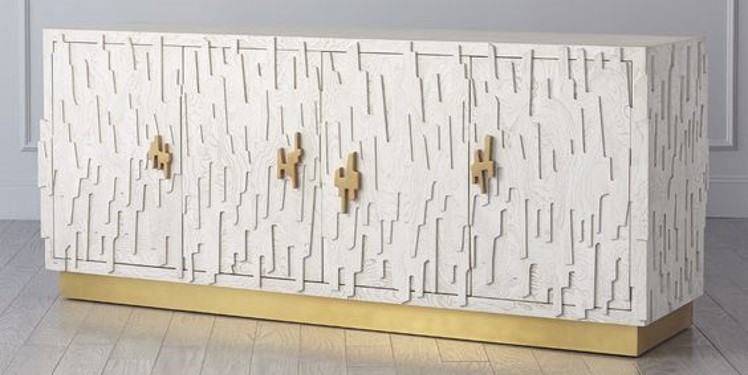 Global Views has a wonderfully eclectic assortment of furniture, lighting, and accessories. The Brutalist table is such a statement piece – it's like a piece of art for your room.