"I have no idea where to start." I hear this a lot. It's probably the number one issue that people have. It freezes them in their tracks and prevents them from making any progress. It's a fear of making one decision that they'll later regret and be stuck with forever. I get that. I've made my share of hasty design choices that ended up being total flops.
"But Lindsey, you're supposed to be a professional designer – why would you ever admit to making a bad design choice?" Well, for one, I haven't always been a designer. There was a time, long ago, when I didn't know how to plan out a room. I jumped in head first without actually checking what was in the bottom of the pool.
I don't recommend the hasty "this might work, and it's on sale, so I'll buy it" method. Instead, find one thing you absolutely love. You'll know it when you find it. It can be literally anything – from a curtain to a side table to a spoon – just find one thing that really feels right. Something that makes you say, "I must have that. Now that I've seen it, it's quite possible that I will no longer be able to survive without it."
Ok, that might be a little too dramatic for some folks. But the concept is the same. Find something – ANYTHING – that makes you smile. Or makes you feel at home. Or reminds you of a happy memory you had as a child. Or – for those more practical folks that don't tie emotions to objects – something SUPER COMFORTABLE.
So now, you've found your "one thing." Do you buy it right away? No. Do one thing for me first. Measure your room and make sure the thing fits in the space. Call me if you're not sure. Scale is extremely important, and no matter how hard you might want it to work, your special thing is just not going to work if it doesn't literally FIT in the room.
If it doesn't fit, it doesn't matter how much you love it – it's never gonna work, and it'll hinder your entire design plan. And you'll grow to resent the thing you loved so much when you bought it. Kind of like that pair of "goal jeans" that sits in your closet, mocking you every time you go in there. Don't pretend you don't know what I'm taking about.
After you've measured and determined that the thing does, indeed, fit into the room, buy it.
Now, use that special thing as a catalyst for your other decisions. Think of the thing as a template. Let its colors inspire your color palette for the room. Repeat its textures throughout. Let its size be a guide to finding other pieces that will fit in your room. Let its shape inspire your other design decisions.
"I'm still confused. I get what you're saying in theory, but can you actually give me some examples?"
No.
Just kidding. Of course I can.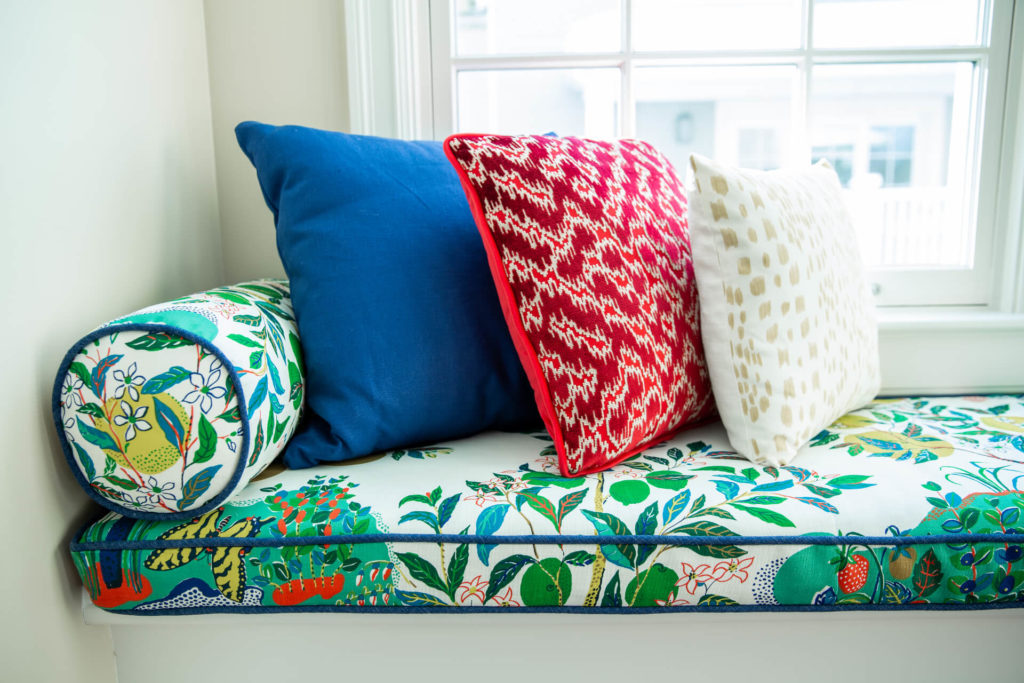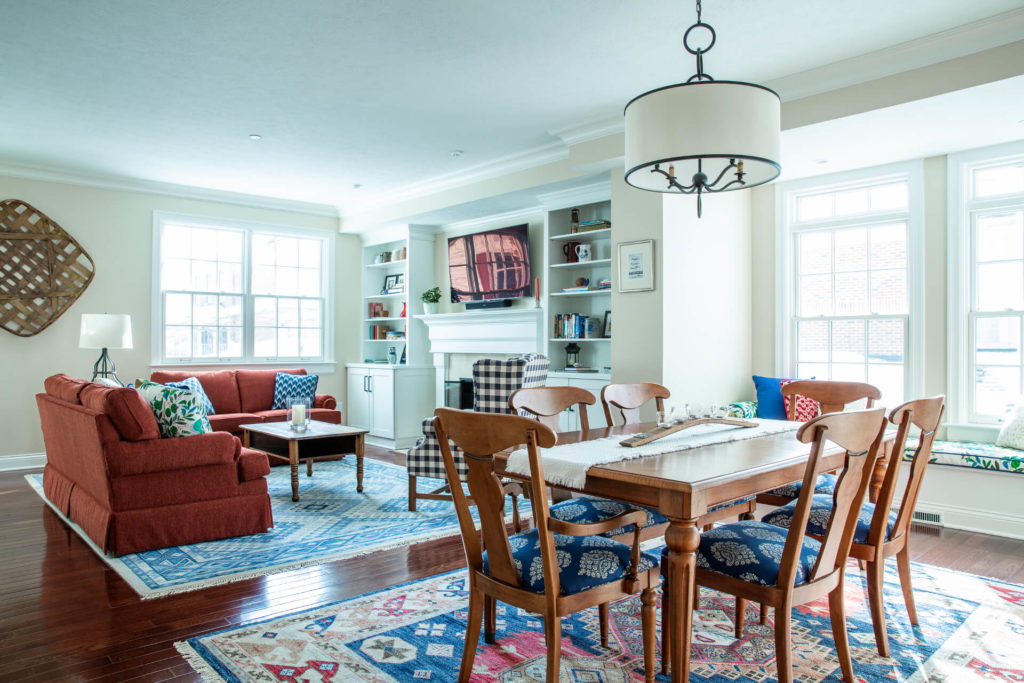 The Citrus Garden fabric on the window seat inspired this entire great room and dining room's color scheme.
---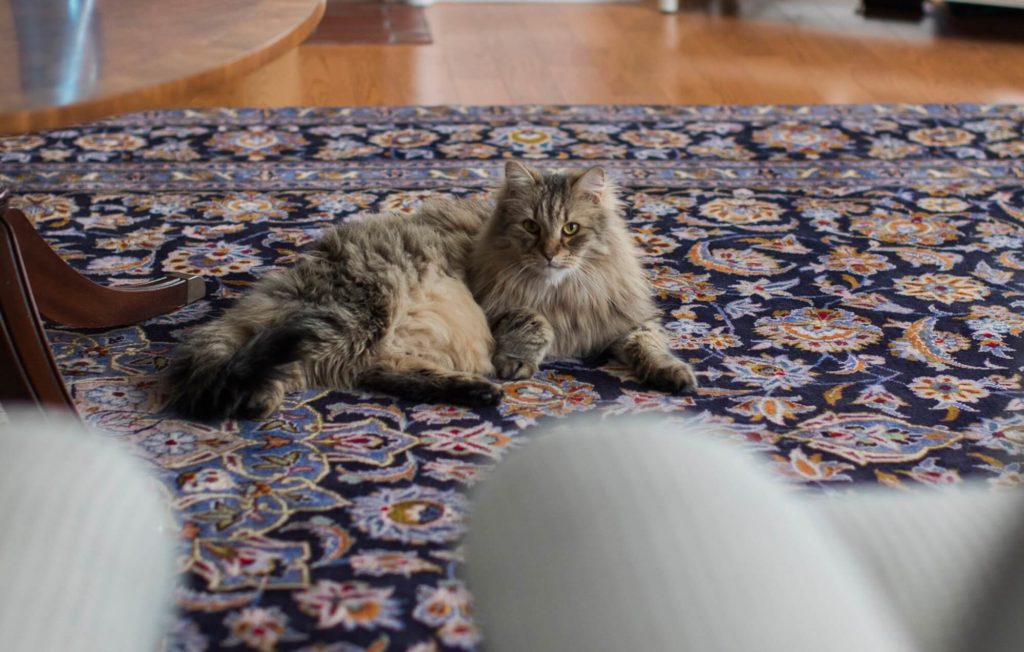 For this design, the beautiful vintage rug inspired the rest of the room.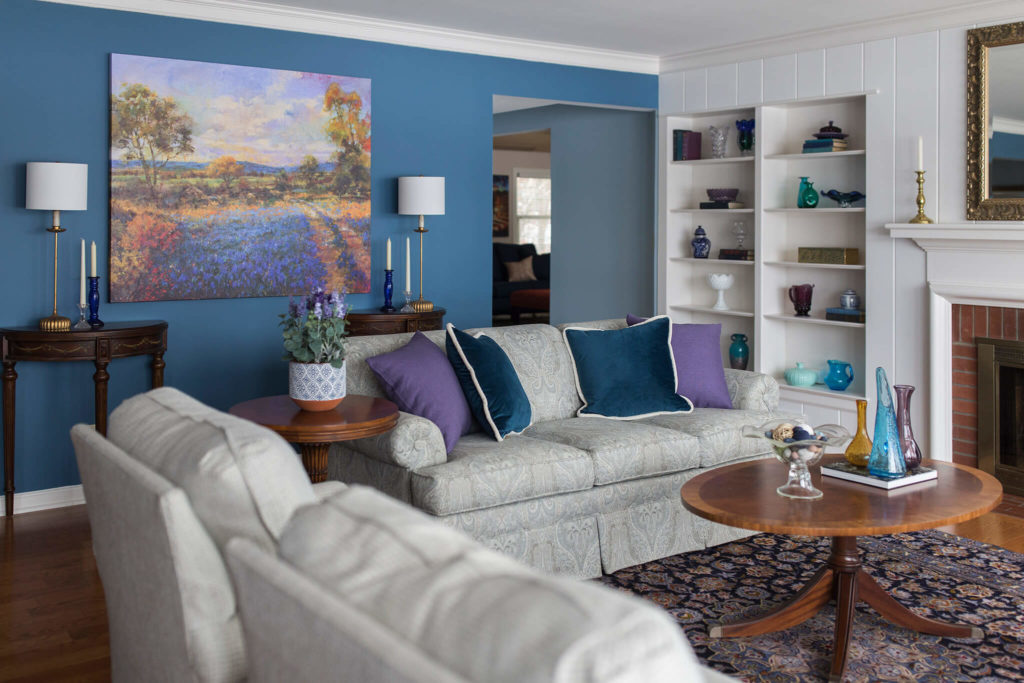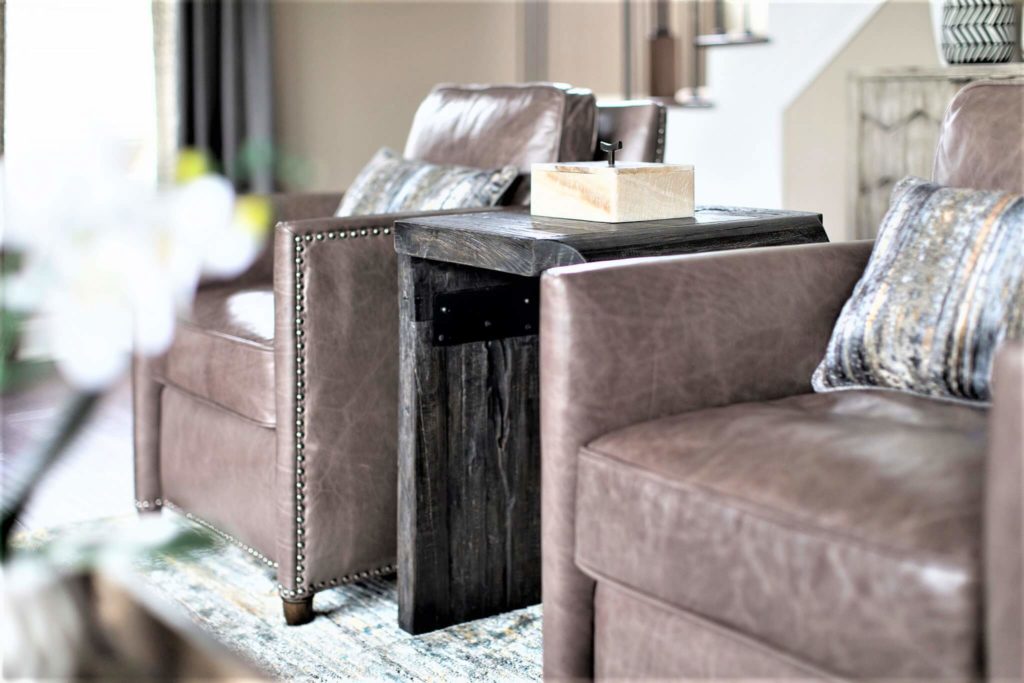 In this design, the gorgeous velvet on the pillows inspired the mix of earthy neutrals and pops of rusty orange found elsewhere in the home.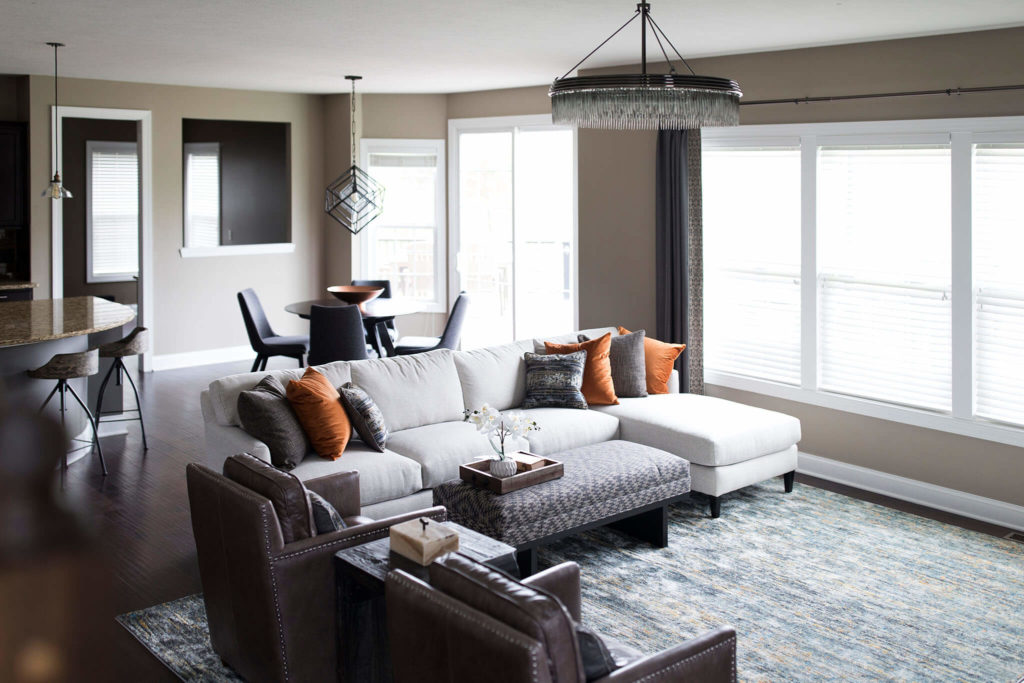 I'd also love to see your own "one things." What's inspired your home? How did you use your one thing to make your home truly special?