I love going to High Pint Market because it allows me to see so many unique, beautiful products that I couldn't otherwise see in person. I usually spend 5 total days, 10 hours a day, wandering through various showrooms, taking photos, and sitting on as many chairs/sofas as I can! I averaged 14,000 steps per day this time, to give you an idea of how much wandering I do!
Here are some of my favorite upholstered market finds! I have accounts with all of these manufacturers, so if you see something you're interested in, let me know.
Side note: All of the upholstery you see can be customized to any fabric or leather you want. It's all made to order in the U.S.
My Favorite Leathers
The dark green leather and super spaced out nailheads are PERFECT on this chair. Also, I sat in it. It's really comfortable. Like…binge watch TV or read a whole novel comfortable.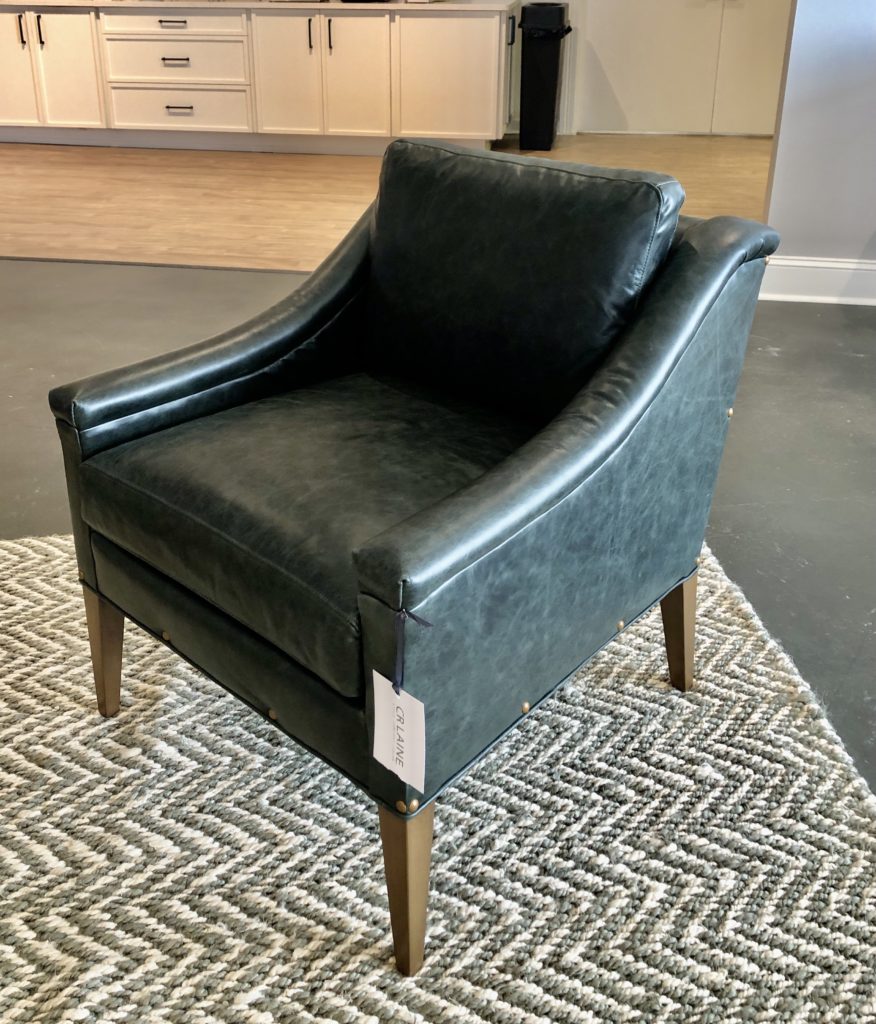 This ottoman is EVERYTHING! I love the size. I love the curved and upholstered legs. Most of all, I love this braided leather!! It's super tightly woven, so it's easy to wipe down too.
My Favorite Chesterfield
This is hands down THE MOST COMFORTABLE chesterfield sofa I've ever sat in. Why? Check out the photo on the right. The pitch (angle) of the sofa lets you lean back into the sofa, instead of keeping you upright. The bench seat is also nice and squishy, so you don't spring right back up when you sit down.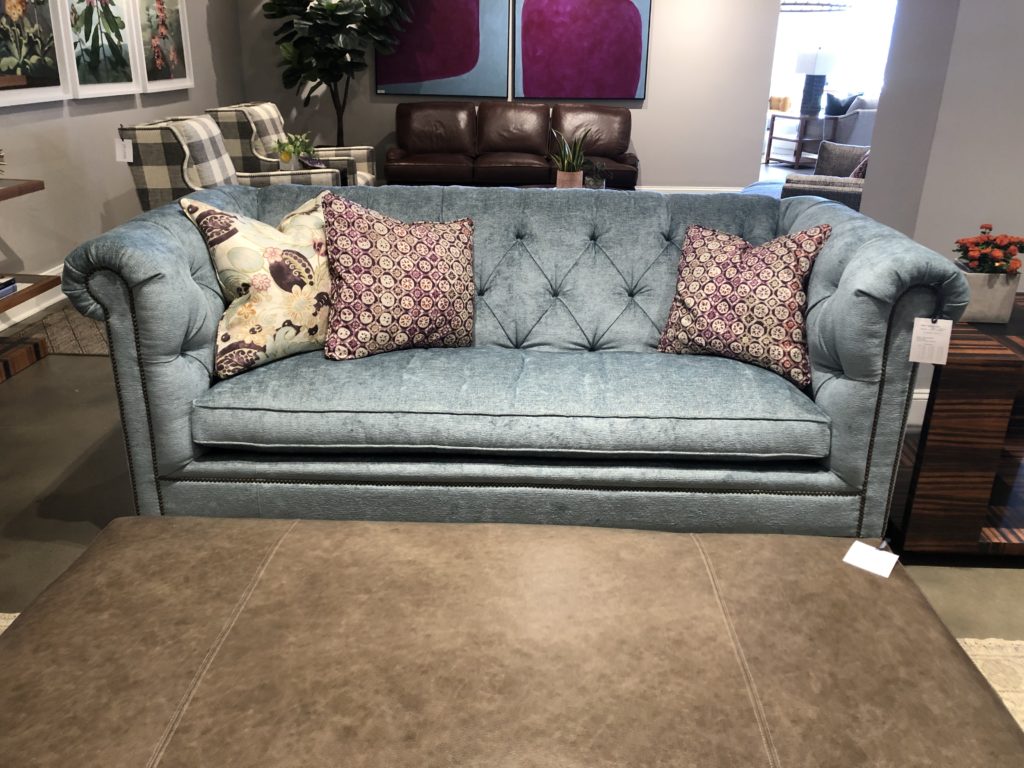 My Favorite Ottomans
This contemporary ottoman is shockingly sturdy, considering the bottom is curved like a boat. I love the wood base mixed with the clean upholstered up. I can picture this piece mixed in with some antiques and more traditional sofas for a pop of modern fun!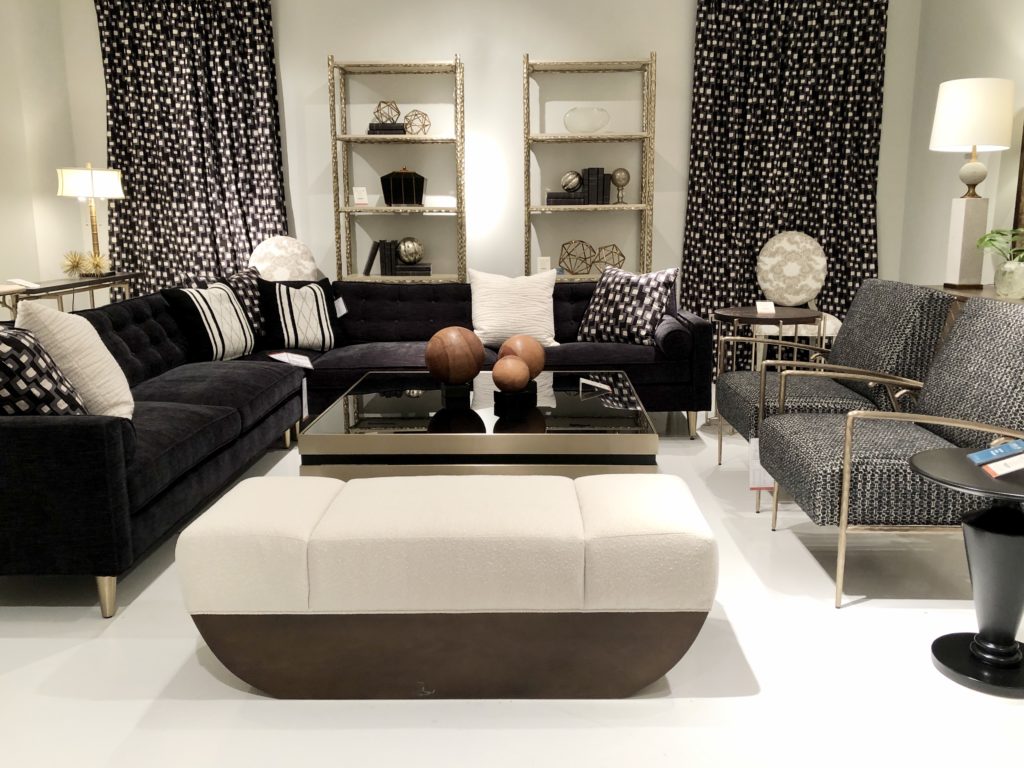 Here's another adorable, contemporary ottoman that caught my eye! I love the base's gilded middle. The fabric is fun, too! (But of course, there are thousands of different options if this one's not your thing.)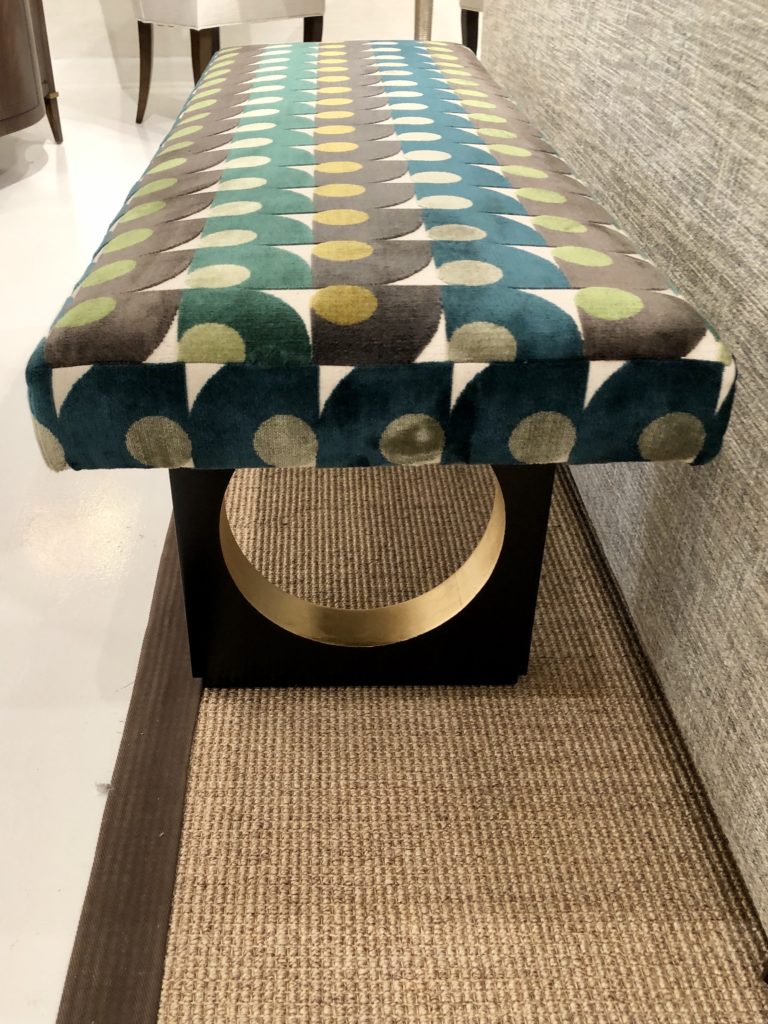 My Favorite Details
I. Want. This. Chair. Seriously – it is incredibly comfortable. It comes with a lumbar pillow. And I'm obsessed with its lines! The wood detail and welting add such sophistication to an otherwise pretty standard chair. This chair transcends styles and would look just as good in a super contemporary, minimalist loft as it would in a traditional Colonial. Did I mention, it also swivels?!?!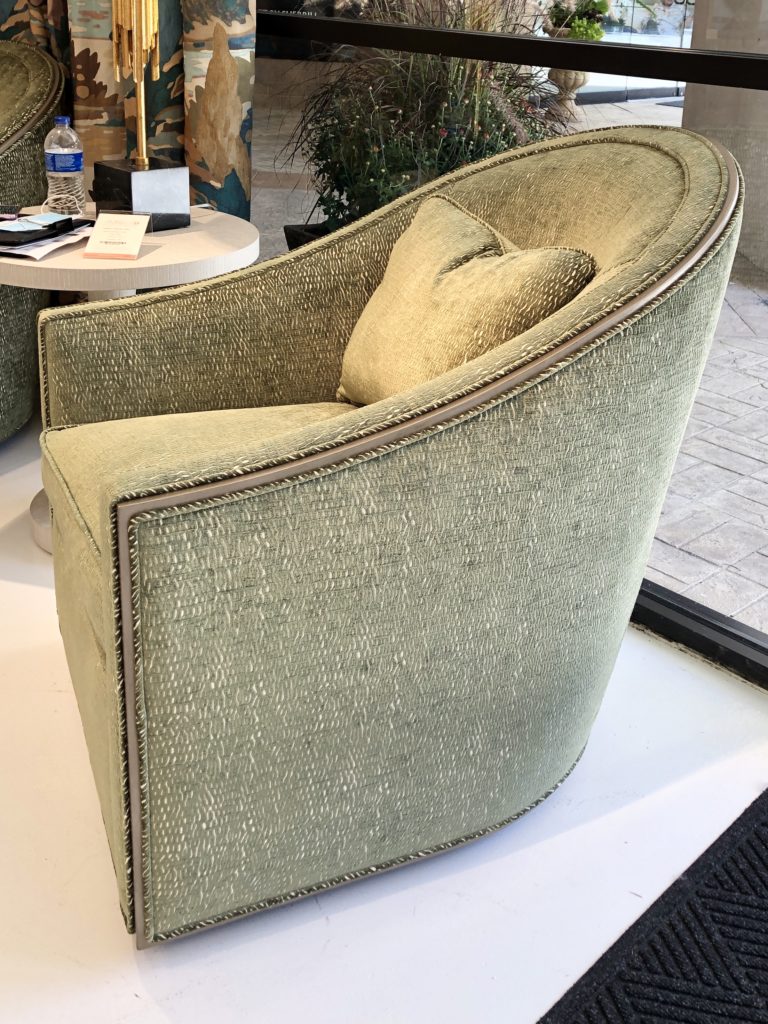 I feel like a broken record, but this chair was sooooo comfortable! I love a skirted chair. This one's trim and contrast pleat fabric (the solid green) add that next level of detail that I LOVE!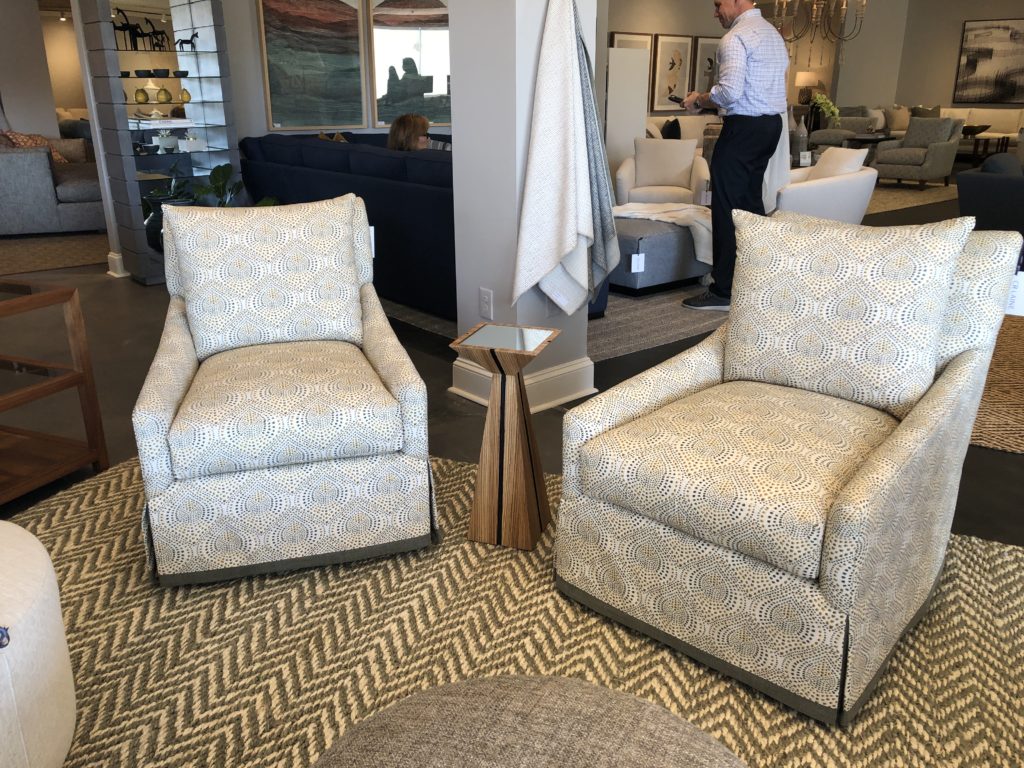 My Favorite Velvet
The patterned velvet on these chairs caught my eye instantly! I adore the deep jewel tones. These chairs would be a beautiful pop of color paired with a white or wood dining table.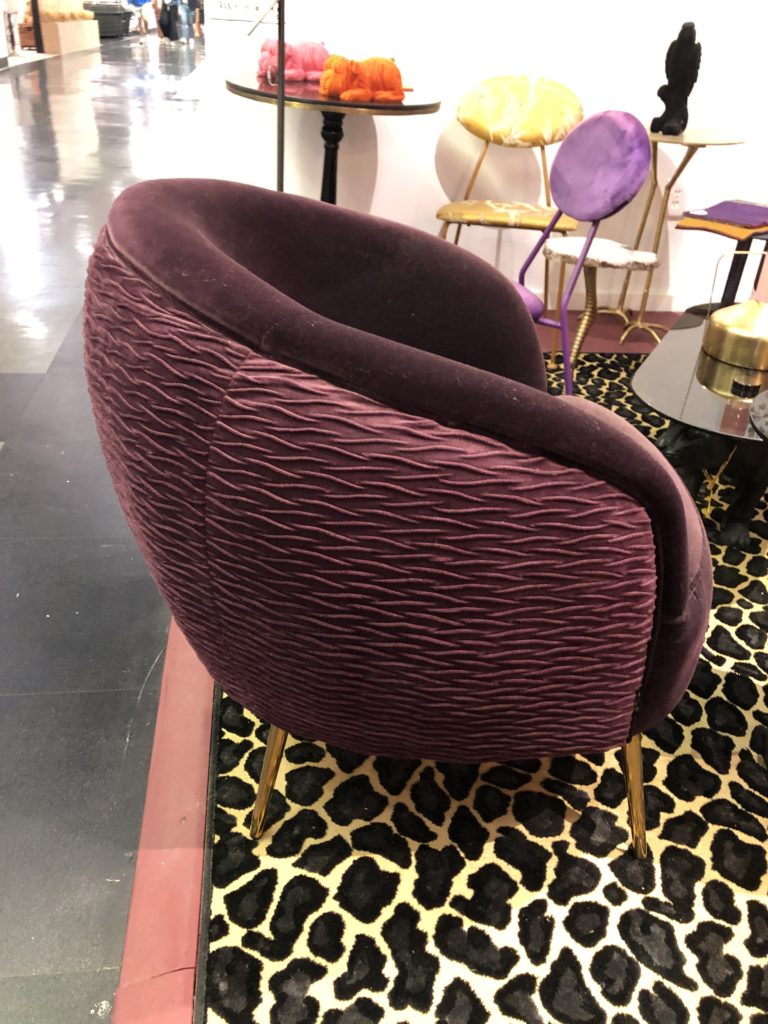 My Favorite Chair Backs
This is one of the most artistic back designs I've ever seen! The metal is so sculptural and sleek. This is a PERFECT chair to float in the middle of a room!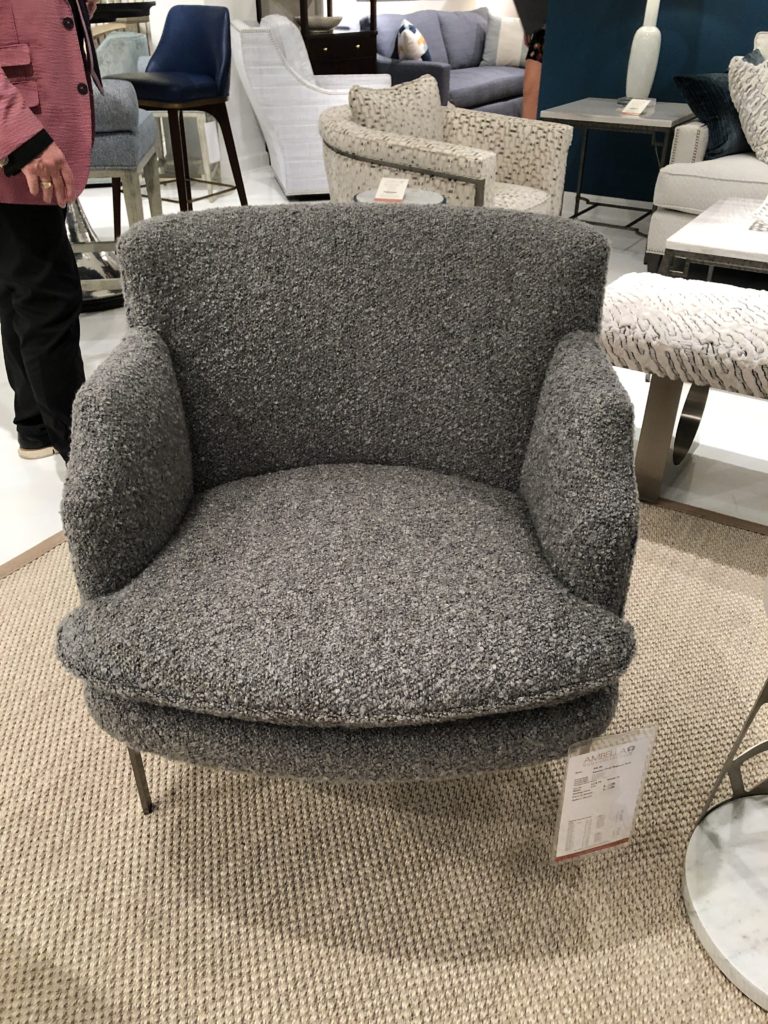 Yes, that's a snake print metallic back and a solid wood top on this magnificent barrel chair! If you want a statement piece, look no further than this baby! Why not add a little attitude to your living room?