Want to redesign you home but short on time? Here are seven quick design updates you can make in an hour or less.
1. Paint the backs of your bookshelves! A pop of color can completely transform otherwise boring bookshelves.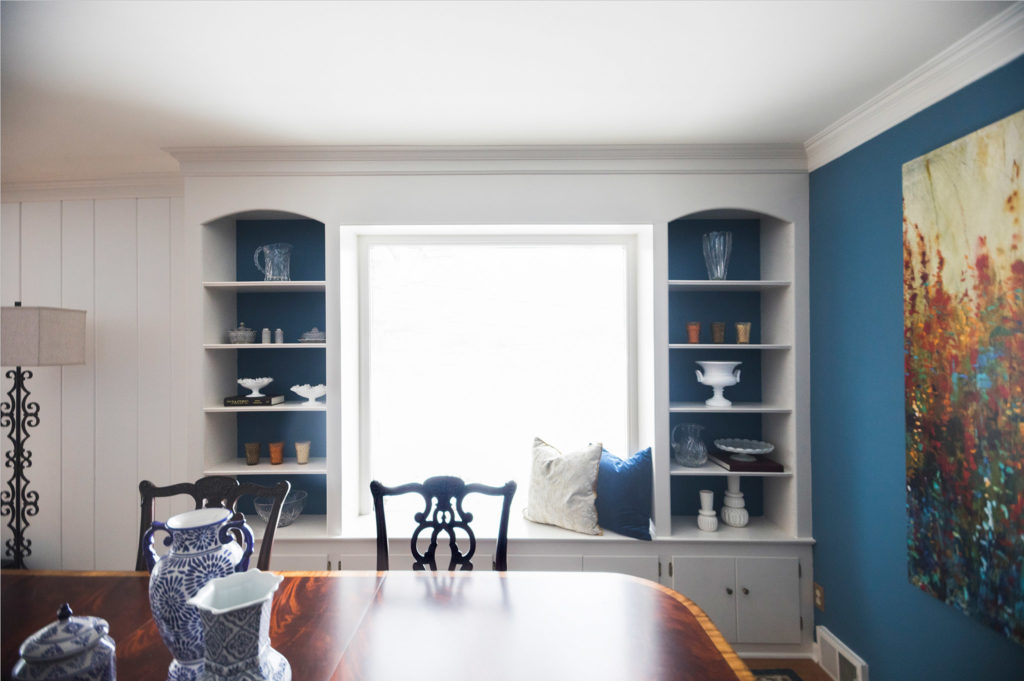 2. Swap out a chandelier or overhead light. Get rid of that boring builder basic light. Pick something fun and funky for an updated, personalized look.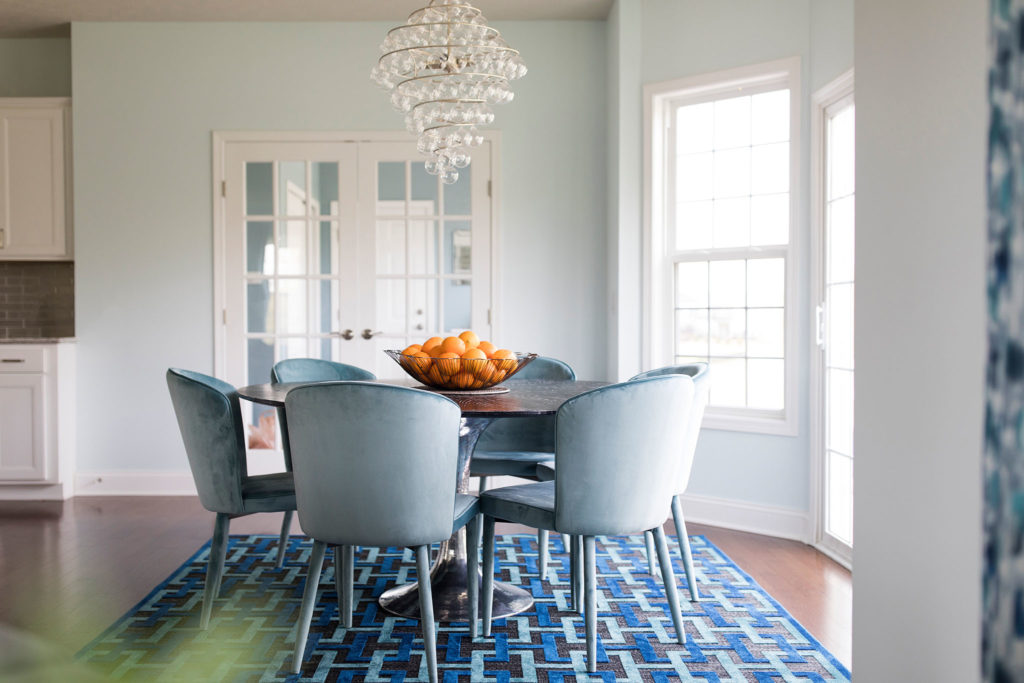 3. Replace a tired area rug. Try a different color scheme to mix it up!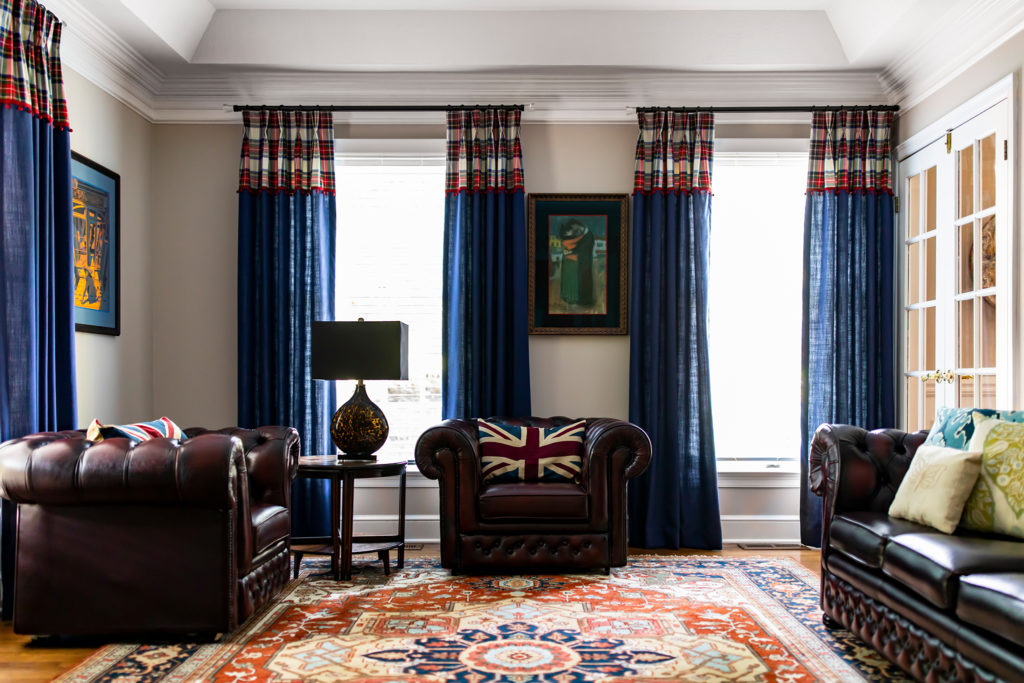 4. Spray paint metal furniture. Pick any color – you can always change your mind later and spray away again!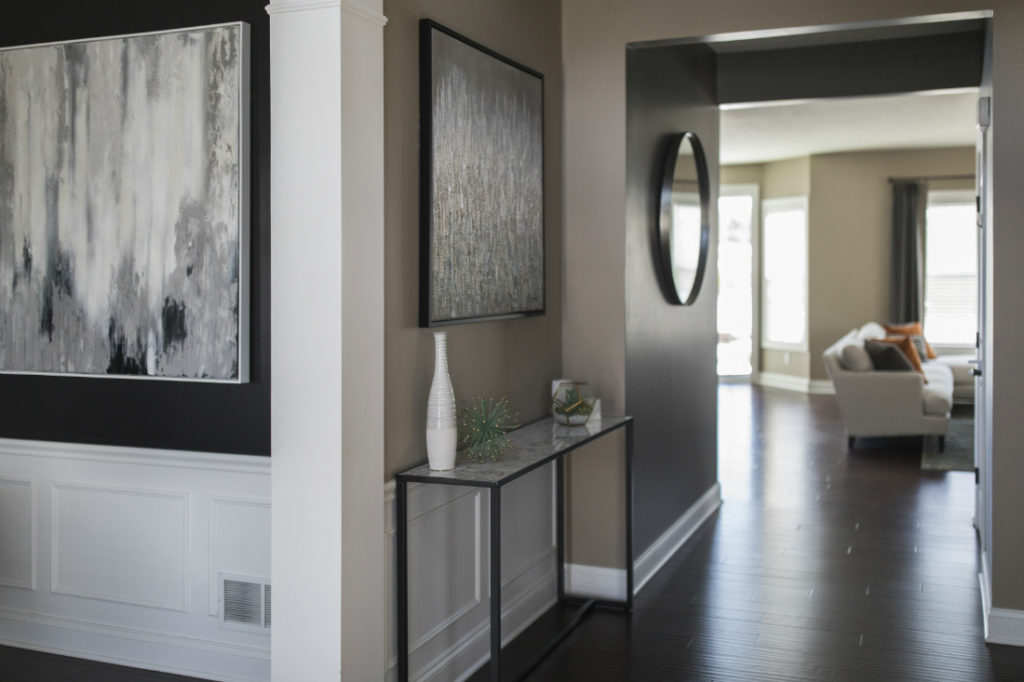 5. Re-accessorize your family room. "Shop" in your own home and mix up the accessories in each room.
6. Hang some artwork. It's not as scary as it sounds, and nail holes are super easy to patch. Artwork makes a huge impact for very little effort!
7. Swap your pillows! Changing out your pillows is a quick and effective way to change the whole look of your sofa. Try mixing a couple different patterns for a custom look.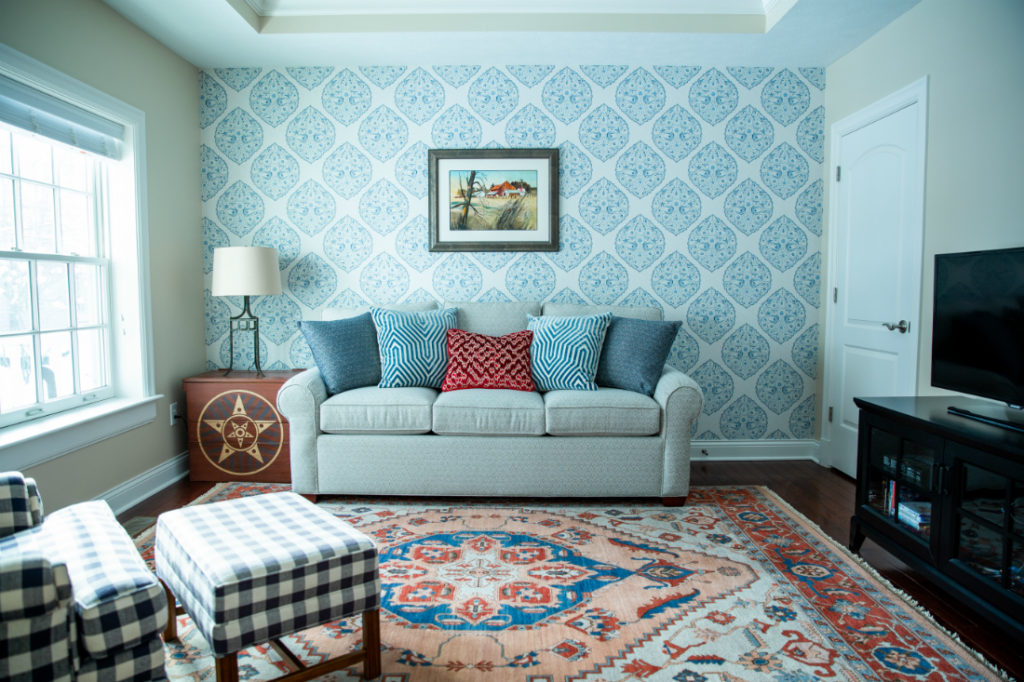 Need some help with these updates? We can tackle most of these (other than spray paint – you're on your own for that one!) during an initial consultation. Schedule a Discovery Call with me to learn more!