This powder room packed a big transformation in a tiny space!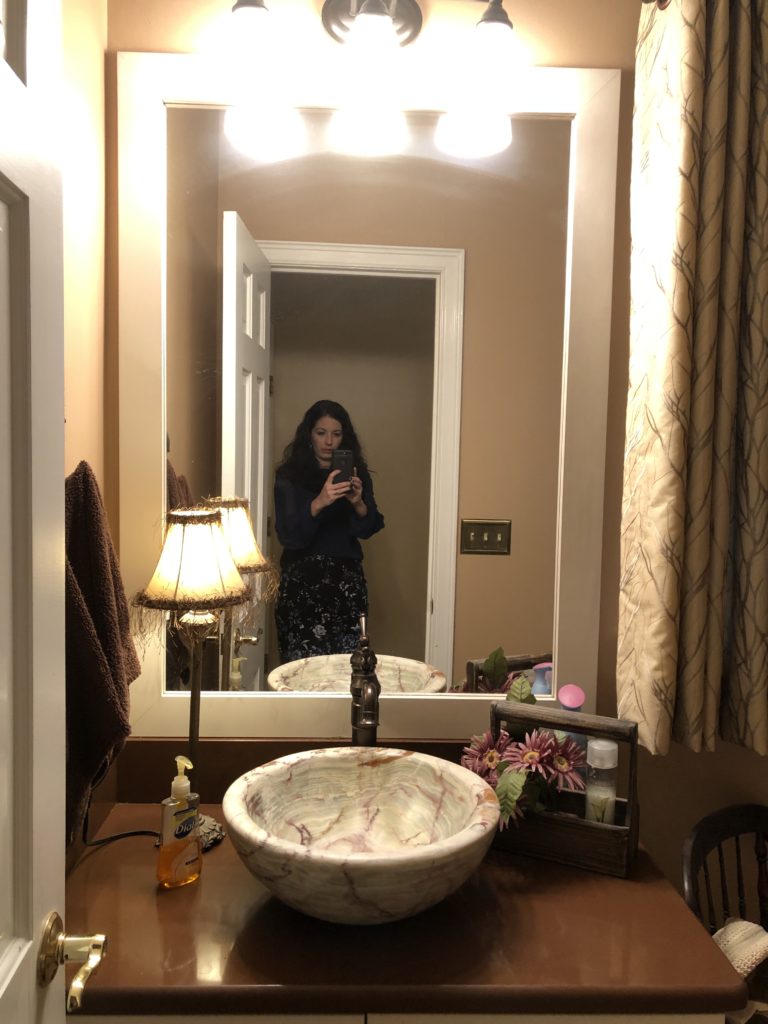 The "before" really didn't fit the British-inspired traditional vibe of the rest of the main level.
The vessel sink wasn't practical for a house with 3 kids. The draperies weren't my clients' taste, and wow, the walls were brown.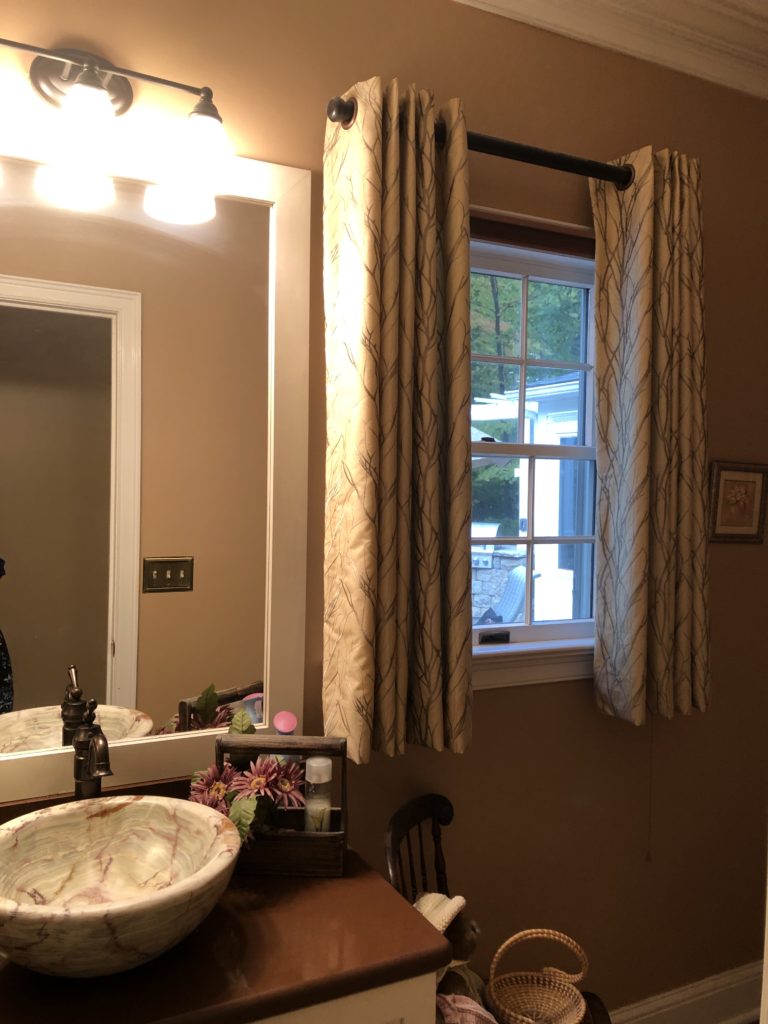 Check out this charming light! That had to go.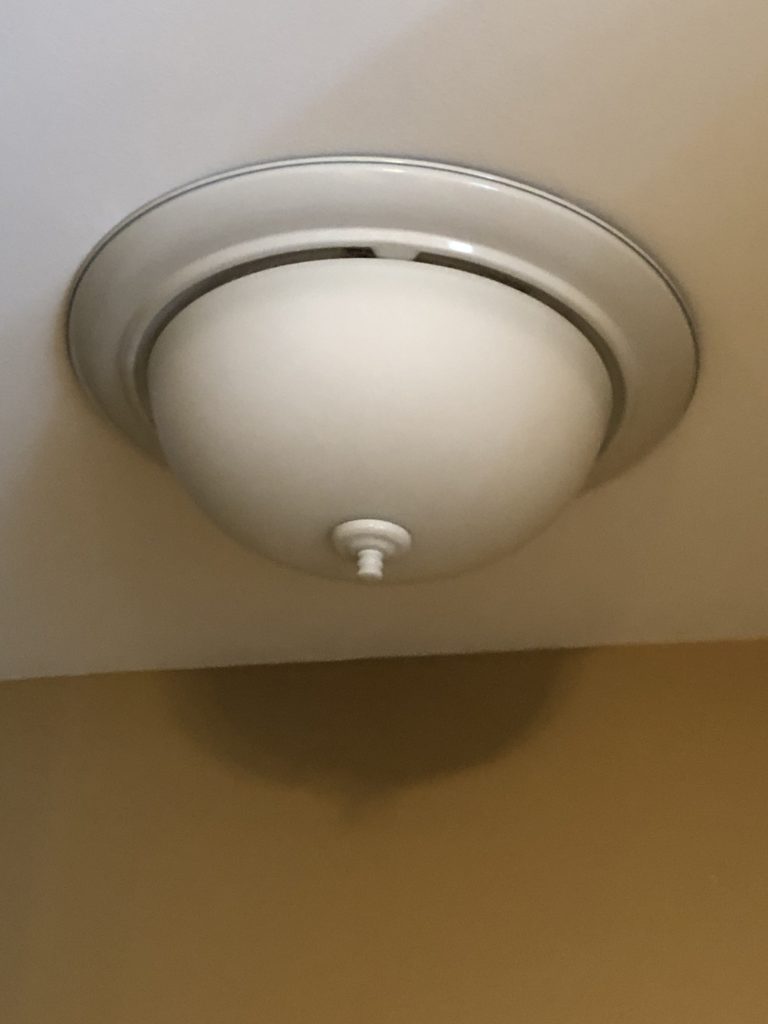 Here was the plan – all new wallpaper, window treatment, mirror, and counter! Not shown here are also new vanity and overhead lighting.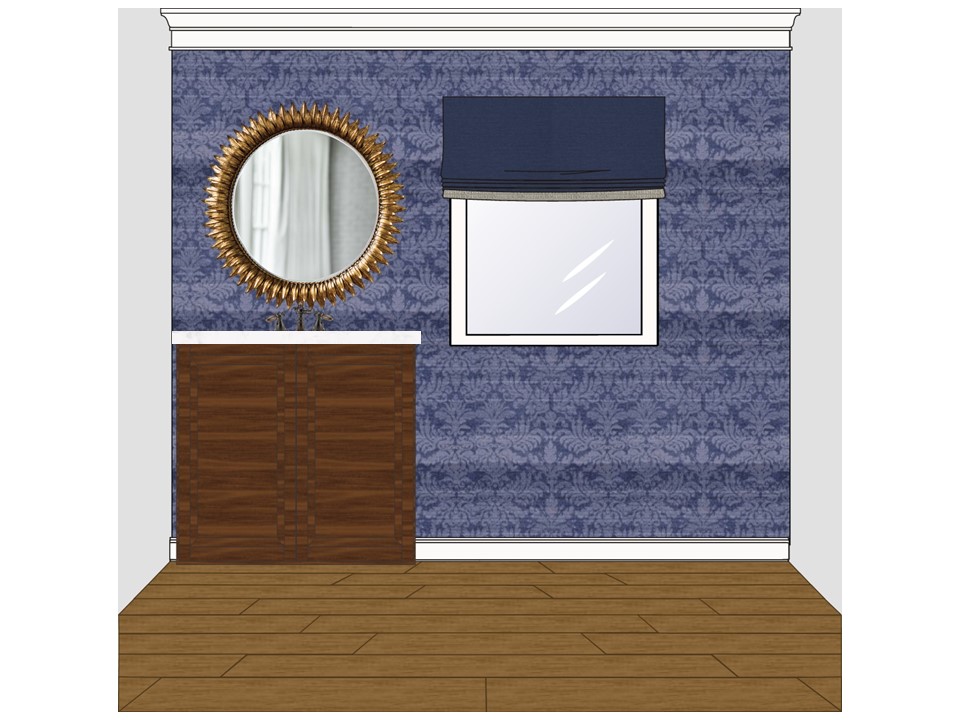 The first thing to go was that vessel sink. We replaced it with a nice, bright quartz remnant.
Next up, wallpaper! The first try didn't exactly go as expected. We ended up with paper from two different dye lots. See the difference below? Luckily, the manufacturer was super quick to replace our paper!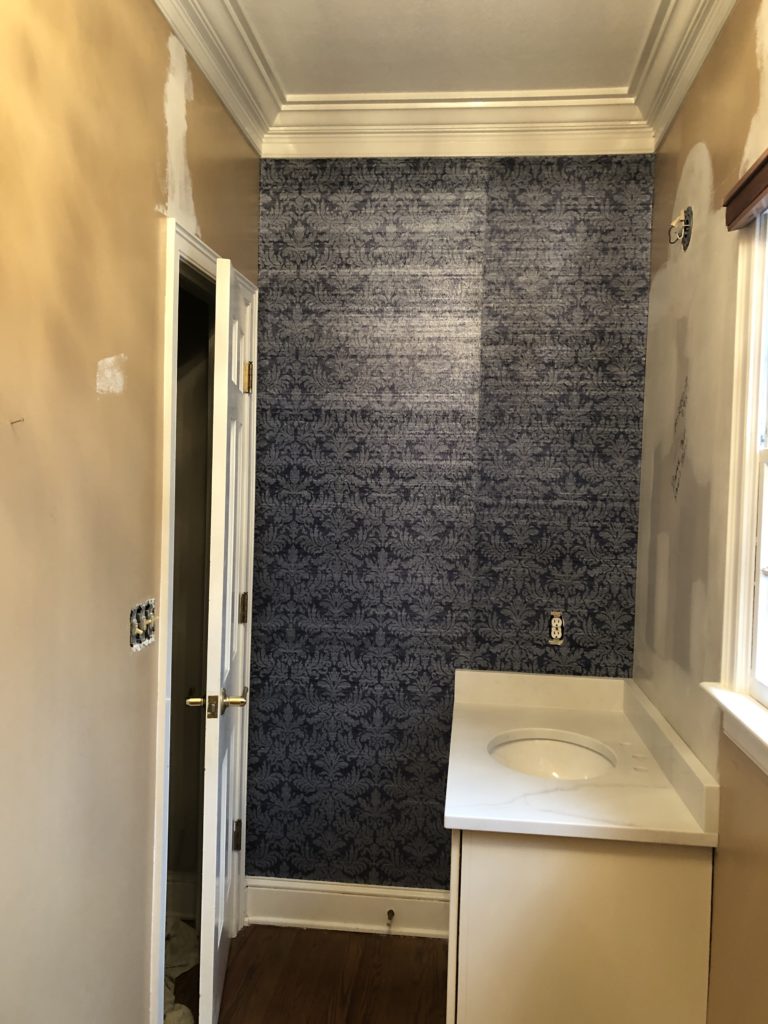 Behind the scenes: This is what it takes to cut wallpaper. There's no way this was gonna happen in that tiny powder room, so my installer set up in the living room instead!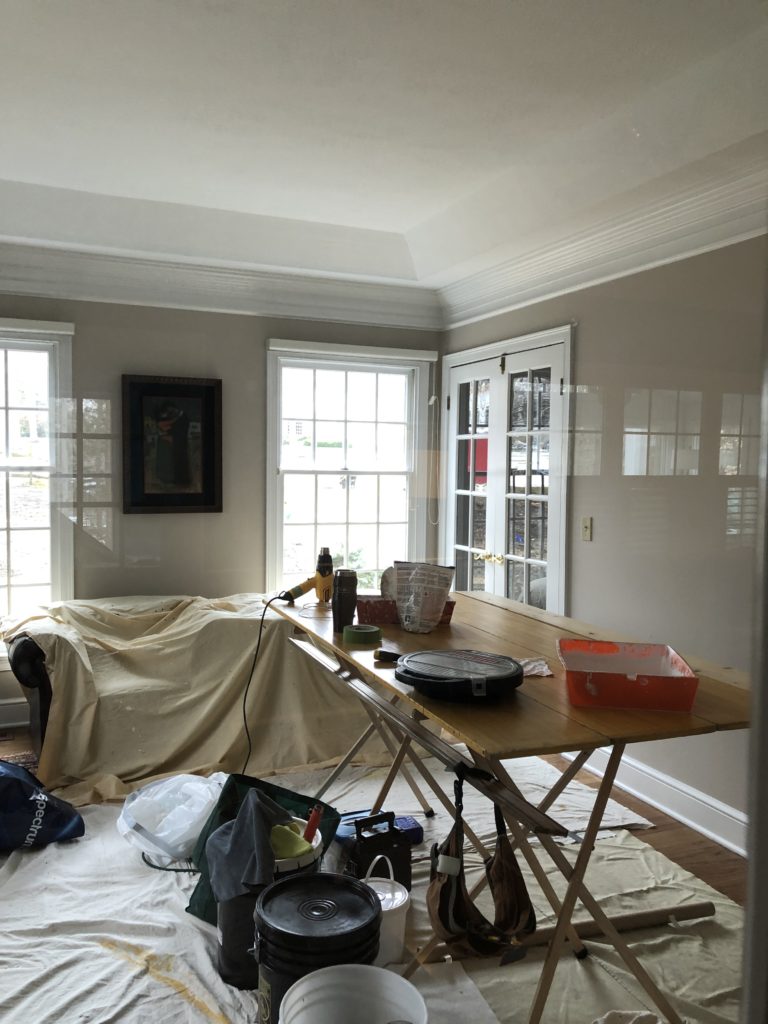 Here's the new paper on two of the walls. No one was sad to see the brown go away!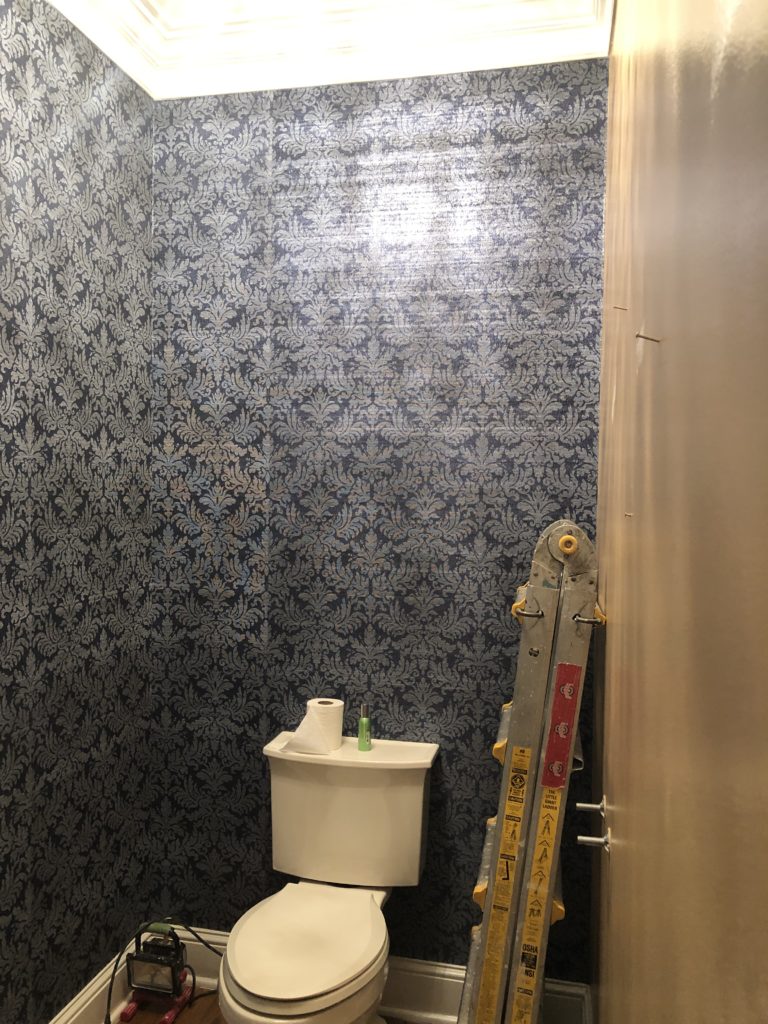 And now, for the after photos! This first one features the new mirror, counter, faucets, and vanity light. The vanity and hardware we kept the same. It's not always necessary to change everything, if some elements are already working in the space!
The new roman shade doesn't crown the sink nearly as much as the old drapes did!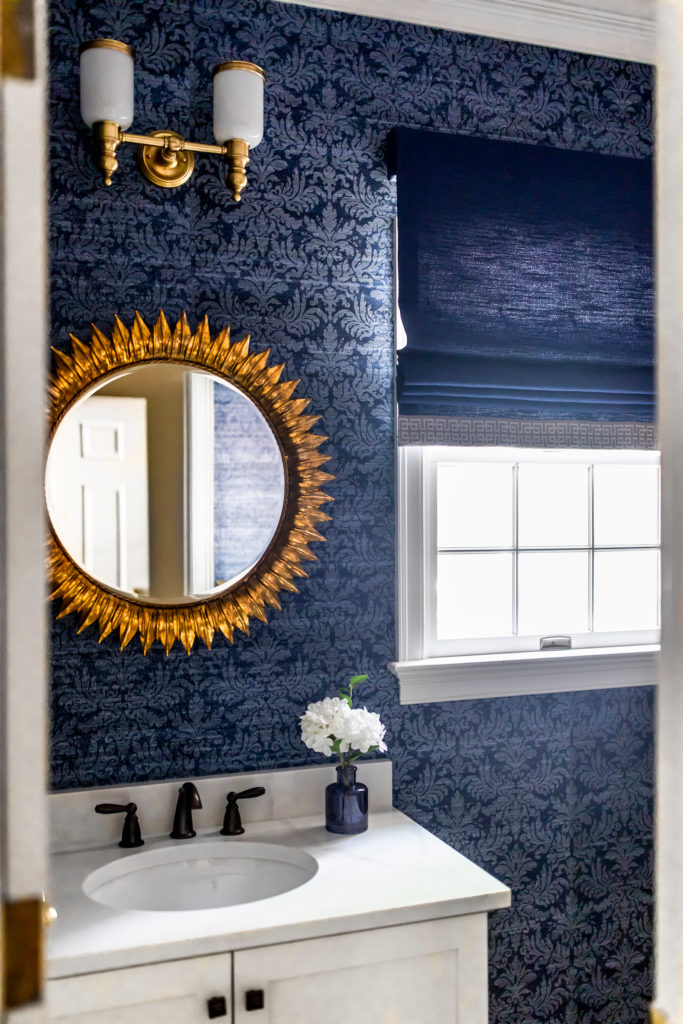 I especially adore the roman shade's trim. Trim adds SO MUCH to window treatments! I'm a huge trim fan.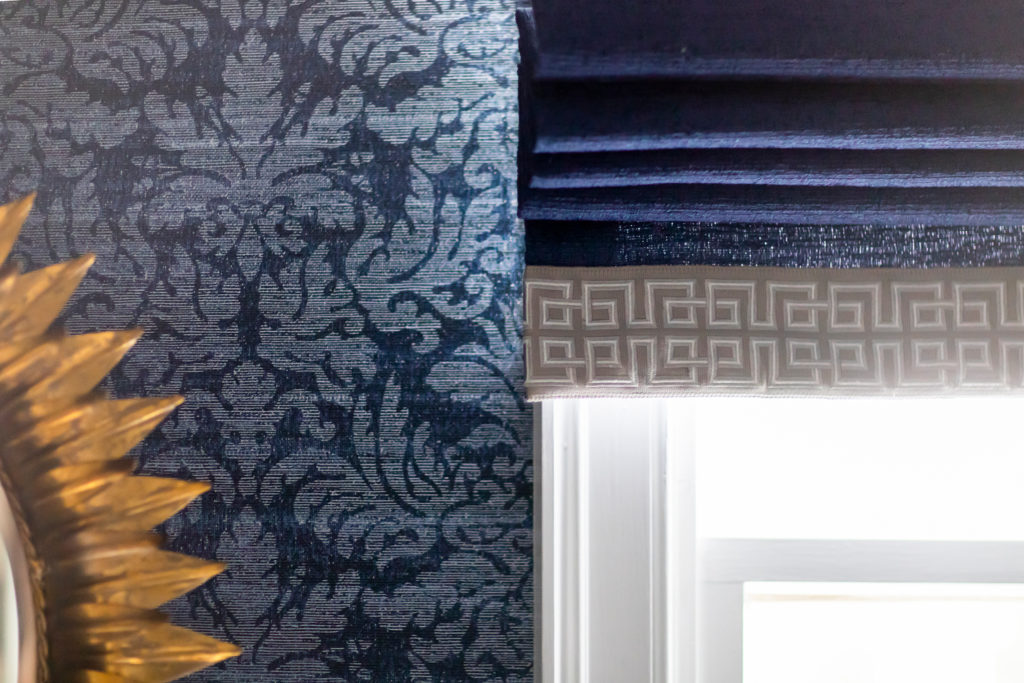 We also added a new mini vintage rug in front of the sink. It's just so CUTE!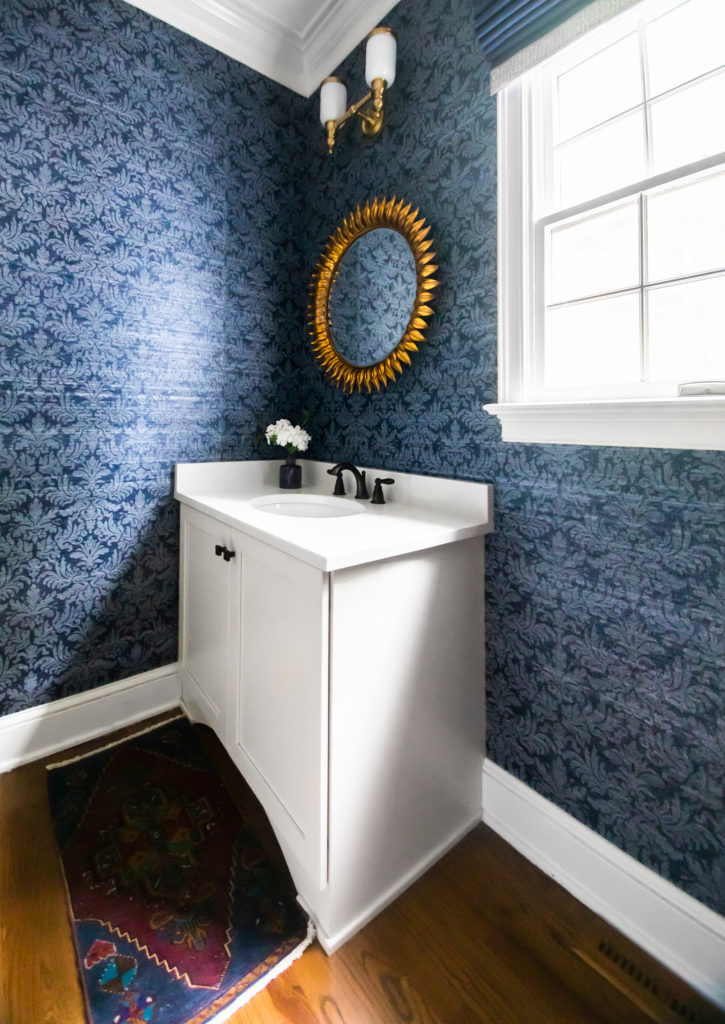 Here's a view of the toilet. Stunning, I know – ha! But really, this photo is important because you can see the new overhead light!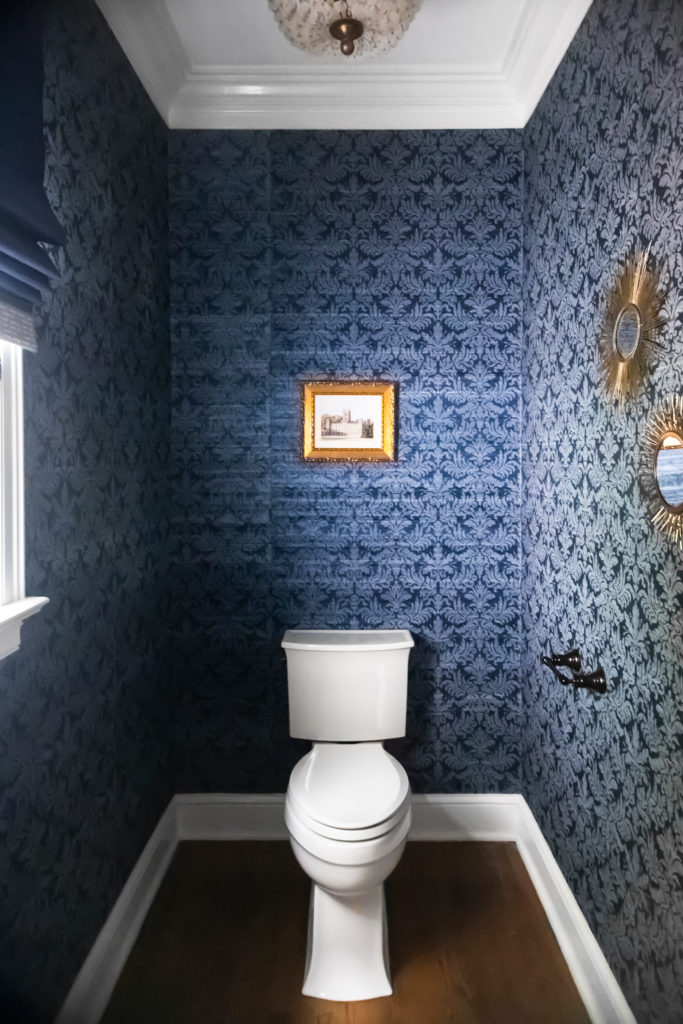 Here's a closeup. She's a definite upgrade from the light that was there before!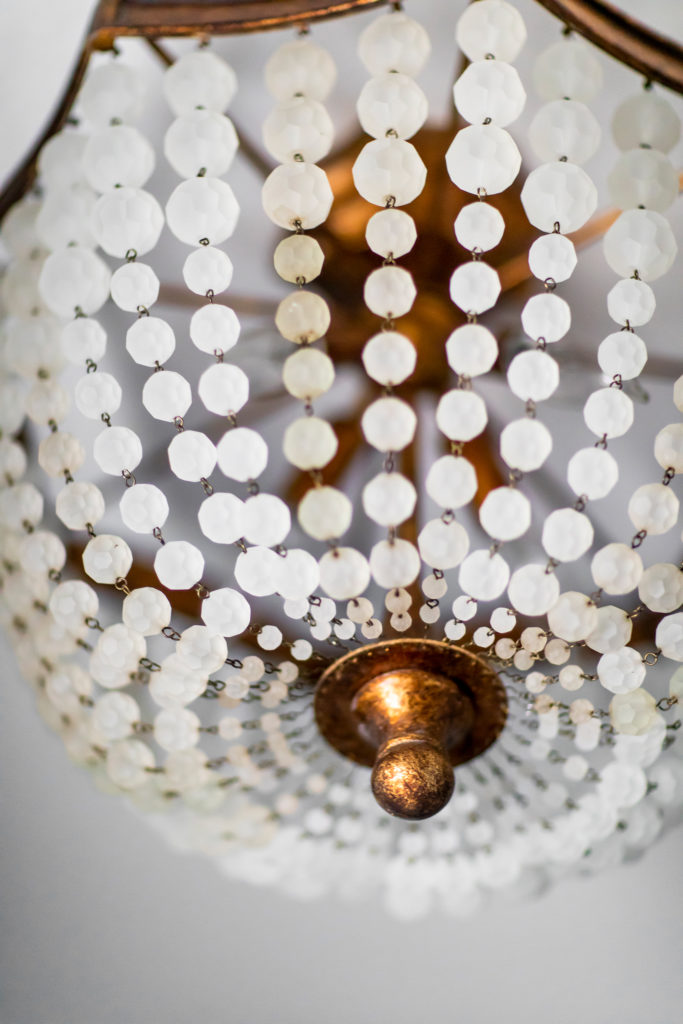 I adore powder room makeovers. Powder rooms are the perfect place to let your personality shine! Afraid to add wallpaper to your family room? Start with the powder room! It's the perfect place to experiment with color and pattern. (And I often find that once clients spruce up the powder room, they more creative with the rest of the house!) Schedule a Discovery Call with me to chat about YOUR powder room!