The owners of this Jackson Township home aren't afraid of color or pattern. In fact, they embrace both! They also love real, vintage furniture. The rest of their Mid-Century home was filled with color, but their bedroom was sorely lacking.
Here are some of the other fun, funky rooms in the home: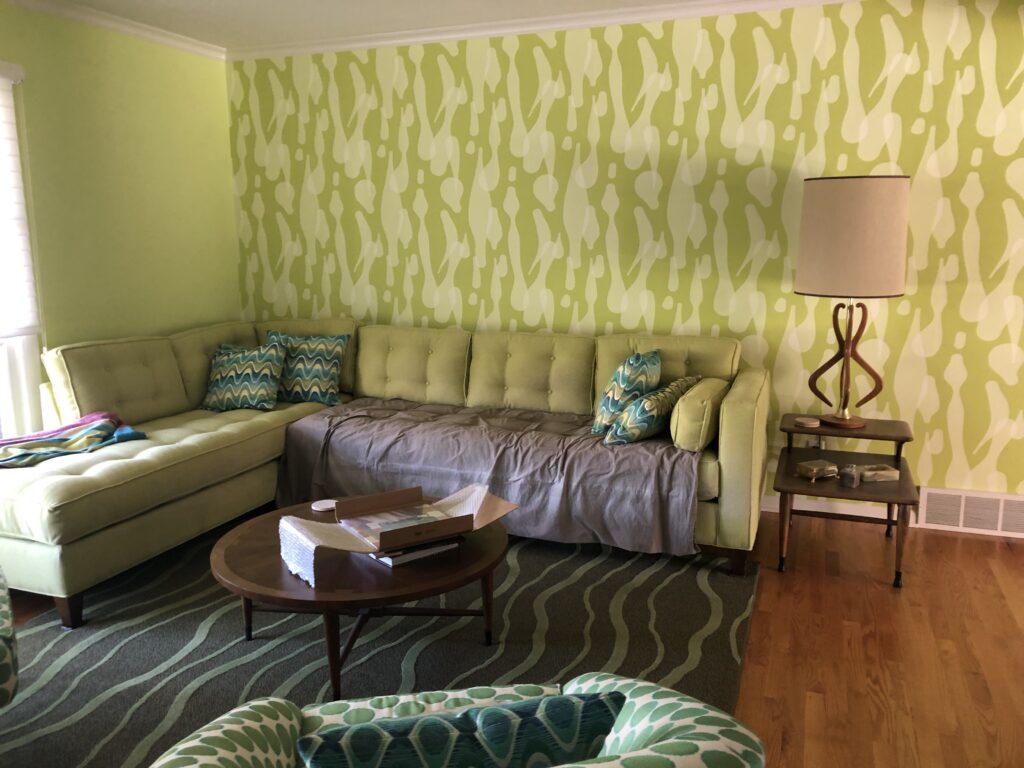 And here's the boring bedroom: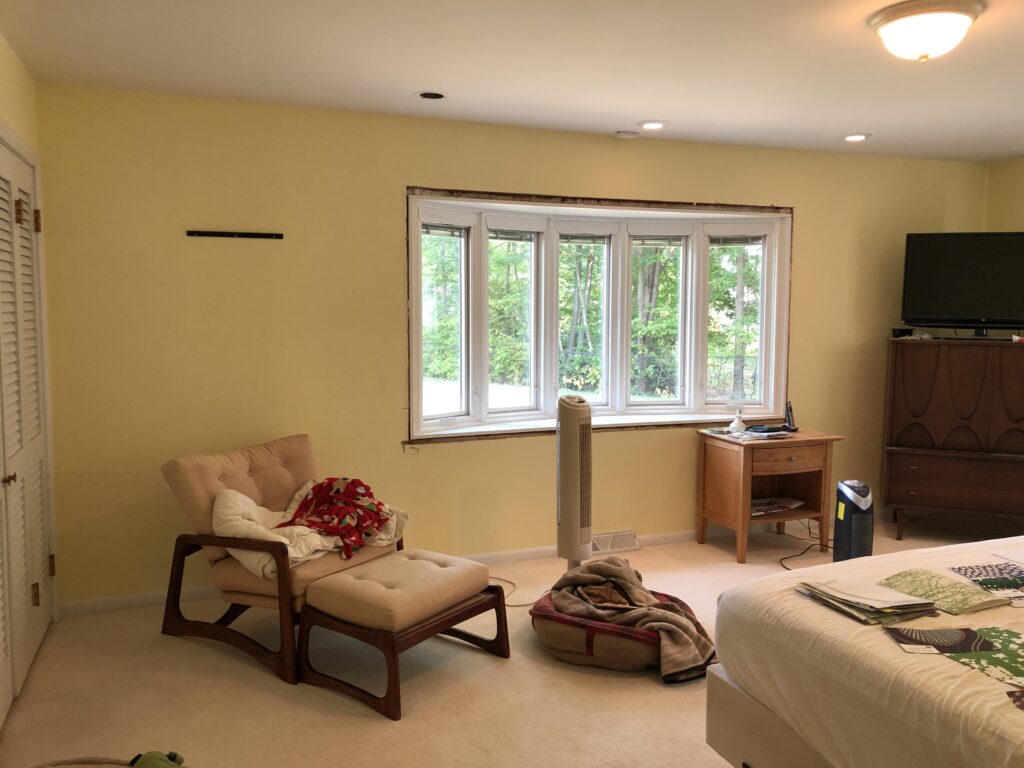 Our clients were interested in adding new colors that weren't already in their home. We recommended adding some orange to the space, and they enthusiastically agreed! However, orange is an energizing color, so we balanced the energy with more calming shades of teal.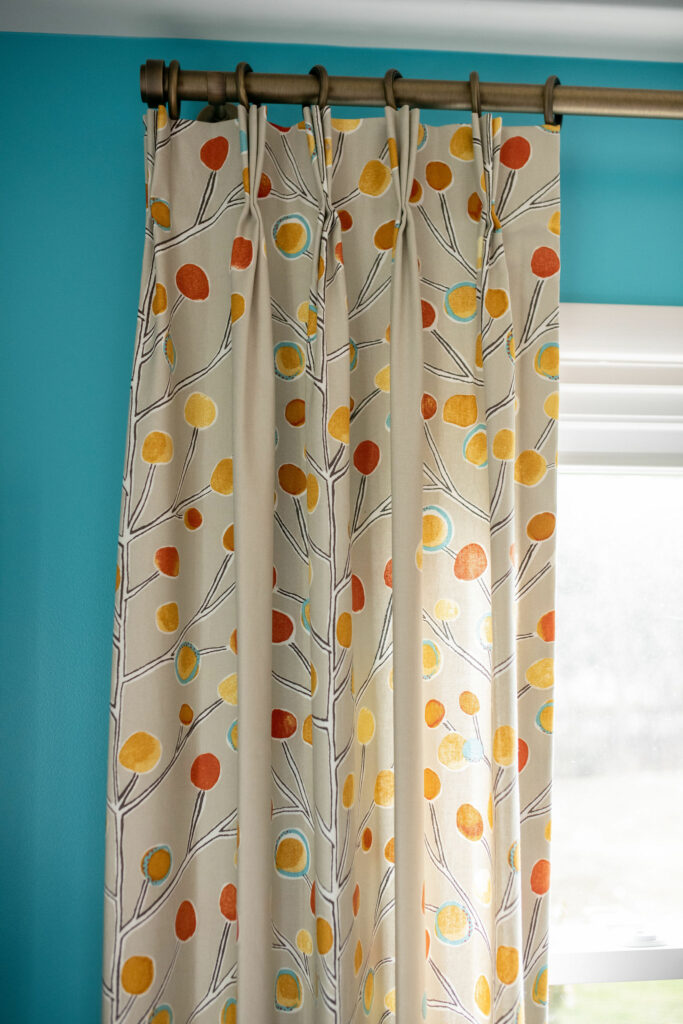 Here's the after: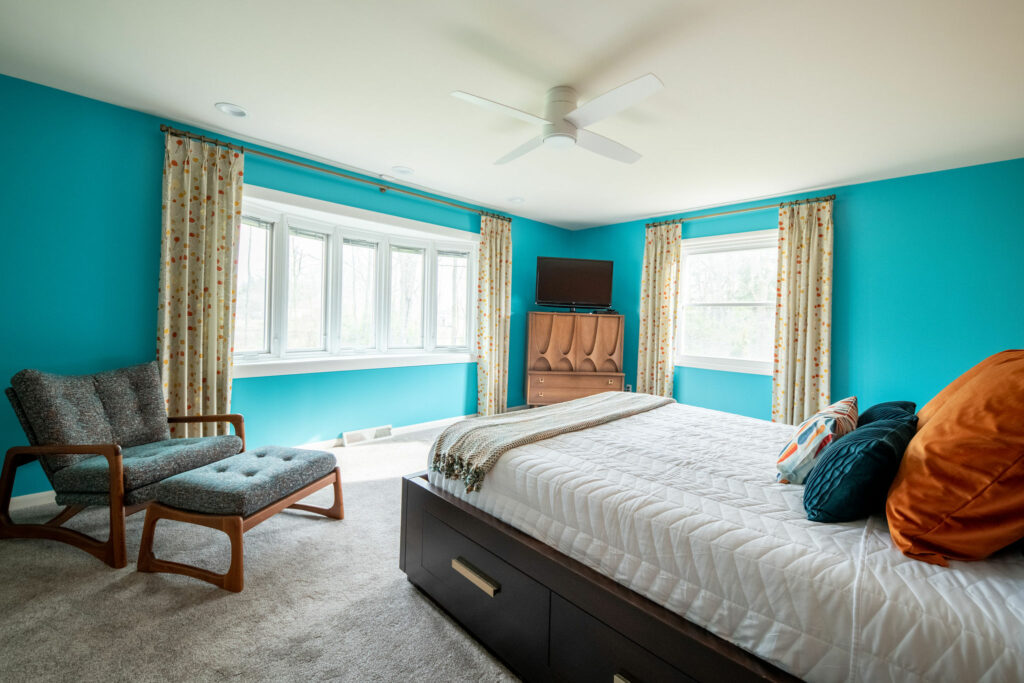 Let's dig into the details.
Our clients purchased this vintage chair and ottoman set because they loved the frame. The cushions, however, had been badly replaced, and the upholstery was dingy and stained. The back cushion didn't actually fit the frame – it was too big and not curved enough.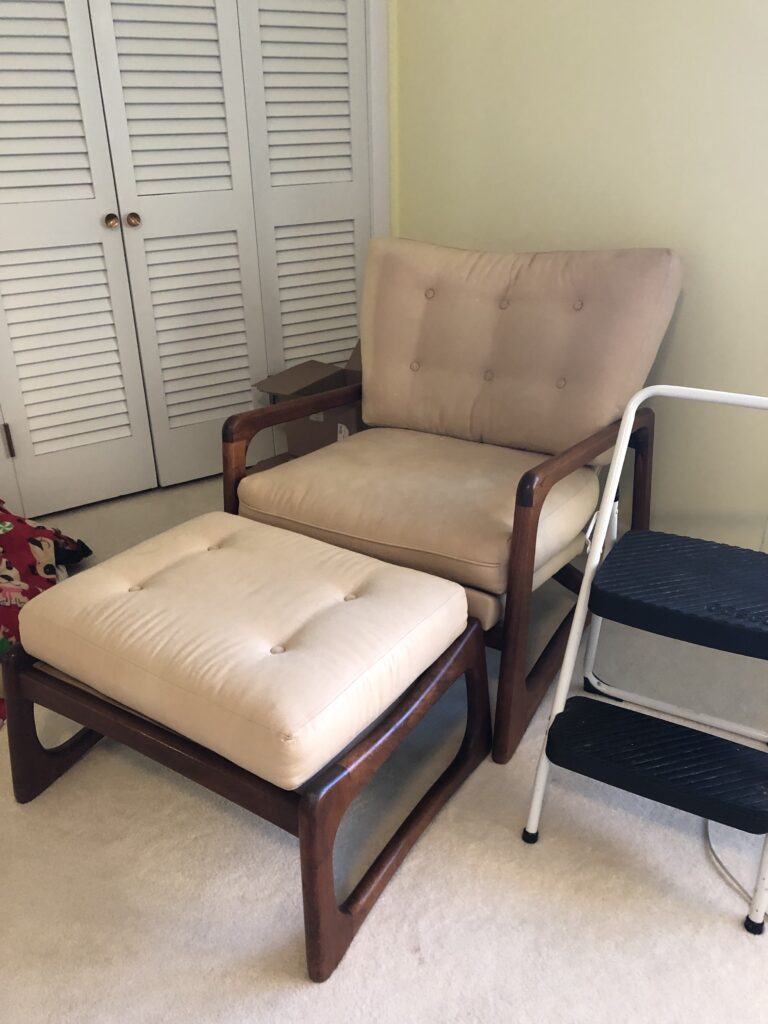 We had the cushions replaced with foam that actually fit (see that curved back?). For the upholstery, we selected a vintage tweed with a mix of teal and orange.
The new draperies bring a little more orange into the space, but also feature a warm neutral background color. See that little pop of teal? It's perfect to tie into the chair upholstery.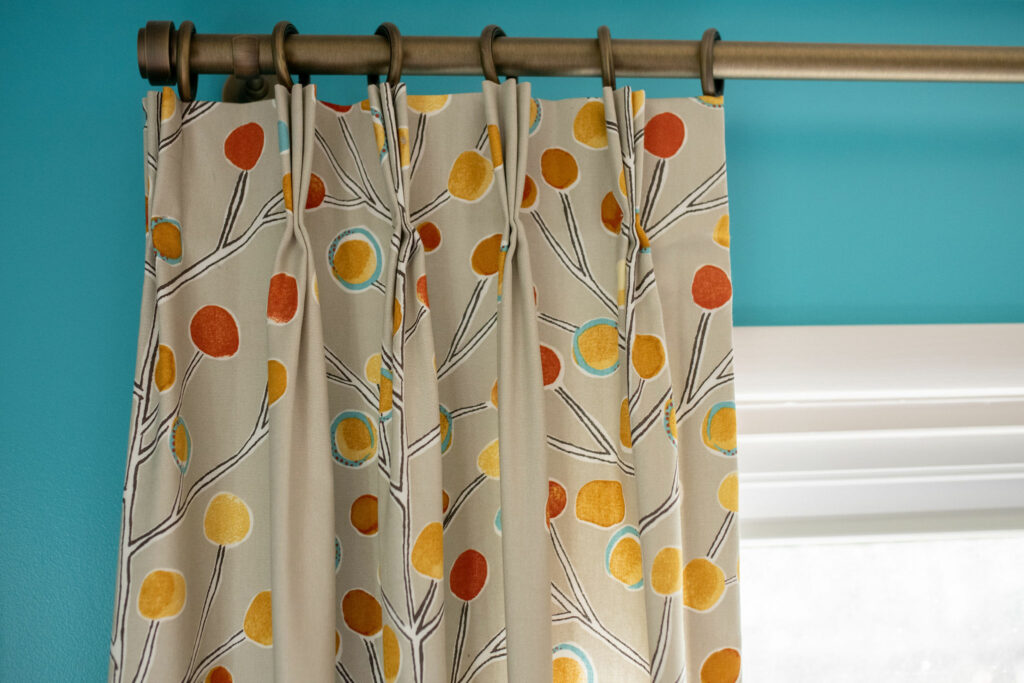 Here's the before and after: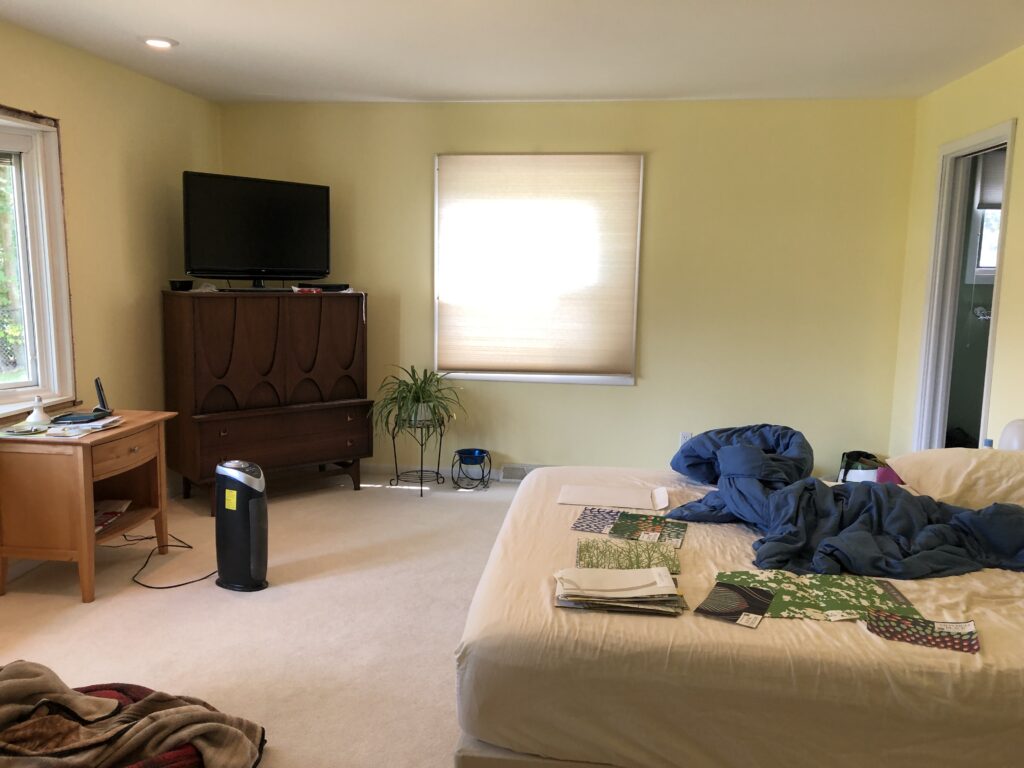 We also wanted to add some dimension to the space with some fun, geometric wallpaper. This bright orange print coordinates really well with the orange tones in the upholstery and drapery fabric.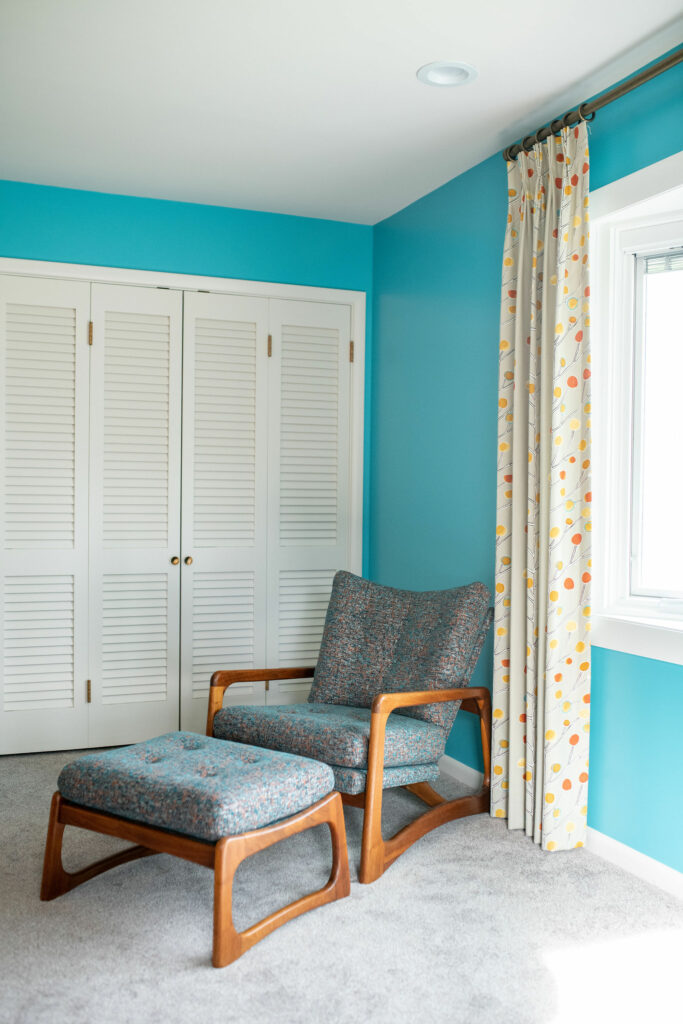 Here's a look of the bed wall straight on. (Yes, I know there are no lamps. My clients don't use lamps, so there are no lamps. Those are vintage end tables, though!)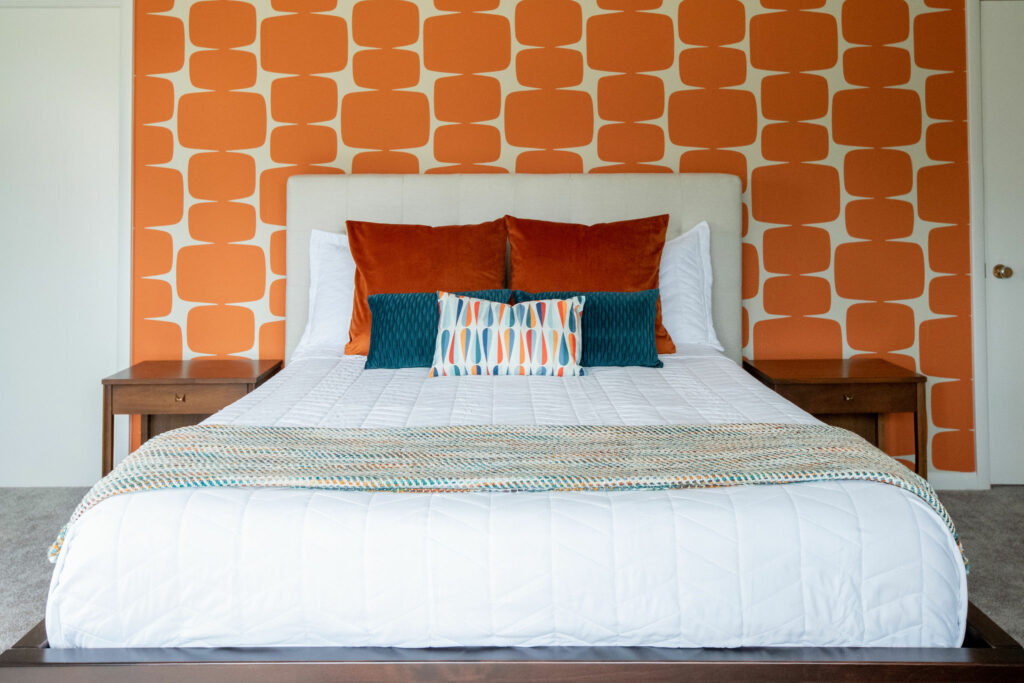 Lastly, my clients needed more storage in the room. There isn't a ton of available wall space, so we suggested creating a custom bed with large storage drawers. Lindsey created this design from scratch and John Strauss Furniture Design brought the vision to life!
Lindsey designed the bed to be the perfect height for the existing nightstands. The drawers are inset and the handles sleek to minimize the change of hitting your legs as you get into the bed.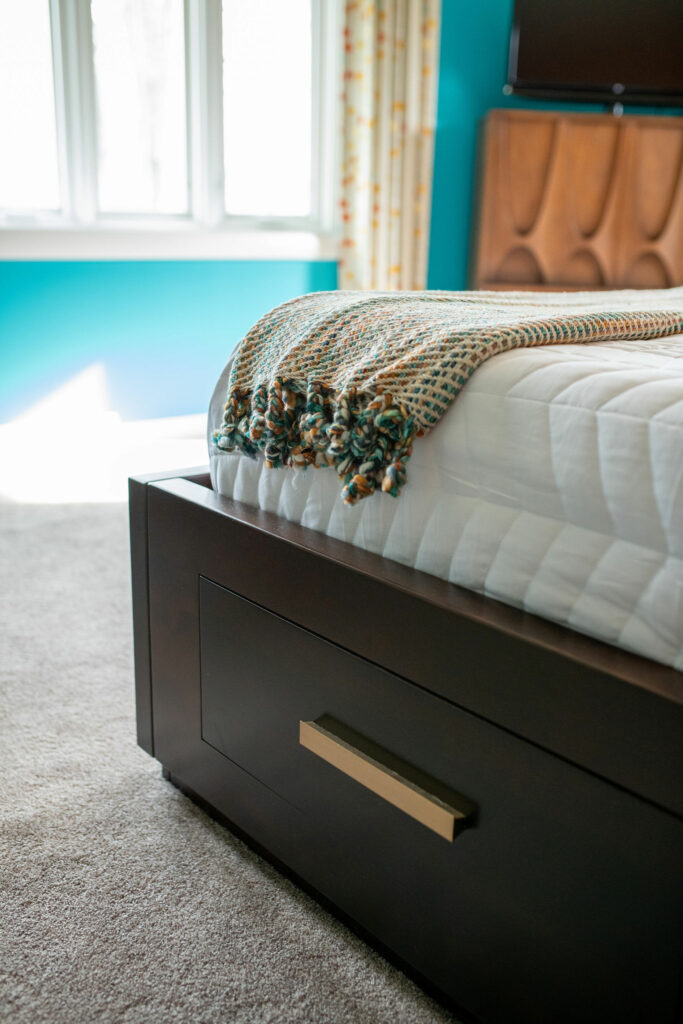 Here's one last photo, featuring the clients' adorable pup! His collar even matches the room 🙂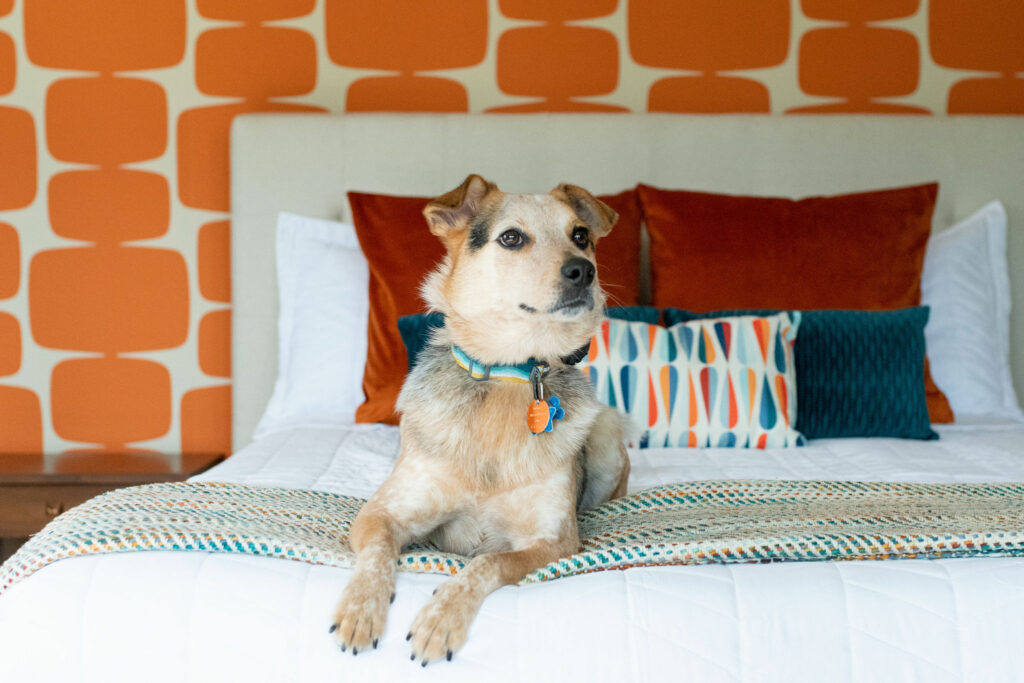 Want to add some color to your home? Book a Discovery Call with Lindsey!