This basement was a hodgepodge mess of leftover furniture that didn't really fit the space. Like most basements, this room was where old furniture went to die. We revitalized this space with a super colorful selection of contemporary furniture and accessories.
If you missed the first part of the Colorful Comtemporary's transformation, check out the kitchen, dining room, and family room!
The Basement
Here's the basement before:
Underwhelming? Absolutely.
Let's not be kept in suspense – here's the "after!"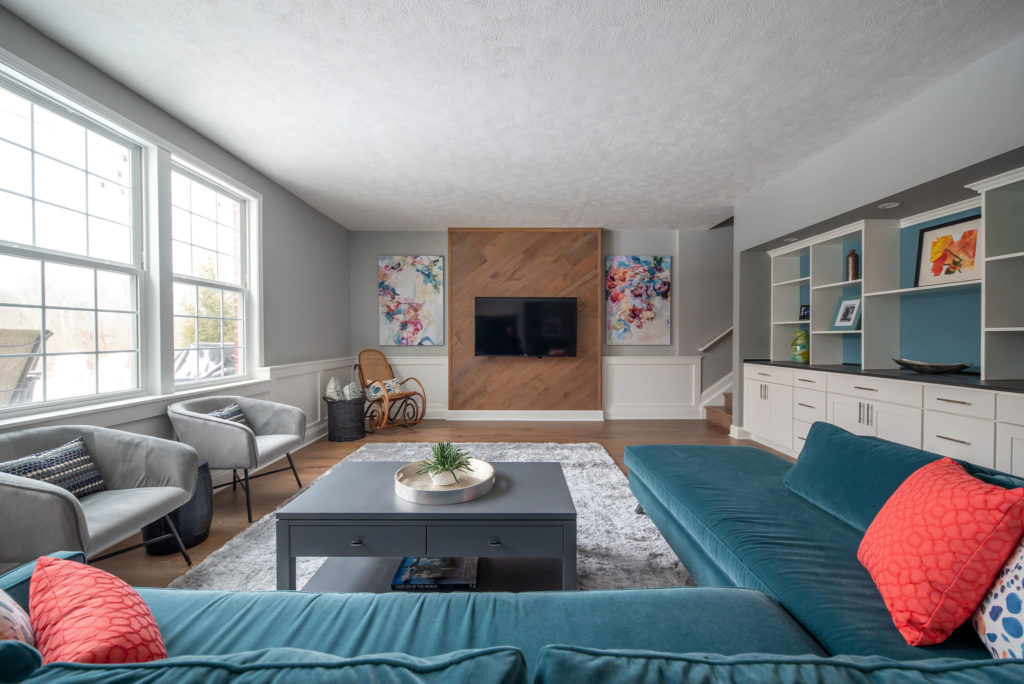 We painted the backs of the bookshelves a fun teal and added just enough items to make it feel complete. (Pro tip: You don't have to fill up every shelf! Fewer, larger items feel more purposeful in a space.)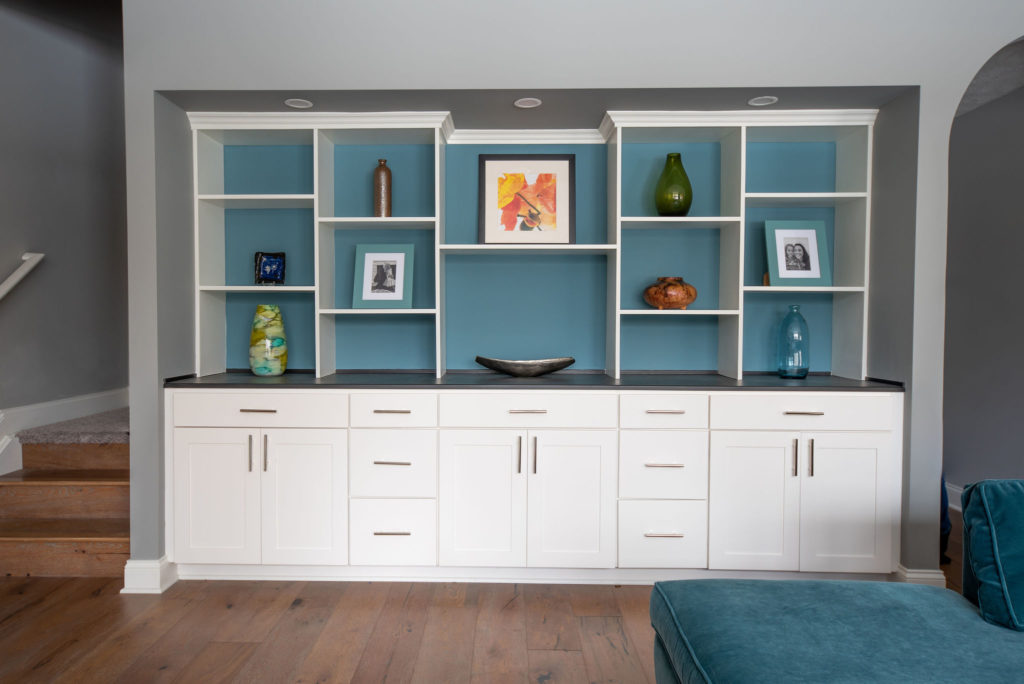 The piece de resistance is of course this John Strauss sectional, which I had seen at High Point Market and knew would be perfect for my clients! We added coral pillows and a coral lamp for some contrast.
The gray rug and gray tables were pieces my client already owned. We had the tables repainted, since they had seen better days. It's quite economical to just repaint pieces, rather than purchasing new! Just make sure you have a knowledgeable professional do it.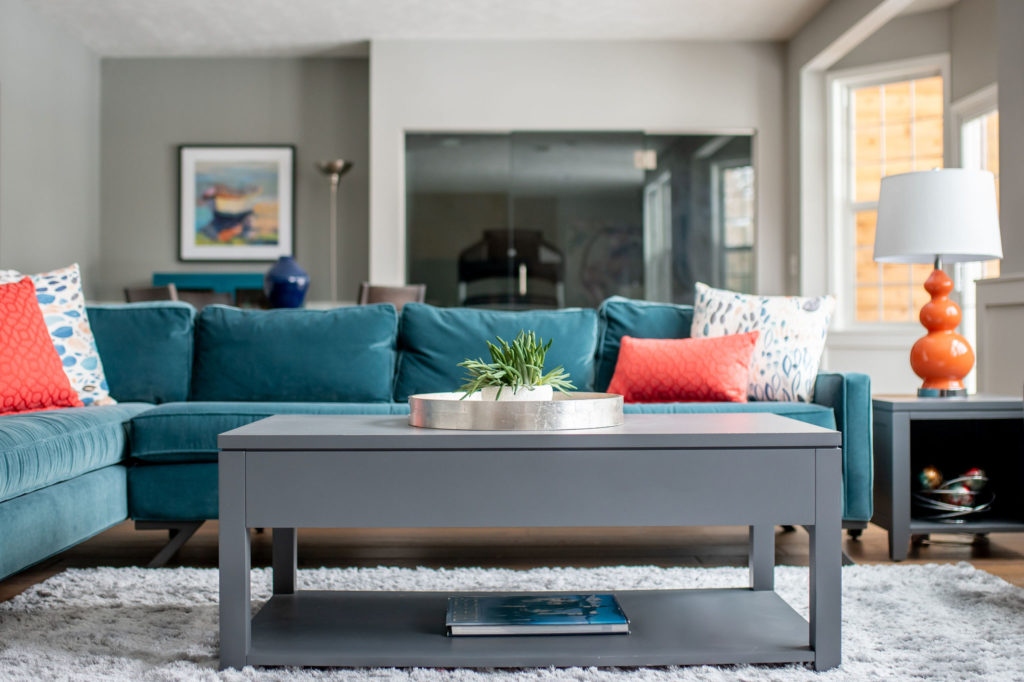 Here are some other angles of the room!
Here's another "before" to remind you where we started.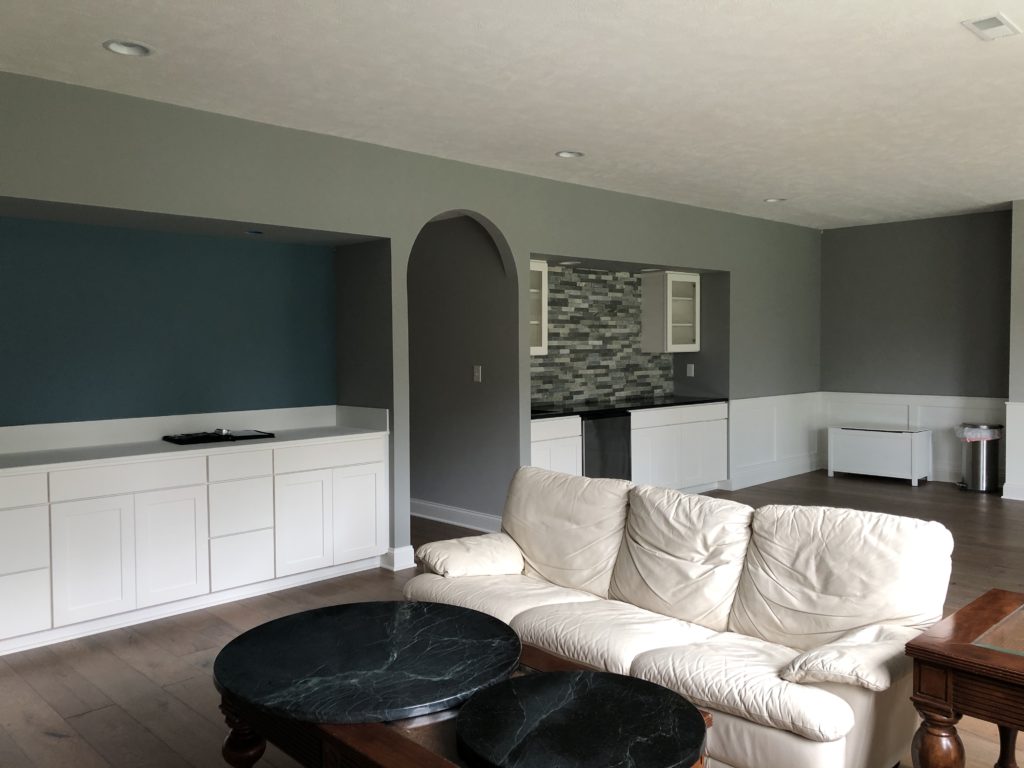 And some "afters" to compare!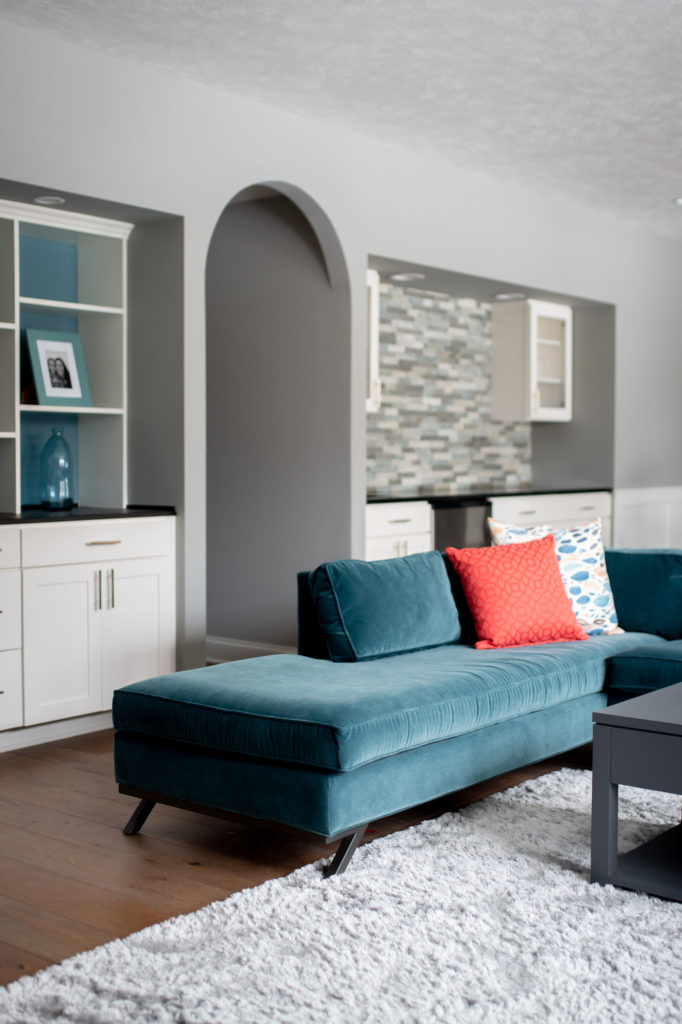 This room now looks intentionally decorated with furniture that coordinates and fits the space. The colorful artwork, pillows, and accessories also complete the look.
Need help tranforming your basement? Book a Discovery Call to chat with Lindsey about how we can help!