This kitchen had pretty good bones, but it lacked the colorful, happy vibe my clients really wanted for their home. There was a spot for a chandelier…but no chandelier. The walls were a drab gray-brown, and the barstools were cold.
Little Changes Make a Big Impact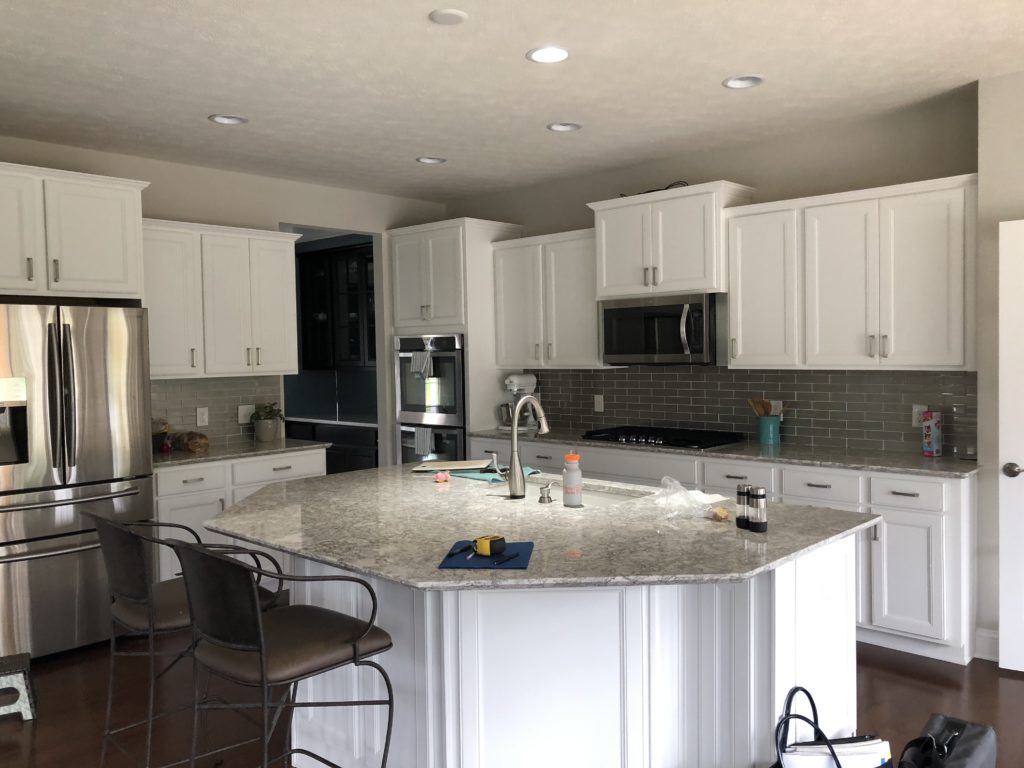 Check out what a difference new paint, lighting, barstools, and accessories can make! You don't always need some huge, full-scale renovation to make a big difference. Color can have such an impact!
It's All in the Details!
The new barstools were custom covered in a fun yellow print.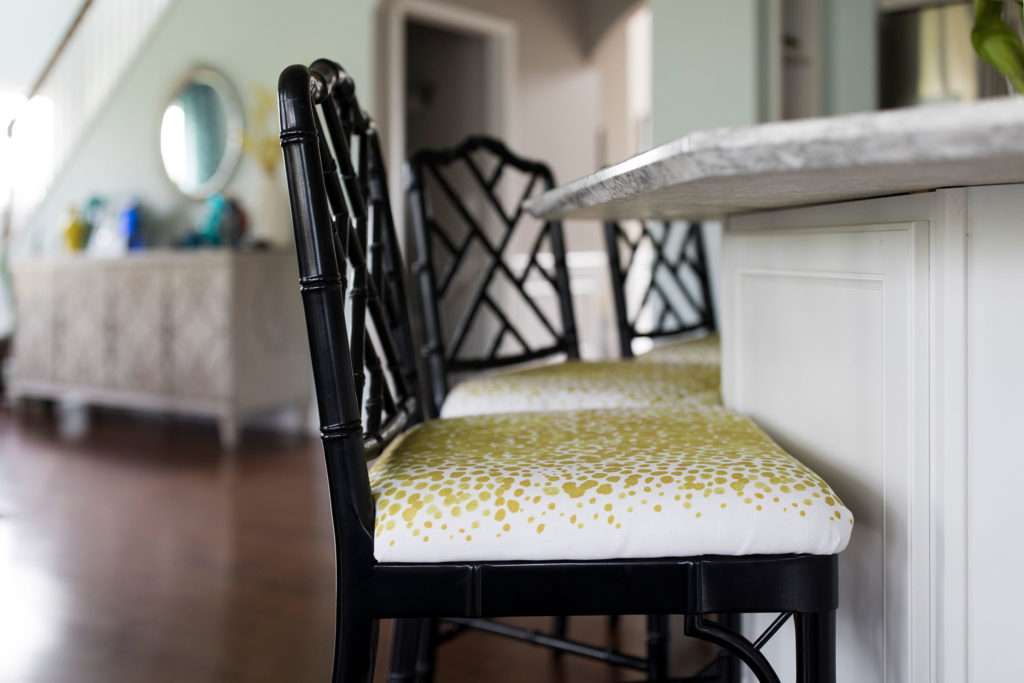 The delightful accessories also liven up the space.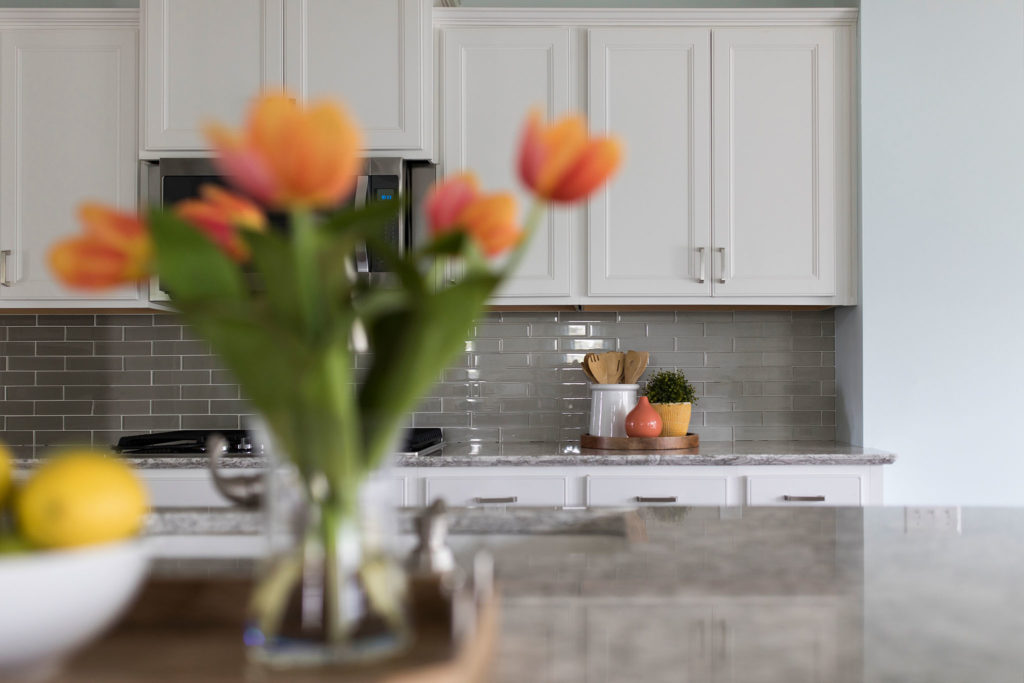 The Dining Area's Big Makeover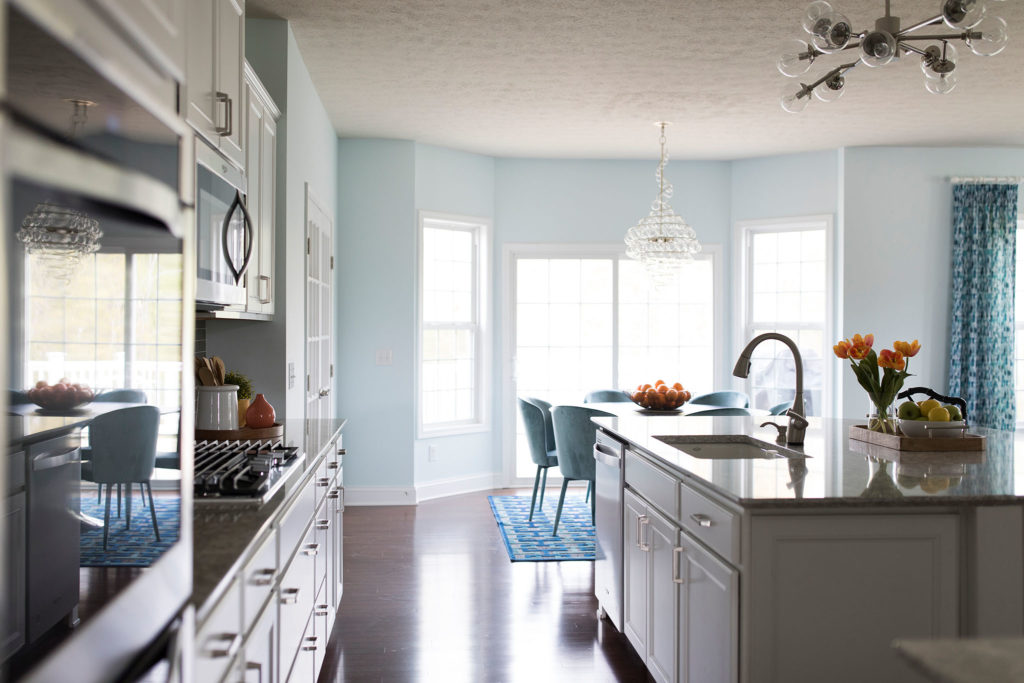 Well, this is one of those "Whoops, I forgot to take 'before' pics" moments. You're just going to have to trust me that the dining area didn't look like this before. It's a "from scratch" room – new furniture, new rug, and new chandelier.
Check out the full room.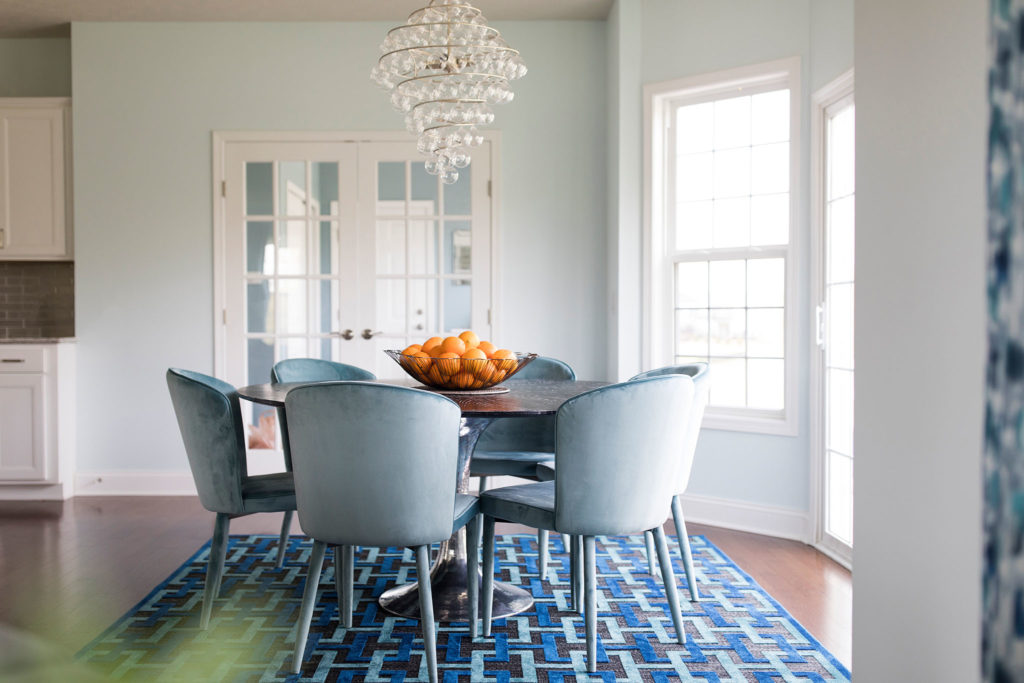 Isn't that chandelier gorgeous??
Now Let's Check Out the Details
This tabletop has a cerused texture, which lets the grain show through. The chairs are completely velvet – from top to bottom! Even the legs are velvet! How fun is that?!?!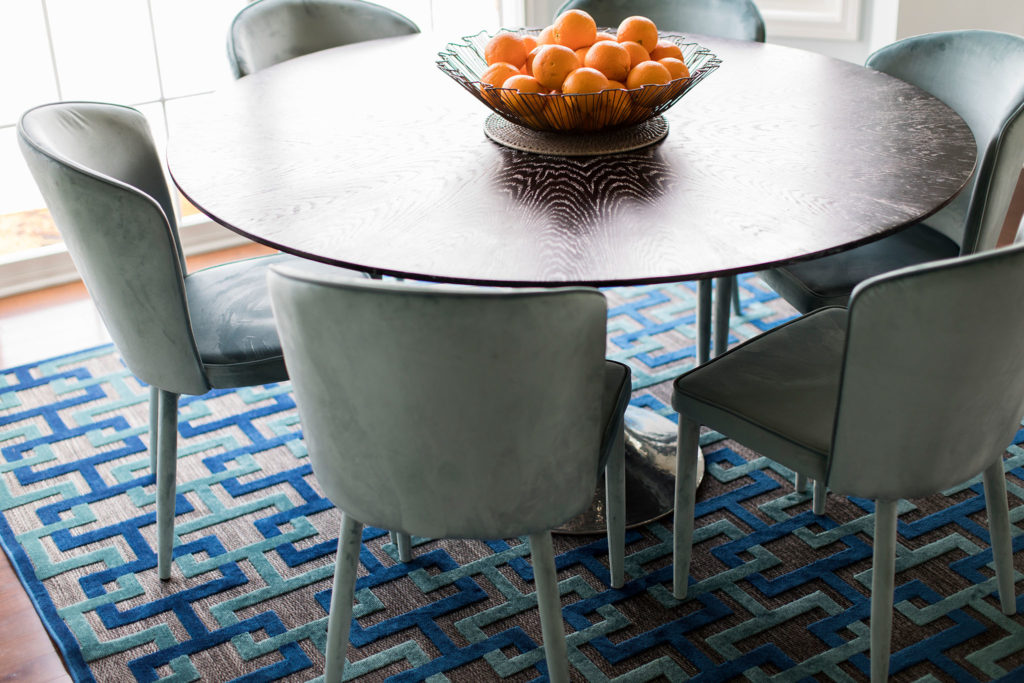 The rug has varying heights, which really add to the texture in this space.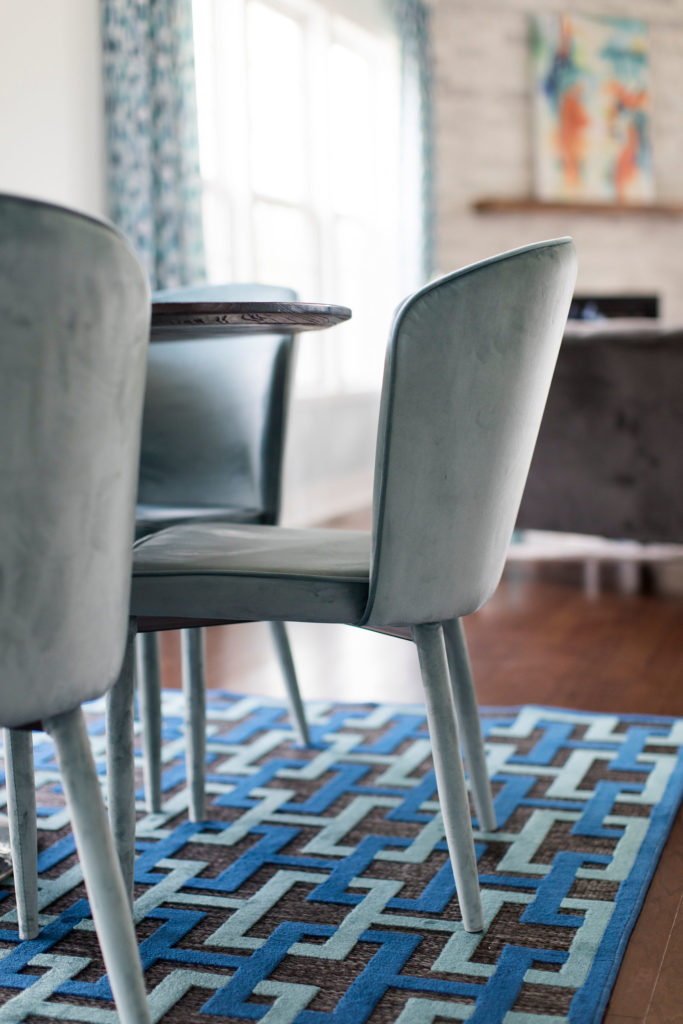 See how the colors in the eating area are repeated in the family room artwork and draperies? That was on purpose. One of the best ways to unify a large, multi-purpose space is to repeat the same colors throughout.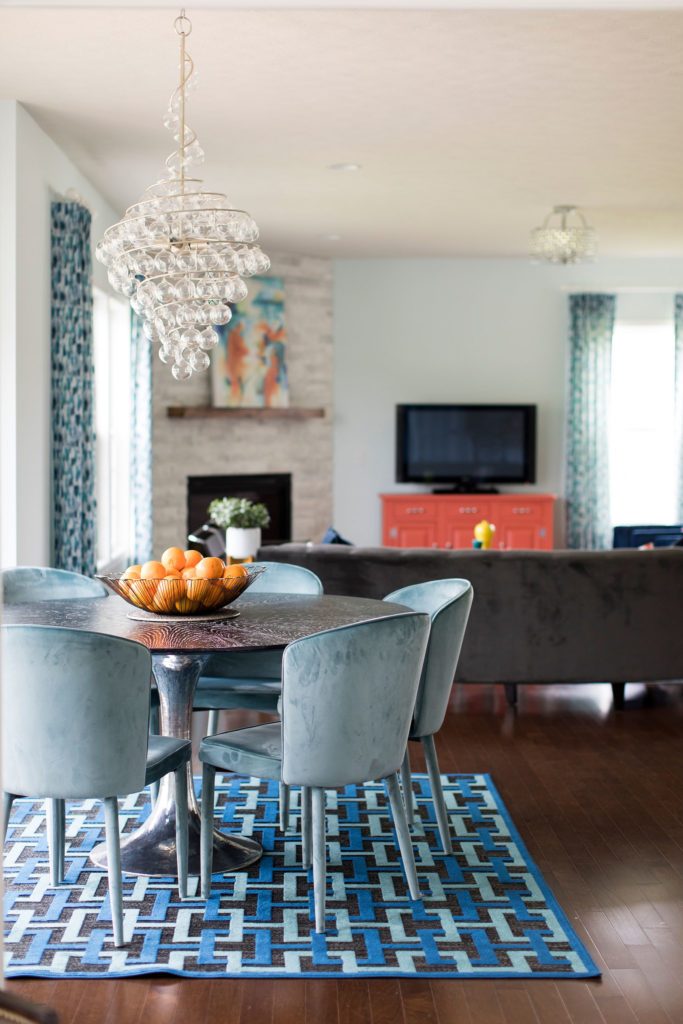 For some context, here's that same view "before." Much better, right?
This transformation was super impactful for my clients. They really wanted light, bright color to create a happy home. Mission accomplished!