Instead of harping on how and why a larger package of hours can benefit you, I'm going to show you exactly what one of my clients has gotten for her initial consultation plus 10 hours of Designer on Demand services. Buckle your seat belts. It's a lot.
Initial Consultation (2 Hours)
First and foremost, we talked about what look and feel my client and her family wanted for their home. Why is that so important? Because different people want different things. Some want calm. Some want excitement. Some want formal. Some want laid back. The design I recommend depends on the look and feel you want in the space.
This client wanted light and bright, not too formal but not sloppy, with some color mixed in. She wanted a space that was comfortable for an active family, yet nice enough to entertain.
We then discussed the current pain points with the home:
1. The current color palette wasn't working. It was too dark and the owners hated all the green and yellow.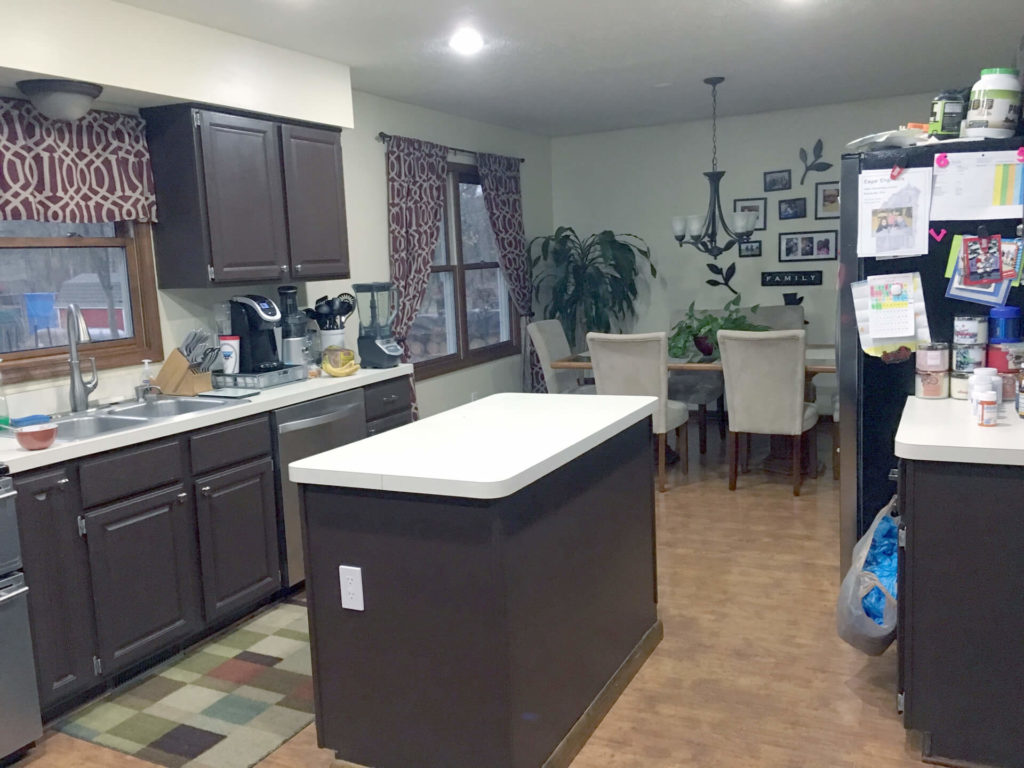 2. The furniture wasn't practical for the family's current needs. There was nowhere to do homework. The current media table was too wide for the space, making the passageway from the family room to the kitchen too narrow.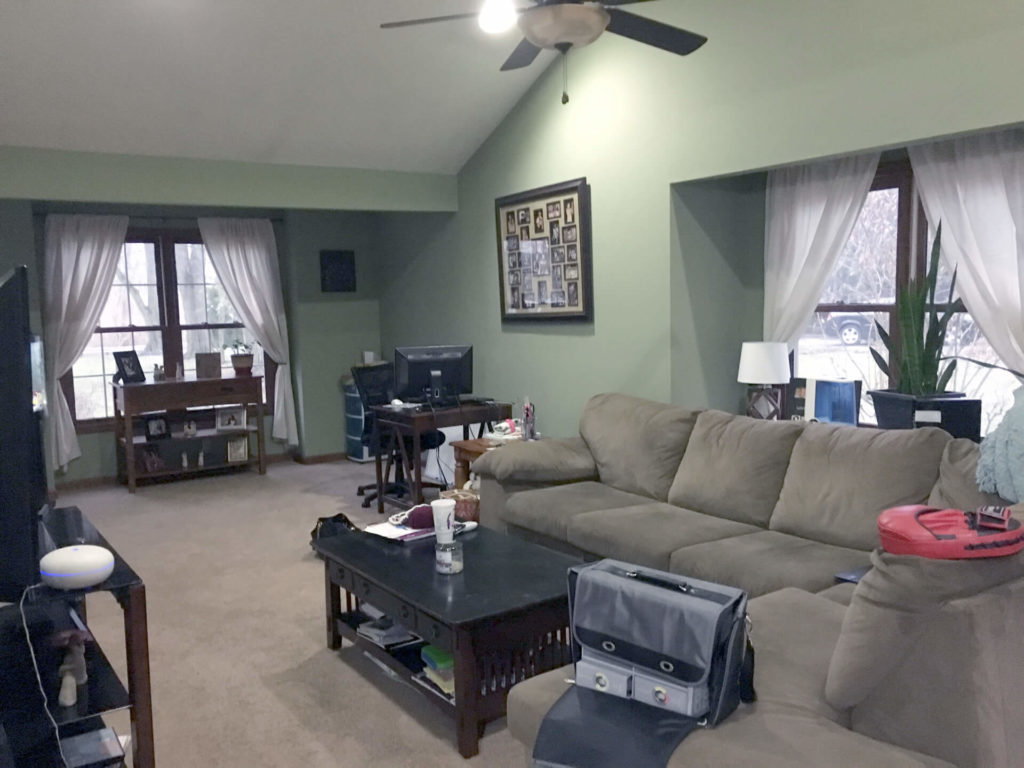 3. Layout issues. No one used the area in front of the fireplace because it had no purpose. The front area by the windows had been a home office, but no one was using it anymore.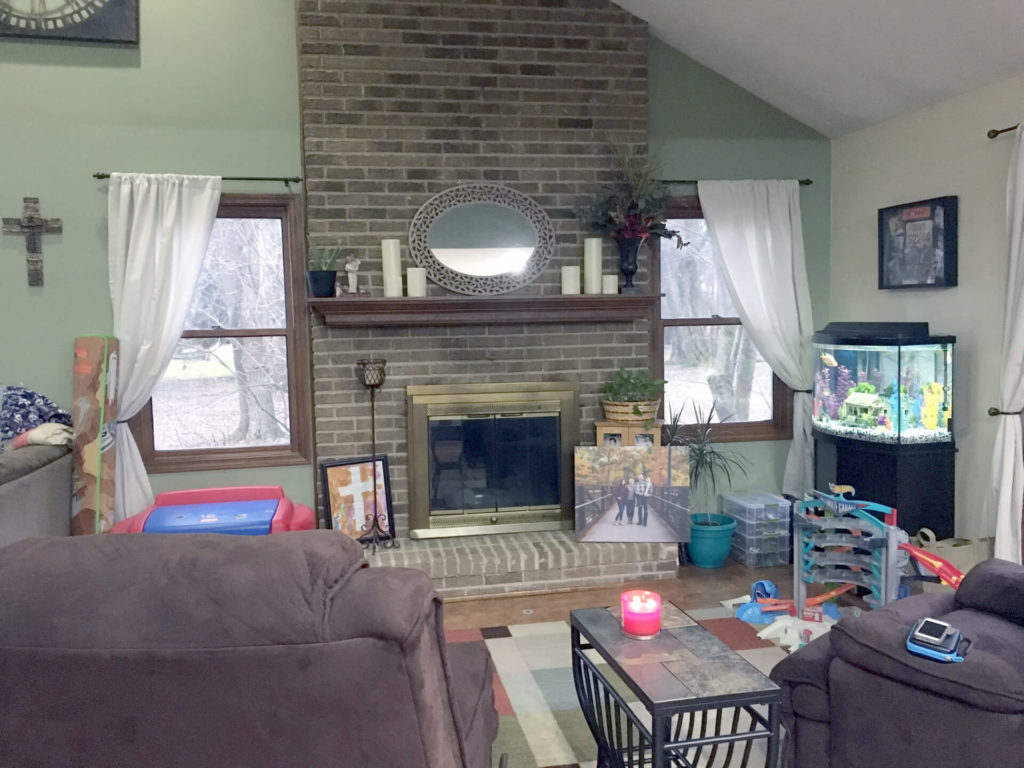 And then came the recommendations and selections:
1. I selected paint colors for the open living room, kitchen, back hallway, powder room, laundry room, upstairs hallway, master bedroom, and child's room. Provided sample cards of each color to the client.
2. I selected paint colors for the kitchen cabinets and kitchen island. Provided sample color cards.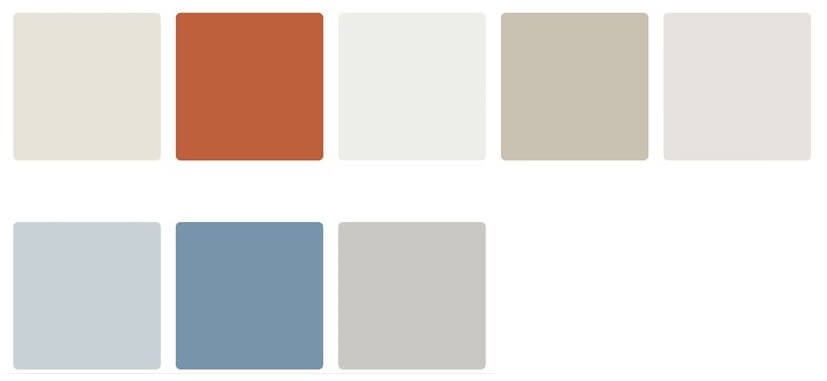 3. We discussed furniture layout changes, using furniture the client already had, to open up the space in between the family room and kitchen. I then created a rough drawing on graph paper for the client.
4. We discussed new uses for the front bay window area. I suggested a small writing desk and some good looking toy storage to create a play / homework area.
5. We discussed options for the fireplace. I recommended waiting until the rest of the room was completed before deciding to overhaul the fireplace, since all the other elements of the room were changing, and all those changes would affect the look of the fireplace.
6. We discussed flooring for the kitchen. I suggested luxury vinyl plank for the kitchen, since it's 100% waterproof and very scratch resistant.
7. We discussed carpet options for the family room and upstairs. I recommended a carpet with a medium to low pile with multiple colors to hide stains.
8. We discussed kitchen counter options. She wanted a low-maintenance counter top without a lot of color variation. I recommended quartz. We discussed the price and determined that the trade off to the high priced solid surface counter would be to paint the kitchen cabinets themselves – something they'd done before and were comfortable with.
Was That Enough?
My client was thrilled with all of the value I brought to the consultation, but she wanted additional assistance selecting the exact materials for her main level. We decided on a rough scope of work and I recommended my 10-hour Designer on Demand package. Let's see how we used the time…
Window Treatments (1 Hour)
My client emailed me a few days later to ask about window treatments. She had seen several options she liked, but she wasn't sure what to pick. I looked at the specs of all the options she sent and realized none of them would work for her wide windows – the panels were too narrow or too short. Considering she needed 13 panels for all of her windows, at $60 a panel, that would have been a $780 mistake (not including shipping and tax).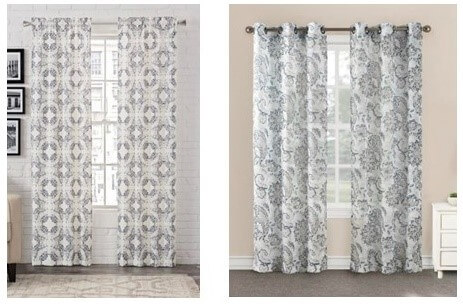 I found several alternative options for her that were wide and long enough for the windows and within the same price point (around $60 per panel). All were also lined and weighted, which is what you need to get a quality look. She selected these: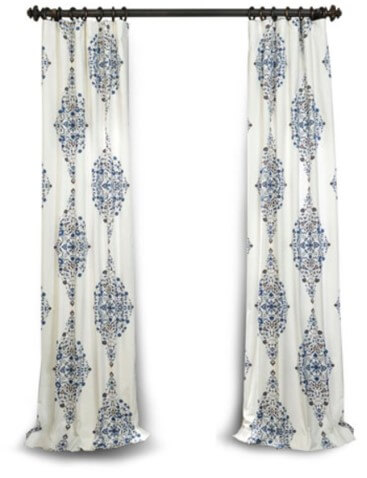 Rugs (1.5 Hours)
My client emailed me about selecting some new rugs for the front entry, fireplace area, kitchen, and back hallway. She found a couple of options, but wanted my opinion on what would work best for the space.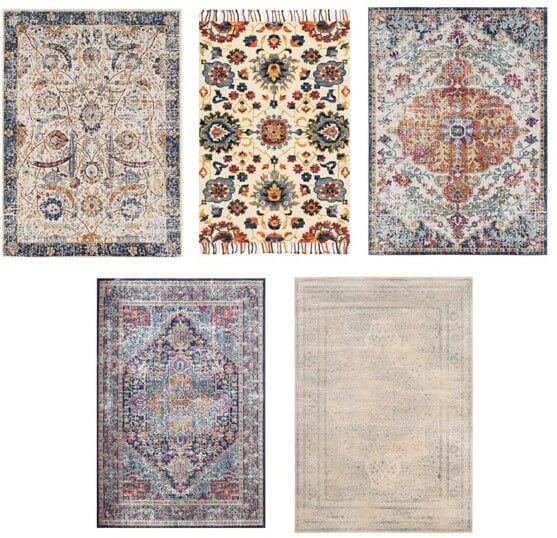 We discussed the options and price points and ended up selecting this rug for the fireplace area: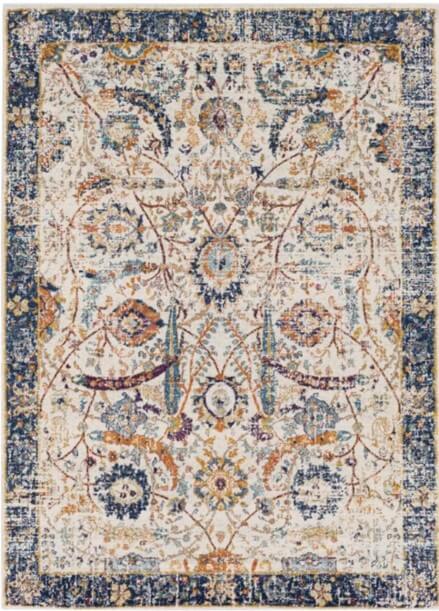 I then used that rug selection as inspiration to find complimentary rugs for the front entry and kitchen/back hallway areas.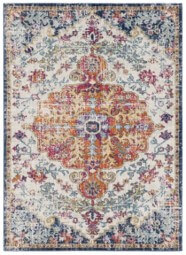 I provided her with an invoice and then ordered the rugs to be delivered straight to her door. (Yes! You can purchase products through me as a part of Designer on Demand!)
Flooring (2.5 Hours)
After our in-person discussion on flooring, my client had gone out and gotten several luxury vinyl plank samples, but she wasn't 100% sure she loved any of them. She sent me some pictures, and I realized the options she chose were likely all too dark for her home.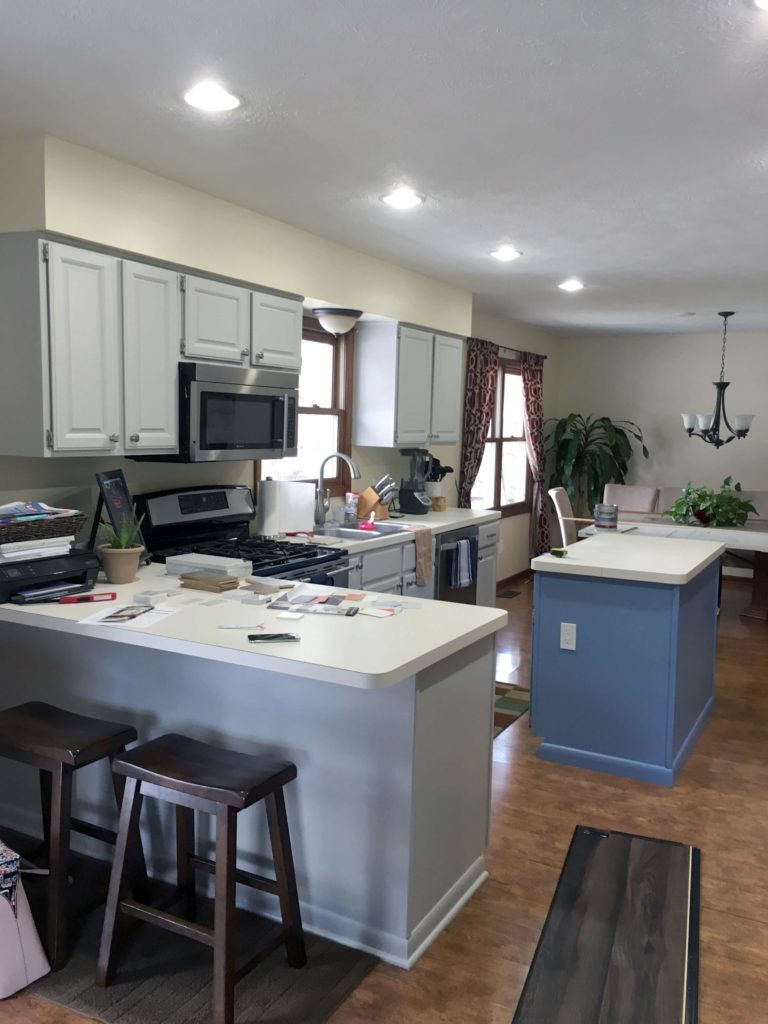 I traveled to my local flooring center and discussed various luxury vinyl plank brands with my very knowledgeable rep. I got a few samples that would work with the look and feel my client was going for – not too dark, not too light – a medium brown. Classic. Timeless. Not too trendy.
I also picked out some carpet samples to take to my client. The samples were all durable, shorter pile, and within budget.
My clients and I then met again in person at their house to look at the flooring options and make decisions. We spread the floor samples all over the kitchen and looked at each one next to the recently painted cabinets and potential wall colors. Some were too gray. Others, too dark. But this one was just right: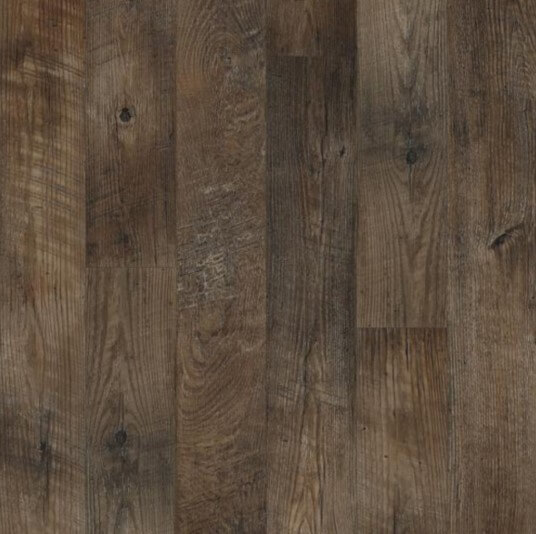 We repeated the process for carpet. We put each sample against the family room walls, by a sample of the potential new wall color. We also took the samples upstairs to view them in the hallway and bedrooms, to make sure the same colors looked good throughout.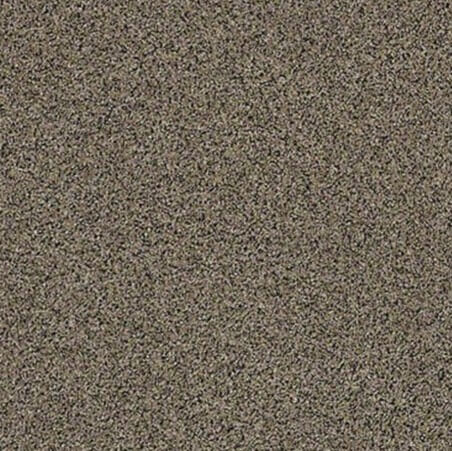 After we selected flooring, I returned all the samples to the local flooring company.
Backsplash (2.5 Hours)
My client then requested that I help select her backsplash tile. I traveled to a tile store and photographed some good white and clear glass backsplash options. Then, I traveled to her home to review the options in person. Afterward, I traveled back to the tile store to return the samples.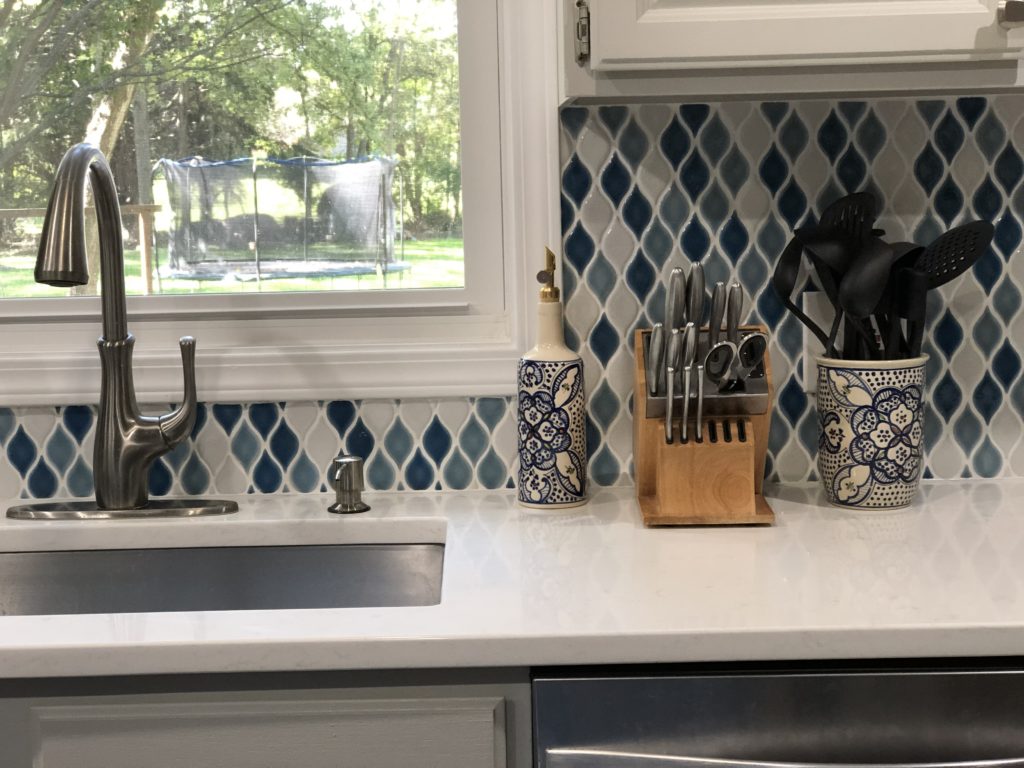 Quartz Price Quote Gathering (30 Minutes)
My client loved the Cambria quartz in the below picture, but wasn't sure how much it would cost. I contacted the local fabricator for a quote. It was higher than my client wanted to spend, so I also investigated similar quartz options with other brands and provided another quote for Viatera quartz for comparison.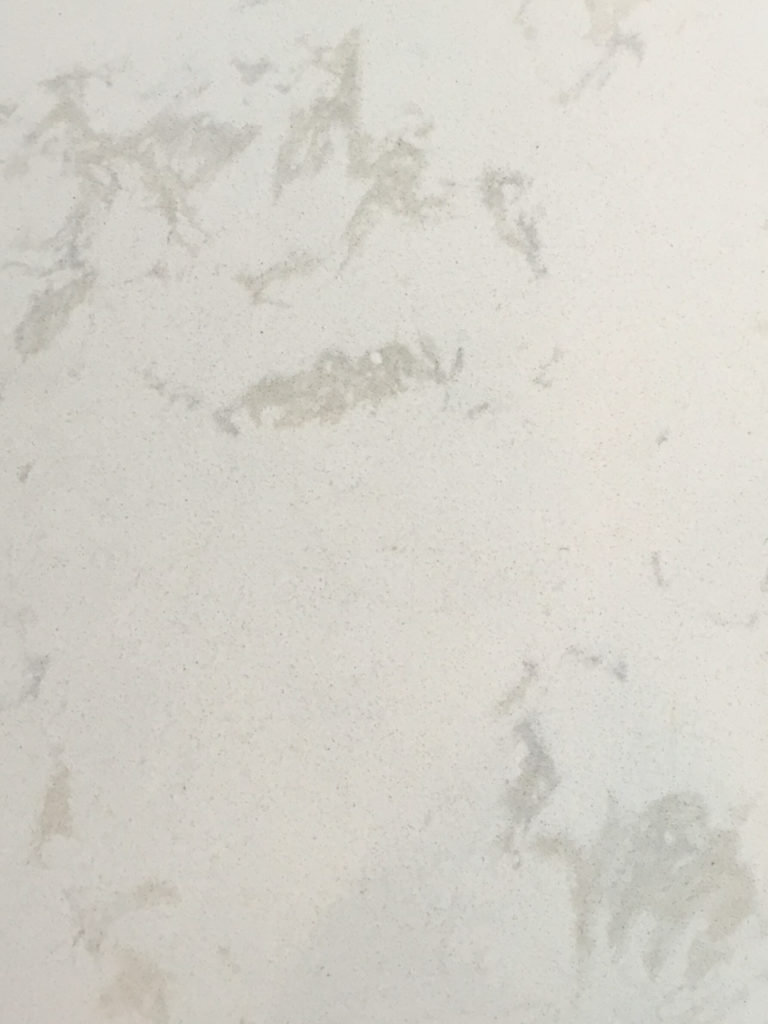 Exterior Color Consultation (1 Hour)
We discussed what siding, trim, shutter, and door colors would work in two scenarios: keeping the existing brick as-is and staining the brick to a more gray tone. There are a set number of pre-colored siding and trim options, so we had to work within the available colors. Luckily, the shutters and doors will be hand-painted, so we could select from the thousands of colors available in my large color kits.
Laundry Room Layout (15 Minutes)
While I was there (since you pay for my time and not for one specific topic), we also discussed layout options for their laundry room. It's a small room with too many cabinets and nowhere to hang clothes. Their drying rack took up most of the narrow hallway leading into the laundry room, and that drove everyone in the family nuts. I recommended removing one of the underused cabinets and installing hanging bar instead. That way, the clothes can be line dried inside the laundry room, instead of out in the hall.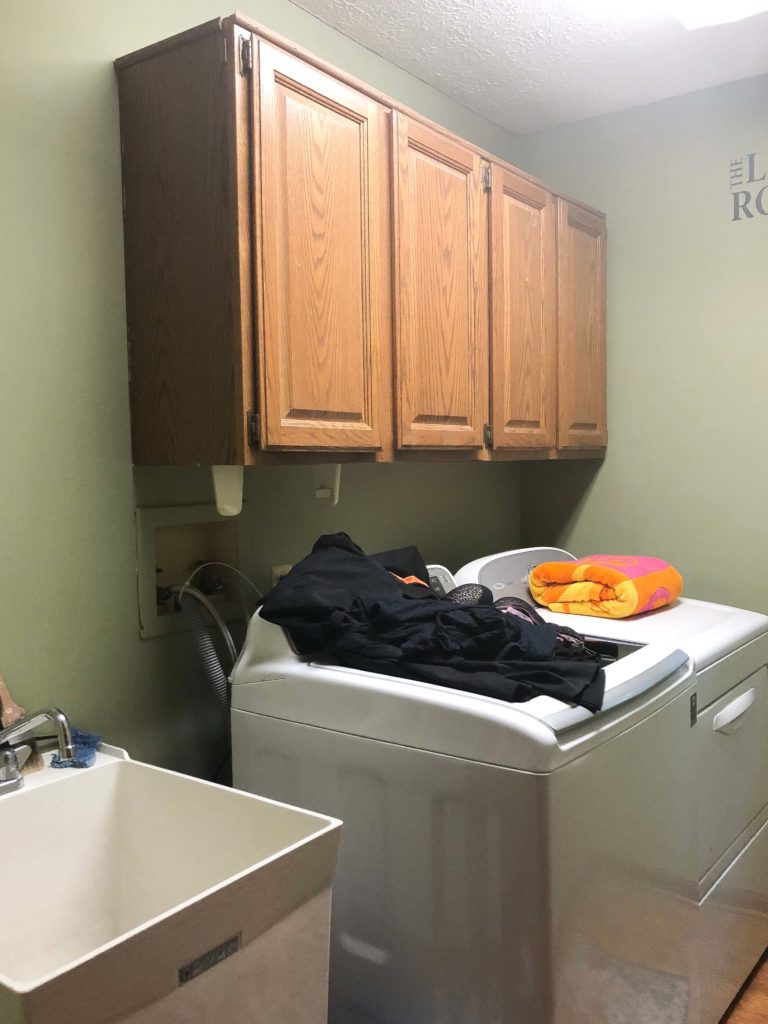 Drapery Training (45 Minutes)
The final 45 minutes were spent in person, demonstrating how to train ready-made draperies to hang properly.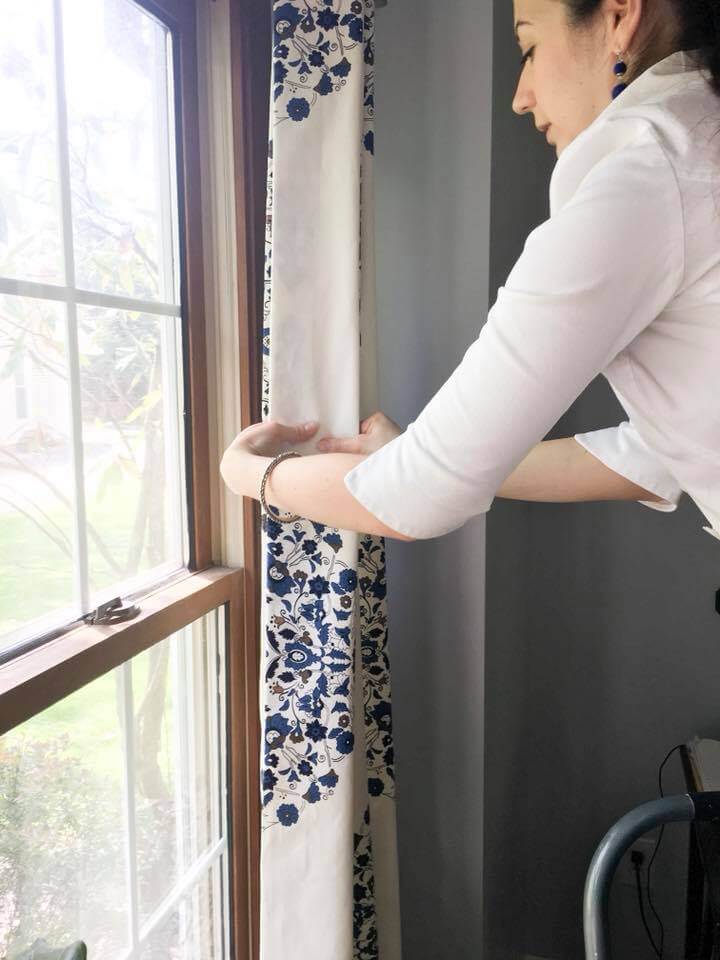 And that's 10 hours! Here are some After photos!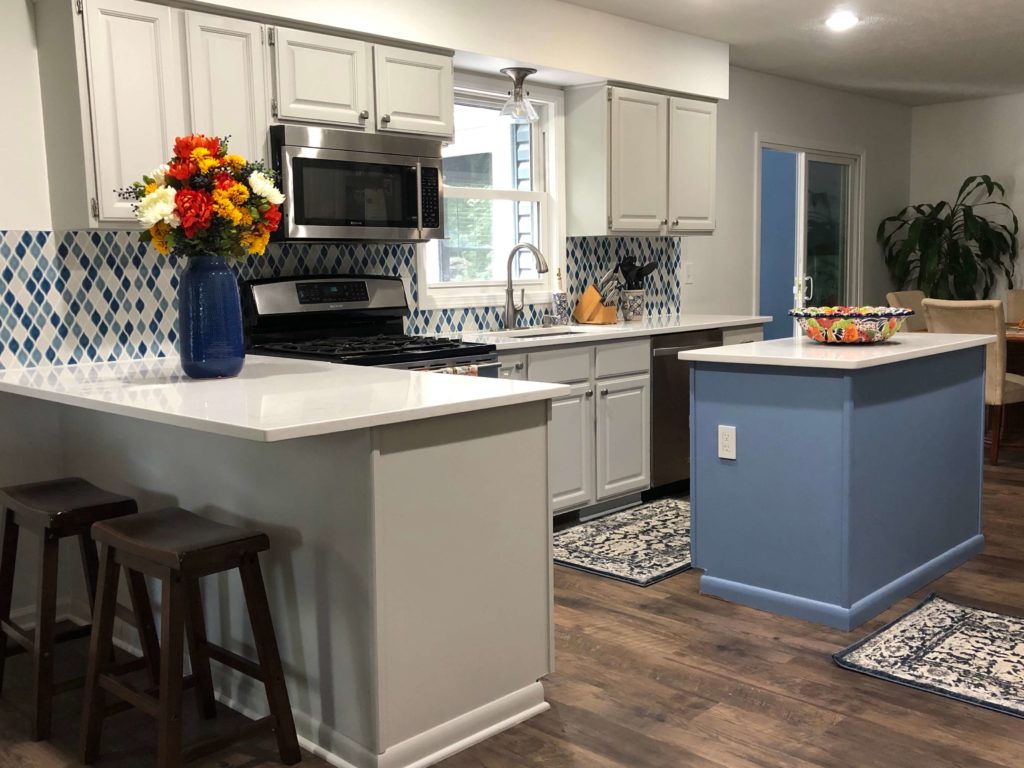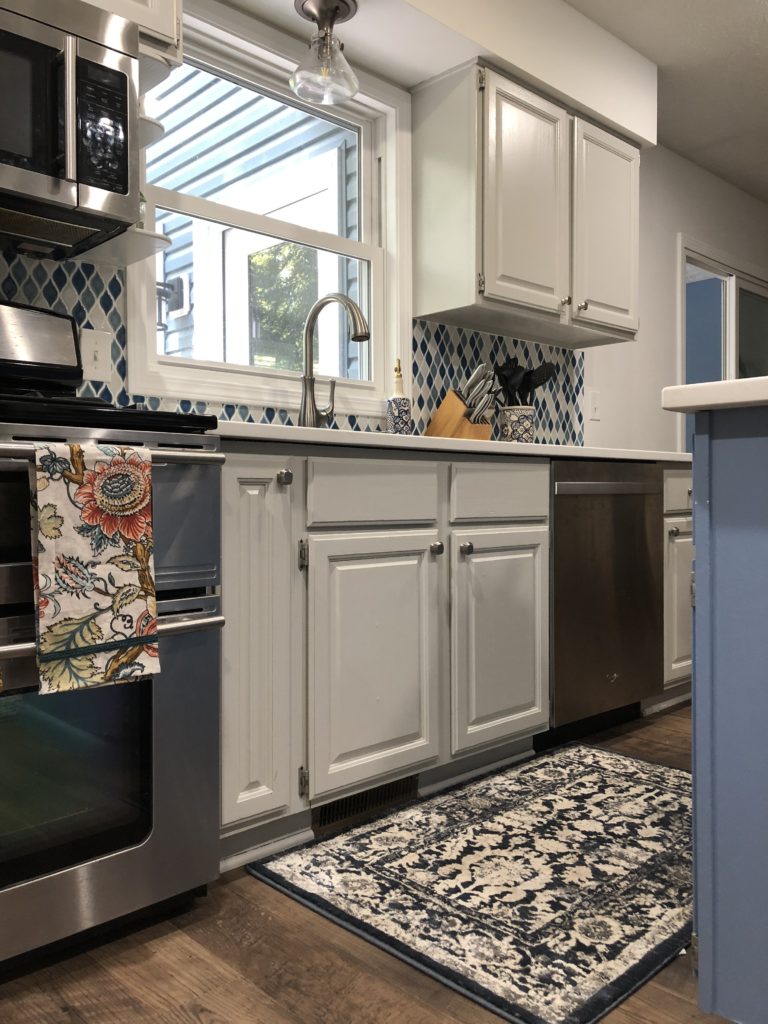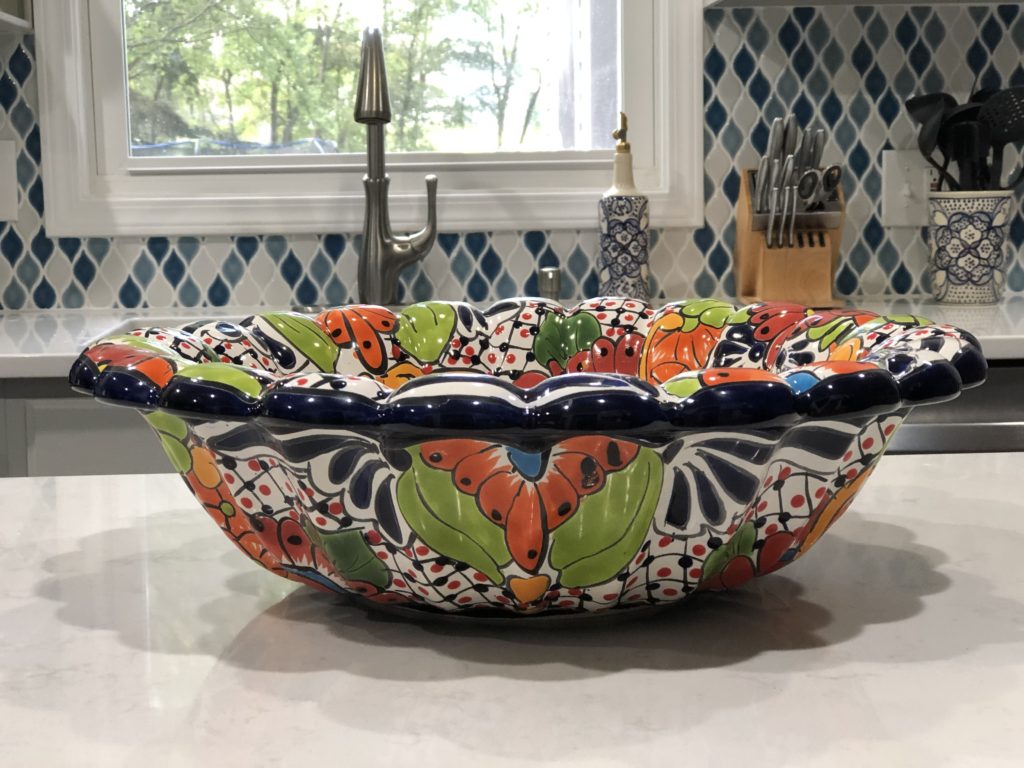 Are you surprised by what we covered? How would YOU spend 10 hours of design time?