Not all projects require complete transformations. I'm often called in to help with the "finishing touches" in a space that's already looking pretty good.
Picture the finishing touches like this: You're going out for a fancy birthday dinner. You already have a beautiful dress on, and your hair and makeup are done. You also have on your gardening Crocs and you're carrying the big tote bag you use for grocery shopping. The only jewelry you're wearing is that Mother's Day clay heart necklace your son brought home from school.
You're looking pretty fine already, right? But please, swap out the Crocs for some classic pumps. Replace that tote bag with a beautiful clutch. Take off the clay heart necklace and add some nice earrings, a new necklace, and a spangle bracelet.
Now you're ready to go!
The finishing touches for these projects are no different. This bathroom was already looking quite lovely, with marble counters and white cabinetry. It wasn't quite "done," though.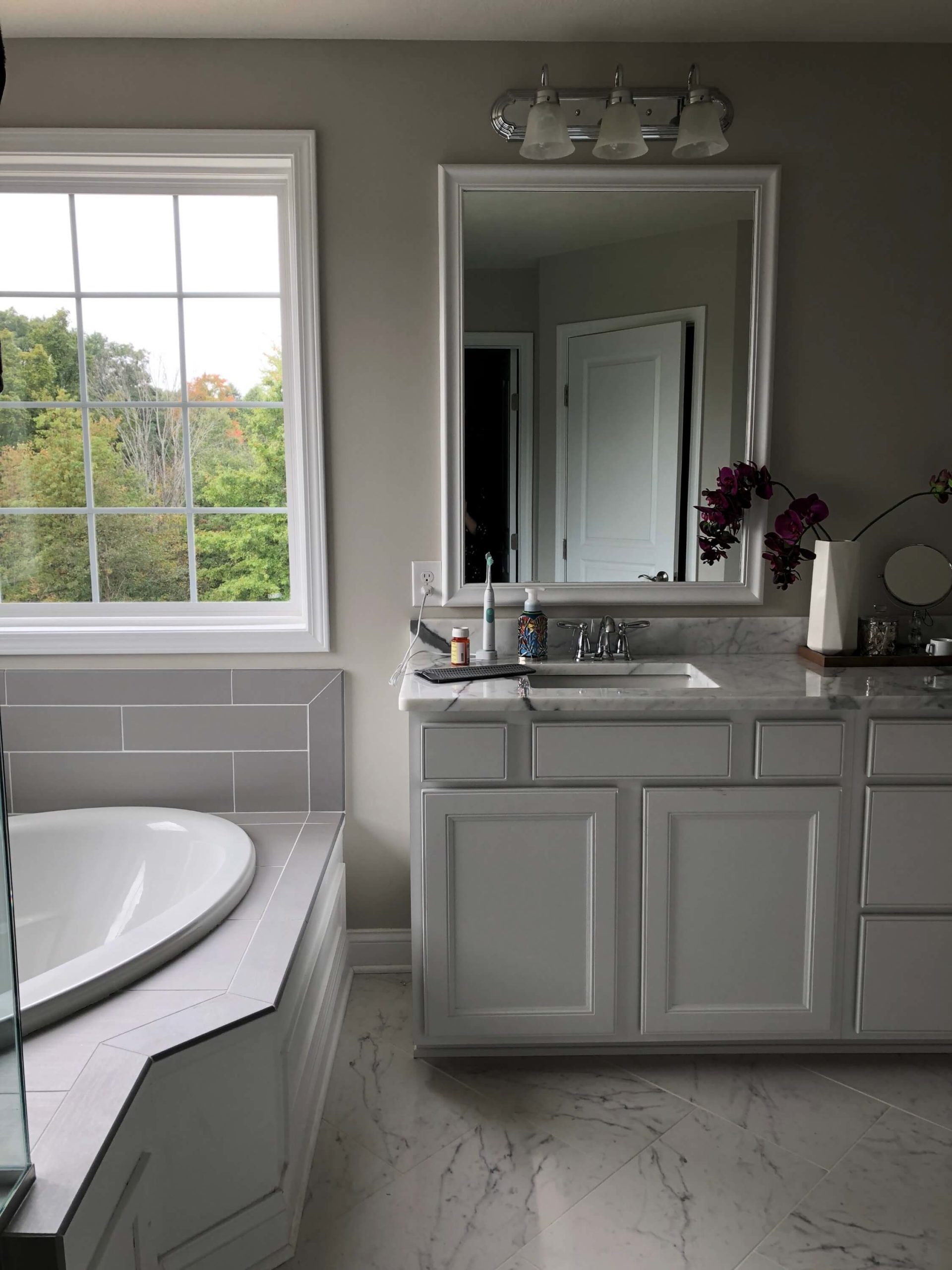 To complete the look, we added colorful custom valences, a beautiful chandelier, and acrylic hardware for that perfect amount of bling!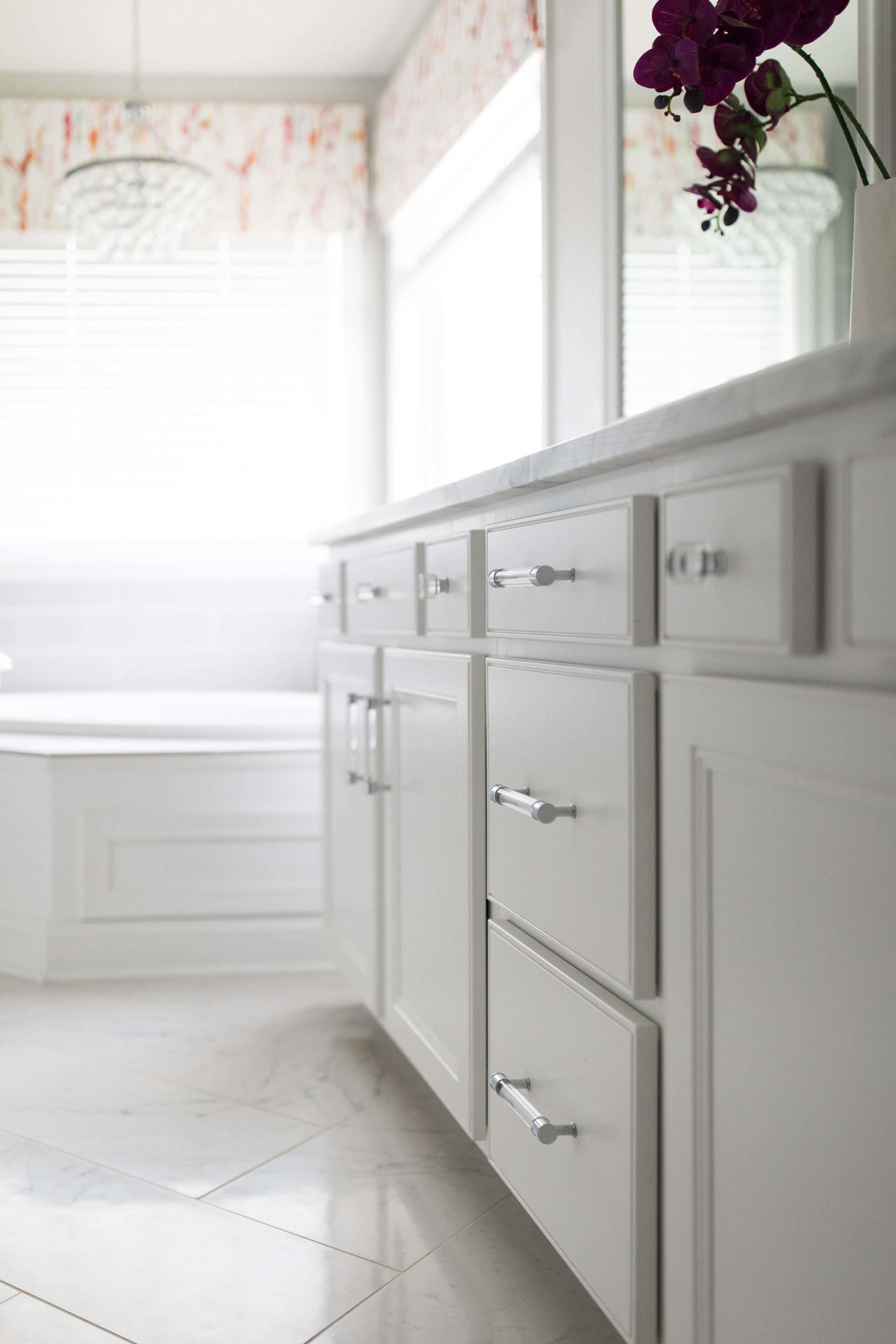 In this living room, the furniture was already quite nice. The sofa, accent chairs, and ottoman were all in good condition and were a great size for the space. However, the sofa's back cushions were unfortunately the victims of many doggy naps and were dragging down the look of the sofa itself. The clients also didn't have adequate side tables or task lighting in this room.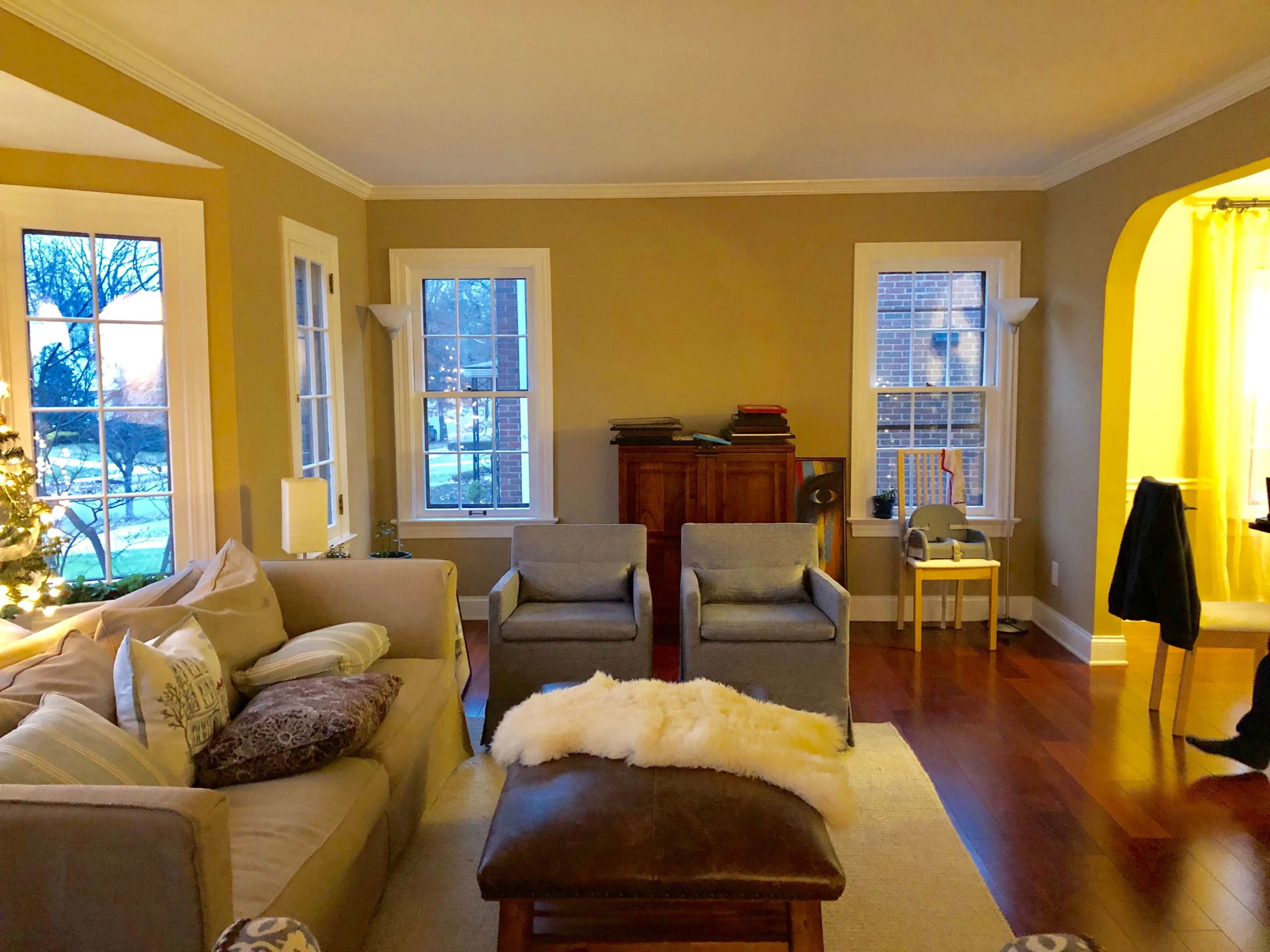 To spruce up the room, I added two beautiful blue end tables, matching table lamps, and some new custom pillows. That's all the room needed!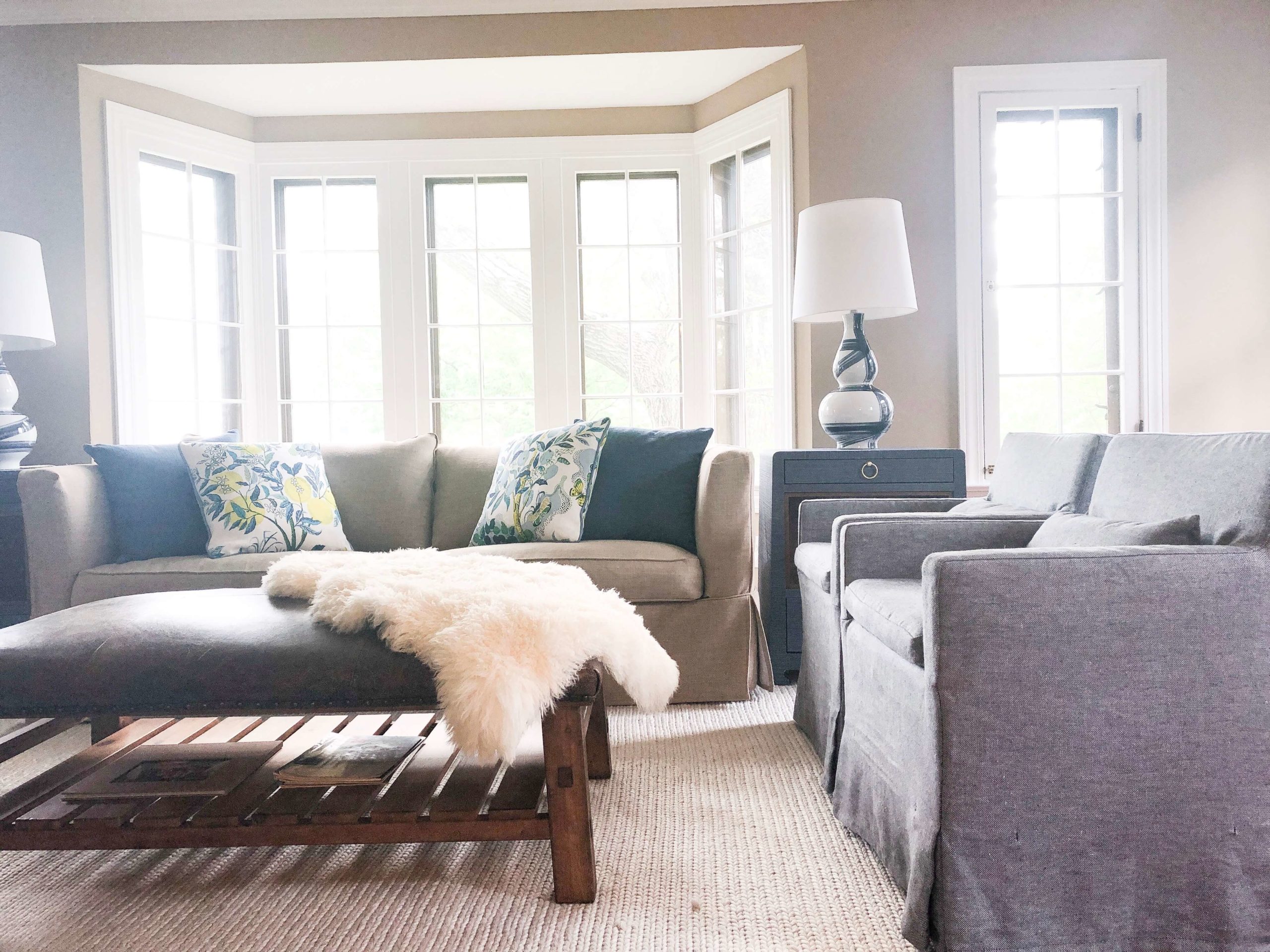 This bedroom had nice furniture and bedding, but the overall design was just falling flat. The desk lamps on the nightstands, the plain back wall, and the undersized light fixture were doing nothing for the overall design.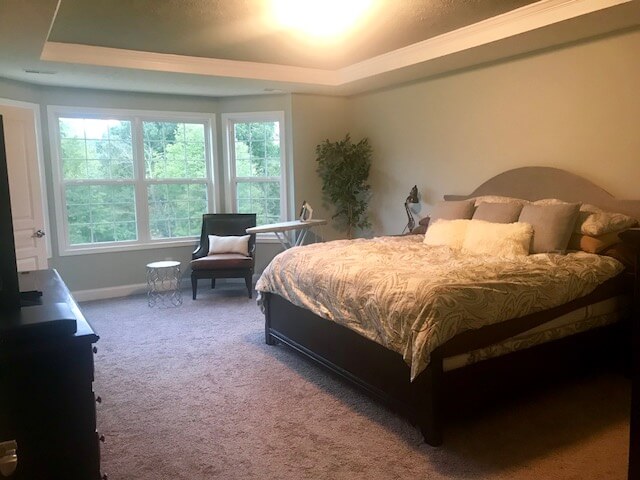 We added beautiful molding for interest on the feature wall. We swapped the desk lamps for beautiful swing-arm sconces and brought in an appropriately-sized chandelier.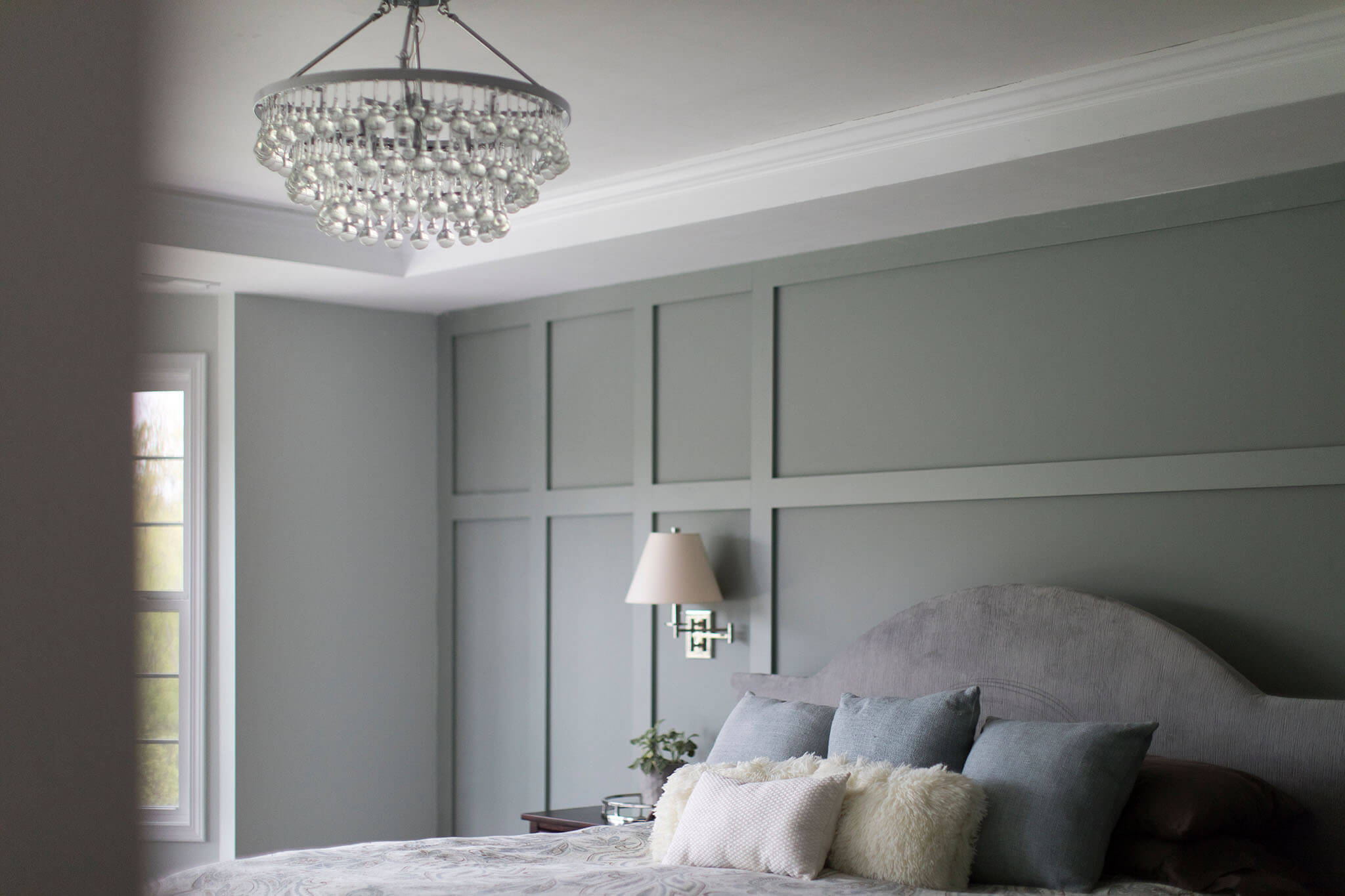 See how small details can make a big impact in a space? If you're struggling with these final details, please don't hesitate to
#InteriorDesign #BeforeAfter #HudsonOH