Here are some things clients have shared with me regarding what they have regretted doing in their Primary Bath renovations. These were previous projects that they did before meeting me, of course!
1. Using White Grout on the Floor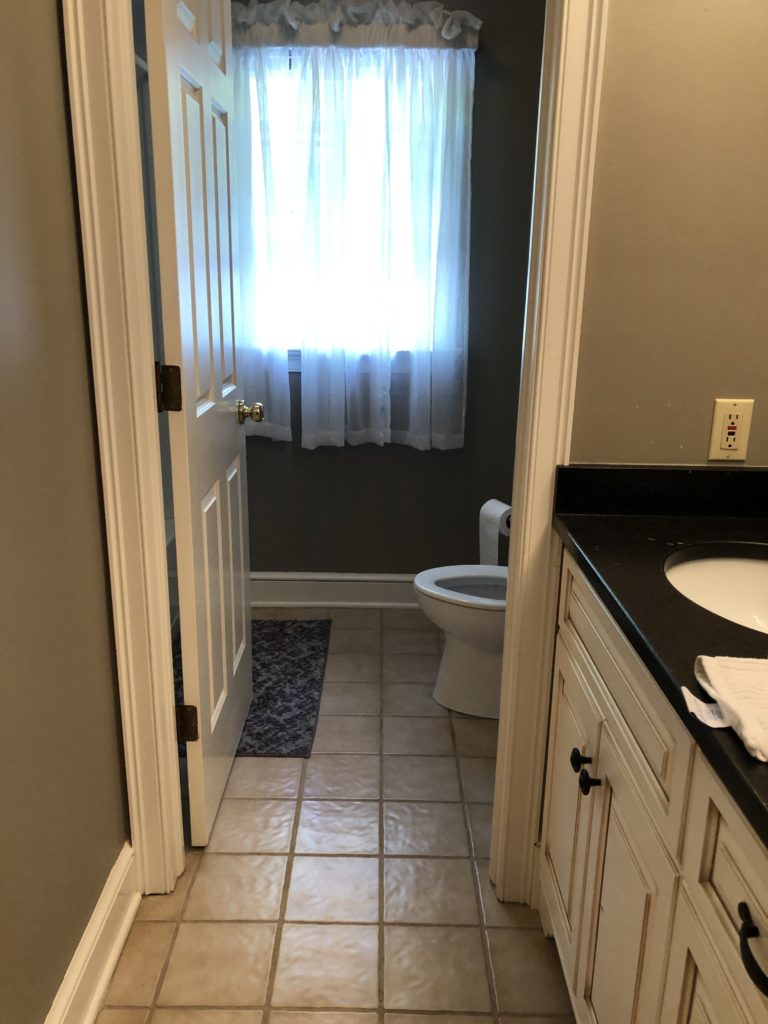 White grout does not stay white. Period. It doesn't really matter how neat you are. The oils in your feet alone will make most white grouts turn a color. I have a client who had really fancy epoxy grout put into his kitchen. The people who did it claimed that it would in fact stay white – enter more empty promises here… It is not white. So, it's not white, it's only two years old, they've taken really good care of it, he gets down and scrubs it and yet, it's not white and doesn't stay white. Don't do white!
Instead, use a gray or beige grout!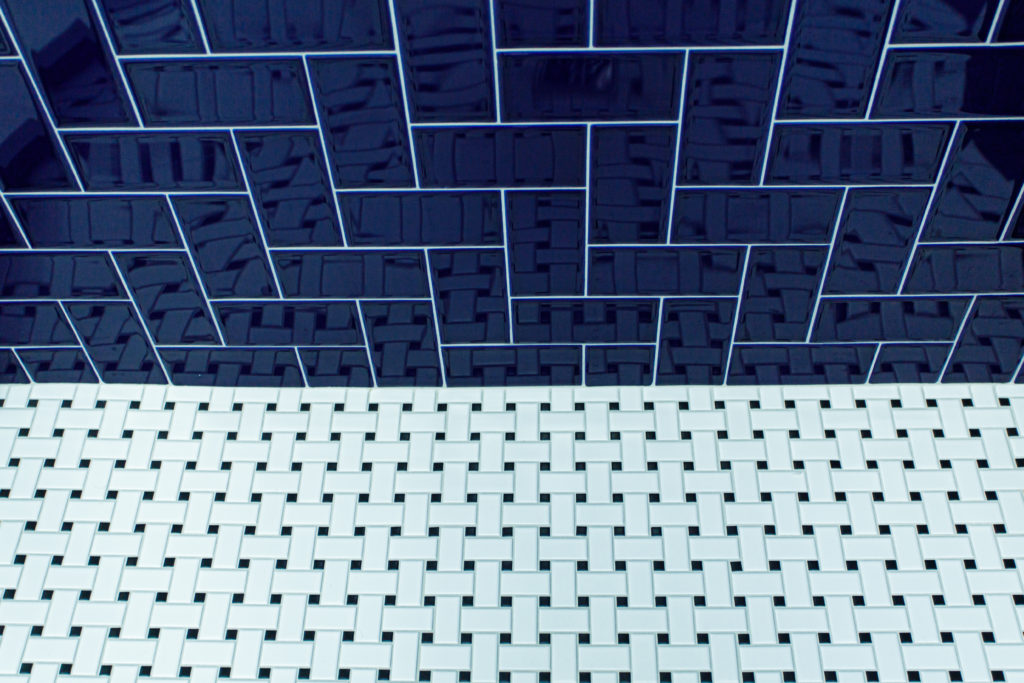 2. Installing Vessel Sinks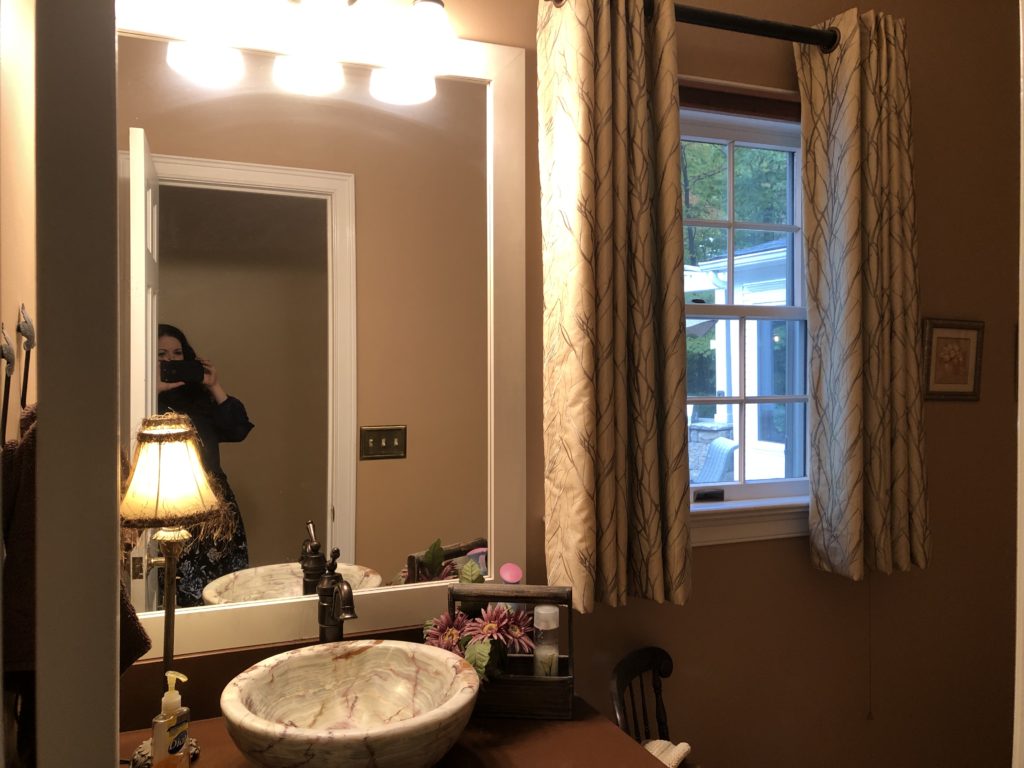 Round vessel sinks were really popular for a few years, but their popularity has gone down recently. Why? Because people realize that in Primary Bathrooms, vessel sinks take up a lot of storage space on your counter. They're also really a pain to clean underneath.
Rectangular vessel sinks are still having a moment. These sinks usually take up almost the entire counter. For a Primary Bath, you need counter space for your products. Vessel sinks are fine for Powder Room or even a Guest Room that's not used very often, but don't do that to your Primary Bathroom. You're going to regret it.
Instead, undermount your sink so that you have plenty of counter space. Undermount sinks are easy to clean, too!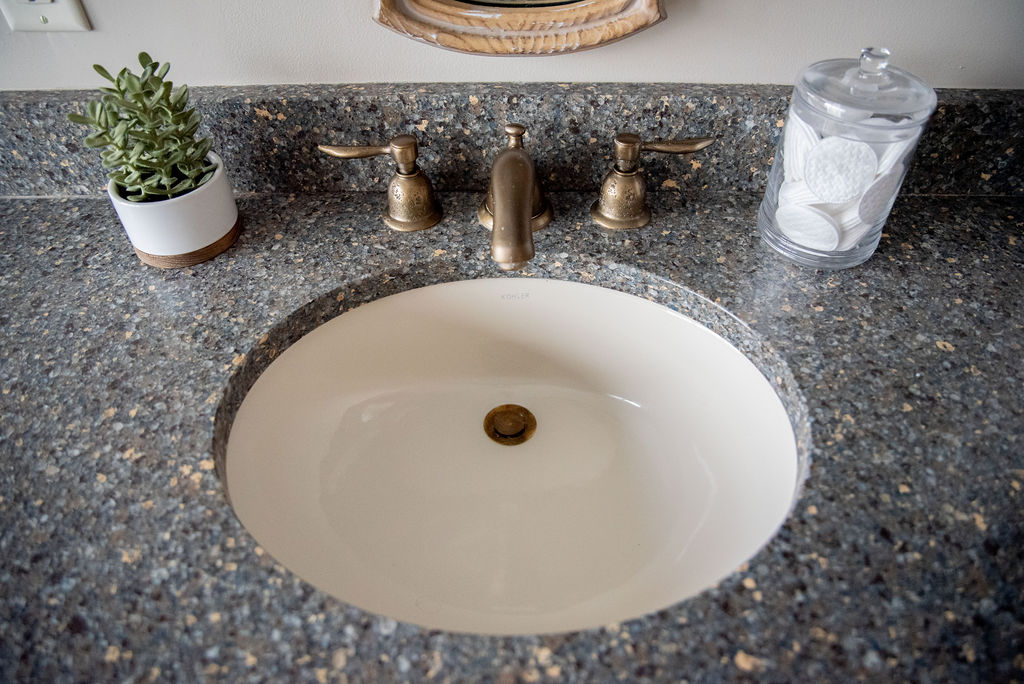 3. Using the Same Tile on the Floor and Walls
Using the same kind of large-scale "blah" tile on the showers as you did on the floors is a very builder basic look. It's essentially what builders like to do in their spec homes and flips.
Instead, mix up the tile a little bit! Do a different tile for the shower walls as you would do for the actual floor in the bathroom. (The tiles can still all be neutral colors. I know not everyone wants a blue shower, like I did!)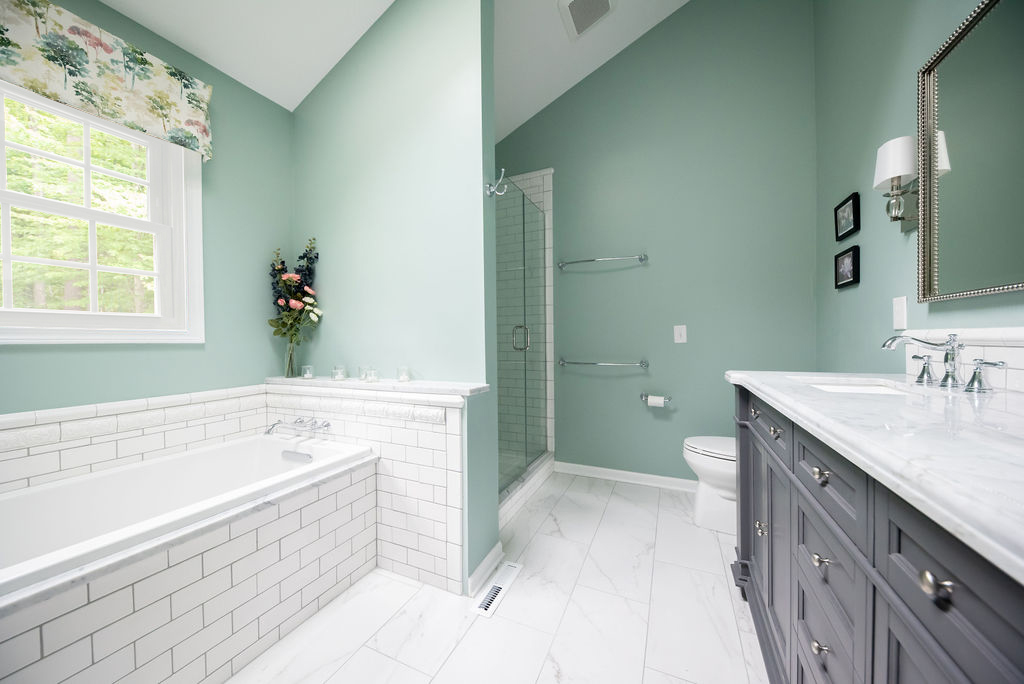 4. Installing a Vanity with No Drawer Space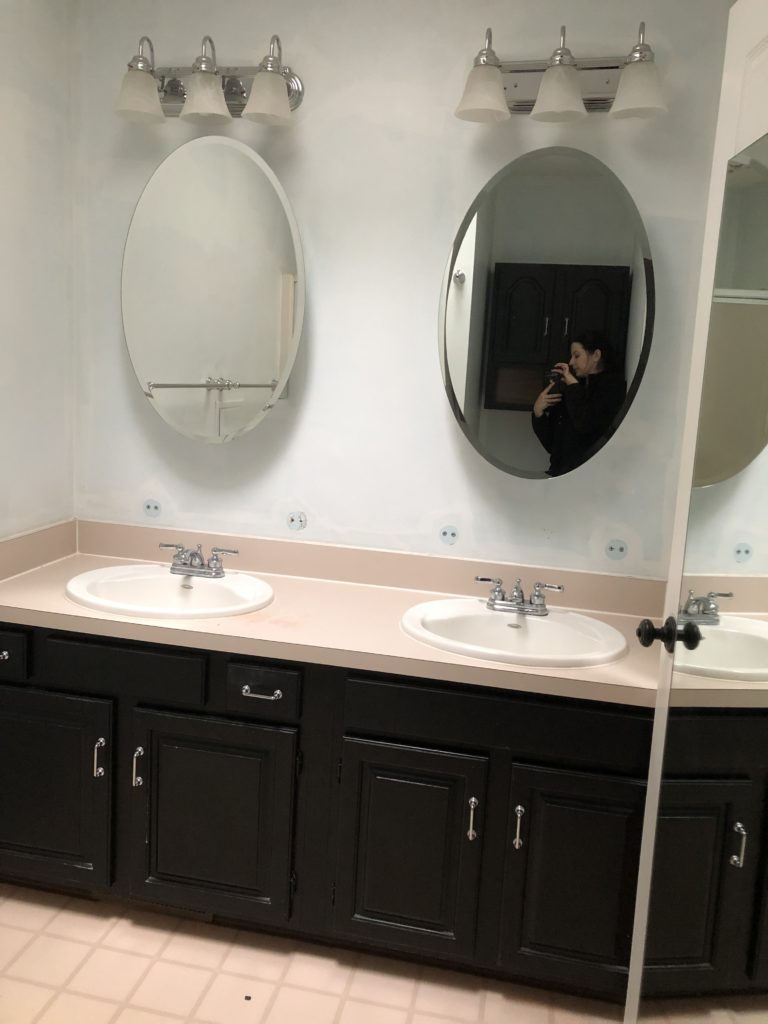 Vanities that have two cavernous doors underneath have a lot of space that is really difficult to organize. Most products we use in the bathroom are pretty small. Toothbrushes, combs, floss, makeup – all of those small. If you have a cavernous space, how are you going to organize all of the small products?
Drawers provide a much better opportunity to actually keep your stuff organized, instead of losing everything in the cavern that is underneath your vanity sink. Even if the drawers are shallow, you can put products in on their sides.
5. Forgetting Shower Niches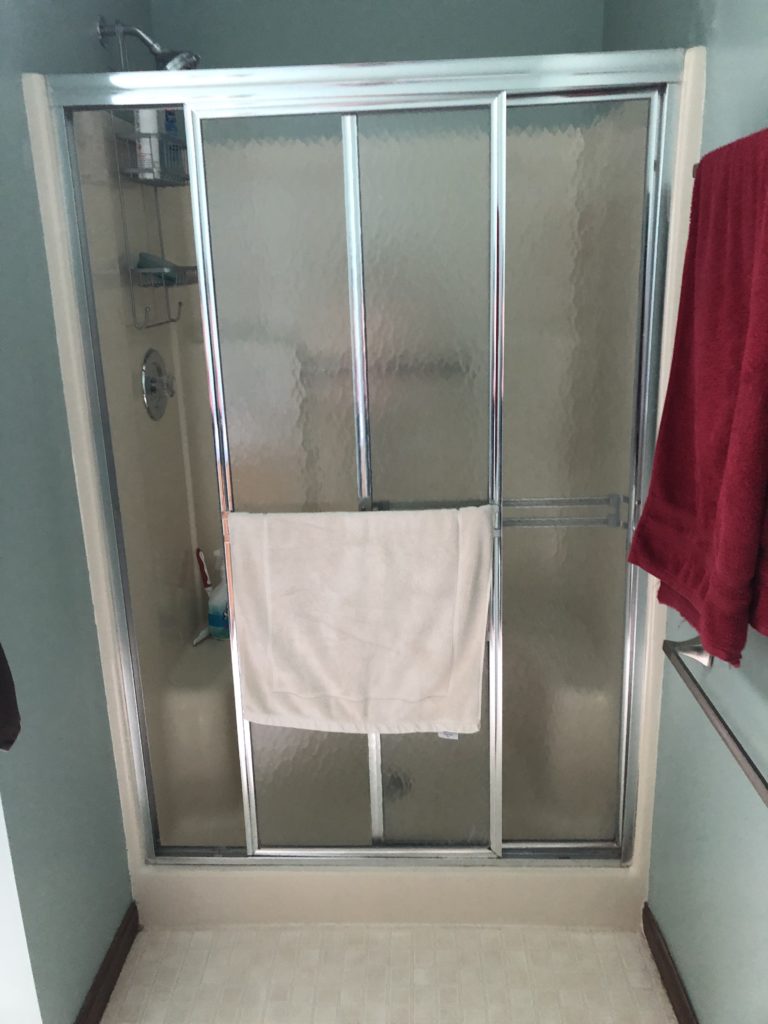 Shower niches are recessed spaces in the shower for your products. If you don't add shower storage, you're going to end up going to a big box store, getting one of those hideous wire racks that rusts, putting that over your brand new shower head, and using that as your shower storage. Most people have shampoo, conditioner, body wash, some sort of sponge for cleaning yourself, razors, shaving cream, and more in their shower. Make sure you account for your product needs when designing your new shower!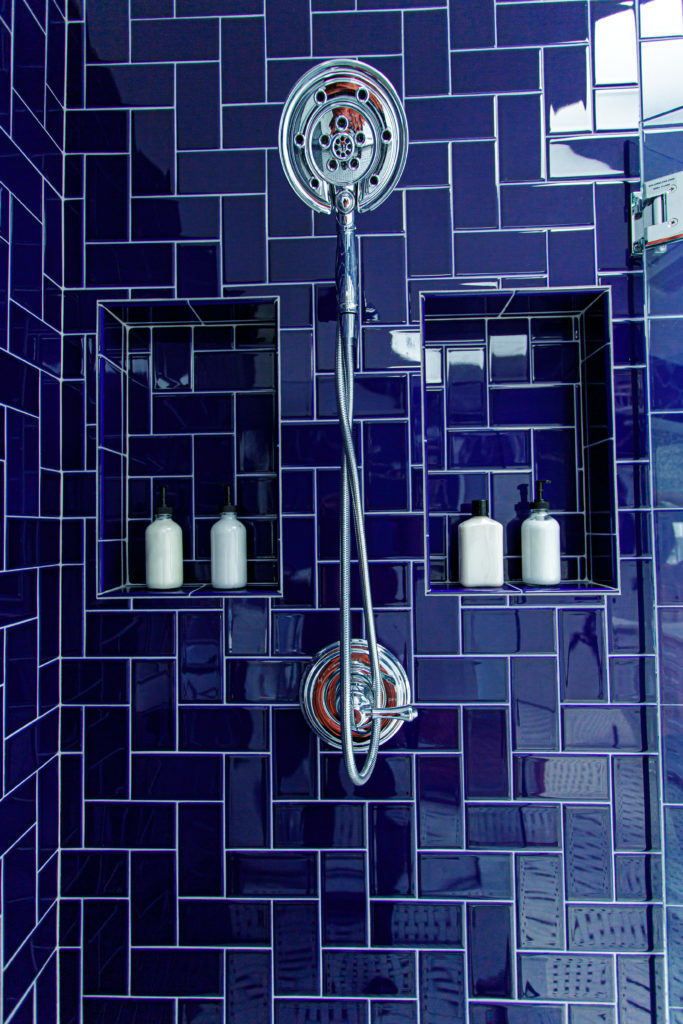 6. Underestimating Marble Upkeep
The final thing client's have shared with me on Primary Bathroom renovation regrets is not being true to themselves when it comes to recognizing the maintenance of marble. Marble is beautiful and can be completely appropriate for a bathroom. However, it has to be regularly sealed every six months or so. You have to keep up with the maintenance or else it will start to stain because it's a porous material.
Be real with yourself if you don't take care of your house that way. A lot of people (including myself) don't. That is totally fine – it's your house! Be honest and realize marble is not for you. There are a lot of porcelain and ceramic options out there that look like marble without the maintenance of marble.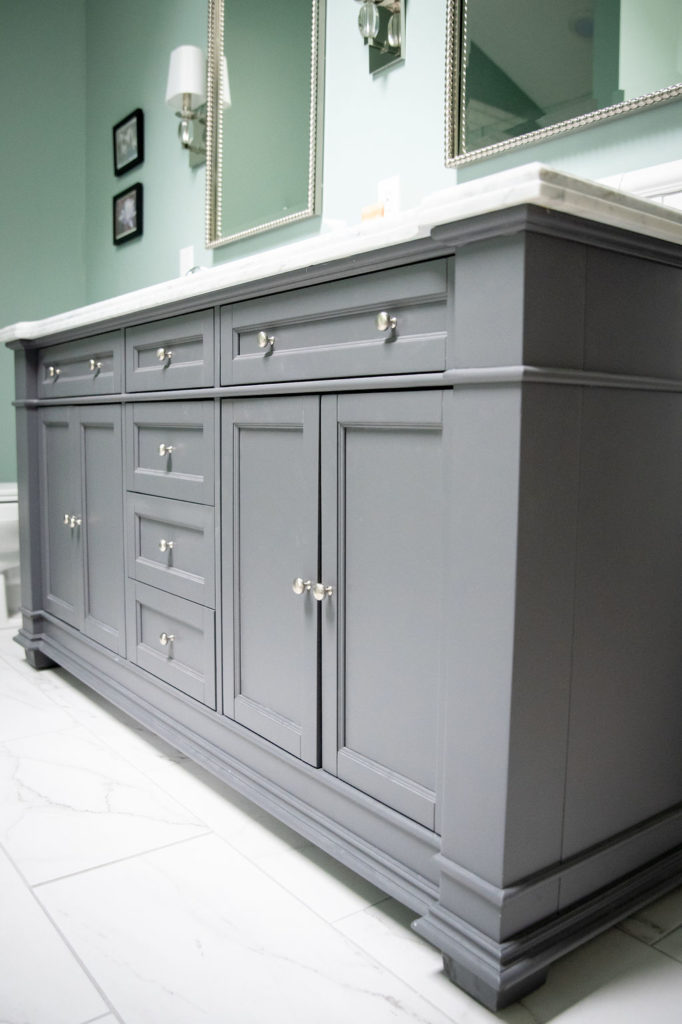 Want to discuss your Primary Bathroom? Book a Discovery Call!