Kitties are awesome companions, and us cat lovers will do almost anything for our furry friends. However, they can wreak havoc on our stuff! Here are five tips to keep your house beautiful and cat-friendly!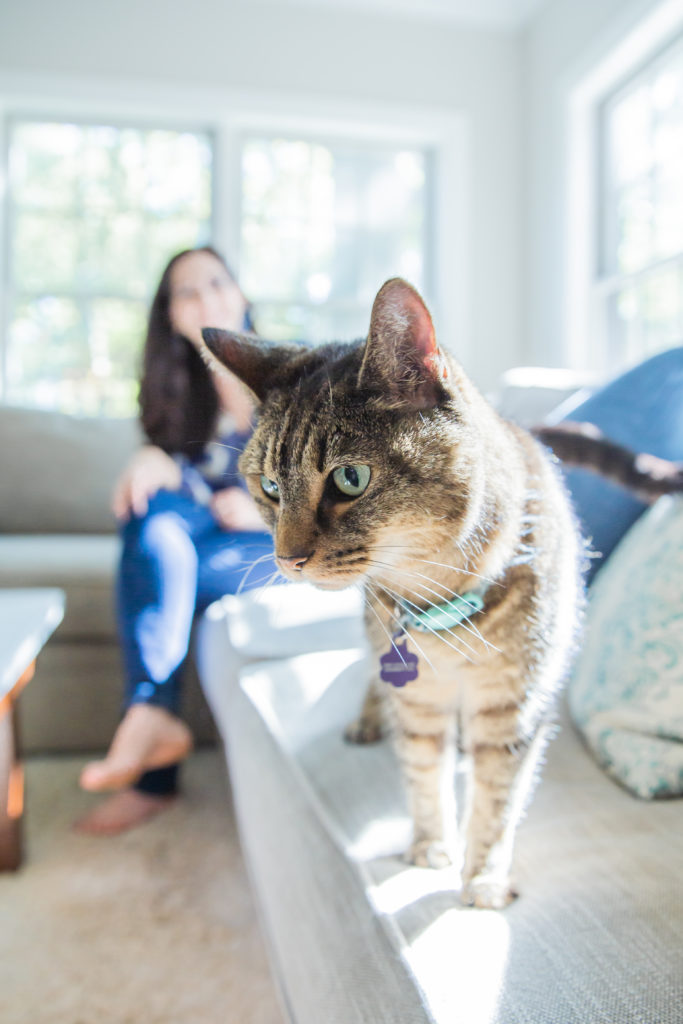 For upholstery, choose velvet, twill, or other really tightly woven fabric.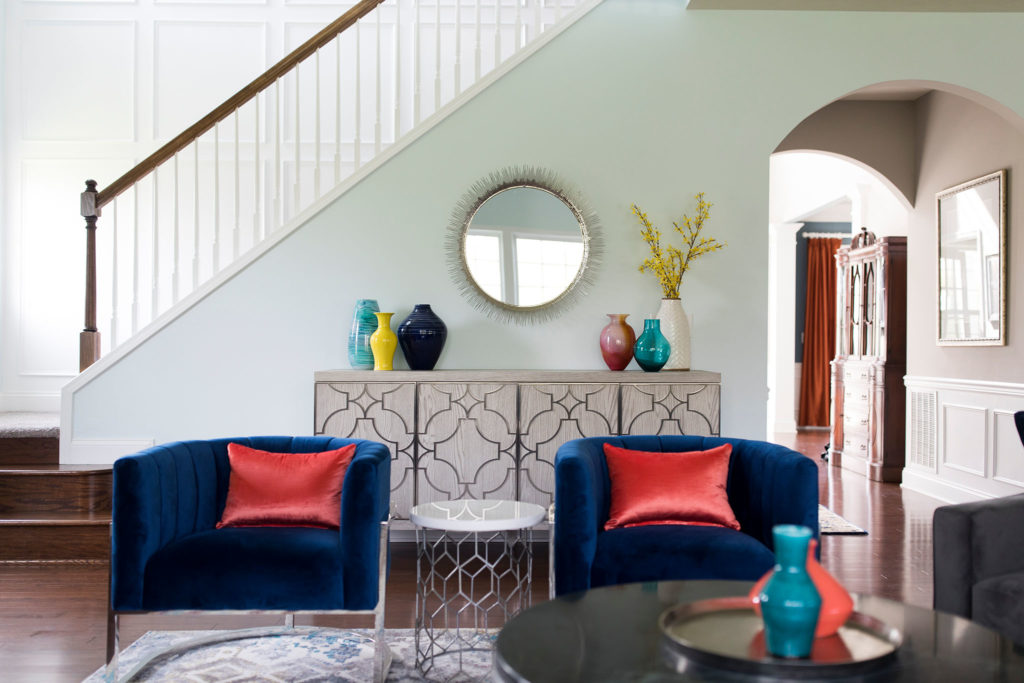 Cats can scratch the heck out of most leather, and their claws will get stuck in anything that's got a larger weave or has lumps (like tweed).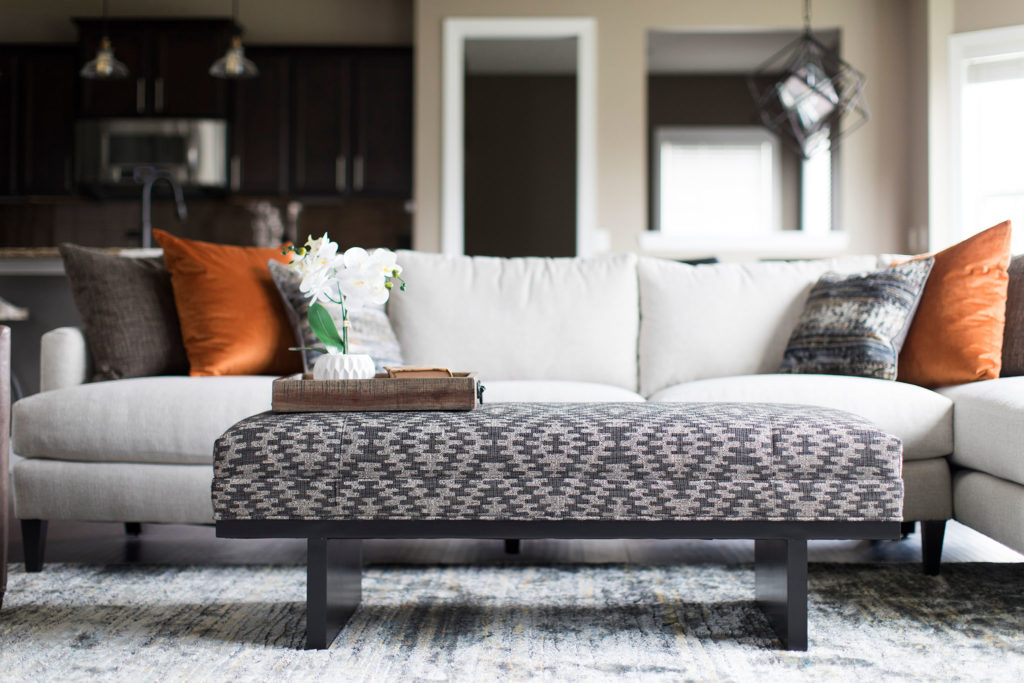 2. Your best bet for rugs is a cut pile rug.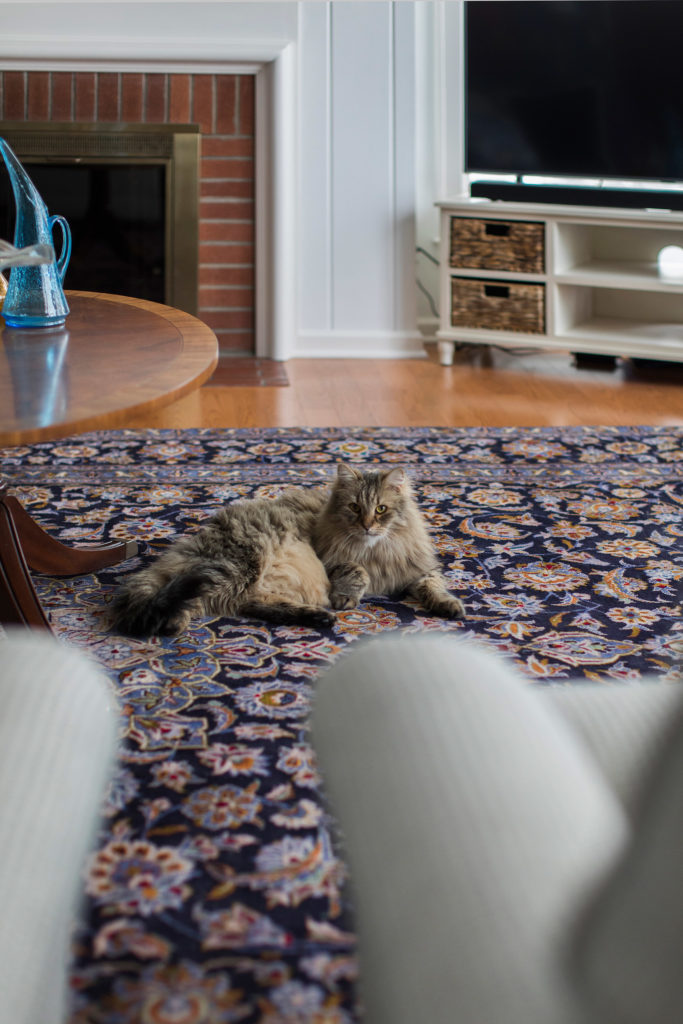 Avoid anything with loops because cats' claws will snag and rip out the loops. Also avoid natural rugs like jute, abaca, etc. They'll rip those apart. Think about it – their scratching posts are often made of similar material!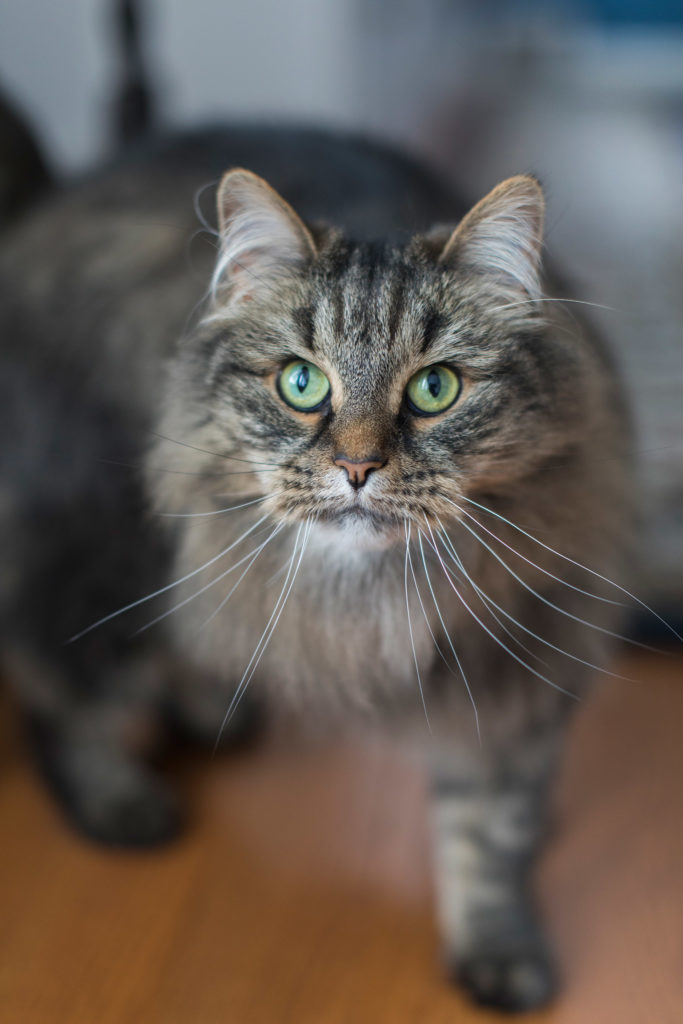 3. Make sure your drapes are cat-friendly. If your cat is prone to using soft material as an alternative litterbox, make sure your drapes don't pool on the floor (this one's from personal experience…).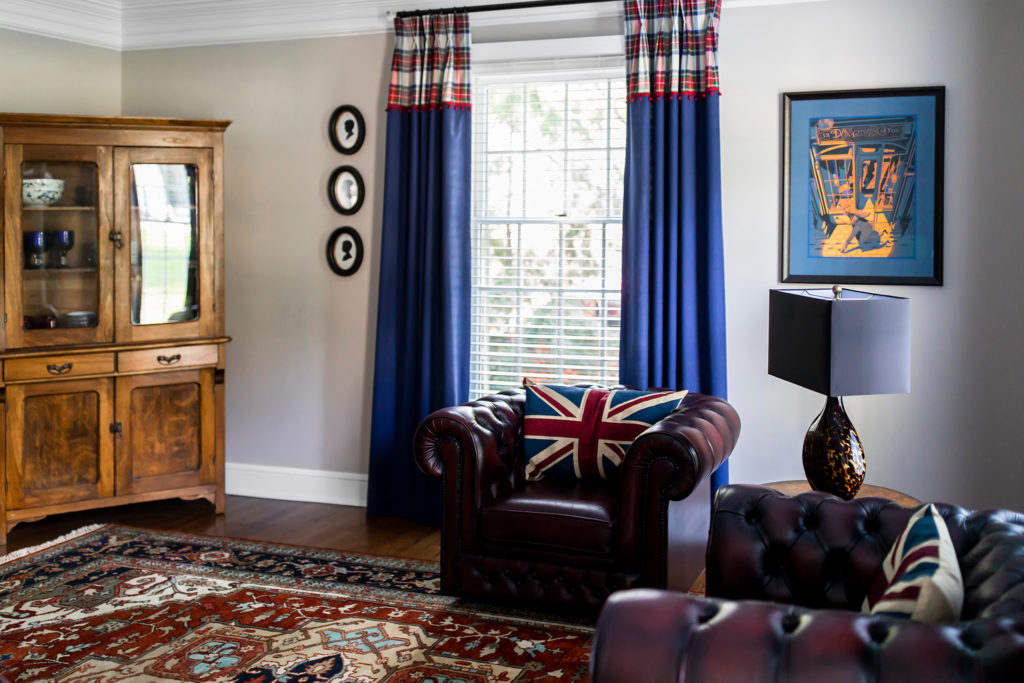 If the cats want to climb the drapes, again go with a tight weave and hope for the best.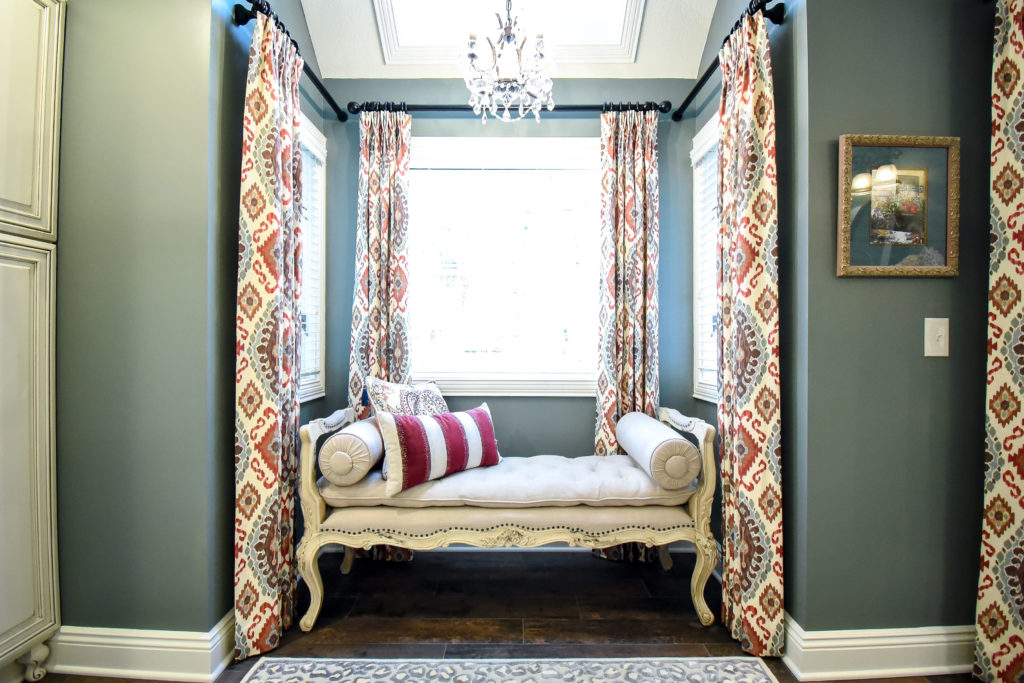 4. Choose cat-friendly pillows. Beads and fringe are toys in your kitty's eyes! Embroidery can also get stuck in kitty claws, so choose a printed fabric instead.
Instead, pick a pillow with a contrast welt cord or a fun print (or both!).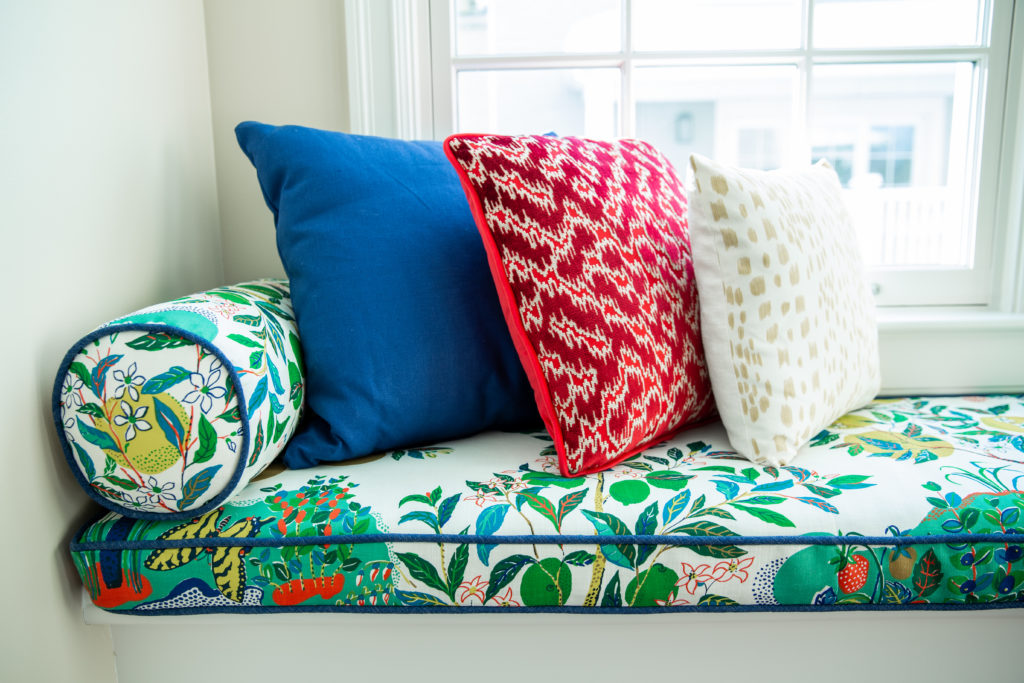 Accent pillows should also have removable inserts and be washable, just in case of accidents.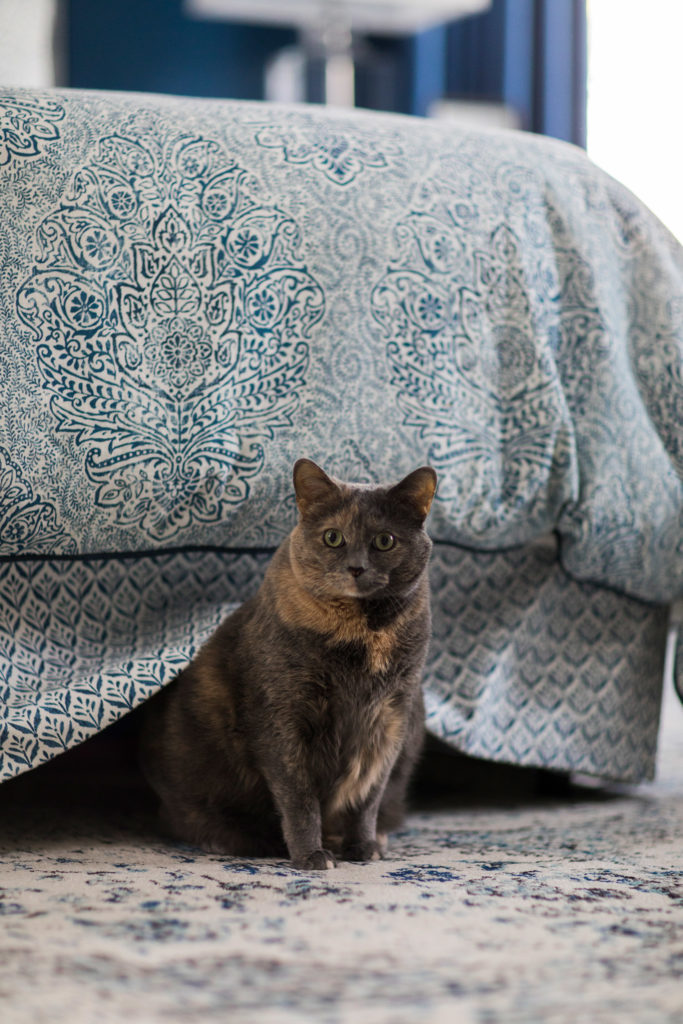 5. If kitty loves to scratch the hardwood table legs, a stone or metal table base is a great alternative.
As a lifelong cat owner and an interior designer, I promise you don't have to live in a destroyed house. There are many options out there that are much more cat-friendly than others. Contact me if you're ready to upgrade!