Curious what folks tend to love after their kitchen renovations? What about their biggest regrets?
A few day ago, someone posed the following questions to a local Foodie page:
"We are on to the organization, arrangement, and configuration of the interior our kitchen cabinets and pantry for our remodel. Fun but a little daunting.
What do you love about yours? What do you wish you had? What do you wish you could do away with?"
Kitchens are highly personal and subjective space. It's tough to determine what's best for one specific person based on what others like in theirs. I strongly advise against generally crowdsourcing your design. However, based on my experience, here are some of my clients' top answers:
What they love:
1. An unencumbered island – large counter with nothing in it (no cooktop, no sink). Of course, this may not be possible with your layout (it's not in my personal kitchen), but I've never had anyone say, "Gosh, I wish I had less counter space on my island)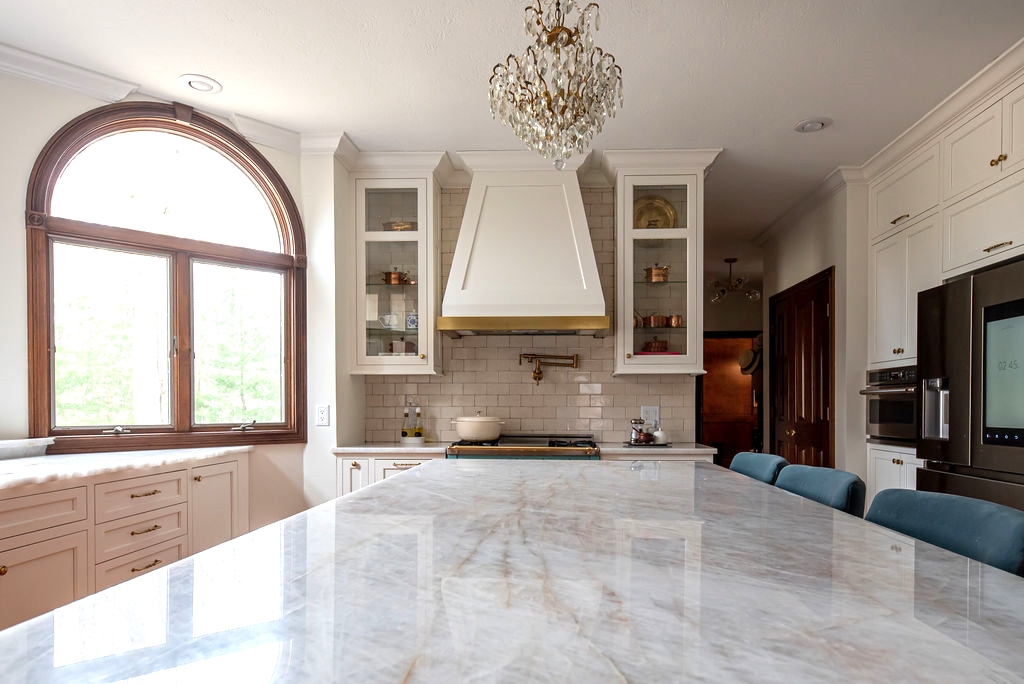 2. A large 18" trash pullout with two trash cans. No drawer above – you can fit large trash bags in these trash cans, plus you can divide trash and recycling easily.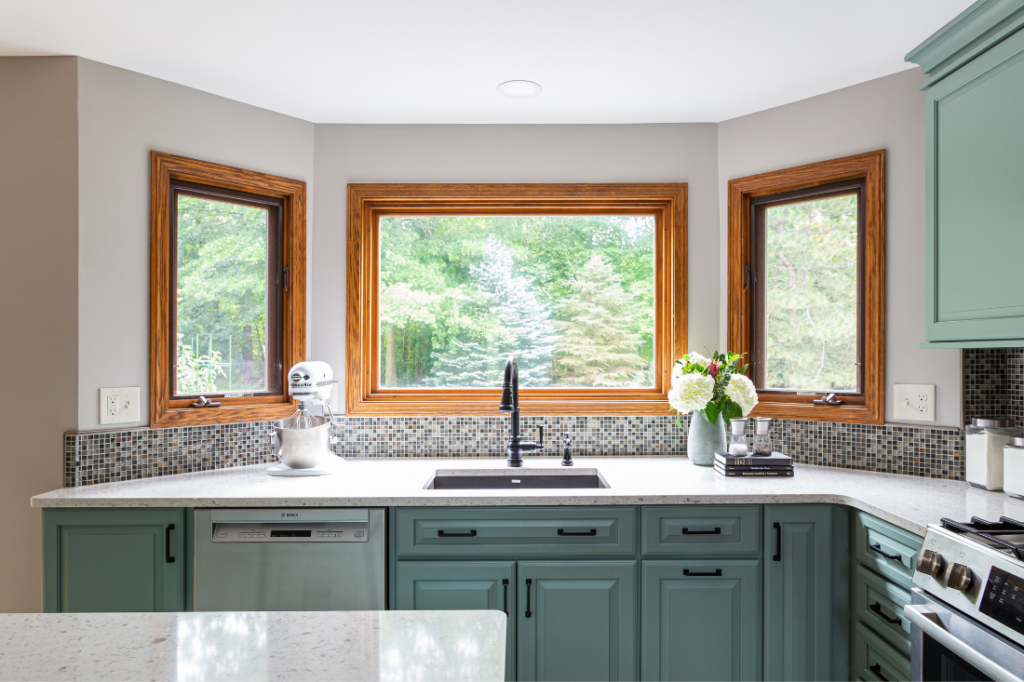 3. A microwave drawer. Way more ergonomic than a microwave over the stovetop, plus more aesthetically pleasing.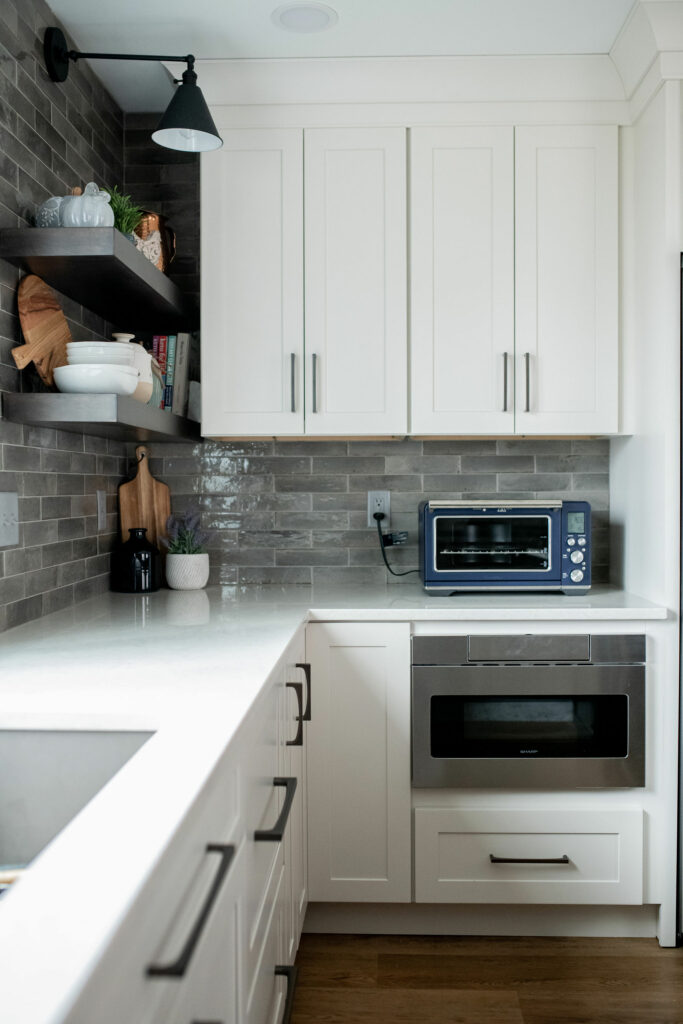 4. Paneled appliances that blend better into the kitchen (versus stainless steel).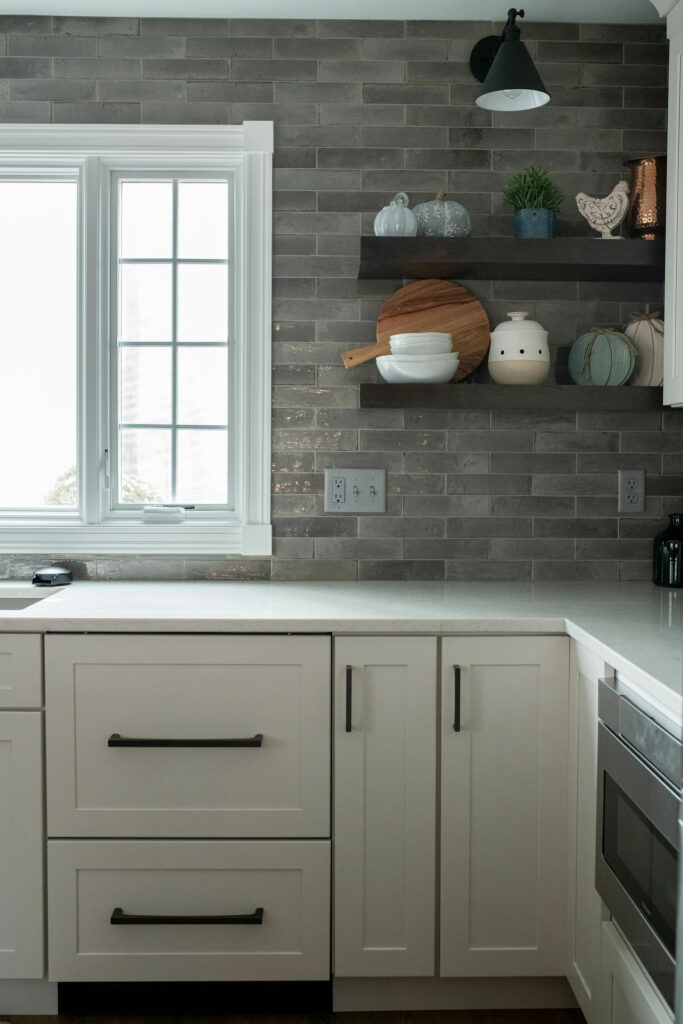 5. Way more drawers than lower cabinets. Deep drawers can hold all but the largest pots and portable kitchen appliances.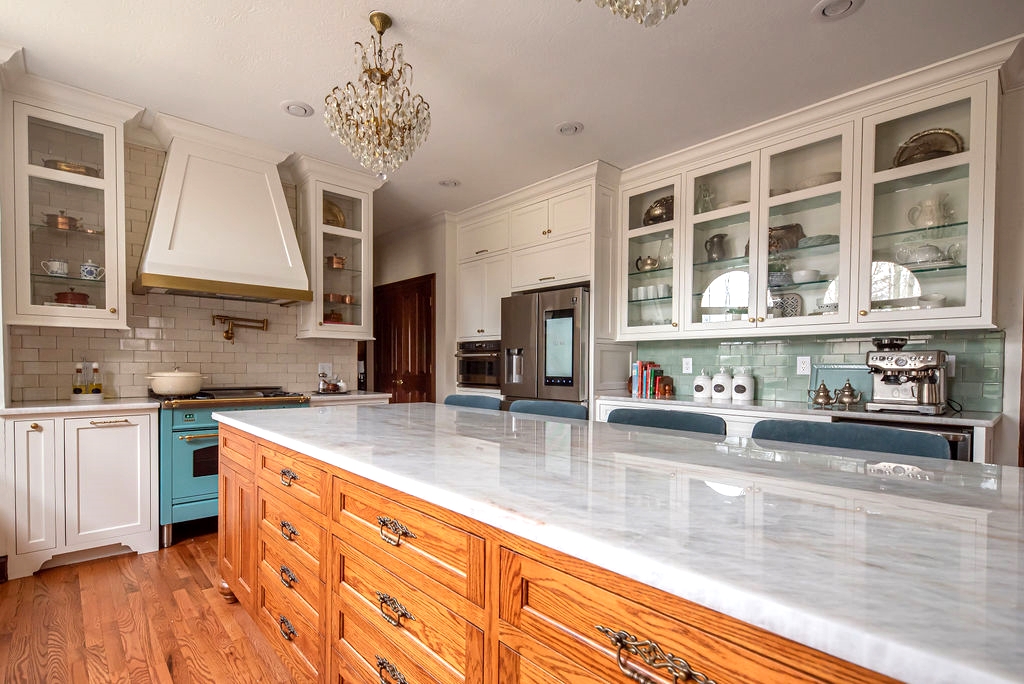 6. Deep full-height pantry cabinets with pullout drawers up to around 54" high. These can hold SO MUCH STUFF and it's easier to see what's what, versus having things stacked on stationary shelves.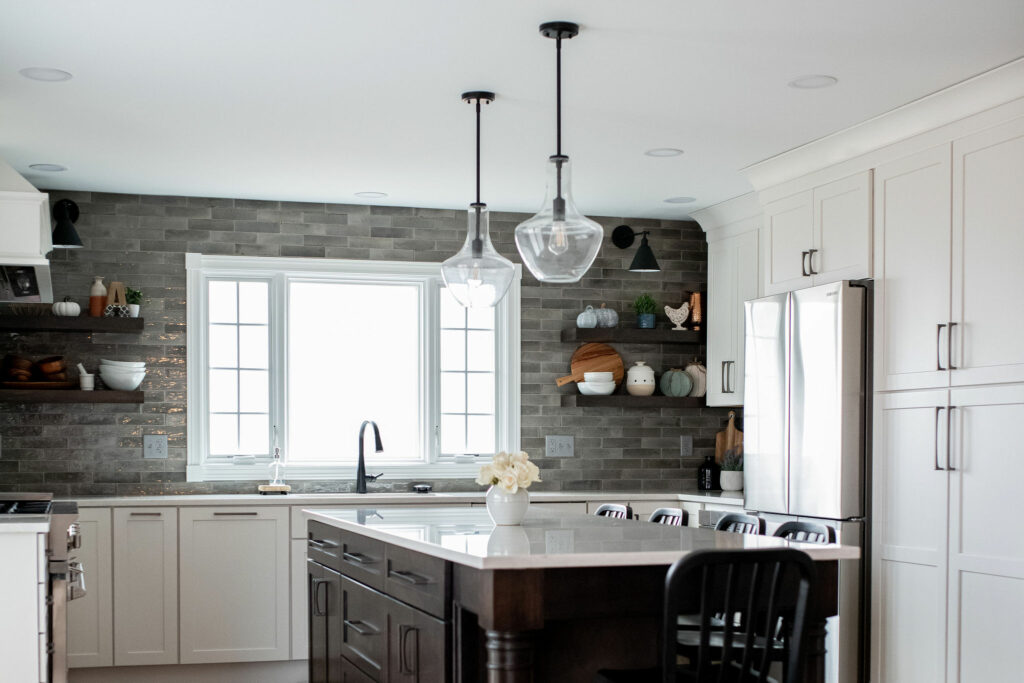 7. Quality faucets. The cheap ones from big box stores have plastic components. They leak. Don't do it. Spring for the good quality ones with metal components. There may be sticker shock. It's cheaper than a plumbing bill.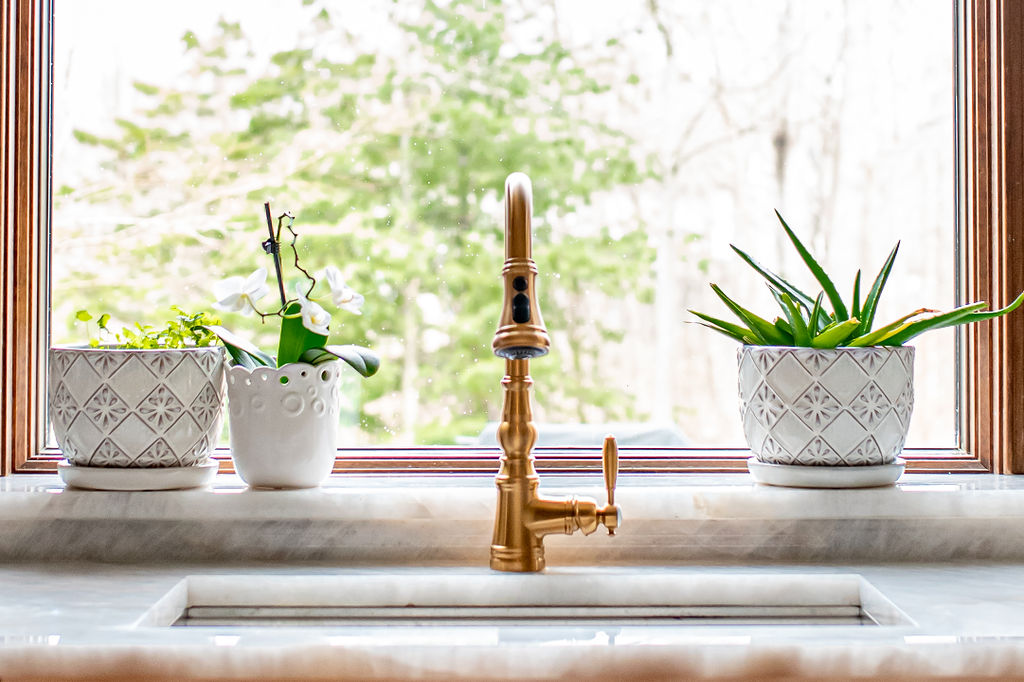 What they wish they had:
Regrets usually come from not properly doing an inventory of your kitchen items and making sure they'll have a "home" in the new kitchen. Sometimes people get so excited about the "look" of a certain kitchen design that they forget to actually consider the functionality of it.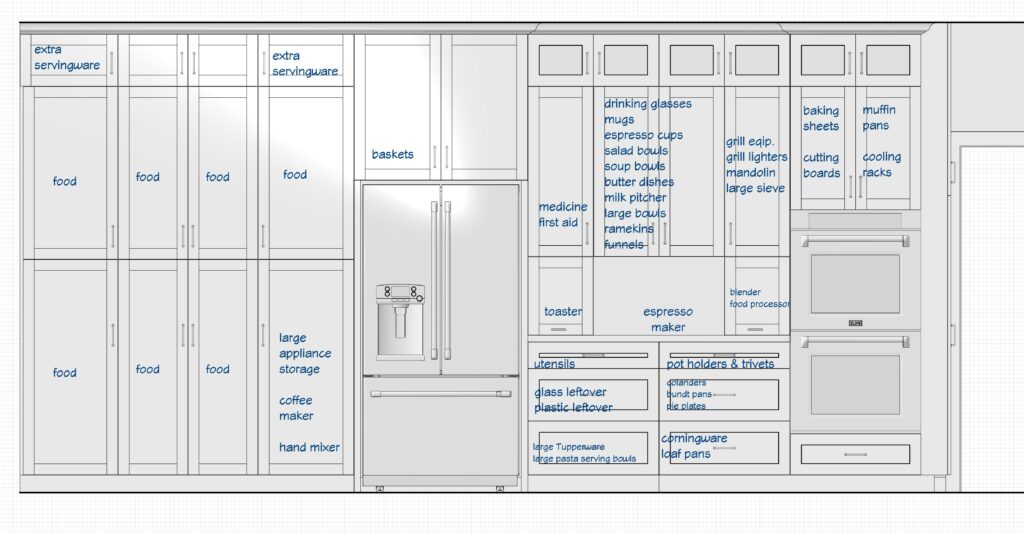 Also, put in a backsplash instead of a 4" splash of the counter stone.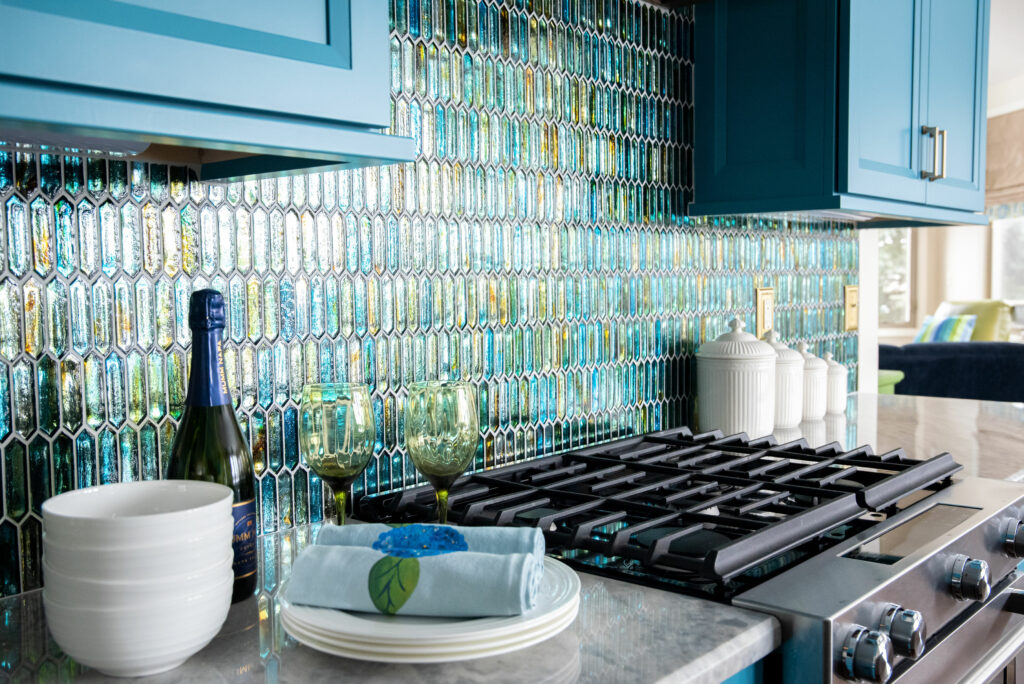 You cannot successfully add a backsplash later if you've put in the 4″ stone splash. It always looks like an afterthought because it is. See what I mean? That penny tile was clearly added sometime after the dark granite. (In case it's not clear, this is a "before" photo.)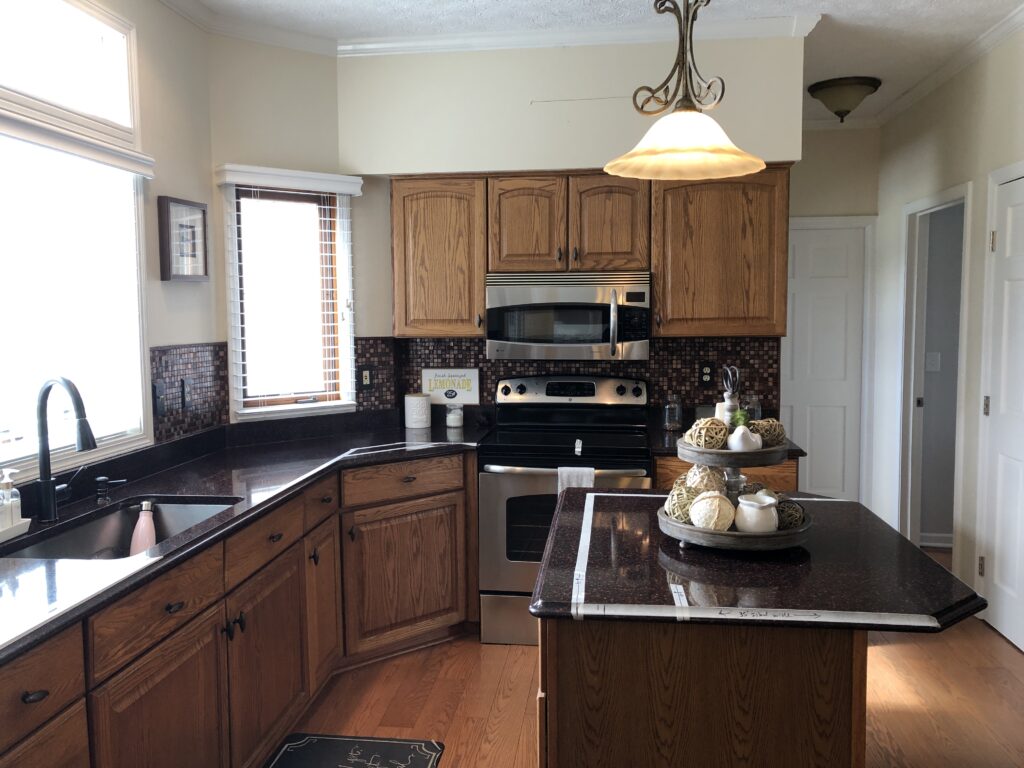 What they could do away with:
The second prep sink is the biggest "Why did we do that?" item that I've run across. Most people find they don't use it as often as they thought they were going to. (There are exceptions of course.)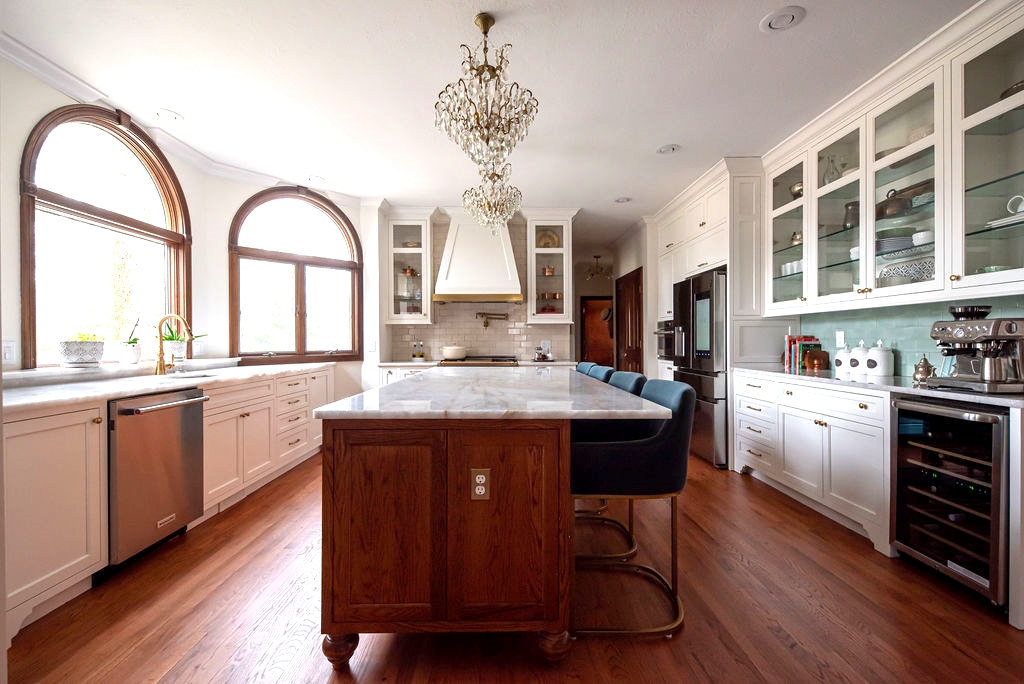 If you're planning a kitchen remodel, contact us to walk through your individual wants and needs. Kitchen are complex – you don't need to do it alone!