We now offer in-house cabinetry designs for your kitchen, bathroom, office, or bar! Our new software can show you what your new cabinetry will look like in your space.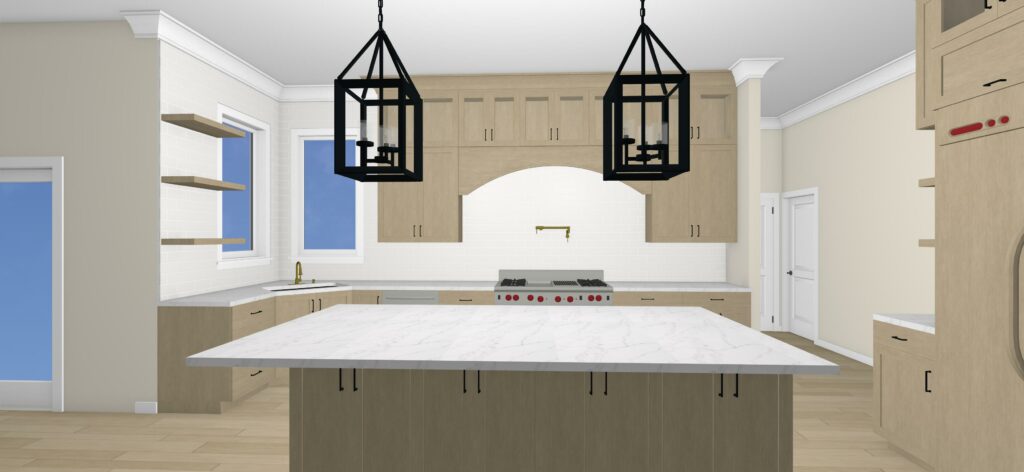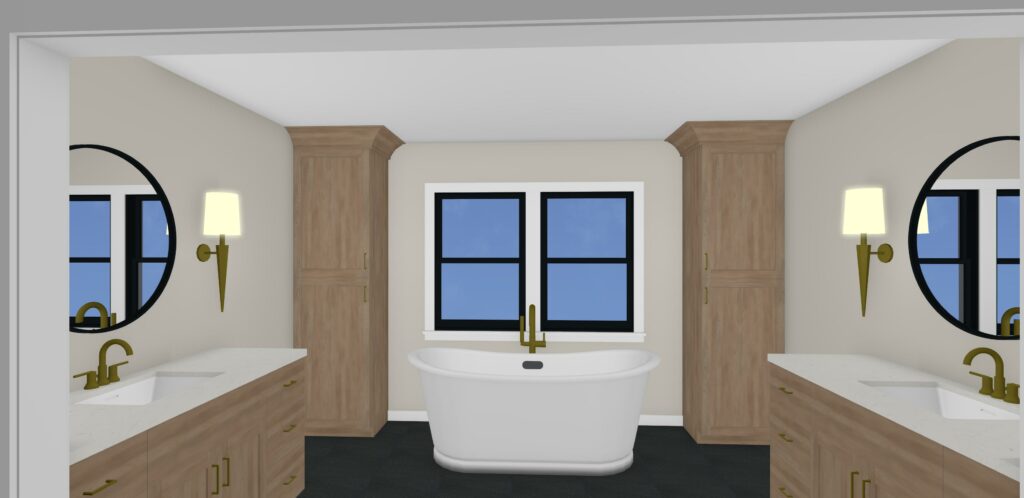 Our new software also makes furniture layouts easier to see in real life! Here's the floor plan view: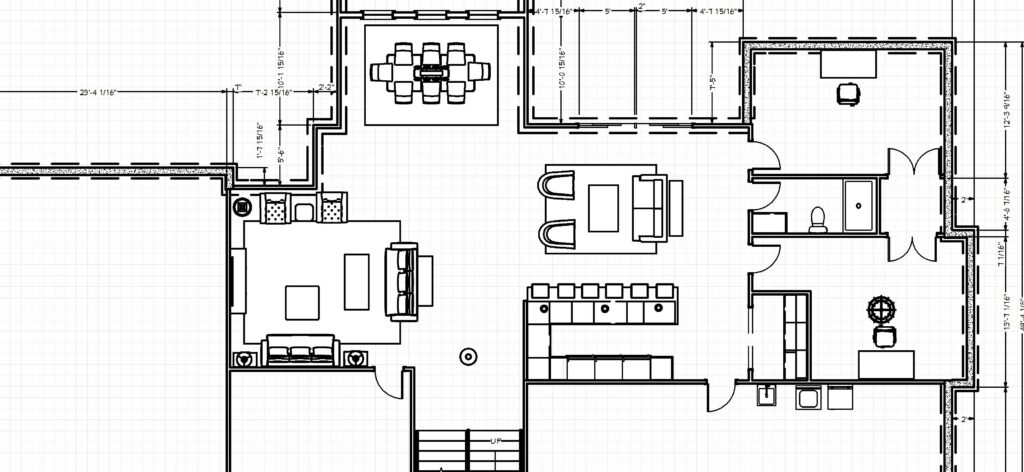 And here's the 3-D view! (Admittedly, the furniture selections aren't stellar, but the program allows you to see how furniture will fit into your space, from multiple angles!)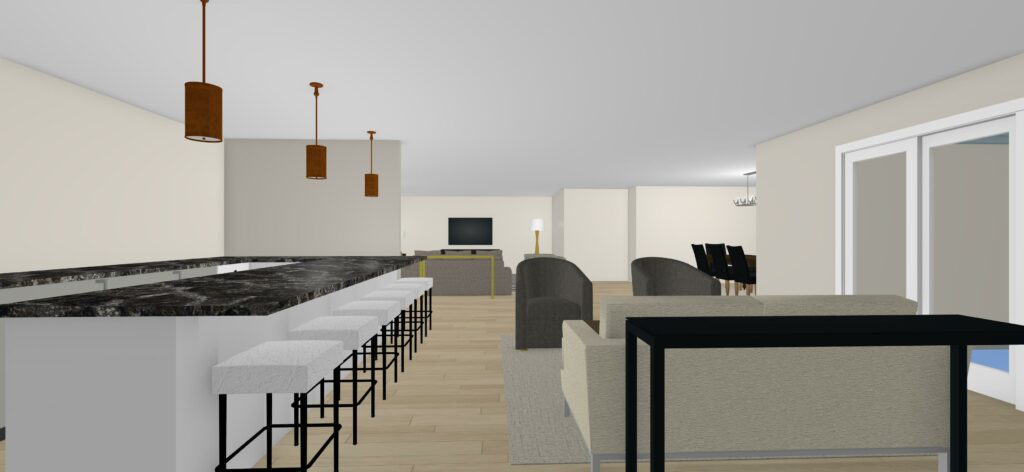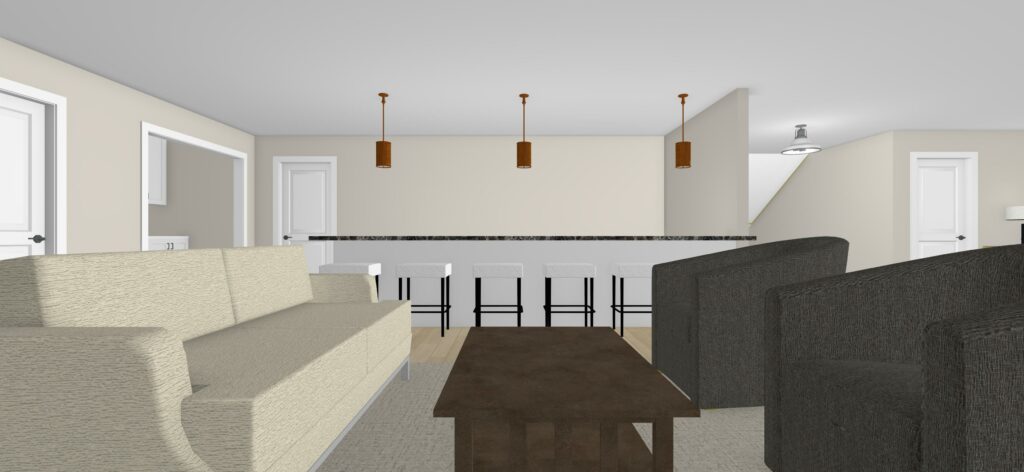 Are you hesitant to make a change without seeing what it'll look like in person? Book a Discovery Call to chat with Lindsey about how we can help!