Let's keep talking about that Initial Consultation! Part 1 is here.
Read on for tons of more info!
Nixing the Melon 
My client wanted a colorful powder room, but the existing orange was really too "melon" for her taste (it had pink undertones).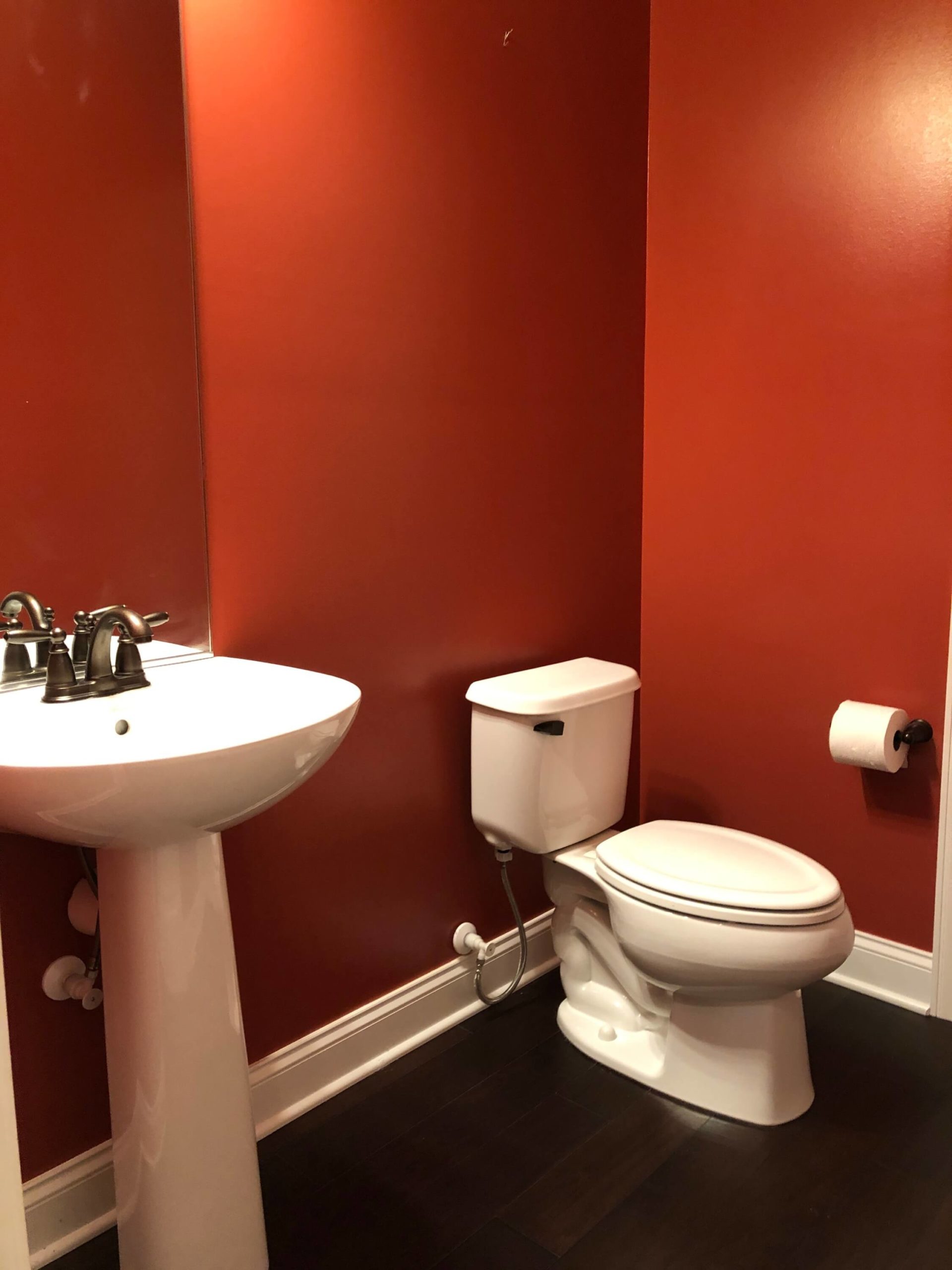 I selected a rustier orange – one of the only colors my client really loves – and she was thrilled with the subtle but noticeable change.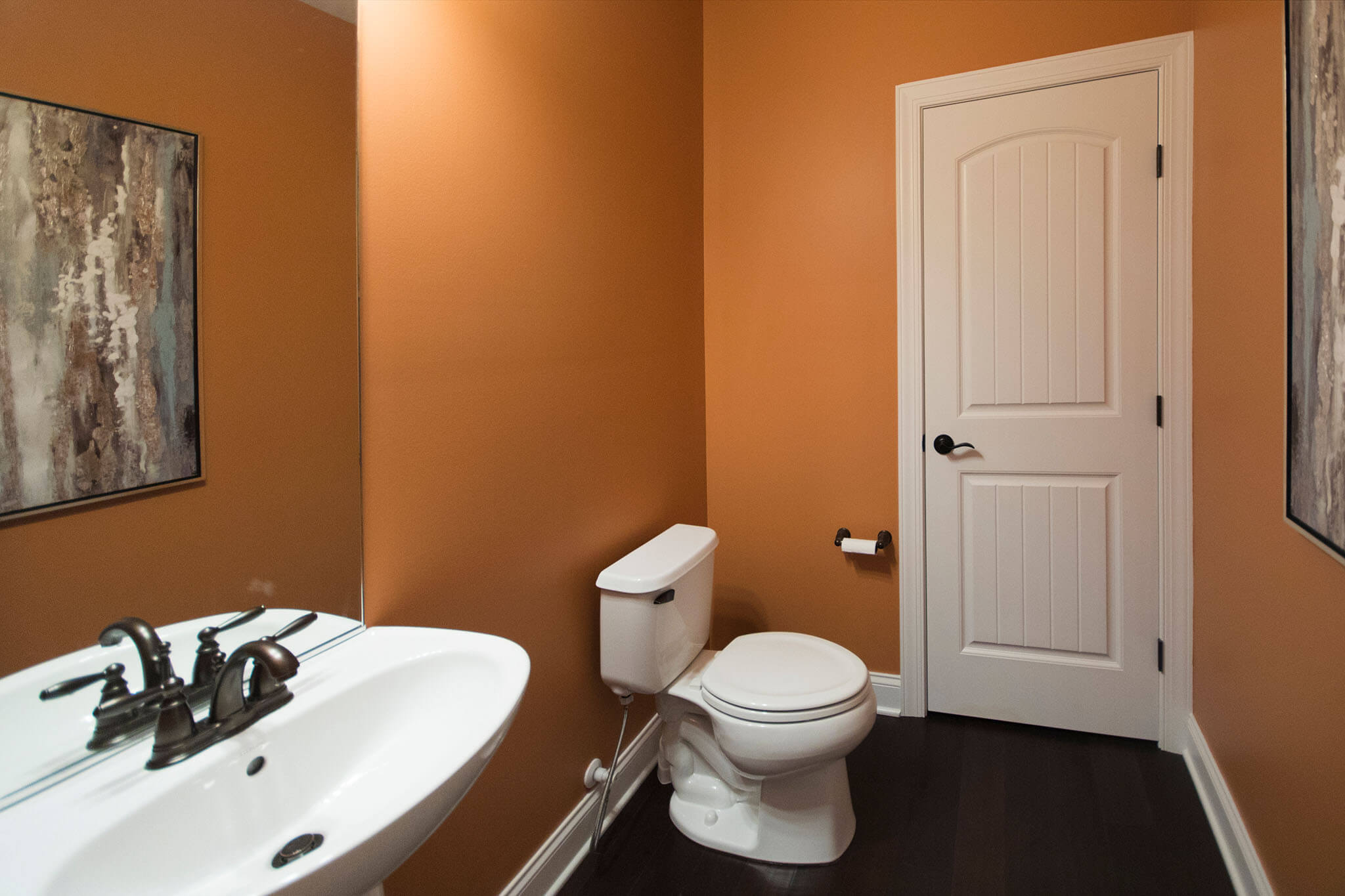 Fireplace Revamp
The original fireplace was builder-grade and very drab. It also lacked the contemporary feel my clients really wanted for their home.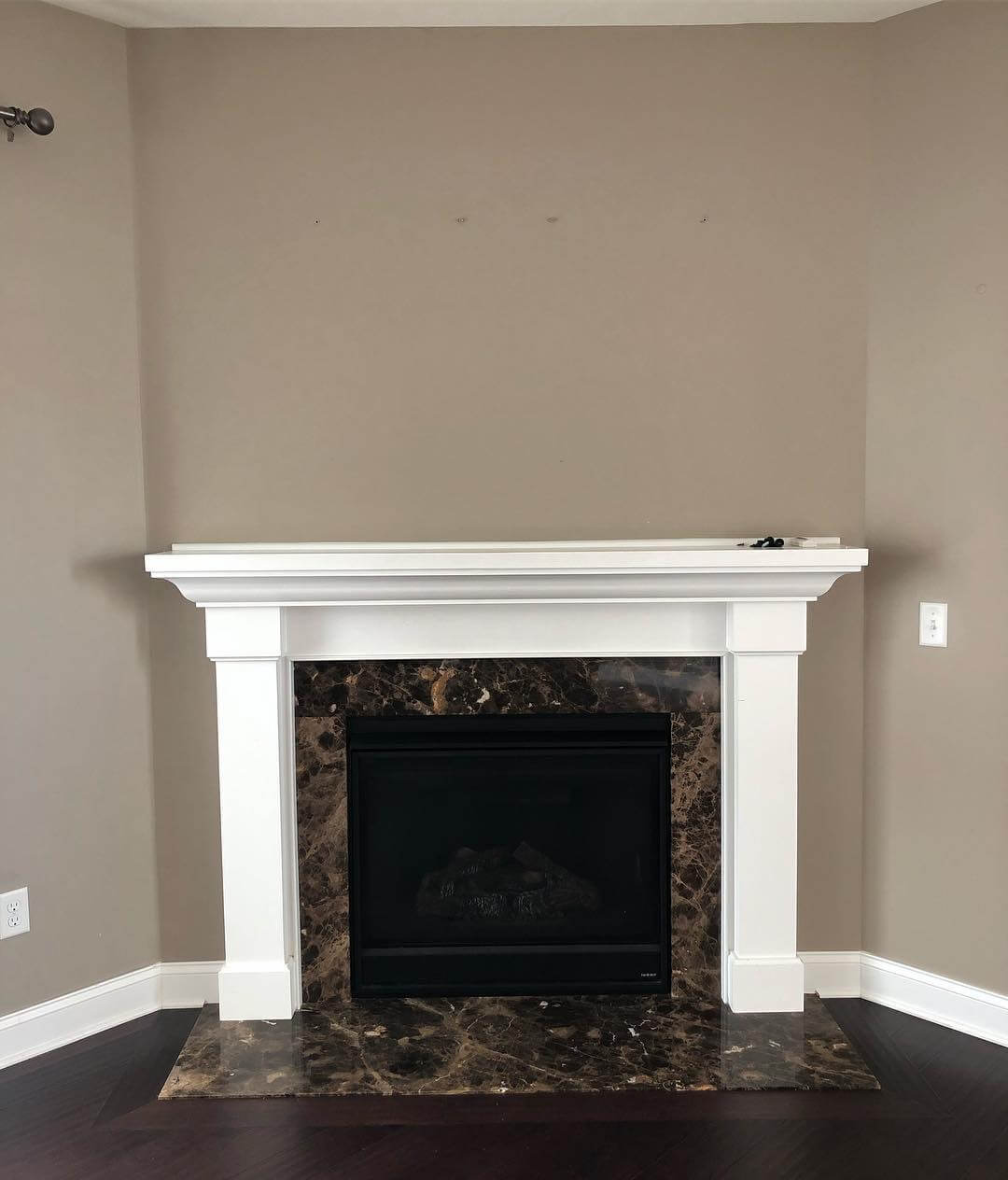 I recommended switching to a floor-to-ceiling stacked stone fireplace with dimensional texture and varying stone sizes, as well as swapping out the traditional square box for a linear fireplace box. The stone is the star, so no mantel is needed.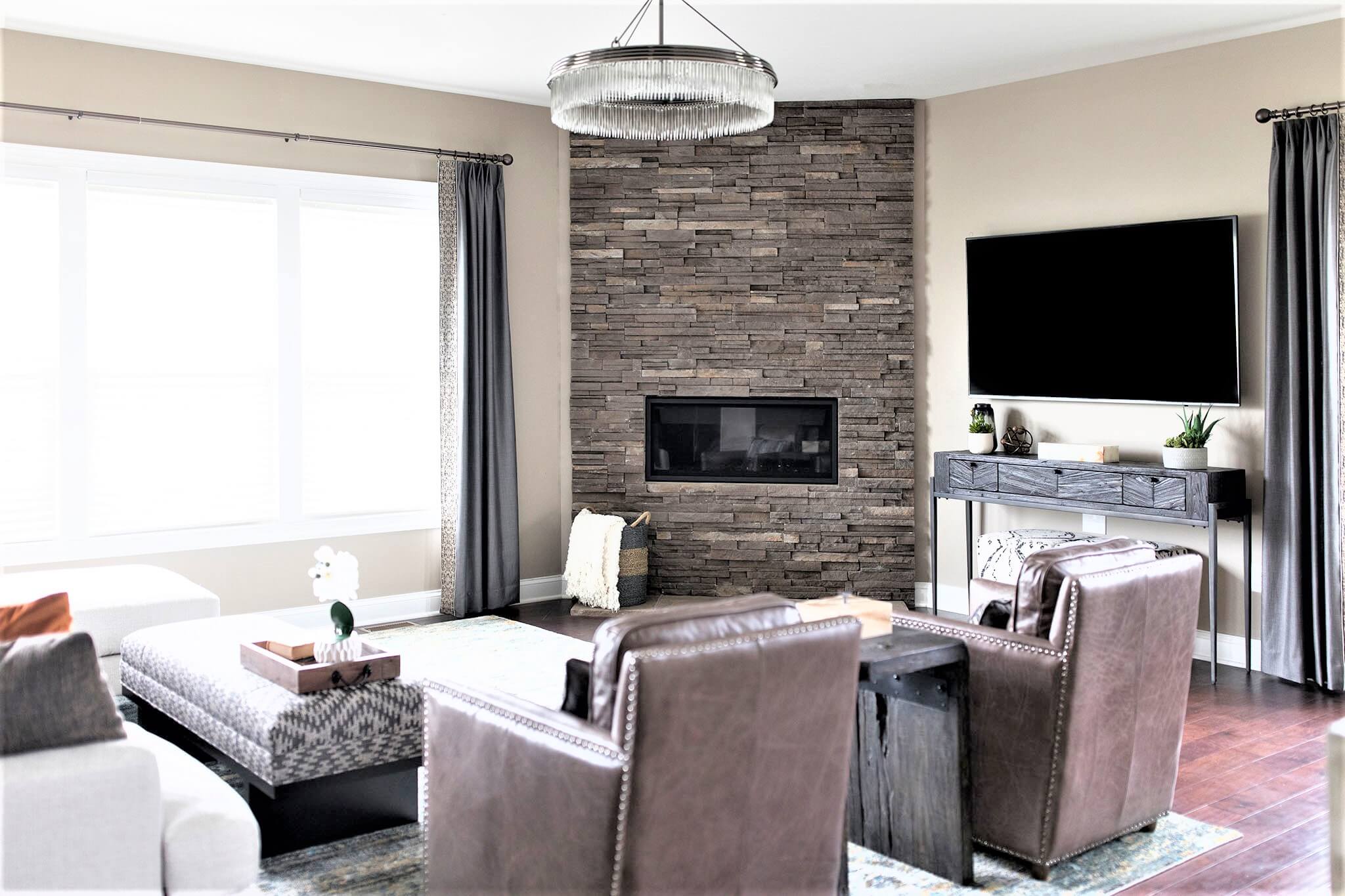 That Fan.
In most newly built, 9-foot first floor family rooms, ceiling fans aren't necessary (historic homes are different). This fan was both unnecessary and unattractive.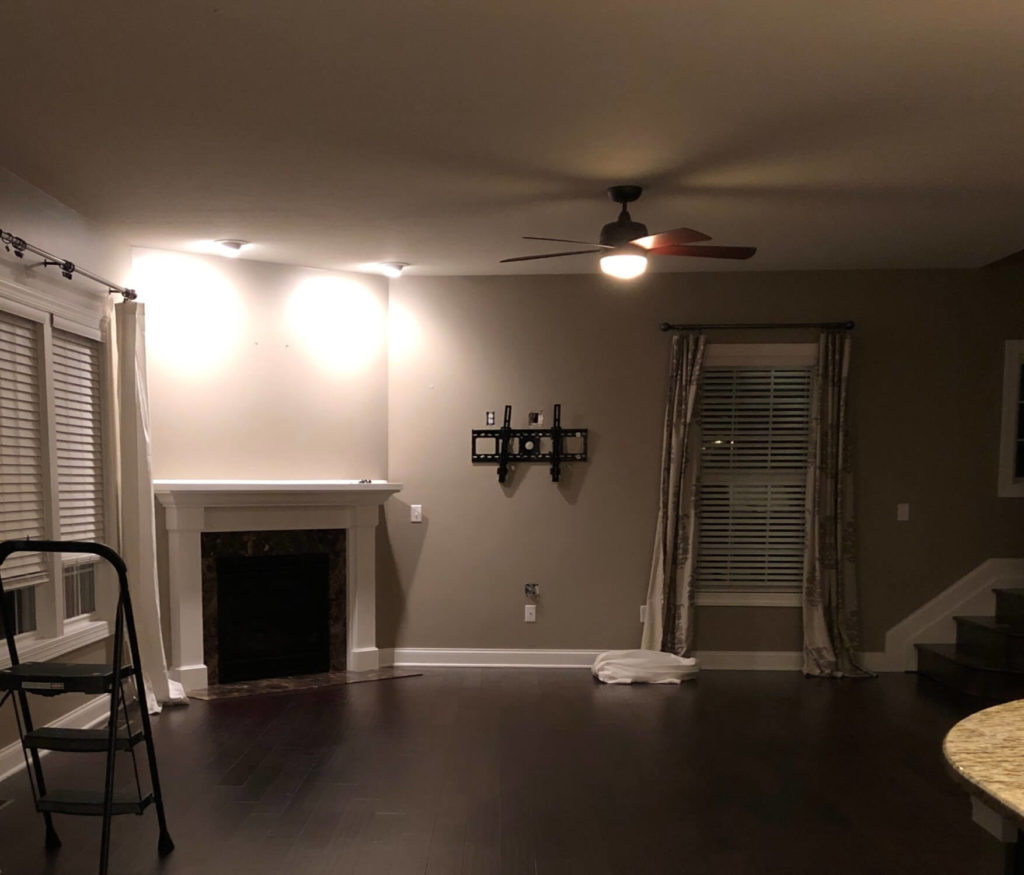 I recommended swapping the fan for an ample sized chandelier (30" to 40" diameter) that hung no lower than 7 feet from the floor (so no one hits their head).
Scope List for Budgeting. Because a Budget is a MUST!
Here are the actual scope notes I took during the initial consultation. Scope is extremely important when setting a product budget and computing Lindsey Putzier Design Studio's design fees.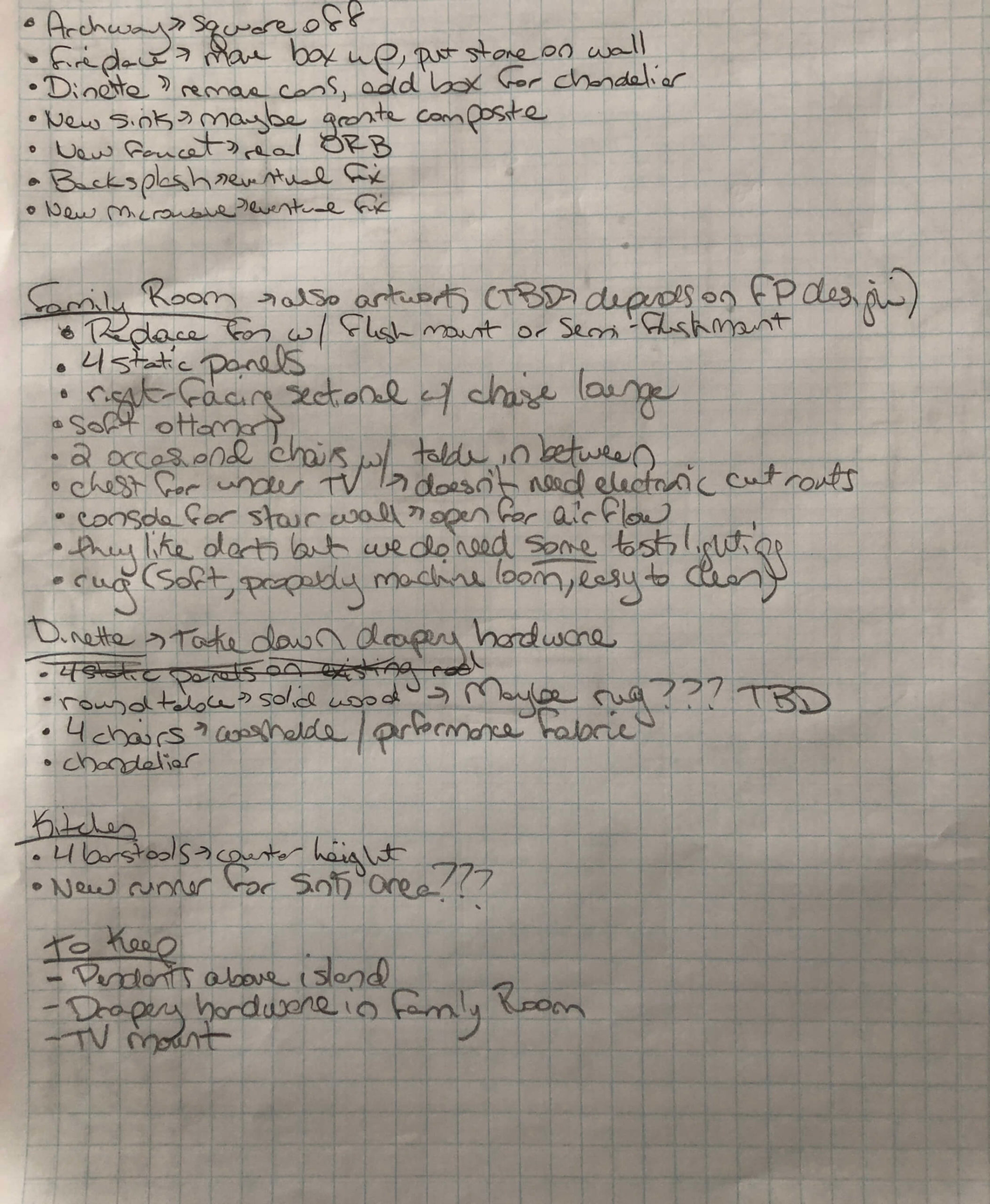 We know you work hard for your income, and we take budgeting very seriously. These notes are the beginning step to estimating a product budget, as well as the scope of work for design services.
Overall Look & Feel
One of the most important parts of the initial consultation is determining the clients' style and the overall look and feel they want for the space. (Below, you see the empty "before" space.)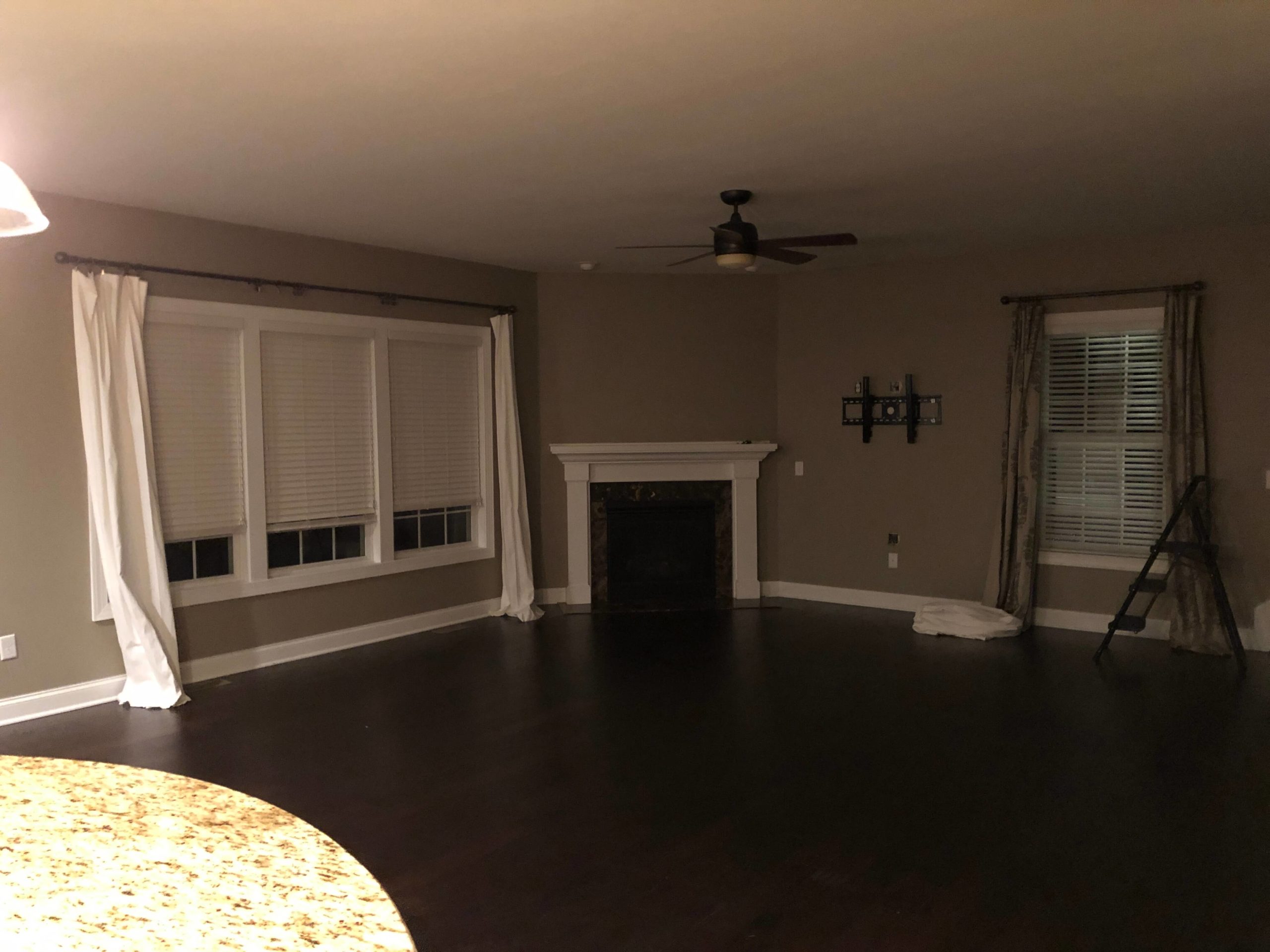 Clients who enjoy design will send me Pinterest boards or upload inspiration photos to their Mydoma project portals. For clients less design-inclined, I bring magazines and have clients circle things they like and cross out things they don't like.
We'll discuss favorite / hated colors and patterns, as well as how they want the overall room to feel (cozy, inviting, warm, energizing, relaxing, interesting, etc.)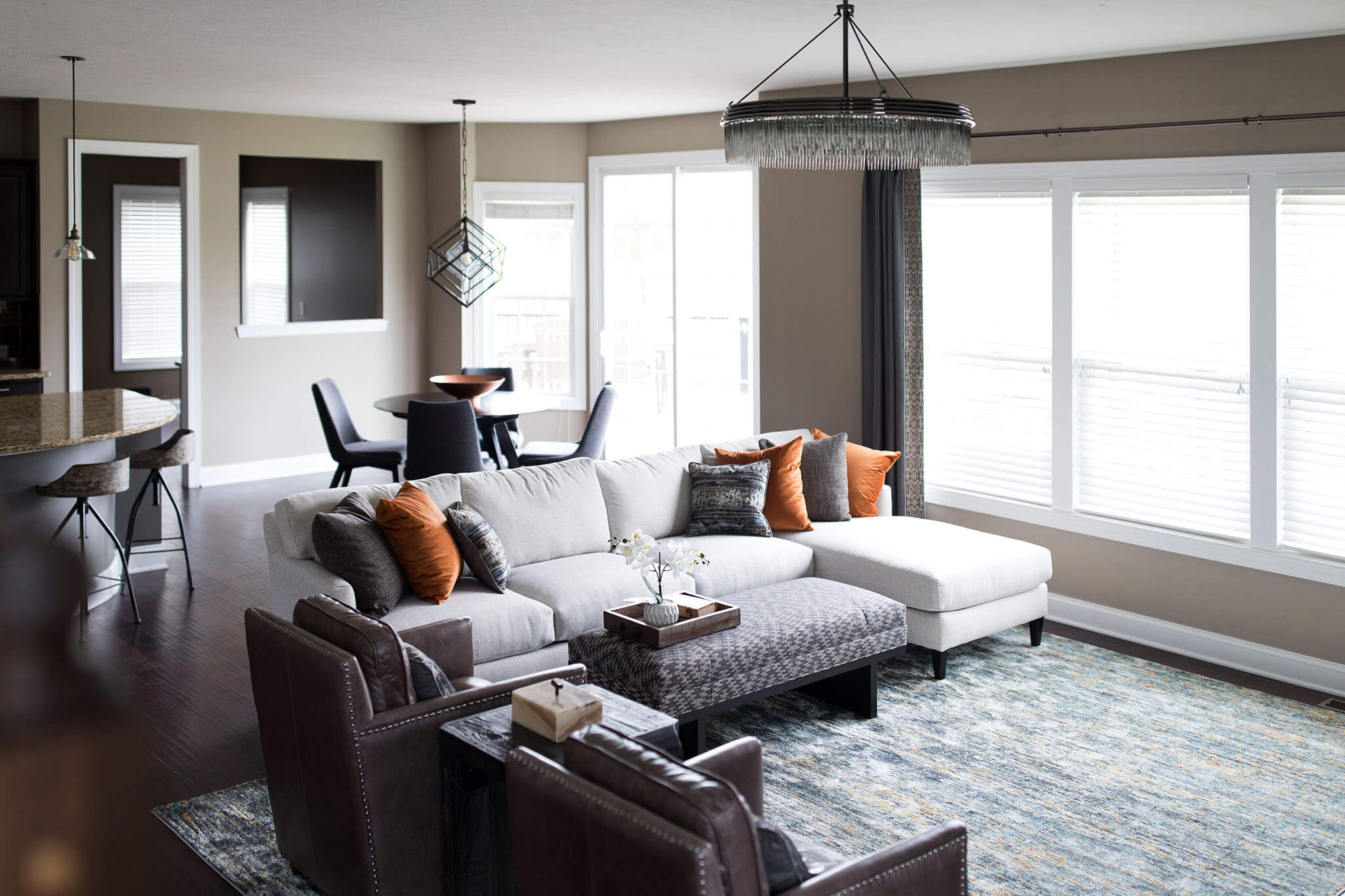 For the Moody Industrial home, my clients wanted a comfortable, inviting space for their family and friends to hang out in. They're thrilled with the results!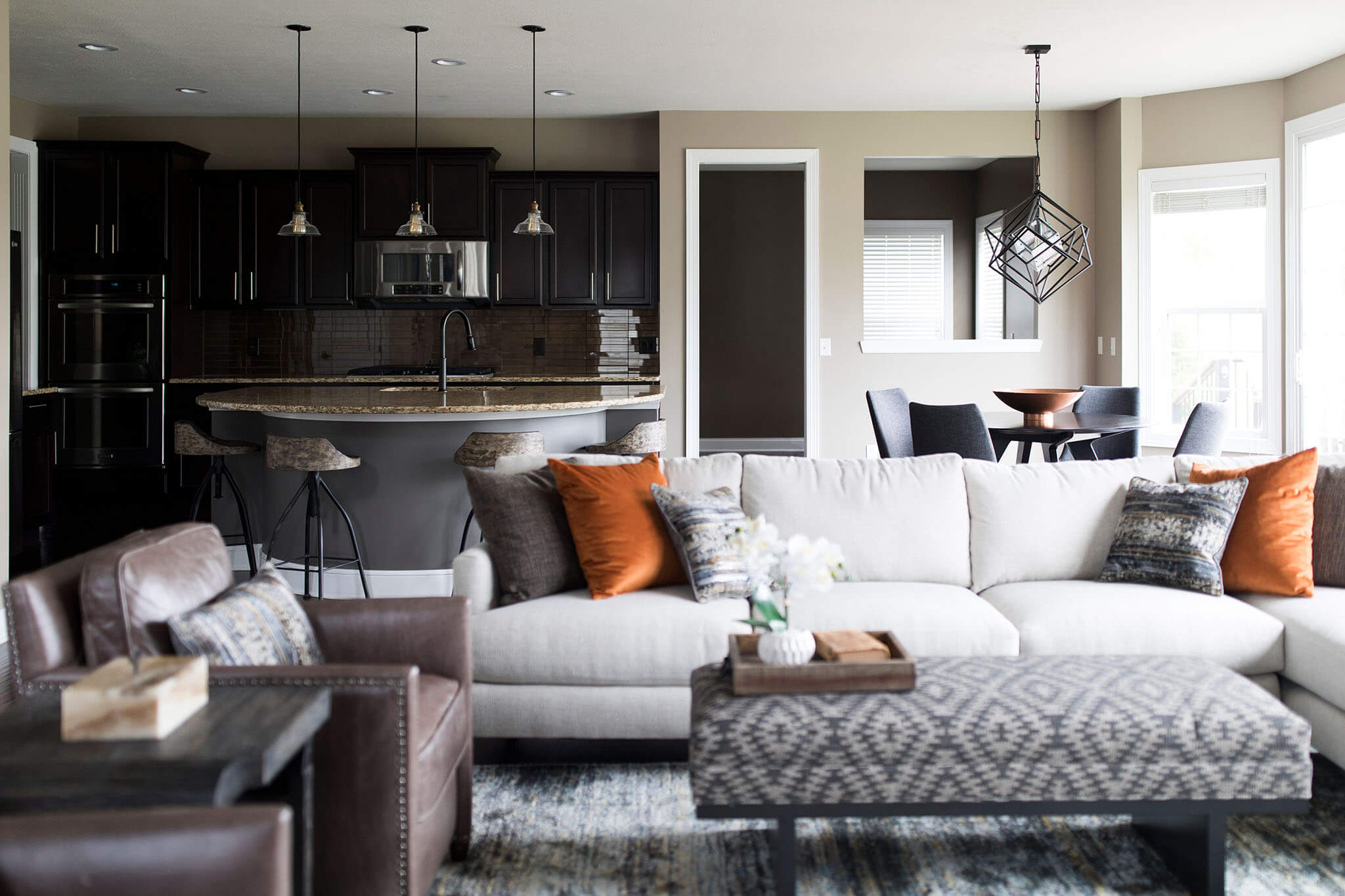 Thank You!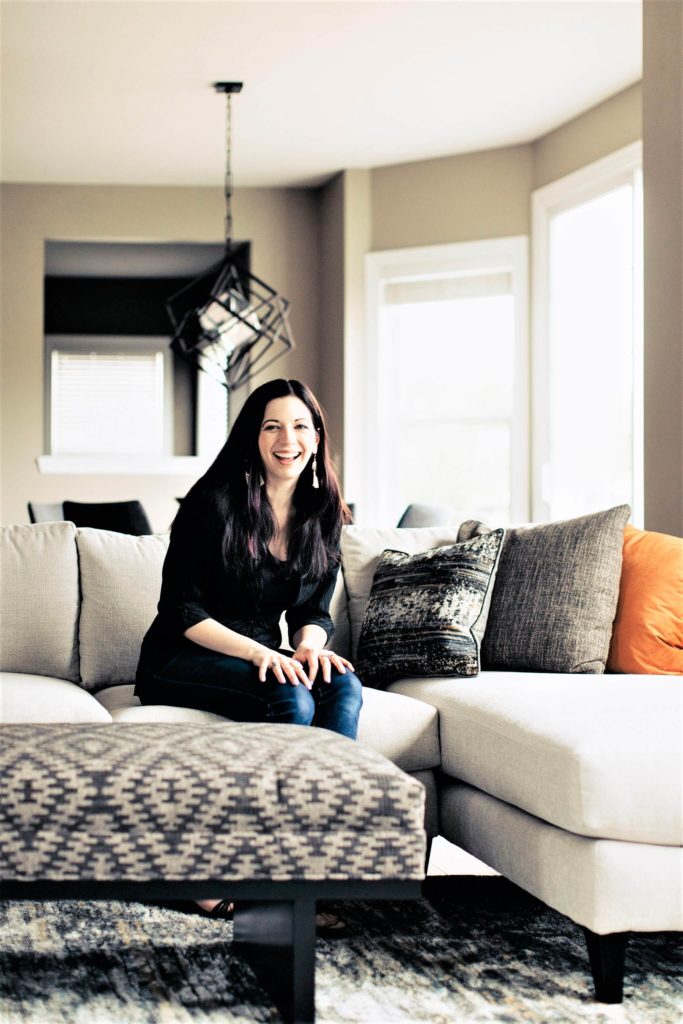 I hope this inside look into our design process has been informative and educational for you as you start your interior design journey.
My team and I absolutely love what we do: create functional and beautiful designs based on your family's unique needs. Please reach out to us with any questions or concerns you may have – we are here to support you!