Ever wondered what gets discussed during an initial consultation?
Here's a behind-the-scenes look at what we discussed and accomplished during one clients' initial consultation! It's a lot, so I'm breaking it up into multiple posts. Enjoy!
Family Room Layout Quandary
My clients were really struggling with finding a good layout for furniture in this open concept space with the odd angled fireplace, so I sketched up this rough (not to scale) layout during the consultation.
This drawing became the to-scale furniture layout below (actual scale of all final pieces).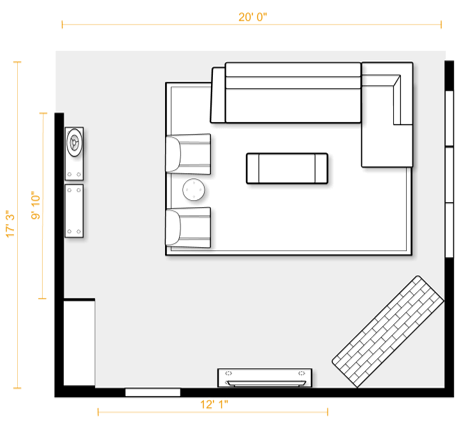 Kitchen Backsplash Woes
Pink beige travertine tile dated the kitchen and made the counters look extremely yellow.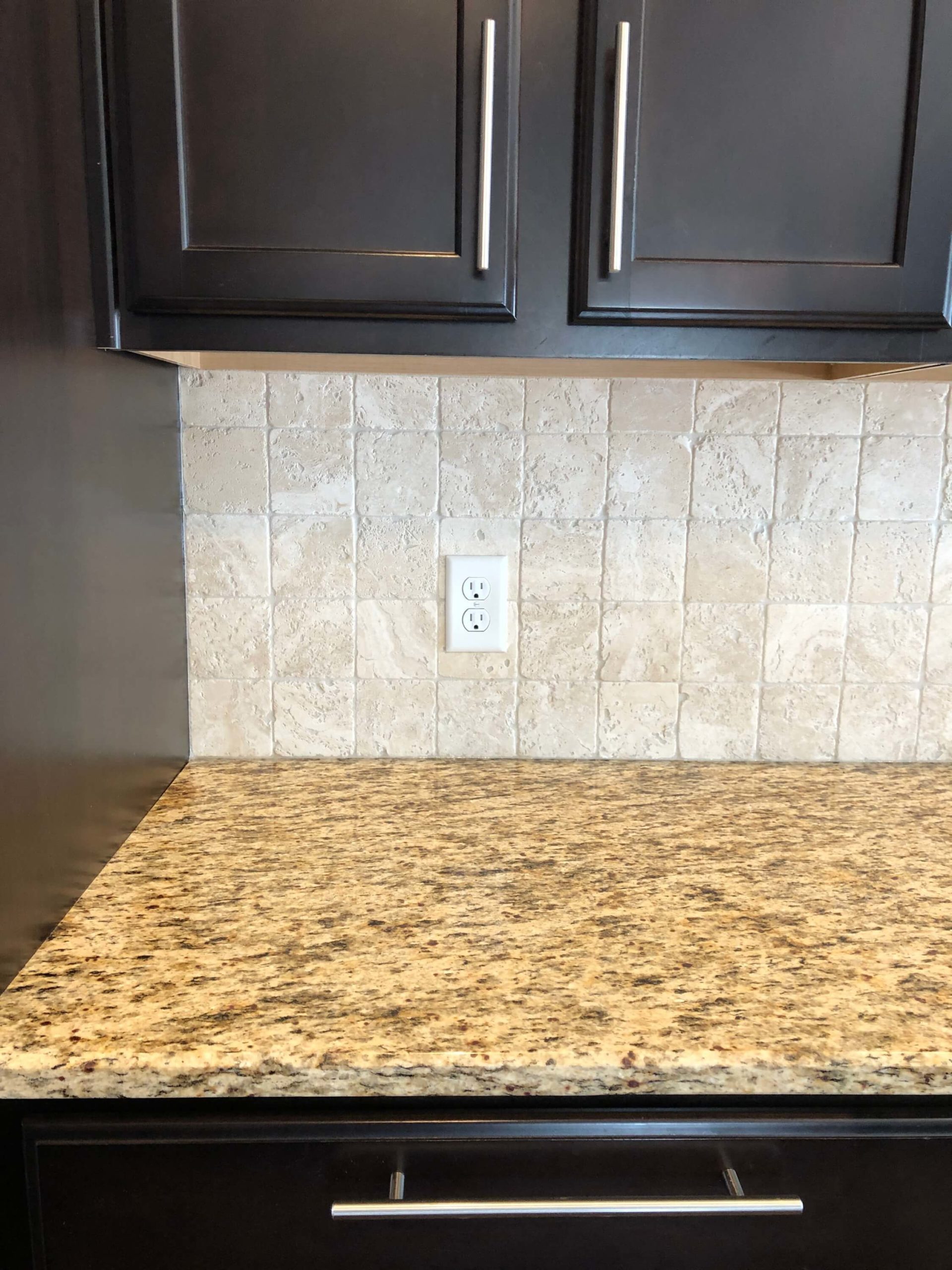 I recommended a change to a beautiful Ann Sacks modern glass tile, installed in rows for a contemporary feel. I also recommended a dark grout color and oil-rubbed bronze outlets.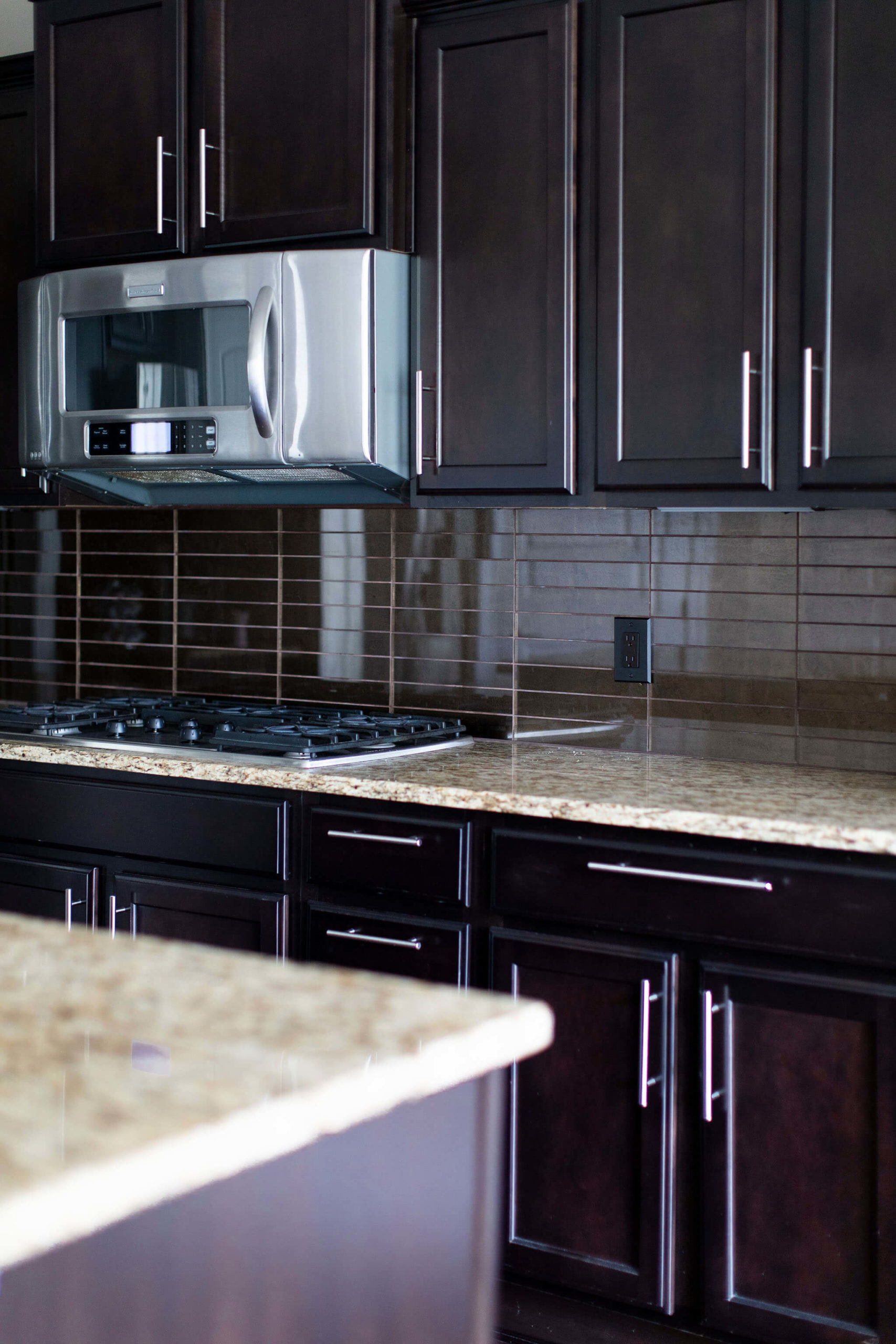 Arch Pains
The one random arched passageway in the home just did not fit with the rest of the architecture.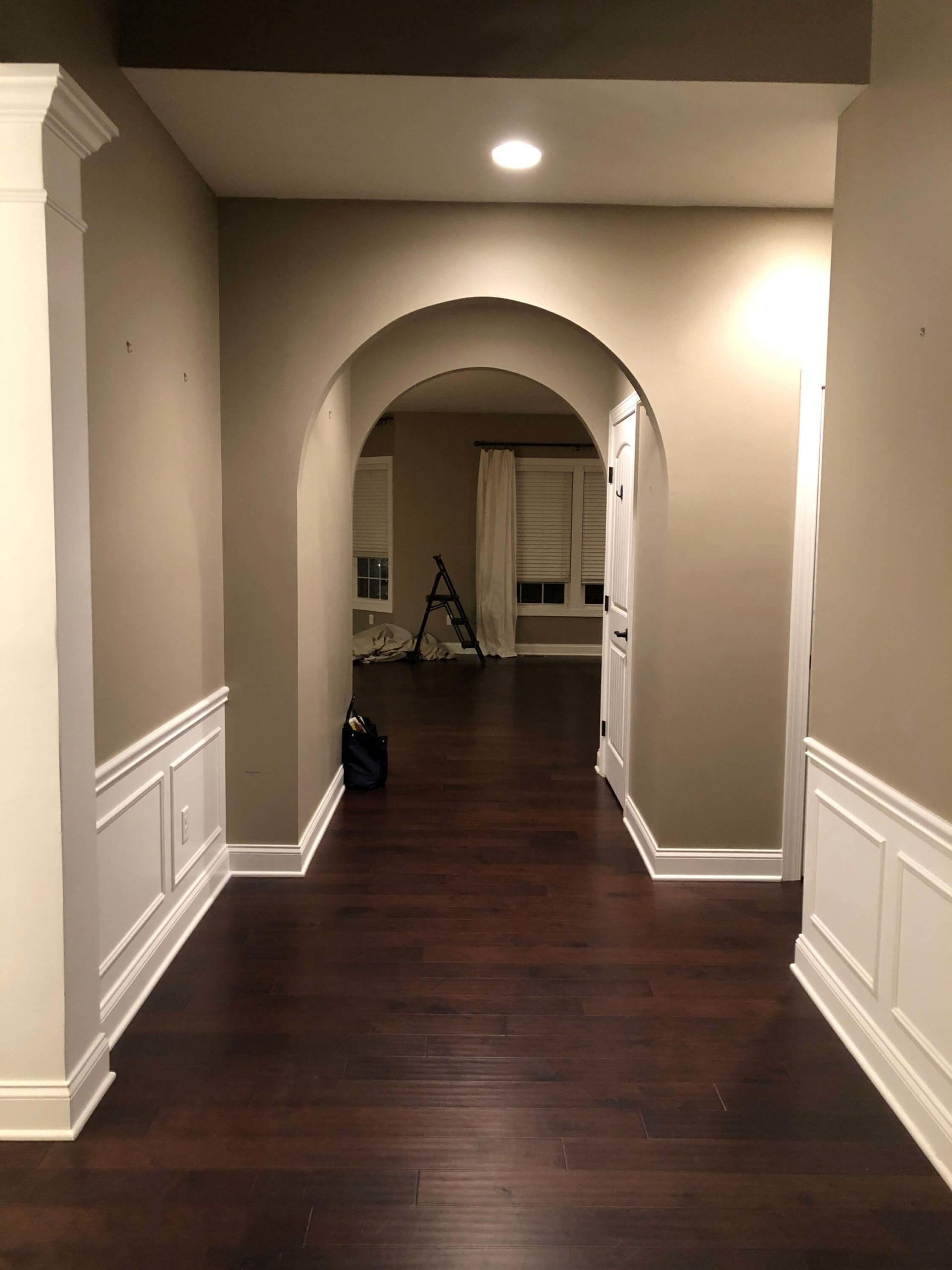 My clients weren't fans, but their friends kept telling them to leave the arch. I reassured them that you can get rid of one arch and still maintain the integrity of the architecture. The passageway looks MUCH more in tune with the rest of the home now.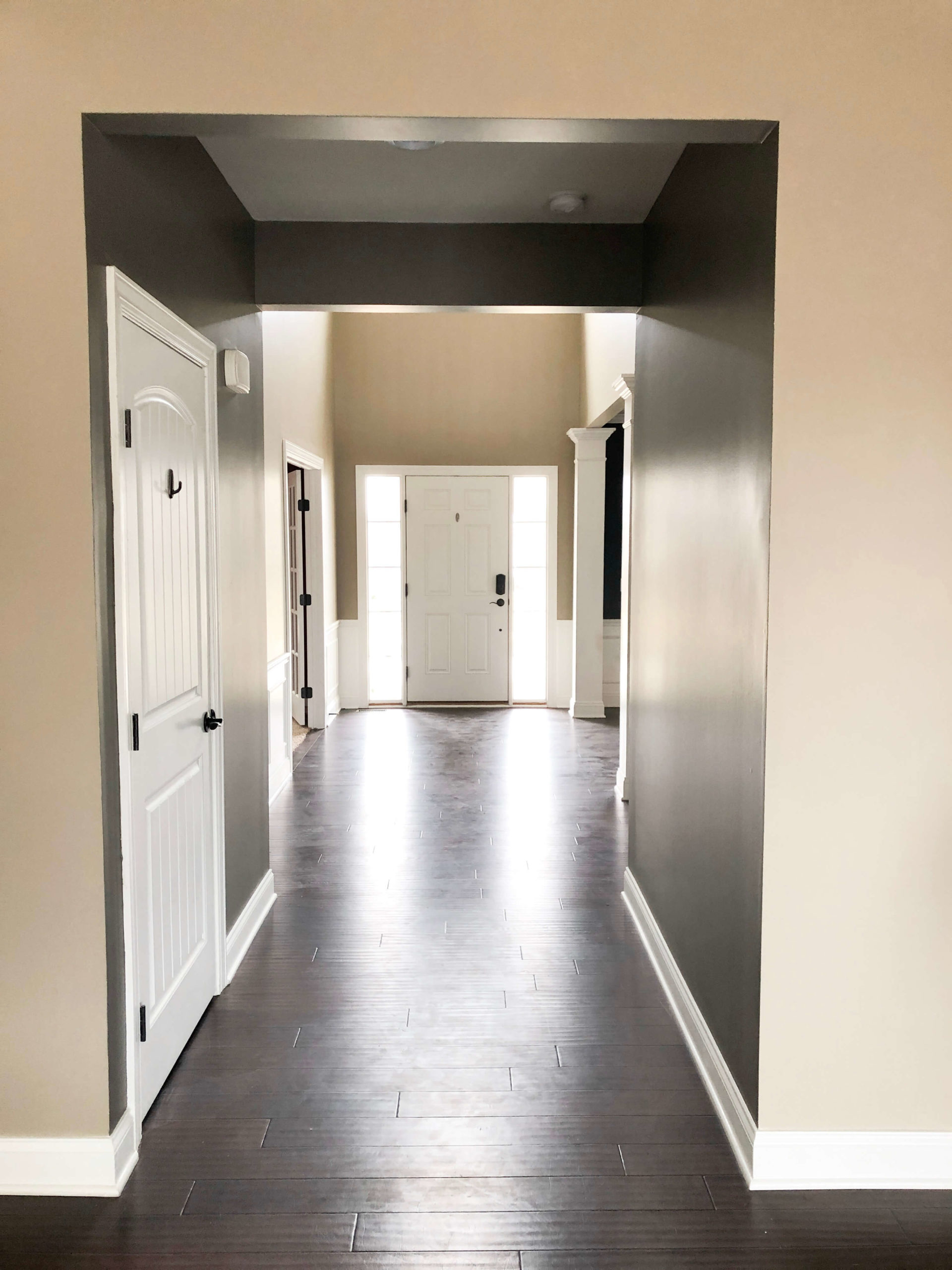 More Drama Required!
The dining room color wasn't my client's favorite, but they had no idea what to do instead.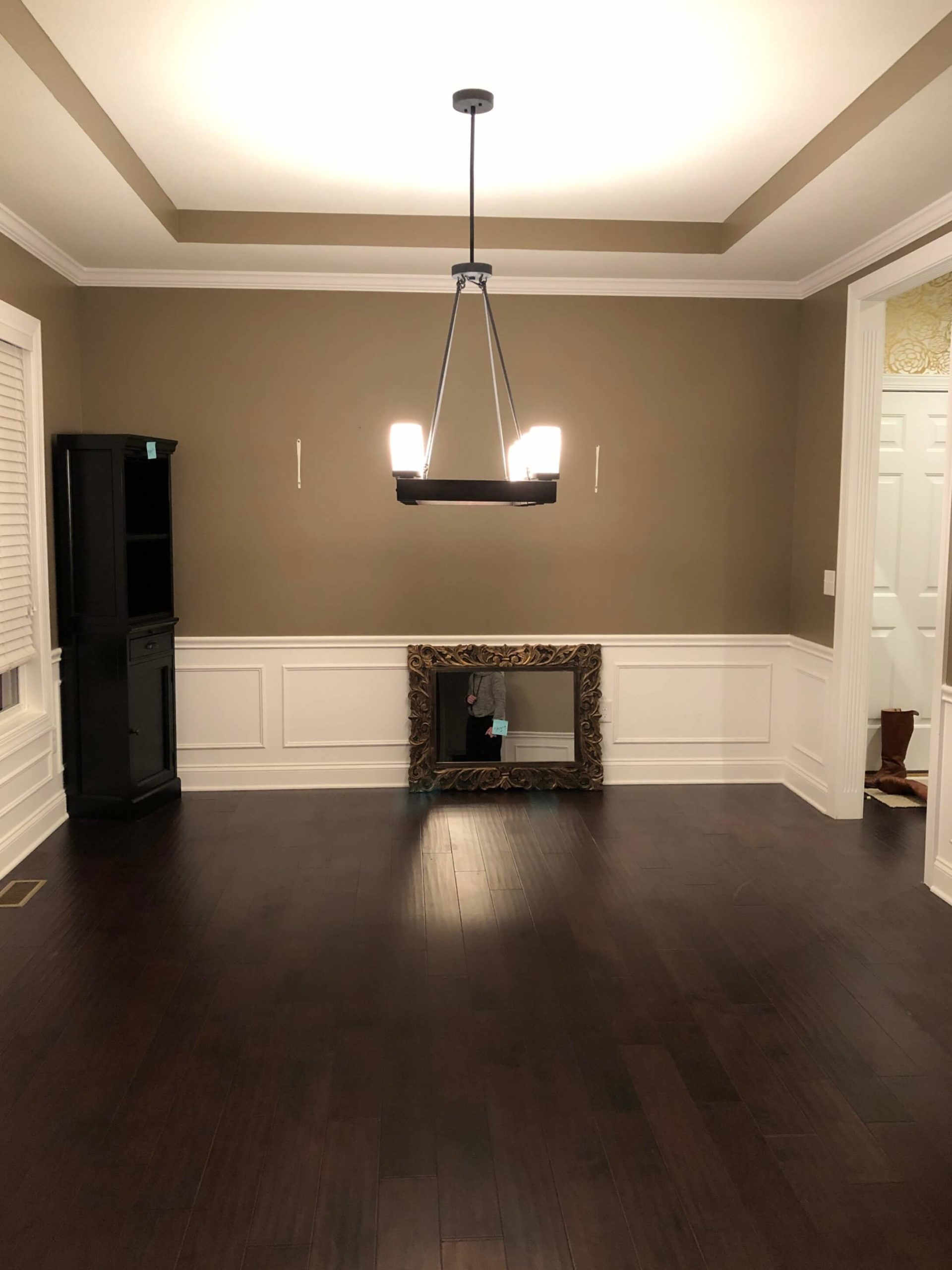 I recommended black, since I knew my clients love black. This room has both ample natural light and electric light, plus it has a lot of white woodwork, so the room can handle a super dark color. I also recommended nixing the paint in the tray ceiling to let the architecture itself be the star.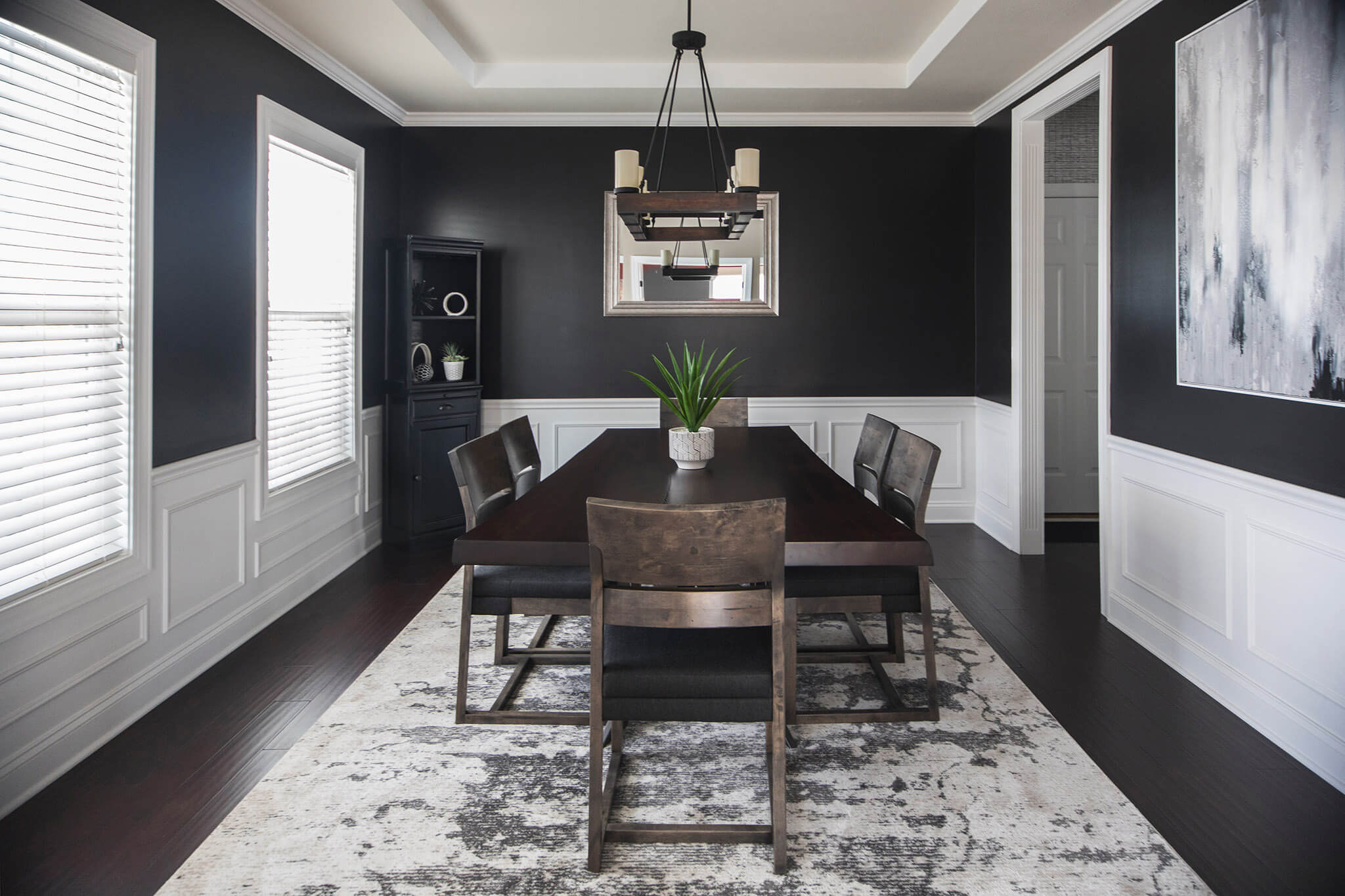 Bye Bye, Off-Centered Can Lights
Can lighting has its place…but not awkwardly off center over the dinette eating area.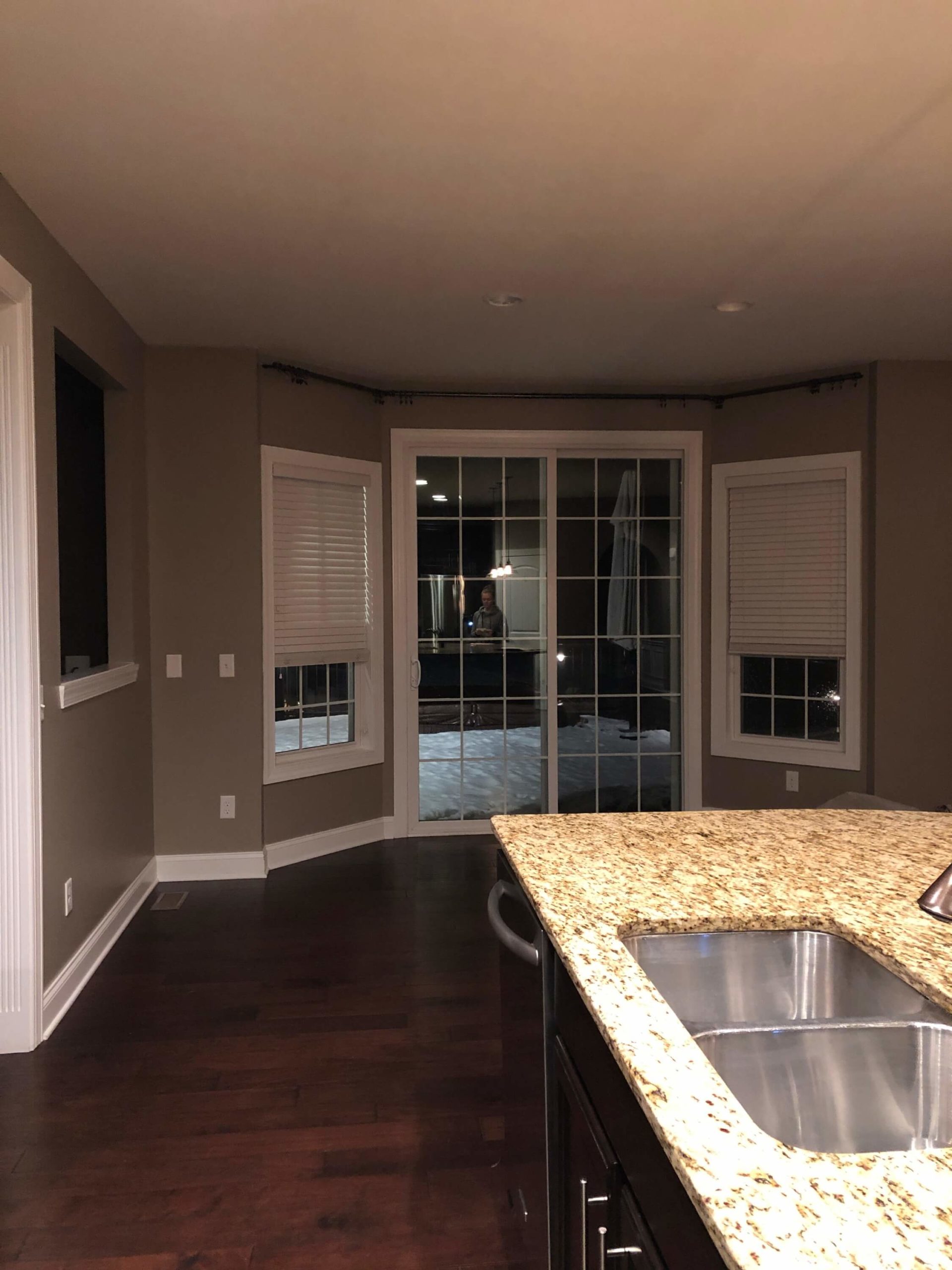 I recommended having the two can lights removed and adding a chandelier in the center of the eating area, instead.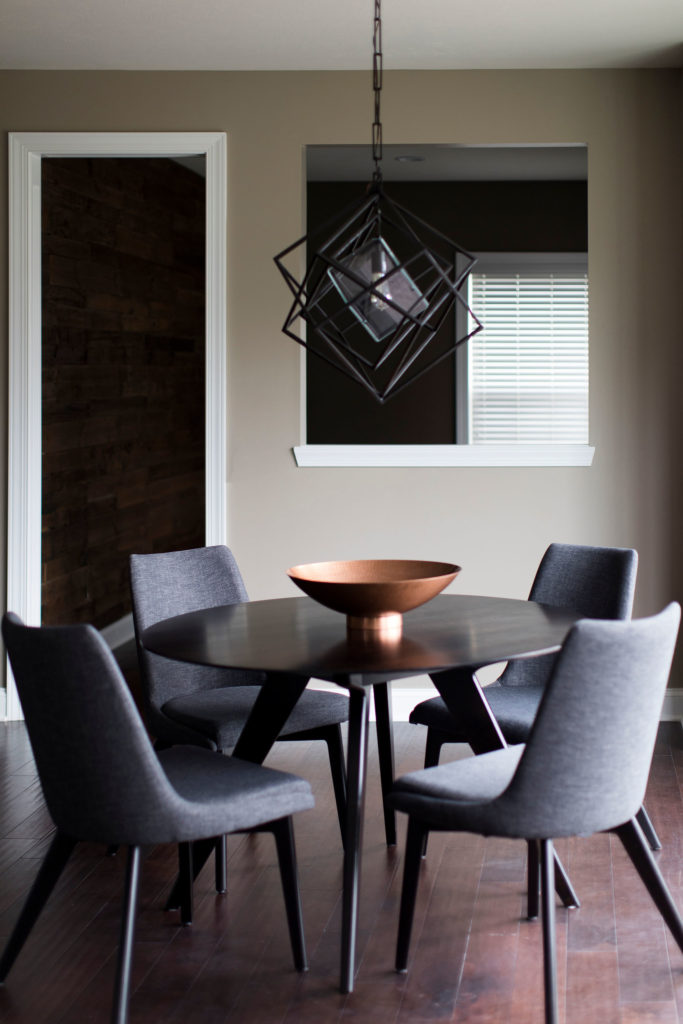 Click here for Part 2!