This sunroom underwent a MAJOR transformation, mostly thanks to the amazing POWER OF PAINT! See how light and bright she is now?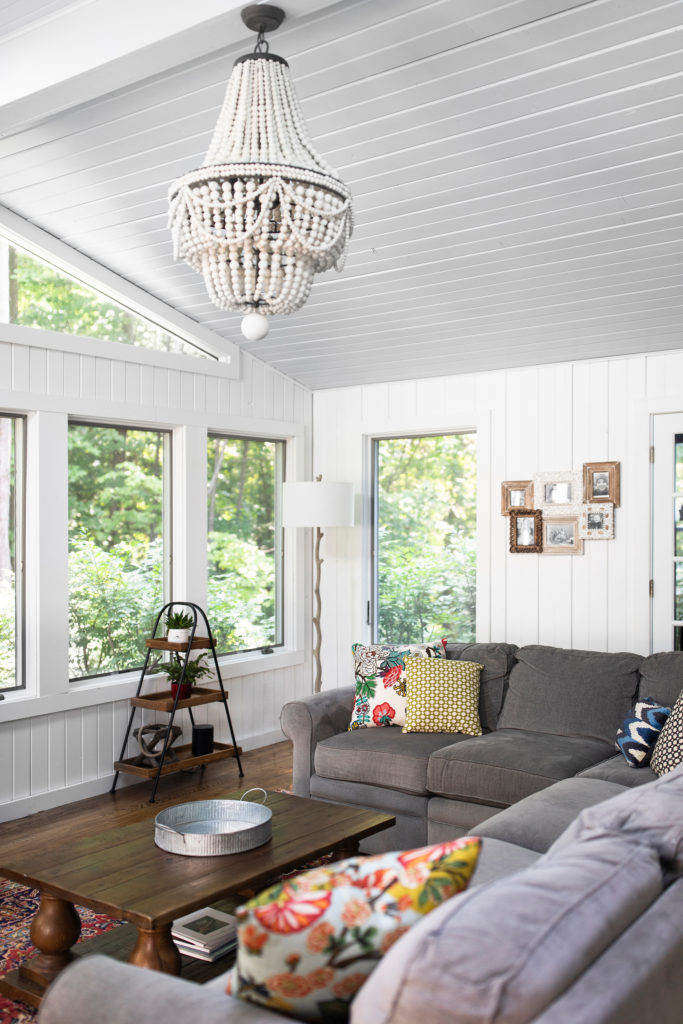 That wasn't always the case. Here she is, pre-makeover.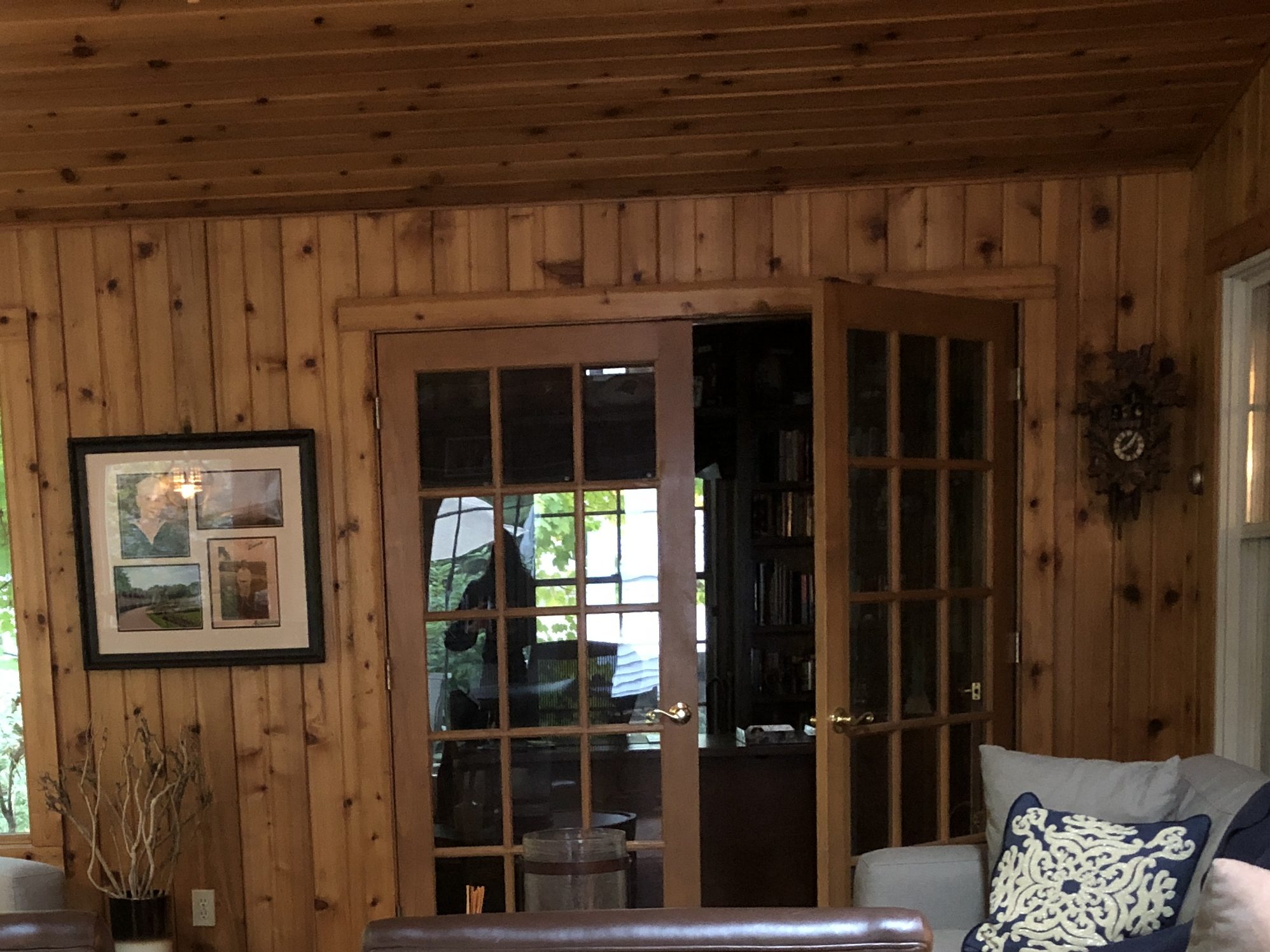 My clients didn't want a dark sunroom. They wanted it to feel beachy and summery!
Here's a look at the room, mid-transformation. It took a LOT of coats of thinly sprayed paint to cover the knotted boards. It also takes a lot of tape and plastic to properly cover the windows and floors so the paint only goes where you want it to!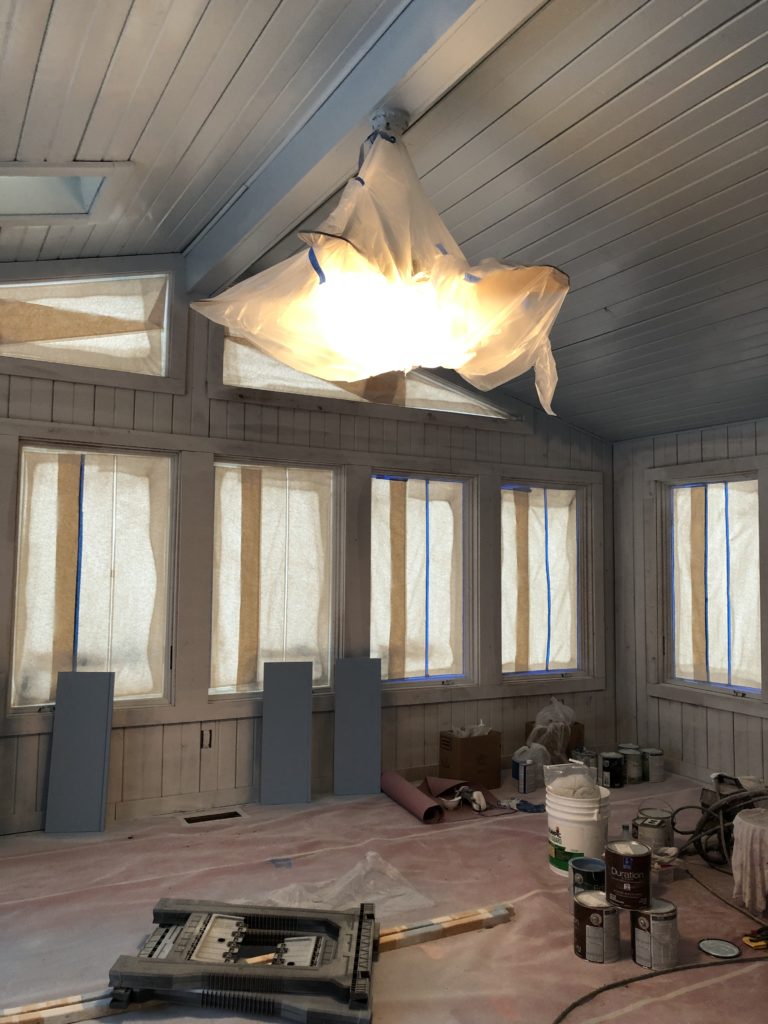 It's tough to tell in most of the after photos because of the lighting, but the ceiling is actually a light blue!
I recommended light blue because that's the traditional color for front porches in the southern U.S. The color is often referred to as "haint blue," which really just means "whatever light blue you like best."
The original ceiling fan really didn't bother anyone much at first. It kinda just blended in with all the rest of the wood.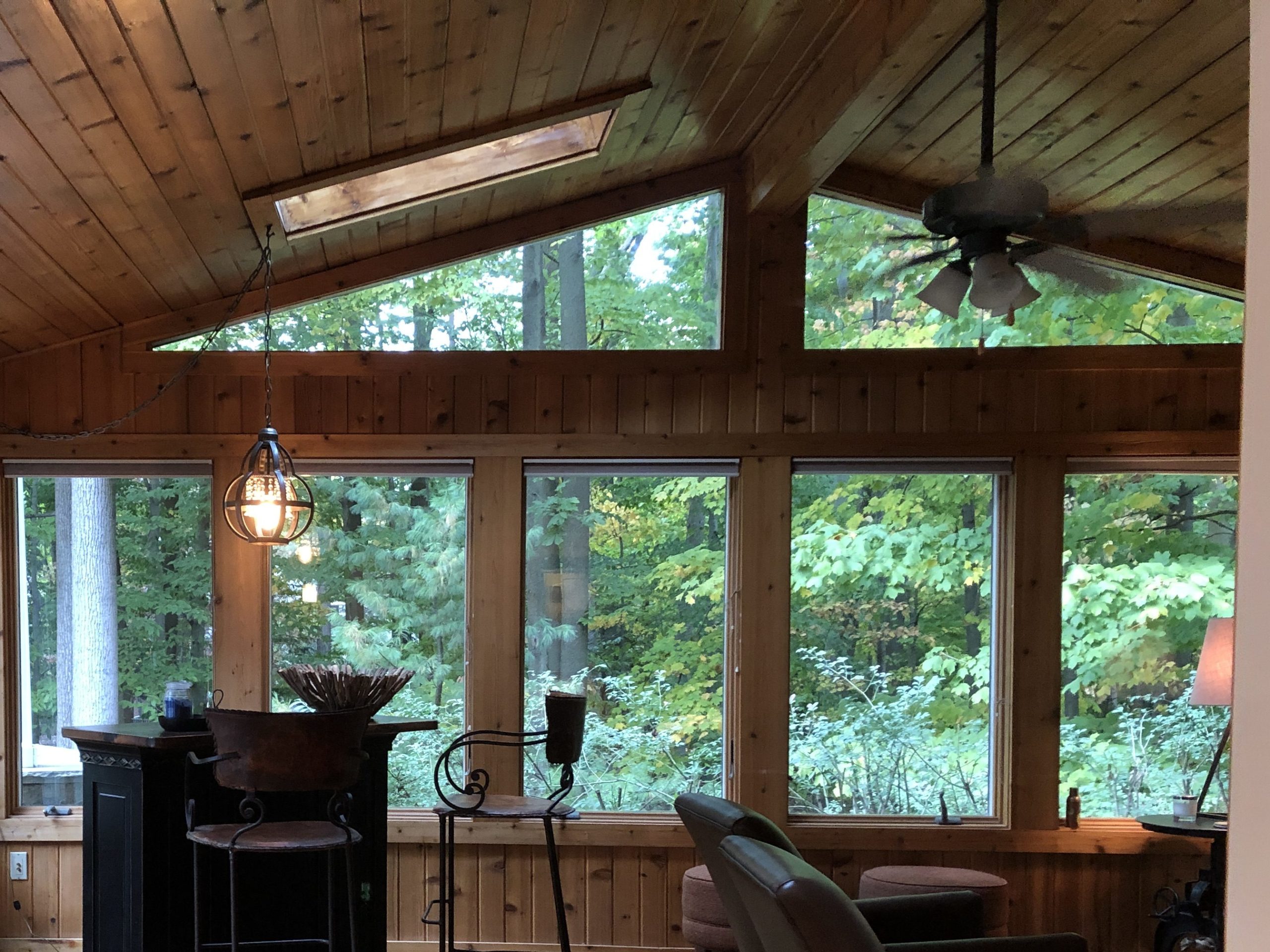 But once we painted the room, it really stood out. And not in a good way!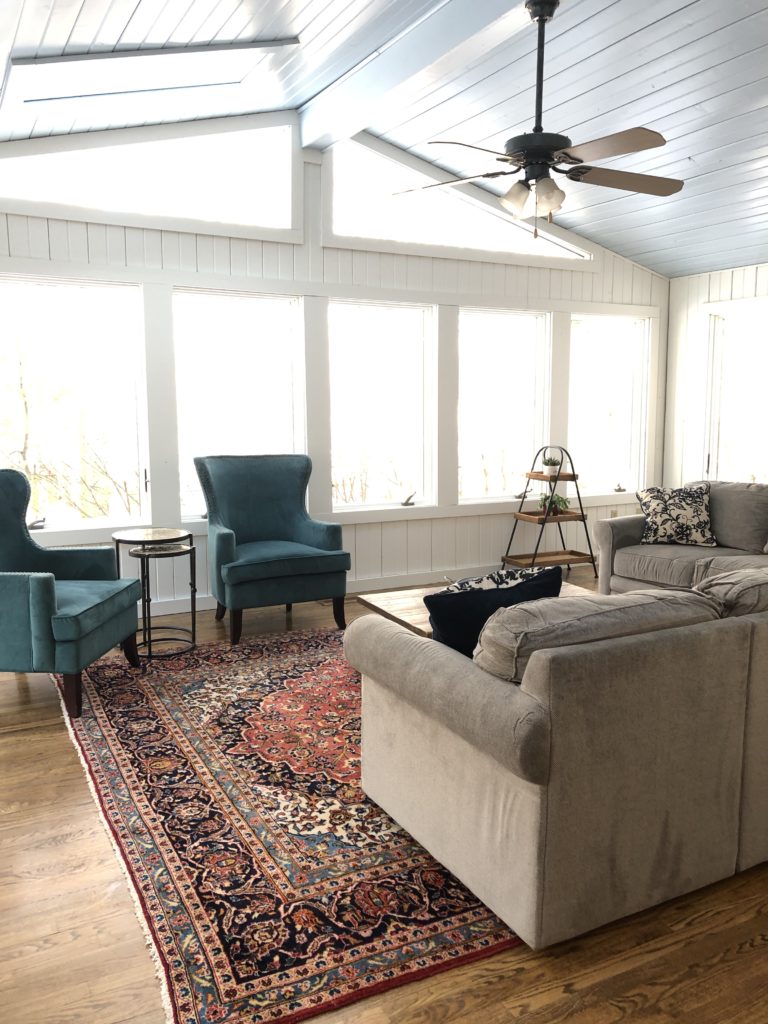 It had to go. I recommended a wooden chandelier to add to the beachy vibe, without being too on the nose. (A shell or sea glass chandelier would have been a bit much, considering the rest of the home has British-inspired, traditional décor.)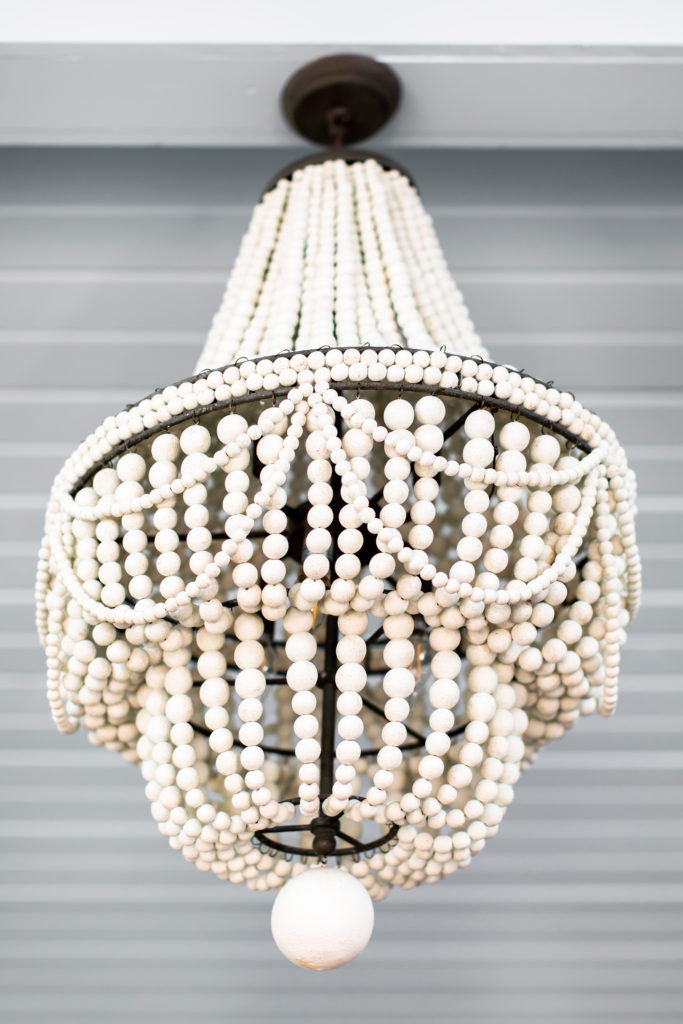 Instead of buying all new furniture, we reused some pieces my clients already had in this room. The sectional, coffee table, and teal chairs were all already theirs!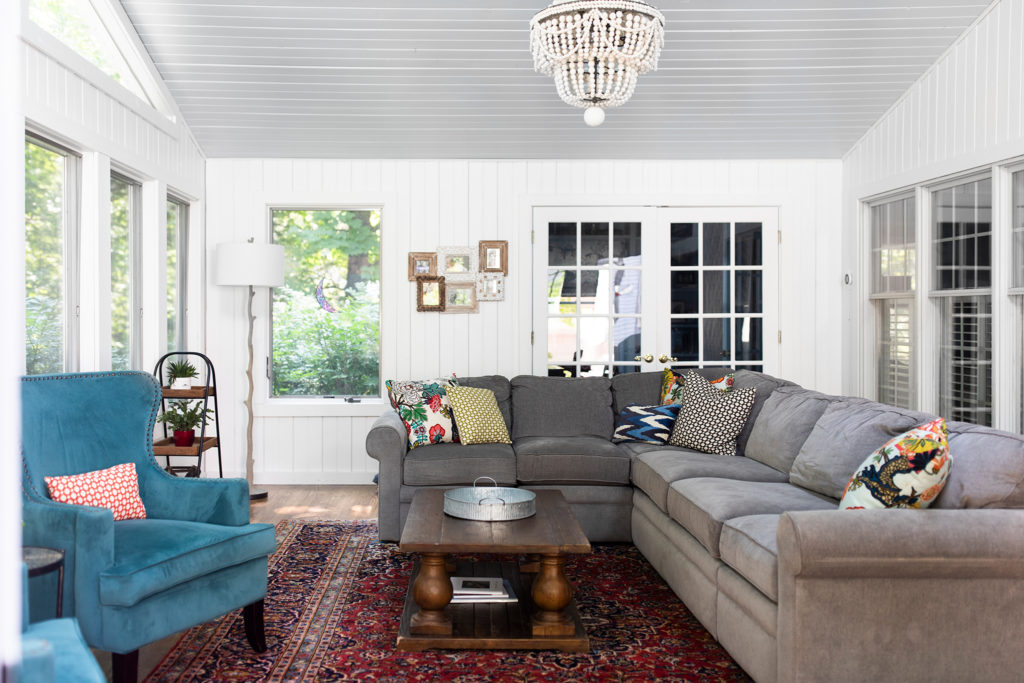 To unite the space, I brought in a beautiful, vibrant vintage rug with pops of teal, pink, and blue. I also added the twiggy lamps that resemble driftwood (another nod to the beach theme).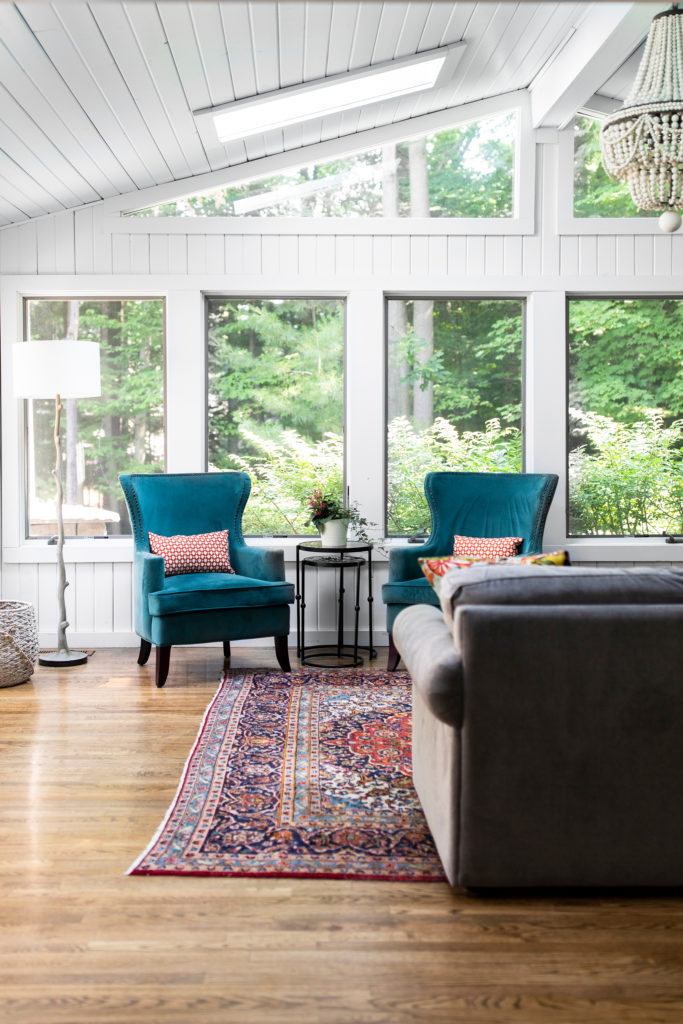 The gray sectional fit well in the space, but MAN that's a lot of gray in an otherwise very colorful home! To break up the gray, I added some colorful pillows in various patterns and sizes.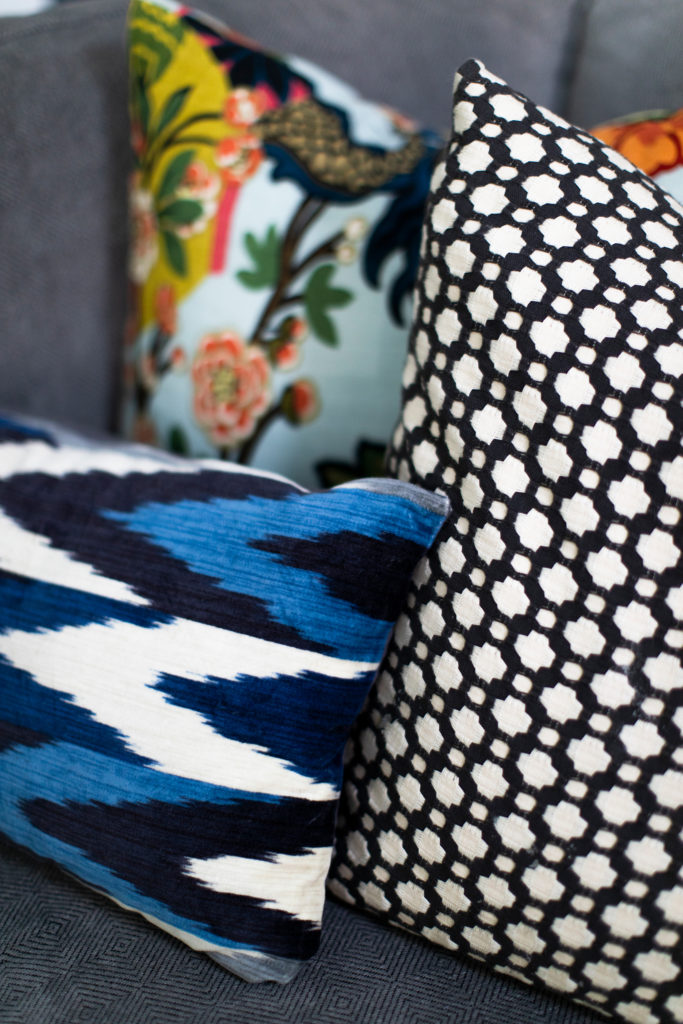 The teal chairs also got a colorful pop!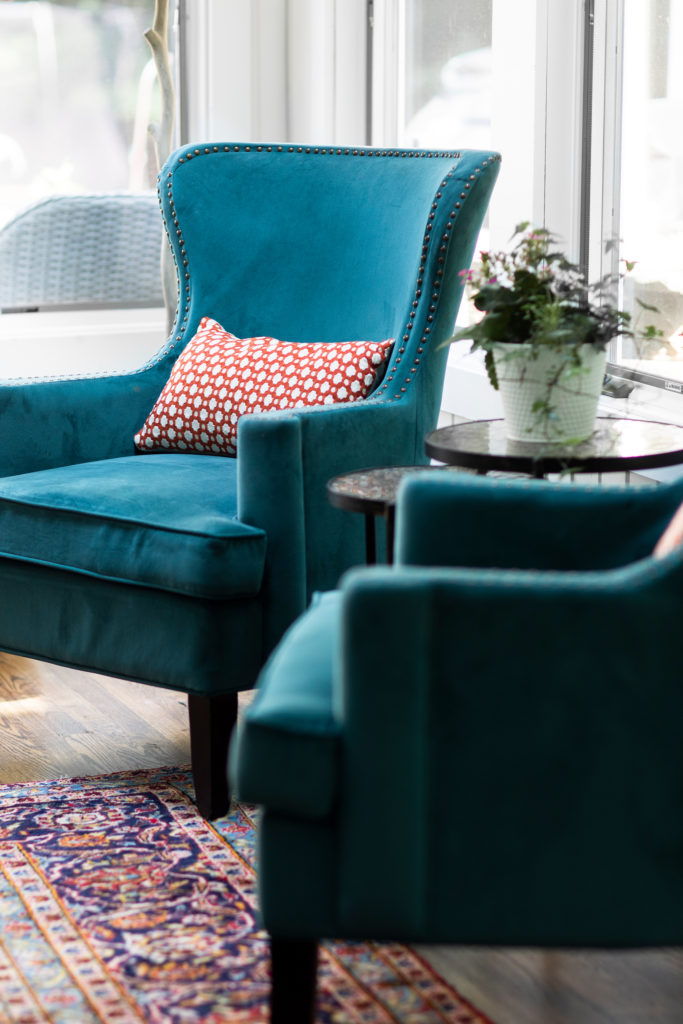 Here's another view of the finished room. This room is a great example of mixing what you already have with new items to create a cohesive space!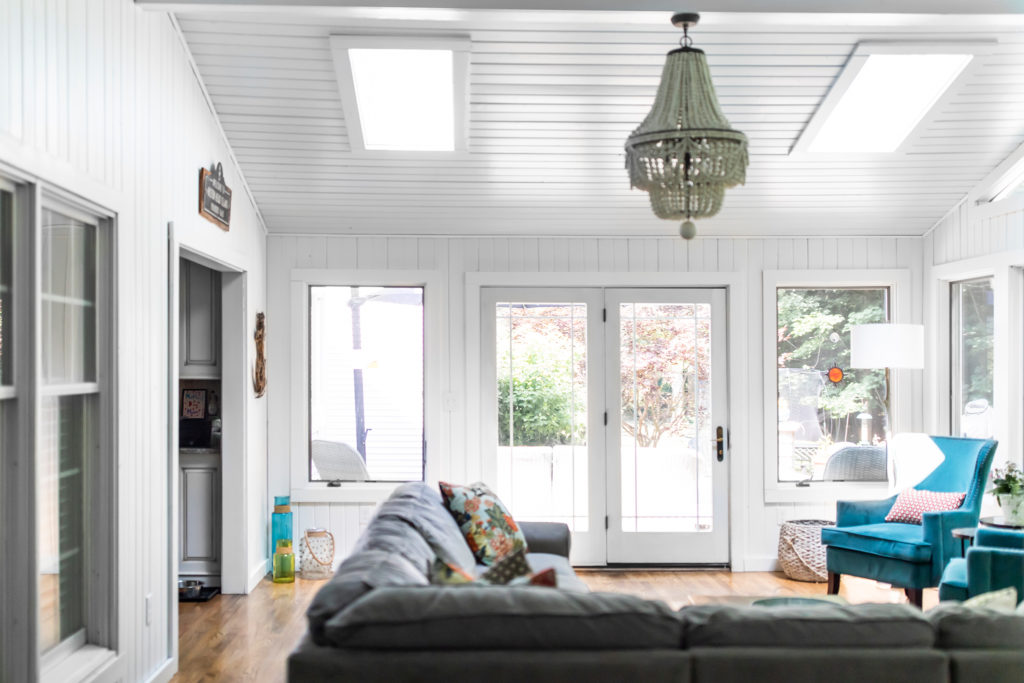 My adorable 4-legged client adores the new room! He was such a cute helper!
If you need help with your sun room, schedule a Discovery Call! I'd love to chat with you about your home, lifestyle, and design goals,