Interior design really is a boost to the local economy in so many ways. You're supporting so many more businesses and people in your local area than you probably realize! Let's take an average full-service living room project.
Let's say you want to get a new sofa, paint the old cabinet that's been sitting in the basement for years, bring in some new lamps and accessories, hang custom window treatments, reupholster those chairs you inherited from your grandma, paint the ceiling, hang wallpaper on a feature wall, replace the flooring, and get a colorful vintage rug to tie everything together.
The custom sofa is going to be made in the US – most likely down in North Carolina. It's then going to be shipped to my local receiver, who employs the folks who are going to bring the sofa into your home.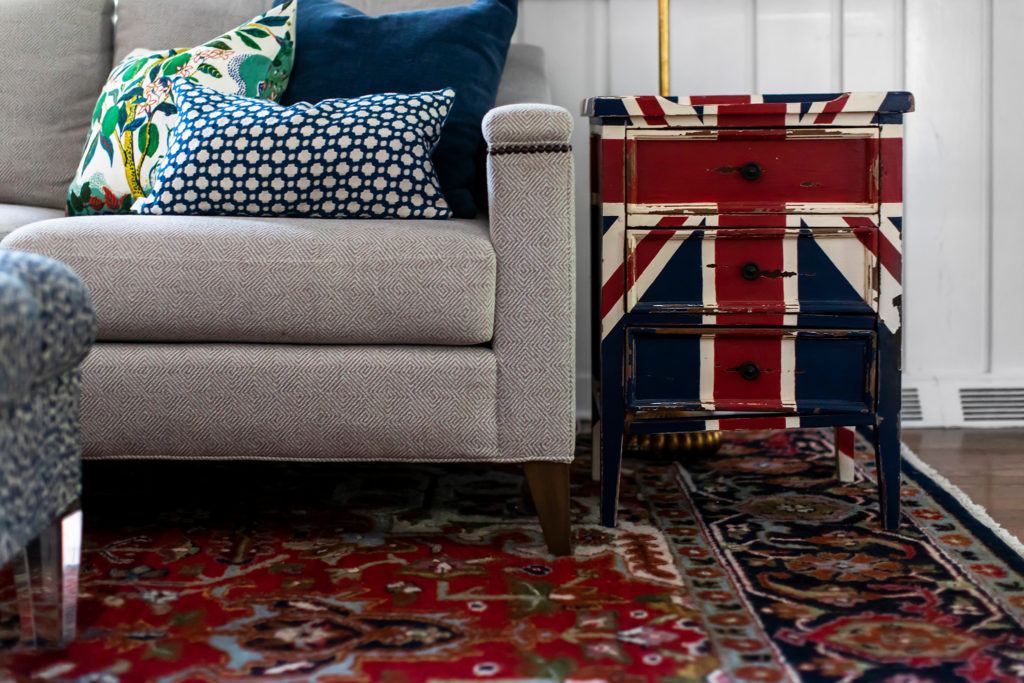 I'm going to select fabric from an American-based fabric company, and my local rep who's based in Ohio is going to help me narrow down specific selections.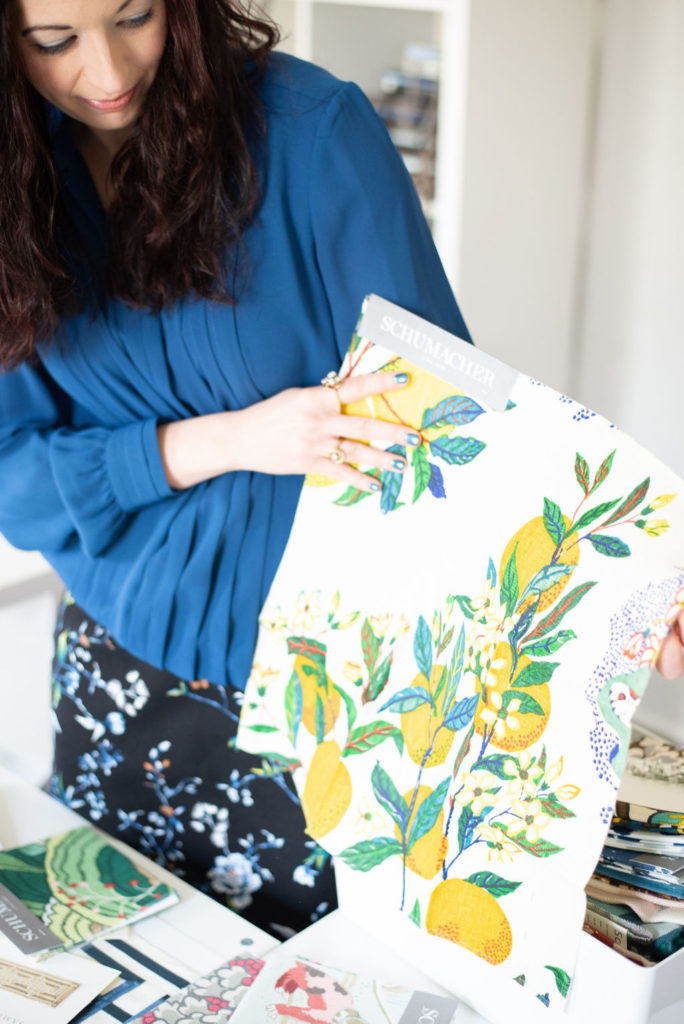 My local upholsterer is going to reupholster the chairs you inherited from your grandmother.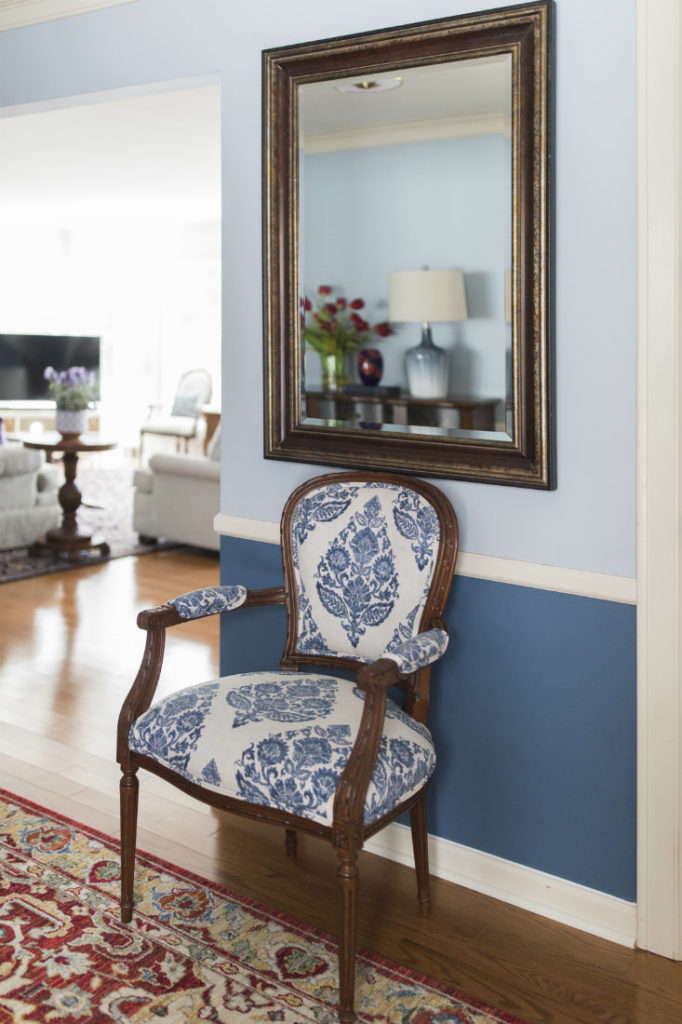 My local furniture refinisher is going to turn that crusty cabinet into a work of art.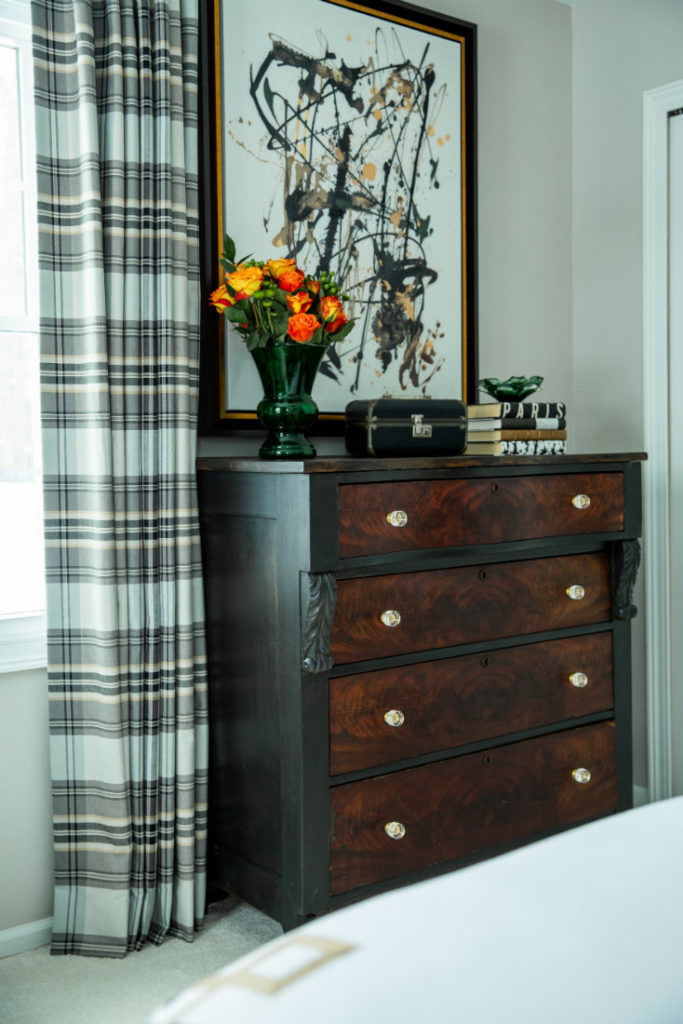 My local workroom is going to make those custom draperies, and my local window treatment installer is going to install them for you.
The lamps and side tables will likely be delivered via small parcel carriers, who are all local to the area in which you live. (You know, the brown truck…)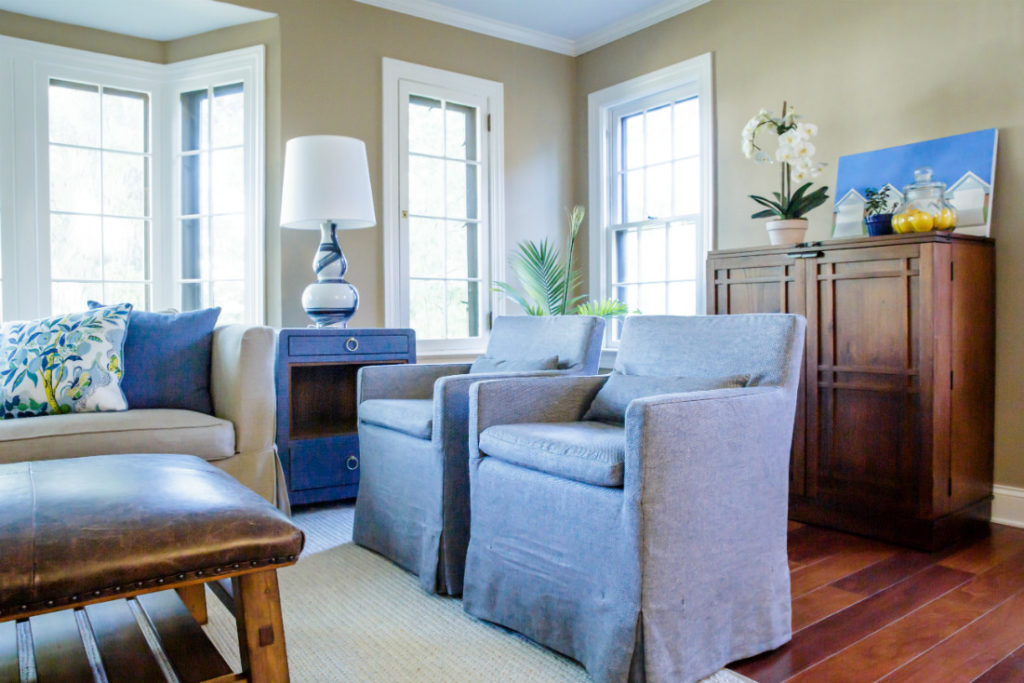 I'll probably source most of the accessories from local vintage boutiques.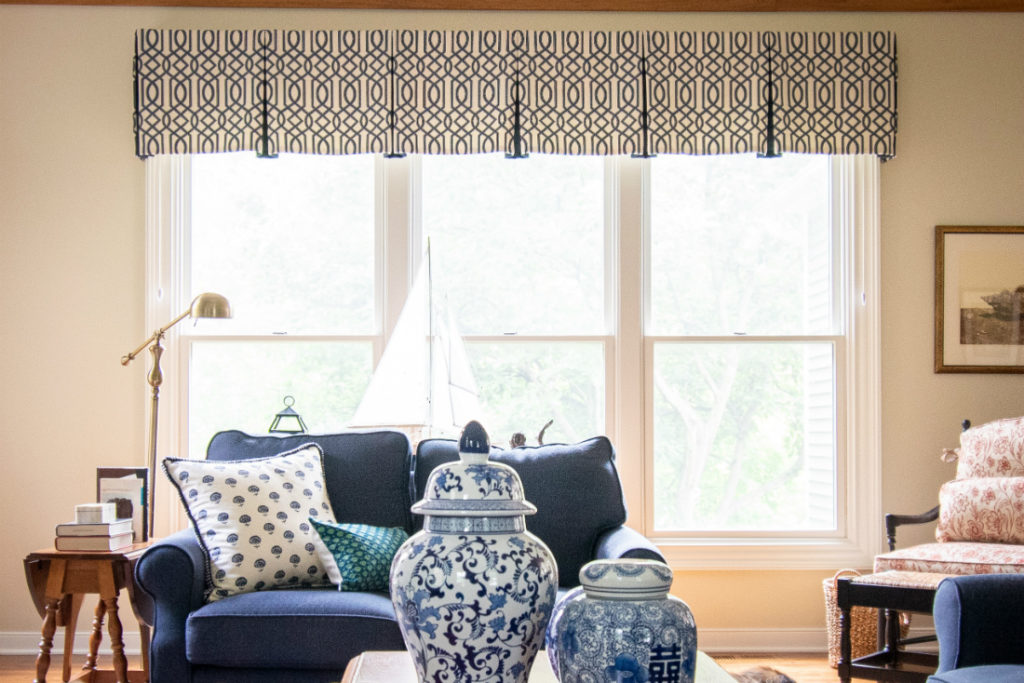 The painters and wallpaper installers both live in your local area, and are most likely also small business owners.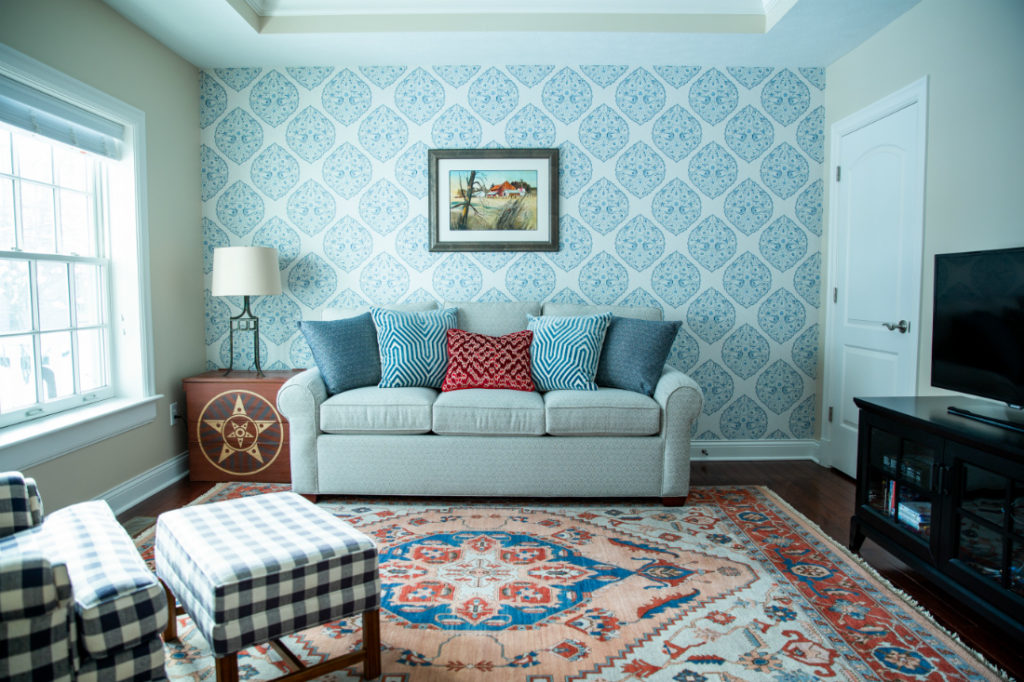 The vintage rug may have originated in a different country, but the suppliers I use are mostly all based in the US, as is the rug cleaning company I use to clean the rugs.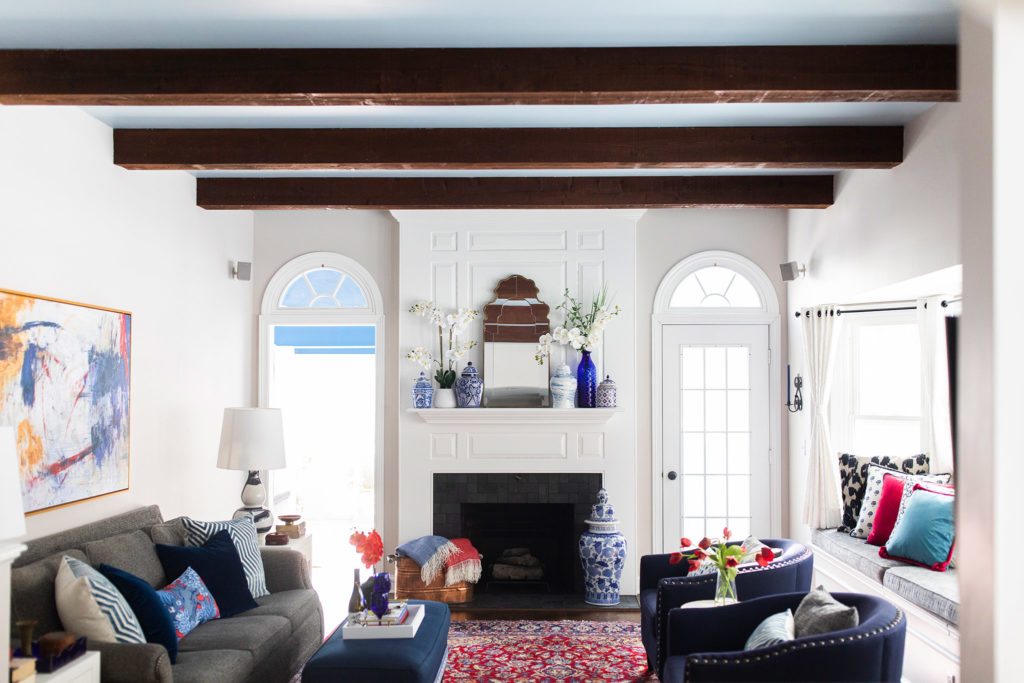 And when we have carpet or hard flooring replaced? That's also a local business you're supporting.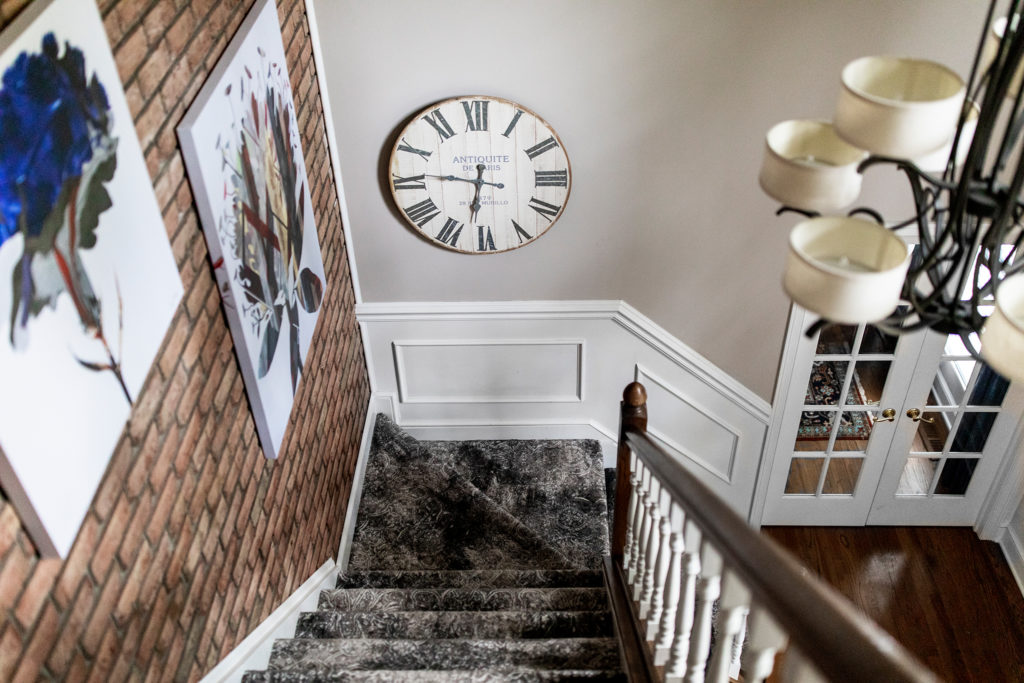 Last, of course, there's me – your friendly neighborhood designer!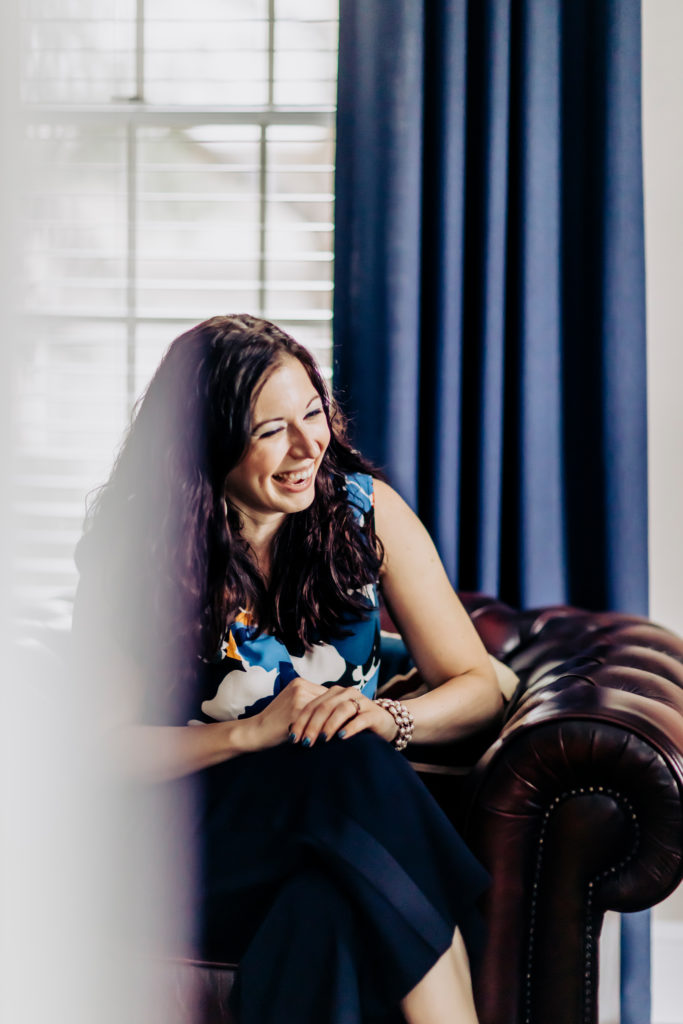 Thank you for your support of our small and local businesses – you really are helping to keep the economy running.